Statistics
Age:

28 years old

Date of Birth:

June 1, 1991

Birth Place:

California, United States

Horoscope:

Gemini

Full Name:

Lena Nersesian

Occupation:

YouTube Personality

Height:

5 ft 1in

Nationality:

American

Ethnicity:

Armenian

Marital Status:

In a relationship (Adam Grandmaison)

Education:

University of California Santa Cruz
About Lena The Plug
Becoming a YouTube personality doesn't come that easy. To some, it comes naturally, but most of them have to make it happen. Lena the plug is a perfect example of the latter. She is a YouTube personality and fitness enthusiast who rose to fame after promising to release a sex-tape if her video garnered a million views.
To some, that sounded crazy enough – but to her, it didn't matter; after all, she got what she wanted – the fame!
Lena the plug has been branded as the typical 'bad girl' your mama warns you about. She uses her bold body to amass herself fans in her social media and YouTube channel 'Lena the Plug.'
Below are some facts you need to know about her.
Lena's early life and education
She was born as Lena Nersesian on 1st July 1991 in California, US. Her parents are of Armenian descent and are quite a conservative Christian couple. Lena Plug seems to be their only child.
She grew up in Glendale, California and completed her High School education in 2009. Being raised in a conservative family meant one thing – she was not allowed to talk about Sex or dating.
She would not even be allowed to watch the family sitcom, boy meets the world. She would turn off the series as soon as her parents made their presence. It is a Surprise she turned out to be who she is – a bold lady who understands the power of her body!
After her graduation from High School, she was admitted to the Santa Cruz University of California to study Psychology. During this time, she went to Lund University in Sweden for a year as an exchange student. Lena is fond of her memories in Sweden and recalls its great food and people.
She dated a fellow female student during her 4-year stay in college.
She graduated in 2013 with a GPA of 3.69.  After her graduation, she was offered admission into a Post-graduate program in the University of California. She turned down their offer since she felt that she couldn't afford their $80K fee.
Lena took to doing simple hustles after her graduation. She worked at a grocery store, worked as an Uber driver and as a nanny. Afterwards, she decided to venture into social media and orchestrated campaigns for models and clientele of the Social Media start-up she was working in.
While working in the social media start-up, she was able to gain experience and discover the vast opportunities in that line. It was then when she decided to start what would later become her career.
Her parents, as you can guess by their conservative nature, didn't take it too well. They no doubt felt that she was not putting her degree in psychology into good use.
In their statement, they said that she had wasted her degree in psychology and should have rather continued to Graduate school when she was accepted.
Lena's response was that she believed her parents would come around eventually when their initial shock passed.

Lena the plug's career – her rise to stardom
After discovering the potential the internet and social media held, Lena decided to launch her first YouTube channel in 2016.
She created 'Lena the Plug' channel on YouTube and started entertaining her fans with fitness videos and lifestyle vlogs. She has posted various work-out videos and fitness tutorial videos.
The main source of her popularity was when she started posting 'must-watch' videos for fitness and lifestyle conscious fans. The channel showcased contents about her personal life and relationship advice.
Some of her popular videos have been; 'smash or pass or don't pull…?,' 'I wrecked my car and got a facial,' and 'when you look cute, but everything hurts.'
In 2017, she stirred the internet community when she promised a sex-tape video. She posted a video titled $EXTAPE AT 1 MILL and promised her fans that she would release a sex tape of her with her boyfriend if both of them reached a million followers.
Sex sells in the modern world – we have seen it with famous celebs like Kim Kardashian and Paris Hilton who have gained their fame from the subject. Her fans no doubt fell for it and her subscribers shot from 37,000 to over a million subscribers.
Her argument was very plain and simple; she didn't care if her video was released online, as long as she did it with her boyfriend – who she was used to.
Sex-tape deal off?
She got the subscribers she wanted and decided to jump the deal. She posted a video online arguing that no sex-tape video would be expected because they were already such videos of her online.
She didn't leave it there, she went on to attack her fans who had subscribed just to view her sex tape. Surprisingly, the statements did not have any major backlash on her subscribers' list.
After all, they were already enjoying it – why turn back? Most of them opted to stay.
Lena launched a threesome with her boyfriend alongside Taylor White.
Lena's personal life and relationships
Lena works for feminist causes most of the time. She also runs her personal website which she dedicates as an online store. She keeps her fans busy on her YouTube and social media channels by actively engaging them in open conversations. She even told her fans that she had let her friend Emily sleep with her boyfriend to 'test' things out.
Apart from her YouTube and social media life, she also enjoys reading and writes poems.
Lena is also very active on social media. She has millions of followers on her Instagram page. She has to frequently 'fight' for her social media accounts which are often flagged down.
Lena wins the Inaugural PornHub Award
Lena the Plug walked away with the title of the year as the celebrity of the year 2018. The show is directed by Kanye West – rapper and music producer.
She won after she was nominated alongside another popular content creator, Tana Mongeau.
Boyfriend
She is in a relationship with a BMX rider and YouTube personality, Adam Grandmaison. The couple is in an open relationship and have been together since 2016. They are often engaged in filming their videos and leaking them online. They also don't mind involving a third party in their films from time to time.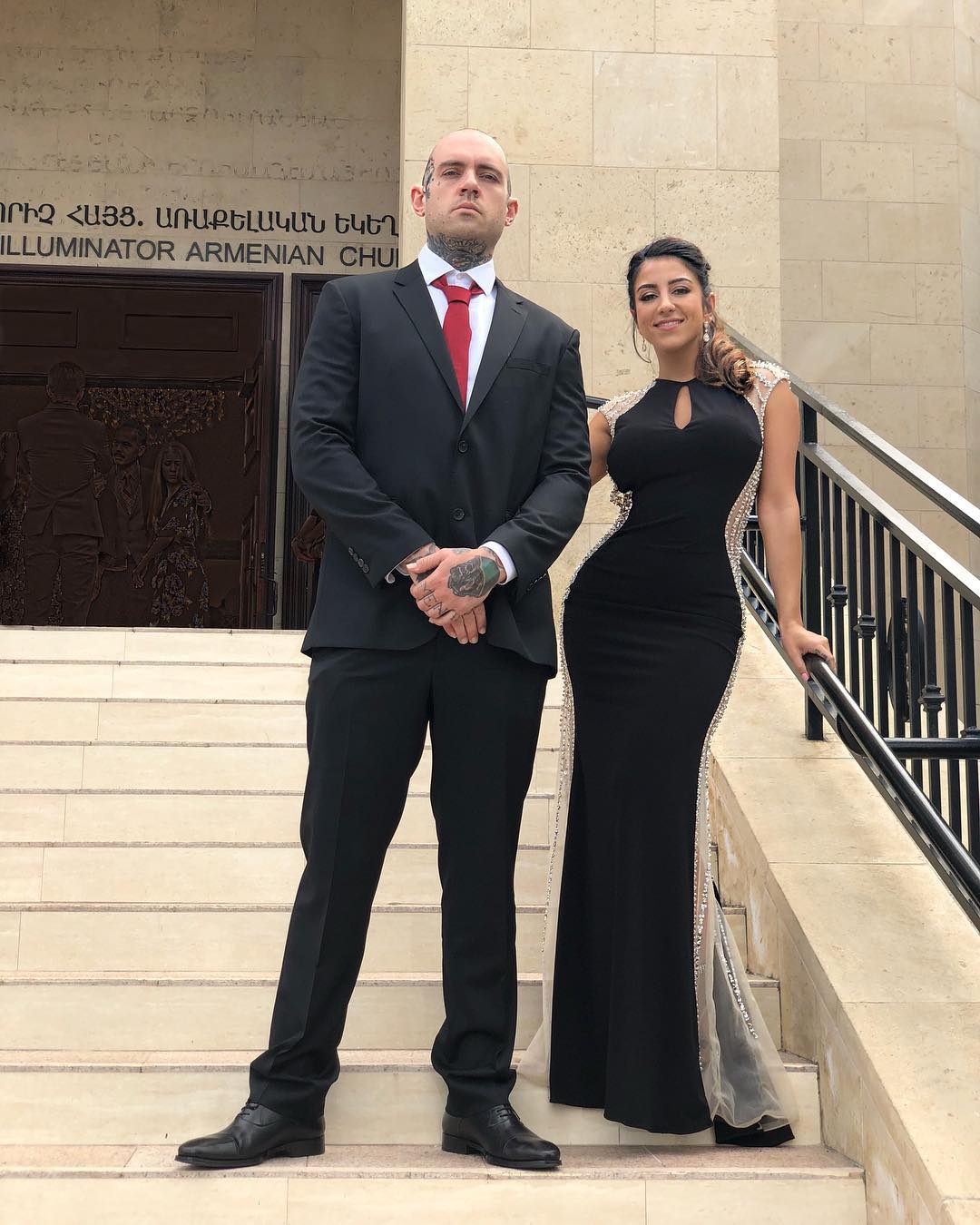 Lena the Plug income and net worth
Lena literally paved her way to fame. She was able to transform her previously dull life into a more engaging one that she actually enjoys. She now earns from her YouTube channel, social media and her online store. She has been approximated to earn more than $200K on her YouTube channel alone.
Her real net worth is, however, unclear but is estimated to be over a million US dollars.
Also Read: Emma Chamberlain – Bio, Is She Dating Anyone? Facts, Net Worth, Family