Statistics
Age:

18 years old

Date of Birth:

January 4, 2001

Birth Place:

Marseille, France

Horoscope:

Capricorn

Full Name:

Lea Elui Ginet

Occupation:

Dancer, TikTok (musical.ly)

Height:

5 Feet 5 Inches

Nationality:

French

Ethnicity:

Italian and French

Marital Status:

In a relationship (Hunter Rowland)
About Lea Elui Ginet
Talents in singing and dancing seem to be a direct ticket to fame in today's world. All you have to do is perfect it.
Meet Lea Elui Ginet, who at only 18, has managed to amass herself with a massive number of followers from her dancing and singing talent. She posts a variety of videos such as Belly dance, Pole dance and aerobics on her musical.ly channel. As a result, she has attracted millions of followers, making her one of the most followed stars on the platform.
She is also a popular Instagram star and an upcoming YouTuber.
Here's everything you need to know about her.
Who is Lea Elui Ginet?
Lea Elui Ginet was born on 4th January 2001 in Marseille, Provence-Alpes-Côte-d'Azur, France. Her mother's name is Delphine but her father details are unknown. Not much is known about her family and education life, but we know that she later moved to Los Angeles, California, In the US.
Lea has siblings, but she prefers to keep them away from the public eye.
Ginet is among the few celebrity stars under the birth zodiac sign, Capricorn. She is of French and Italian ancestry.
Lea Elui Ginet has a tattoo on her neck which says Fearless. Interestingly, her mother has a similar tattoo too. It Seems like the two share a special bond together.
Lea Elui Ginet's Career – her meteoric rise to stardom
Lea is a dance enthusiast. She has trained in Belly dancing and other dances, making her quite exceptional in what she does. Most people enjoy music and dancing, and knowing she had special skills, Lea decided to share them.
She joined the global platform, musical.ly in 2016 and started sharing her dancing videos. With her outstanding skills and talent, it wasn't long before she was noticed. Within a very short period of time, Lea had earned herself a big number of fans and supporters. Her account was soon overflowing with fans' comments, praises and encouragement. Once established in the internet community, Lea did not turn back.
In late 2017, ByteDance, which was a parent company of Tik Tok, purchased musical.ly app for a reported amount of $1bn. Following the purchase, the two music industries merged in August 2018. All the user data from both platforms were merged – making it a one gigantic entertainment industry.
This meant one thing – the members could now explore more talents and the celebs could now have a larger fan base.
Most of her fans amused by her talent and skills felt they needed to know her better. They voiced their opinions, and Lea did not let them down.
On 21st July 2017, Lea created her YouTube channel.
On the 25th of August 2017, Leah posted her first intro video. This first Q&A video revealed her details such as her ethnicity, birthday, her favourite singer – who she said was Nicki Minaj and her favourite colour which she said was Red.
She went on to amuse her fans by uploading more videos of her participating in musical.ly trend challenges – such as Belly dance challenge, Swalla dance and Pole dance challenges among others.
As a result, her channel became quite popular – it currently has over million subscribers
Some of her most popular videos have been of her Belly-dancing to 'Shakira Hips don't lie' and her 'Moonwalk' video.
Among Lea's fans are other YouTubers too! Harris and Rickey, owners of the Kick Nation YouTube channel post most of the reactions on Lea Elui Ginet dance videos. They consider themselves huge fans!
Lea also posts her reaction videos from other YouTuber videos. She recently started posting videos related to make-up tricks and tutorials. She also does fashion haul videos. She has even displayed her entire wardrobe in some videos.
Some of her other popular-related videos are 'My everyday make up routine' and 'My favourite Instagram styles.'
Lea Elui Ginet is no doubt very pretty, her fans are, therefore, always praising and confessing about their crushes on her. It is even likely that a good number of them are kept there by her great looks.
Lea Elui Ginet's personal life – is she dating anyone?
Apart from her YouTube and musical.ly channels, Lea has managed to maintain an interactive life on social media platforms such as Instagram and twitter.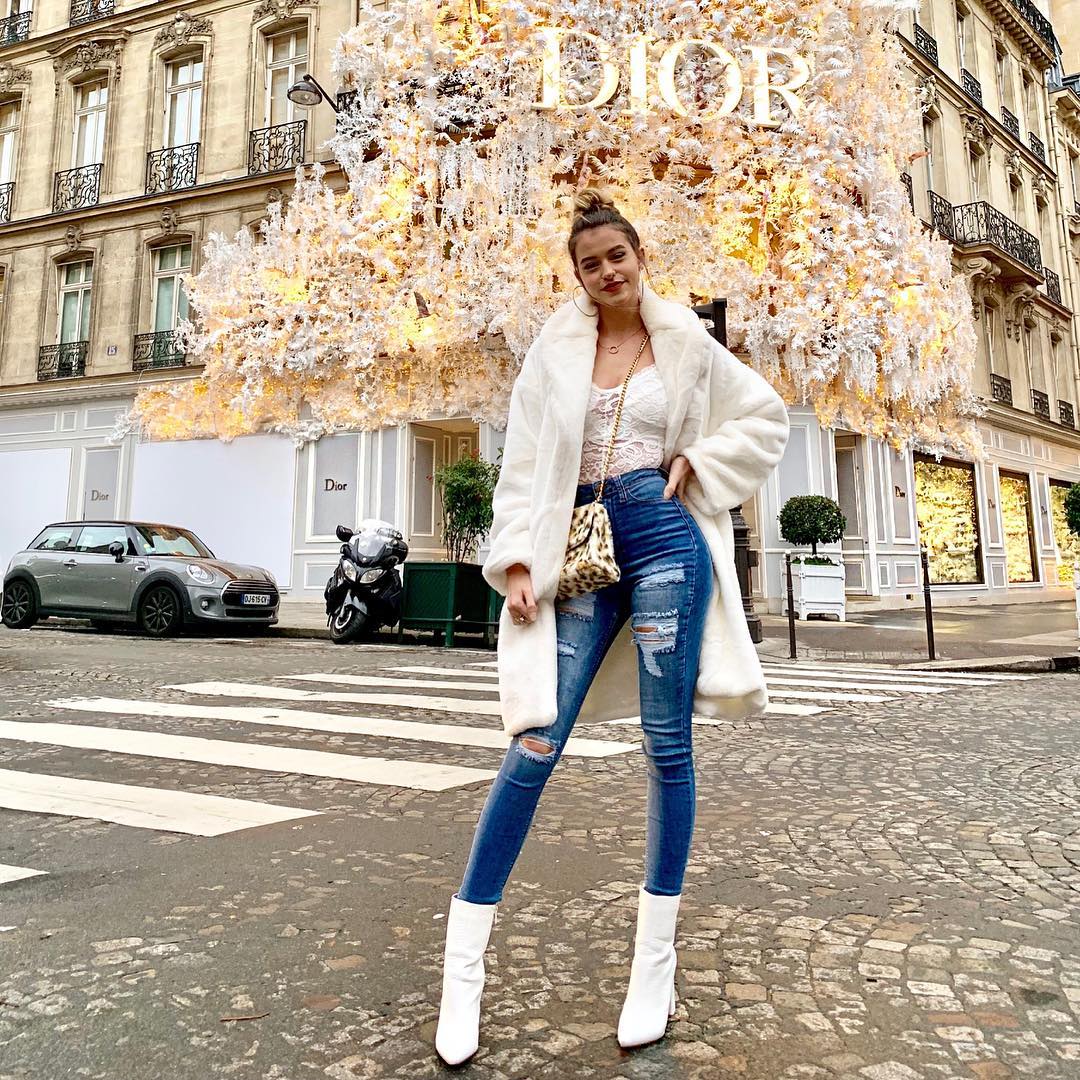 Is she dating anyone?
Lea Elui Ginet is yet to be married. However, with her mesmerizing looks, it's hard for her to stay single. Lea has managed to maintain an active dating life.
She has dated Lucas Ollinger (from 2017 to 2018) but later parted ways after some disagreements. Her Ex-boyfriend seemed to have a problem with Lea showing off her body in her dressing. Lea chose her career over him and moved on.
Lea Elui Ginet is currently dating Hunter Rowland. The two started dating in 2018 and seem to be doing well so far. They don't mind sharing their fun-times pictures on their social media accounts either.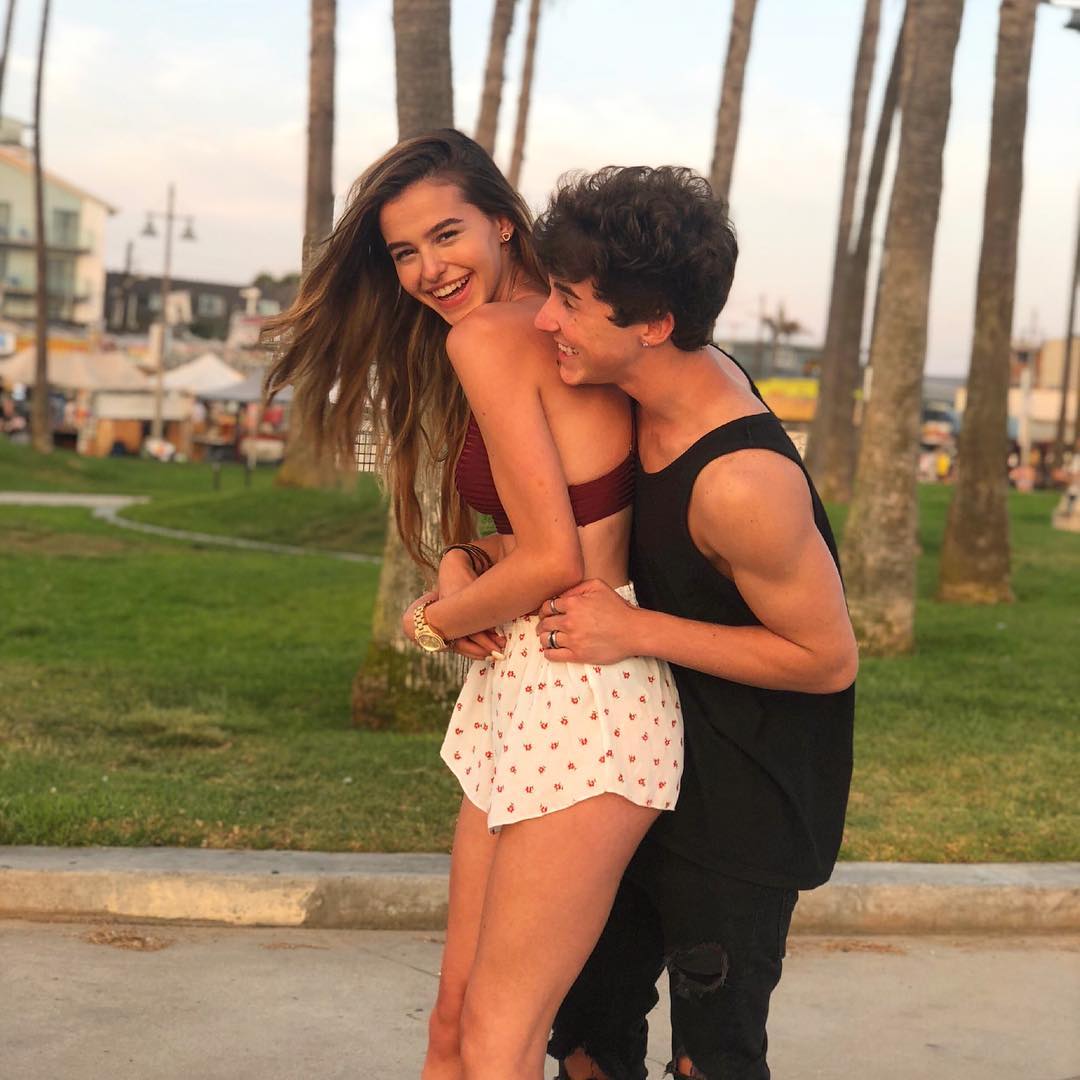 Interesting Trivia Facts about Lea Elui Ginet
1: She has dark brown hair and dark brown eyes.
2: Lea loves wearing sportswear – her favourite brand is Puma.
3: She is a citizen of Los Angeles, California where she also resides.
4: Lea enjoys wearing Torn Denim.
How much is she worth?
Lea Elui Ginet career is still fresh but she is already reaping the fruits of her skills. She has been able to accumulate herself a good amount of money – regardless of her young age.
Lea Net worth is currently estimated to be around $500,000.
Also Read: Maddie Ziegler – Bio, Facts, Height, Boyfriend, Net Worth & Personal Life