Statistics
Age:

26 years old

Date of Birth:

February 8, 1997

Birth Place:

Orlando, Florida

Horoscope:

Aquarius

Full Name:

‎Kathryn Love Newton

Occupation:

Actress

Height:

5ft 5 (165.1 cm)

Nationality:

American

Ethnicity:

White
About Kathryn Newton
Kathryn Newton has been a constant figure on our screens for close to two decades now. You might not know it, but the Big Little Lies breakout star isn't a newcomer on the big screen. The stunning actor is approaching 23 years of age, but she has quite an extensive acting resume.
Newton has morphed into a natural on-screen, and she has impressed in the wide range of roles that she has played. She is destined to become a Hollywood great. This article will look at Kathryn's career, her interests, the figures she looks up to, her future projects, and the reasons behind her rather non-existent dating life.
She was referred to as Kathryn the Golfer in high school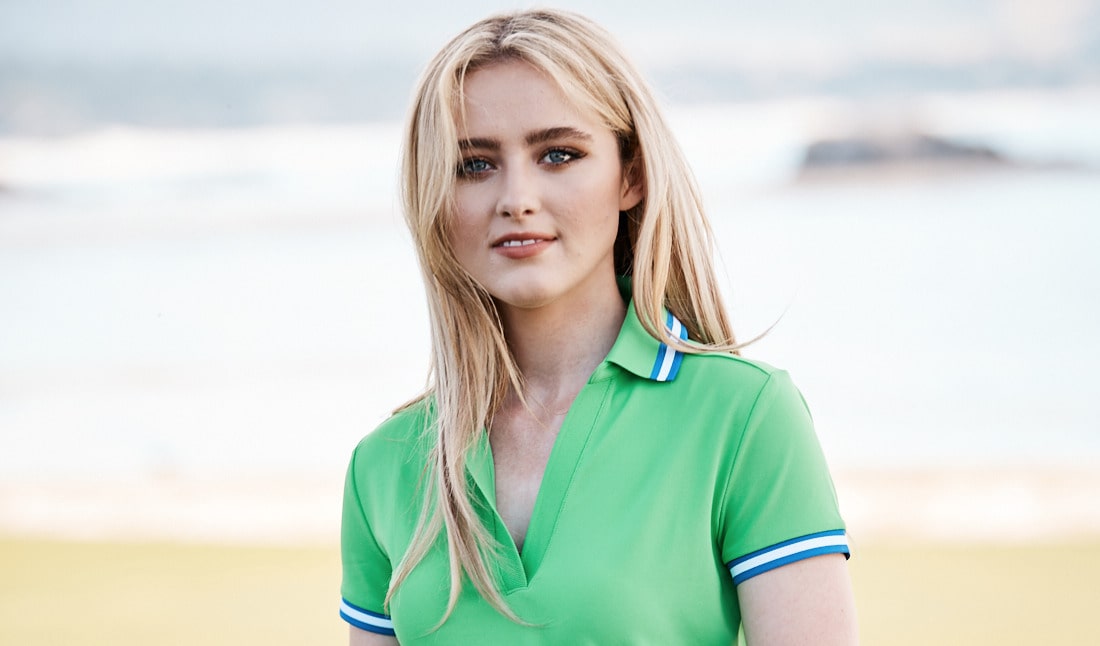 Kathryn Newton was born on 8th February 1997, in Orlando, Florida. Her dad was a businessman while, her mom was an airline pilot. Her dad's business was in China, and he pressured Kathryn to learn Mandarin so that she could take over the business. It's unlikely that Kathryn will take over the business, but her Mandarin knowledge came in handy during Detective Pikachu's overseas press tour.
Newton started her acting career when she starred in All My Children at the age of 4. She starred on the show from 2001 to 2004, and she also appeared in a couple of films during that period. Despite being a famous child actor at such a young age, Kathryn wanted to live a normal life. She went to an all-girls Catholic school in Florida before joining Notre Dame High School in Sherman Oaks, California.
It was during Kathryn's time in Notre Dame that she really pursued her love for golf. Newton's golfing exploits in high school earned her the name Kathryn the Golfer. Kathryn told InStyle that some of her closest friends are her golfing buddies from high school. She said;
"I don't really have that many actor friends, my castmates are my close friends, but I have a lot of friends who are from high school and just from growing up who I'm still really close to, who have never seen me act in anything, which is kind of funny… But golf gave me my friend group, my closest friends are still my golf team."
She had to flip off a camera to land her role in Big Little Lies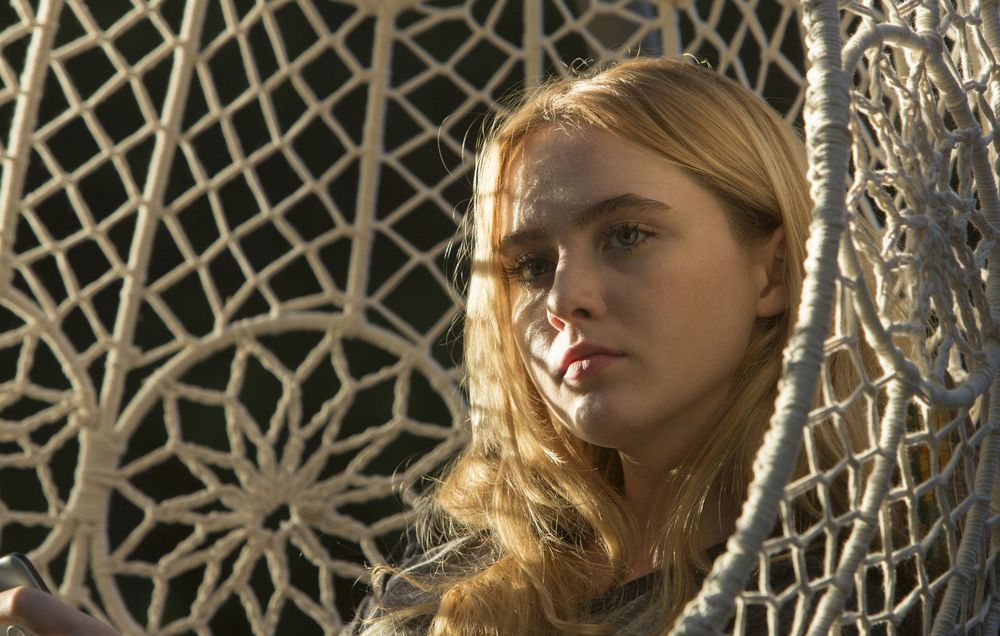 In 2010, Newton won two Young Artist Awards for her role in Gary Unmarried. She went on to star in Bad Teacher in 2011, and Paranormal Activity 4 in 2012. She also won a Young Artist Award for her role in Paranormal Activity. She then landed a recurring role in Supernatural, before appearing in the HBO series Big Little Lies.
Big Little Lies gave her the chance to star alongside actors such as Reese Witherspoon, Nicole Kidman, and Zoe Kravitz. However, she told Vanity Fair that she almost didn't get the role;
"When you see a cast like that, you just think, they're not going to pick me. When I met [director] Jean-Marc [Vallee], he was like, 'I don't know if you can be tough,' so I flipped off the camera. 'Well, that's as tough as I can be.' The next thing I knew, I was at the table read sitting with Nicole, Reese, Shailene, Zoe, and Laura, and I was just watching them."
Newton hit it off immediately with Reese, and they went for lunch together on Newton's first day with the cast. According to Newton, Reese gave her the inspiration she needed to flourish. Kathryn continued;
"Reese and I had lunch afterwards, and I could just feel that she was going to lift me up. She really let me fly and flourish."
Newton thought that she had to choose between Detective Pikachu and Big Little Lies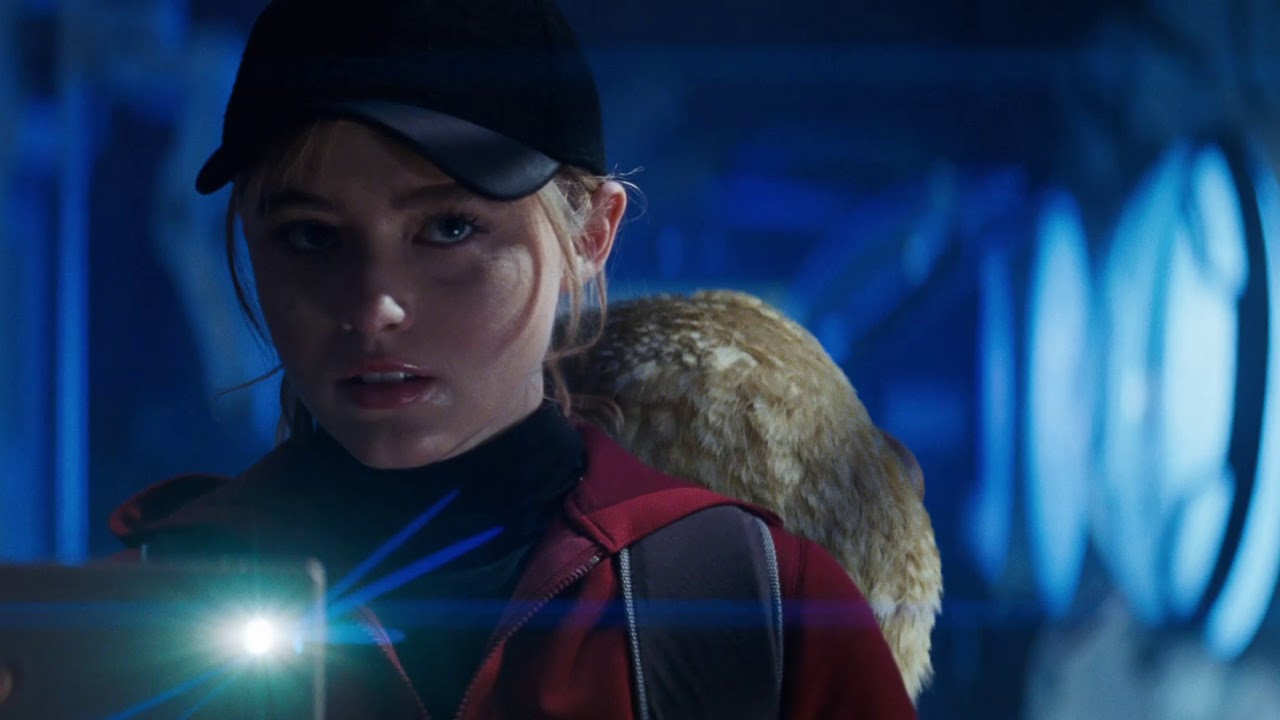 When Newton landed the role of Lucy Stevens in Detective Pikachu, she thought that she would have to let go of her role in Big Little Lies. Newton was always a big Pokemon fan, and she didn't want to let the opportunity pass by. Before making a decision, she consulted her close friend and mentor, Reese Witherspoon.
Kathryn talked to Refinery29 about the advice she got from Reese;
"When I told Reese my character she was like, 'You need to do this.' I knew I had do both, so it wasn't like I picked Pikachu over Big Little Lies, but I felt it in my heart that I needed to play this role and I knew I didn't want to lose it because of a schedule thing."
However, Kathryn didn't lose her part in Big Little Lies. It all worked out for her, and she got to play her dream role in Pokemon Detective Pikachu. She talked about her role in the film in a Vanity Fair interview;
"So it's crazy to be a part of something that defined a lot of your childhood. My character, Lucy Stevens, is a young reporter who's driven, fearless, and funny, and I'm very proud of this new world that we've created – a movie like Pokemon just doesn't come around that often."
Kathryn claims to be totally different from her character in The Society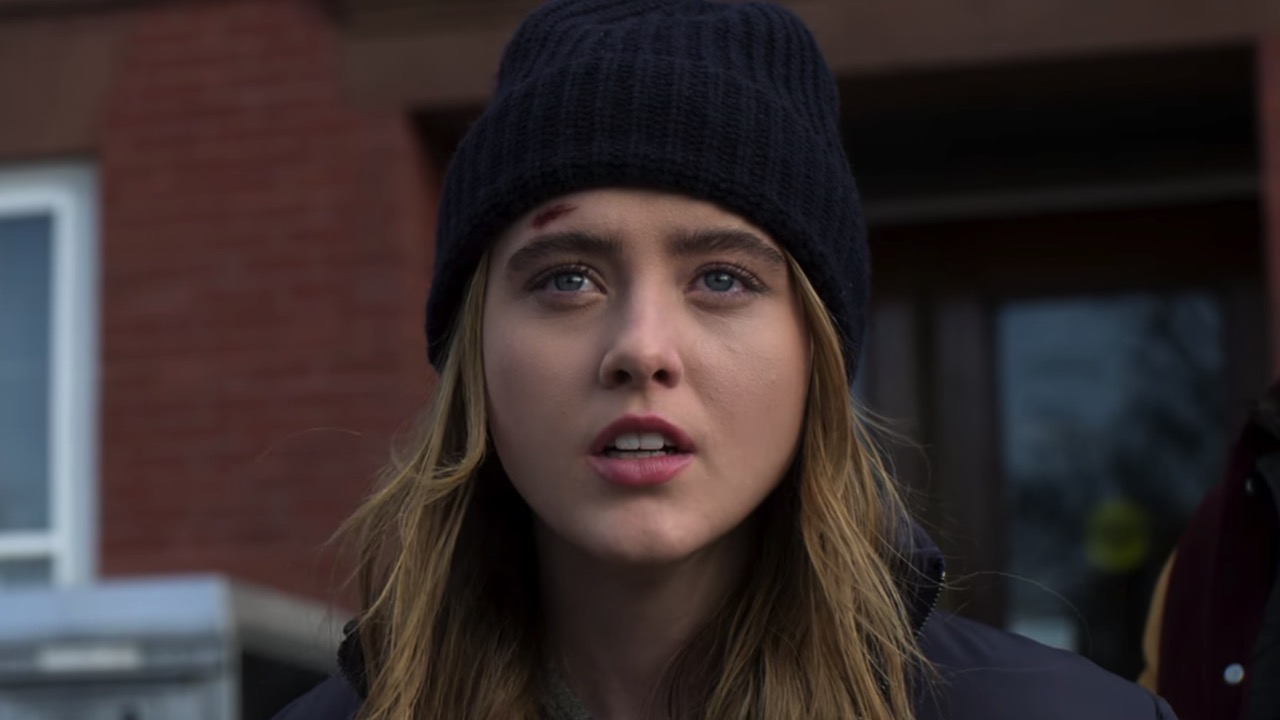 The Society is about a group of wealthy teens who get transported to a replica of their Connecticut town. The only difference is that there are no parents or adults around to rule over the teens. The teens have to figure out how to govern themselves and survive with available resources.
In the show, Kathryn's character Allie steps out of her sister's shadow to restore order when things go wrong. Kathryn claims that she and Allie are miles apart in terms of who they are. Allie is a leader, and Kathryn states that she wouldn't want such responsibility in her life. She told Refinery29;
"My character [Allie] is such a reluctant leader and she had to make choices that no one should ever have to make, ever. I don't ever want that responsibility. I'm not like Allie at all."
However, Katherine did try to become a leader during her time in high school. She ran for school president during her freshman year, but nobody voted for her because her acting commitments kept her out of school for long periods. Katherine might also be regarded as the de facto leader of the cast in real life.
Before she started acting on The Society, Kathryn confided in Reese Witherspoon and told her that she was scared about appearing on the show. Reese advised her to find an activity that would bond the cast together off-screen and create a friendlier environment during filming. Kathryn purchased a farmhouse outside of Boston and designated it as the cast's common room.
The cast used this room to engage in activities that brought them closer together. Kathryn told Cosmopolitan;
"That created a foundation where we're already comfortable with each other and loved each other, and so the show's better that way, you know? We still have a group chat. I actually have new friends."
She likes to go all out when it comes to red-carpet appearances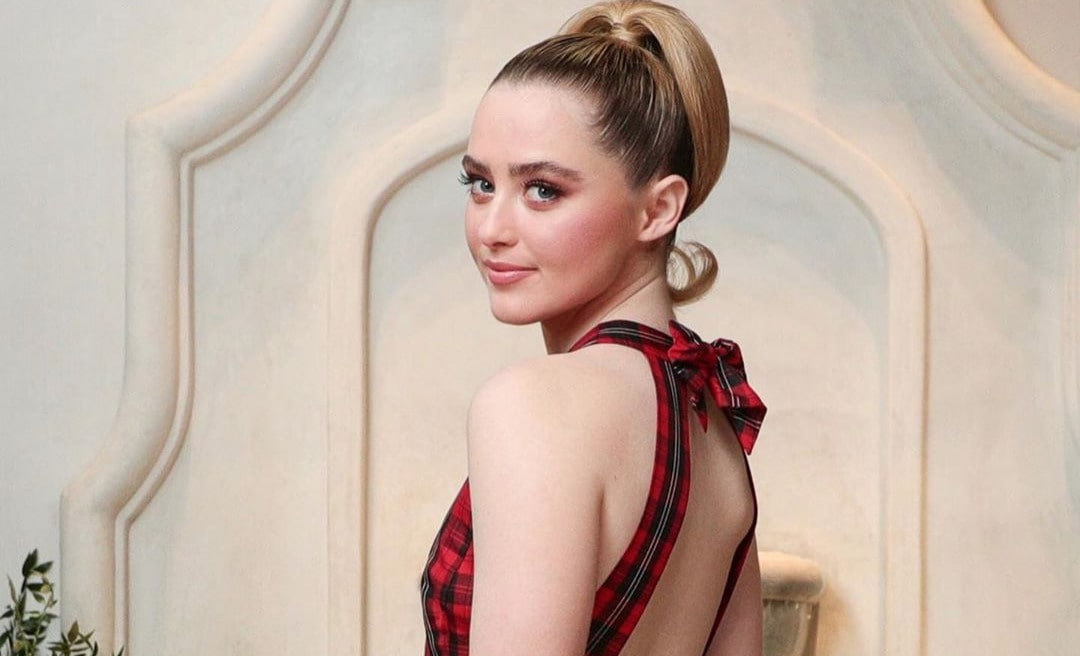 Kathryn claims not to care about how she looks or what she wears most days of the week. She also doesn't care about her body or her skin. She does her hair and makeup a lot due to her busy schedule as an actor, but it isn't something that bothers her much.
Newton spends most of her time in sweatpants and only changes when she is on a press tour and during events. Kathryn talked to Cosmopolitan about how much she loves press tours;
"You eat a lot, and you were amazing clothes, and then you get to meet a bunch of fans and talk about the project that you love. I had some actors tell me, 'Oh, get ready for your press tour. Oh my god, it's gonna be so stressful.' I'm like, I don't know where the stress is, guys. I can't see it from this hotel."
She dresses well during press tours, but on the red carpet, she dresses to dazzle and impress. Some of Kathryn's red carpet dresses have been spectacular. Kathryn told Teen Vogue that she loves having fun and taking fashion risks when she dresses up. She said when talking about her outfit during New York's Detective Pikachu premiere;
"For the New York premiere, it was in the middle of Times Square so I was like, 'All right. I got to wear a big dress.' So I wore this Ralph & Russo gigantic puffy dress that literally looks like a Jigglypuff. That was my style for the night."
She would like to star in a rom-com with Lucas Hedges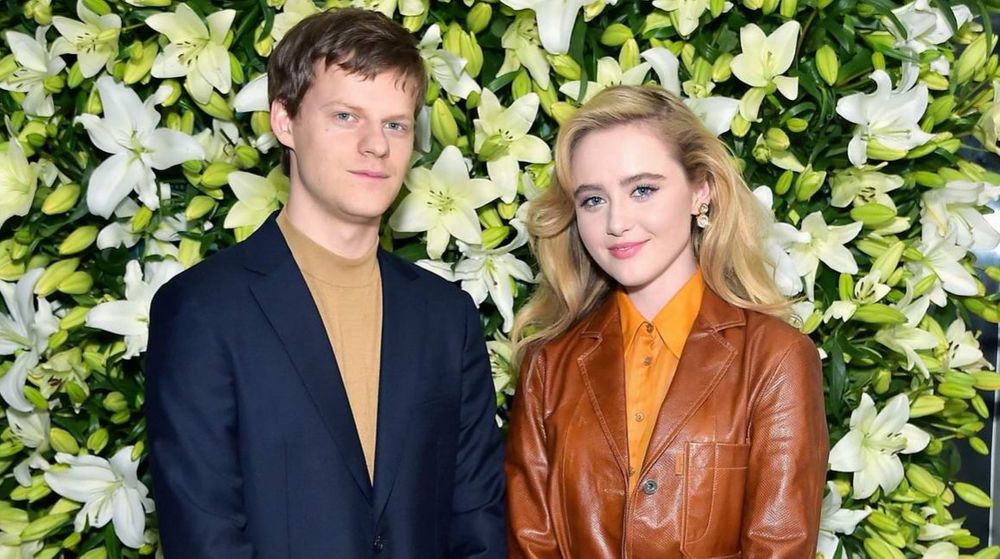 Comedy is one of Kathryn's favorite genres, and she was a star in the comedy film, Blockers. The film presented a sort of a flashback to the times when she starred in Gary Unmarried. She told Collider;
"Comedy is so exciting because you can't have fear. You can't think about it too much. It's just very real. I learned a lot when I was on a sitcom because I was working with Jay Moore."
Kathryn would love to star in another comedy with an actor that she regularly finds herself on set with, Lucas Hedges. Newton and Lucas have appeared together on Ben Is Back, Three Billboards, and Lady Bird. The two are really good friends, and Kathryn would enjoy having him around on a rom-com set. She told Refinery29;
"We never get to see each other because we're always on the other side of the world filming, and I joke that we need to make another movie together in order to hang out again. And basically, yes, we do. I keep telling him we should do a rom-com, like, let's do something funny this time and switch it up."
She isn't interested in dating an actor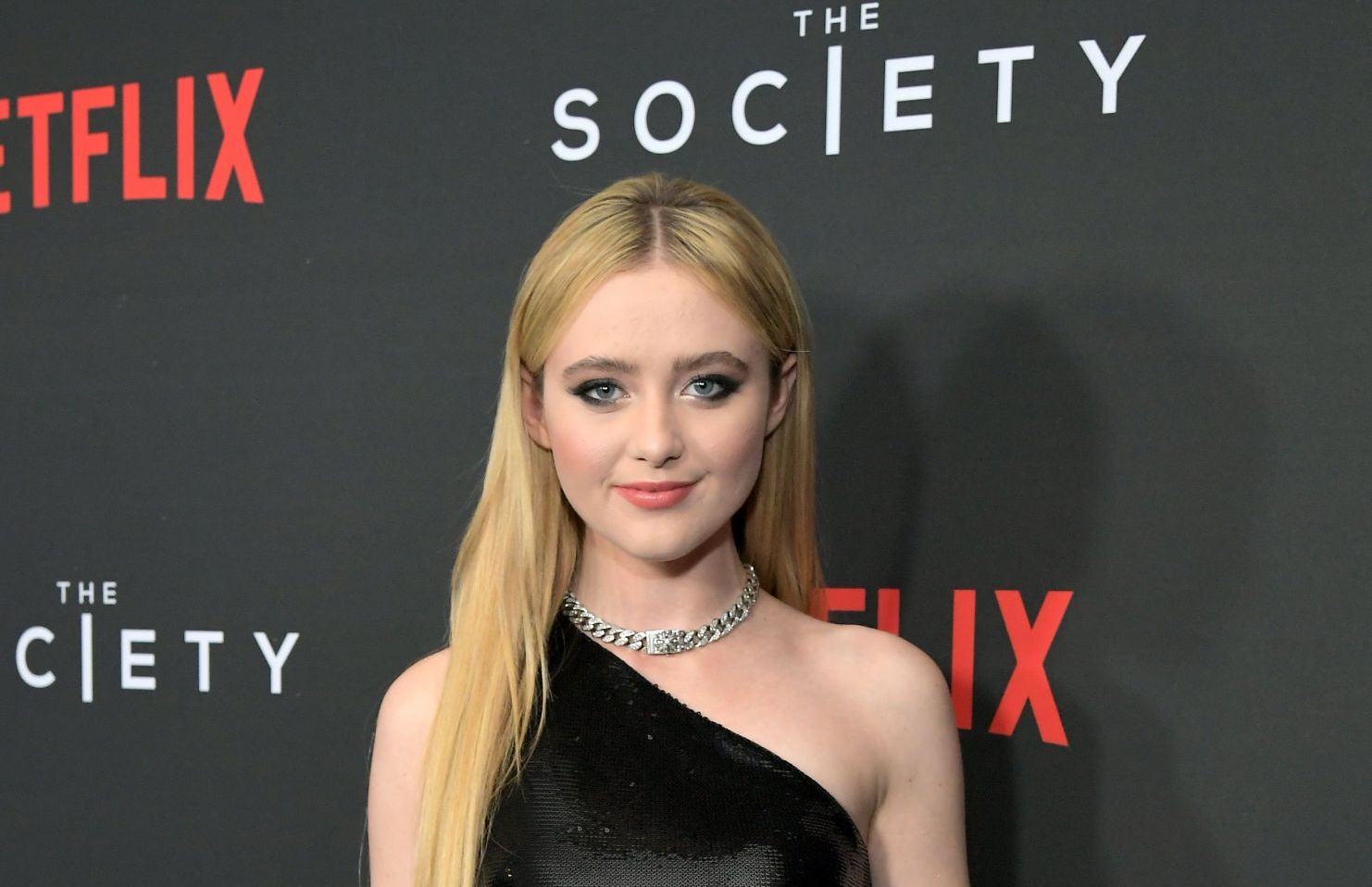 As far as we can tell, Kathryn is single. In fact, she told Cosmopolitan that she's never had a boyfriend. The simple reason for her being single is that she doesn't want to have her heart broken. She said;
"I've never had a boyfriend. It's a bummer. Or is it a bummer? I've seen so many girls my age get their hearts broken."
Kathryn reveals that Emma Roberts once tried to play matchmaker for her, and she picked several actors she thought suitable for Newton. However, they didn't suit her because Newton has no interest in dating an actor.
She plans to turn her passion for golf into a business venture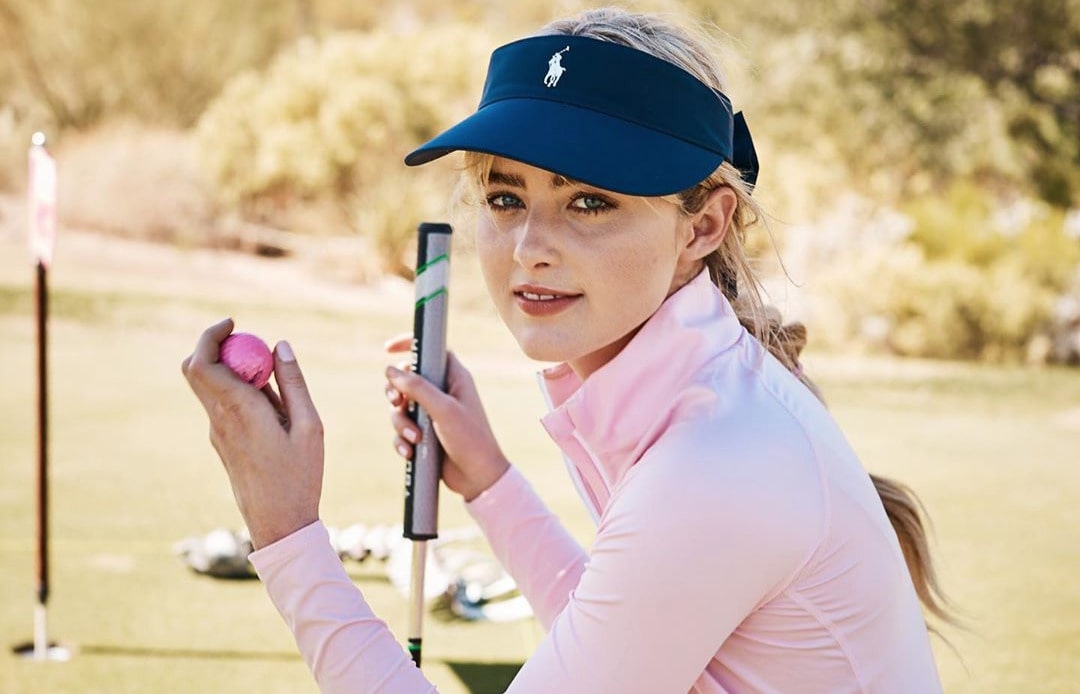 Kathryn plans on diversifying her sources of income by investing in a golfing clothing line. She loves playing golf, and she wants to introduce a fashion change on the greens. Kathryn told InStyle;
"I just have these sketches and ideas, I want to do these gingham sets, and I'm really into track pants – I find I'm always wearing track pants on the golf course, so I want to create a pair that's appropriate for a tournament that's fancy but still comfortable."