Statistics
Age:

41 years old

Date of Birth:

April 19, 1978

Birth Place:

Kansas, United States

Horoscope:

Aries

Full Name:

Joanna Gaines

Height:

5 ft 7in

Nationality:

American

Ethnicity:

half-Lebanese, half-German & Korean

Marital Status:

Married (Chip Gaines)

Children:

5 ( Ella (Daughter), Emmie (Daughter), Drake (Son), Duke (Son), Daughter (Name Unknown).)
&nbsp
About Joanna Gaines
A rich and aesthetically fulfilling house is something everyone dreams for. Joanna Gaines is a famous TV personality and interior designer who works continuously to turn this dream of people into reality. With a net worth of about 9 million dollars. She is famous for her appearance on the show 'Fixer Upper', along many other programmes designed to entertain people with a flair for architecture and decorating.
She and her husband Chip began working on a TV show quickly after meeting and getting married. Joanna is famous for inspiring people to start a journey of discovery on their own. In this show, she and her husband Chip Gaines renovate the houses and turn them into a place worthy of living in. Recently, they kickstarted their TV show and announced that they would be returning to our television screens again with brand new and fresh ideas.
She is a household name and surprisingly popular among American and international homes, with her Instagram having more than nine million followers.
Joanna Gaines' Bio
Joanna was born on April 19, 1978, in Kansas Texas. She has lived there all her life, having grown up and attended school. And even though she belongs to a rich and mixed ethnicity– her father Jerry Stevens, being half-Lebanese and half-German while her mother whose name is unknown, is fully Korean, Joanna seems as devoted to the country she was born in as the next person.
Joanna Gaines' early life and education
Regarding her higher education, Joanna attended Baylor University with a degree in communication. This is unsurprising seeing as her skills with people and communicating ideas into reality have been her most distinguished traits during her career. After getting her degree, she then moved to New York to be an intern in design, something which proved to be very important for Joanna's future career. Her primary skillset resides in interior design for people's homes.
Family life
Talking about her parents, her father is as we said Jerry Stevens, and the name of her mother is unknown yet. Despite her multicultural origin and household, she was raised as a Texan along with her two sisters: Teresa Criswell and Mary Kay McCall.
She and her husband Chip attended the same university but did not meet after she started working in an autoshop and Chip had his breaks repaired. Joanna fell for his humour and charms, and soon after they tied the knot. After finding the love of her life in Chip Gaines in the year 2003, she and him established a family with five children: Ella (Daughter), Emmie (Daughter), Drake (Son), Duke (Son), Daughter (Name Unknown).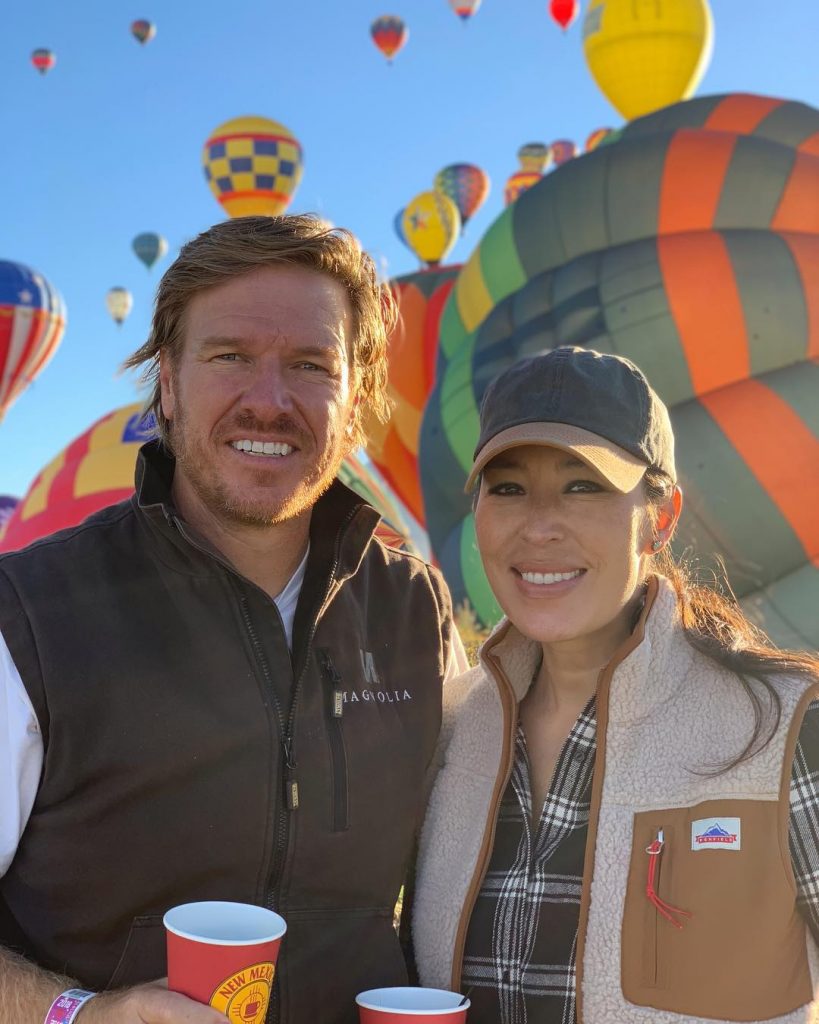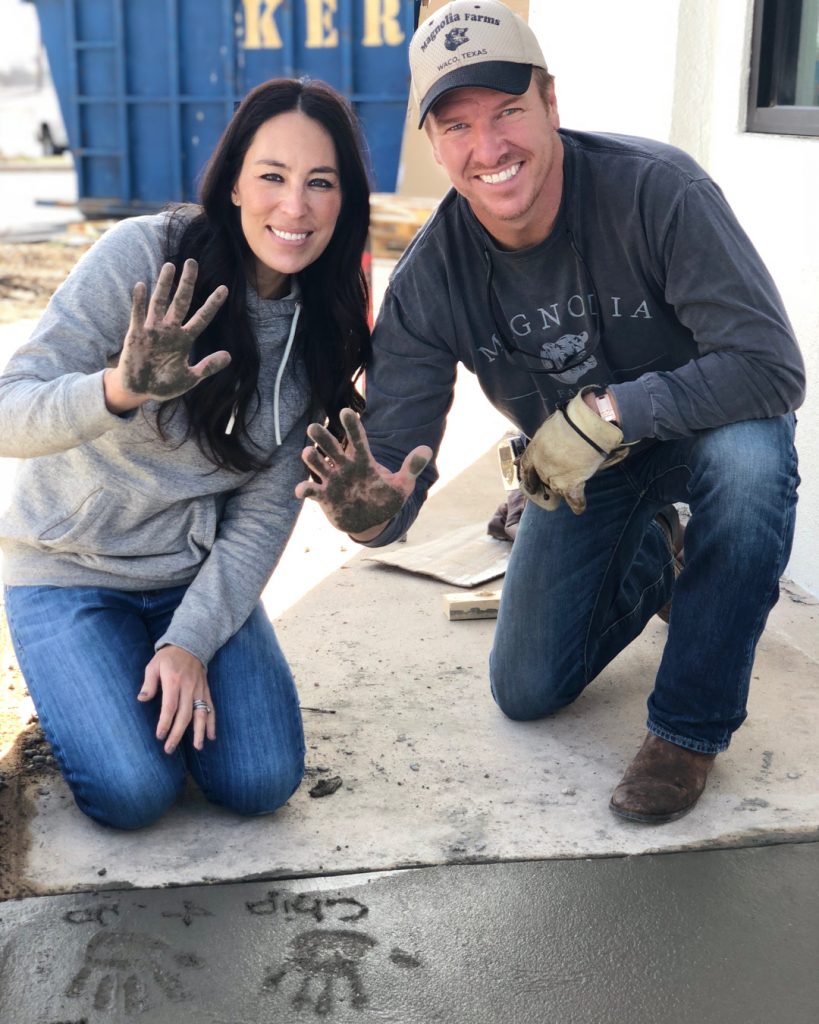 Joanna Gaines' Career – her rise to stardom
Joanna started her career as a designer and opened a boutique in 2003, an important year for her. After that she embarked on a new business adventure, her "Little Shop on Bosque" and opened the first Magnolia Market, a furniture and home decor shop, with the help of her husband who supported them in flourishing their careers. Joanna in many interviews has stated the contribution of her husband, helping her sharpen her design and renovation style while he was more focused on construction.
She briefly paused her work to focus on their two children, but soon began her TV as well. That was in the year 2013, ten years later, when she and her husband arrived on the TV screens as part of a house rehab show. Her impeccable skills of interior aesthetic and knowing when to choose the right colour, landed her with three award nominations. Although she went home without an award, the proof is still there that Gaines has left a mark on the interior design world.
In 2017, she and her husband announced a pause and closure of her TV show. But in 2018, yet again Joanna announced on a show that she and Chip will be reappearing in a brand new programme. It seems that the year-long pause has been helpful for her, as she has during that time published a book 'Magnolia Story', sharing her experience from business to marriage and personal philosophy. Needless to say, she has attained a financially secure position.
Social Media
Joanna Gaines is active on social media platforms like Instagram, Facebook and Twitter. She has more than 3.3 million followers on her Facebook account, she also has 9 million followers on Instagram and she has more than 974k followers on Twitter.
Physical Appearance
Joanna Gaines has a height of 5 feet 7 inches and a weight of 55 kg. Her body measurement is 32-26-35 inches. Her bra size is 32B and her dress size is 4 (US). Her eye color and hair color is brown.