Statistics
Age:

44 years old

Date of Birth:

April 19, 1978

Birth Place:

Kansas, United States

Horoscope:

Aries

Full Name:

Joanna Stevens Gaines

Occupation:

Author, Television presenter

Height:

5 ft 7in

Nationality:

American

Ethnicity:

half-Lebanese, half-German & Korean

Marital Status:

Married (Chip Gaines)

Children:

5 ( Ella (Daughter), Emmie (Daughter), Drake (Son), Duke (Son), Crew (Son).)
About Joanna Gaines
Joanna Gaines forms one half of the power couple that gave a breath of fresh air to real estate shows. Joanna and her husband Chip were part of the hit show Fixer Upper for five years, and they made a lasting impact. The couple introduced fresh designs and ideas that, in one way or another, shaped home designs across America.
As a result of the show, Joanna and Chip became famous. The stunning Texas native and her husband are now celebrities in their own right. This piece will look at how Joanna found her passion, her journey into television, how she raises her kids, and her plans for the future.
Interior design wasn't Joanna's first career choice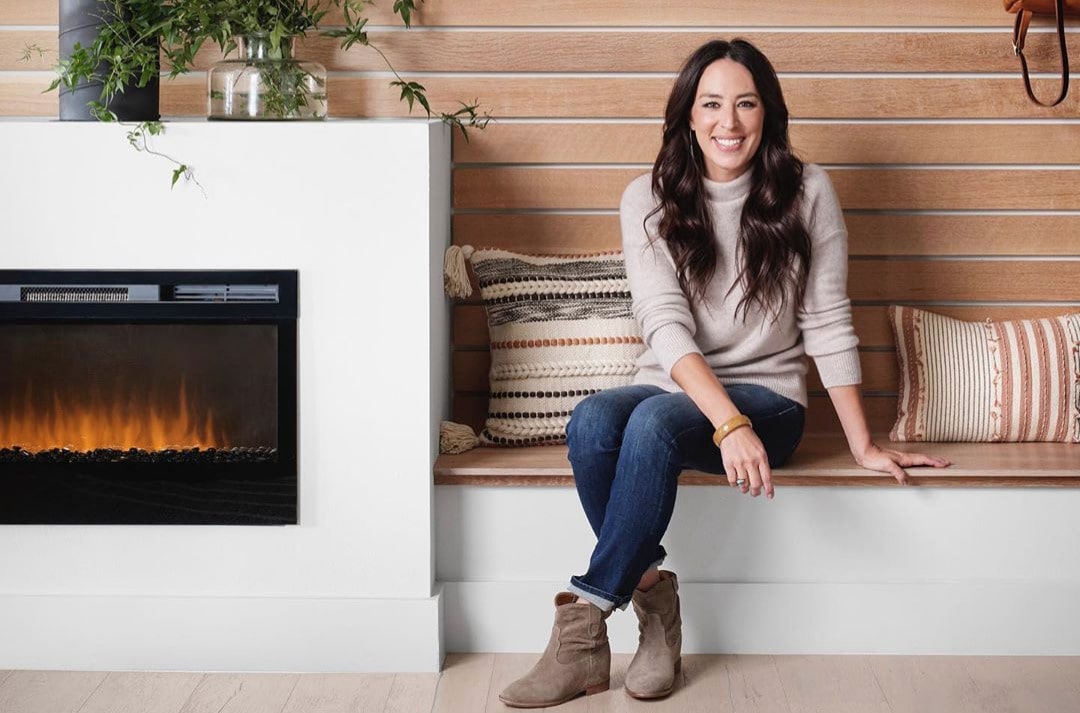 Joanna was born in Kansas, and she grew up in Texas. She attended Baylor University and graduated with a degree in Communication. Joanna then moved to New York to work as an intern with 48 Hours. However, she soon grew bored with broadcast journalism. She wrote on The Magnolia Story;
"As amazing as it was to live on West 57th Street and to work under a man as esteemed as Dan Rather, I quickly fell out of love with the news business while working that job."
Joanna started to develop her love for interior design while living in New York. She observed boutique owners and fell in love with their creativity. After a while, Joanna left 48 hours and moved back to Texas. She then started working at her dad's Firestone tire shop. Joanna's dad wanted her to take over the business after he'd retired.
However, she wasn't too keen on taking over the tire business. She wrote on The Magnolia story that she desired to do something creative;
"I wasn't sure I wanted to run my dad's business, but I definitely liked the idea of owning my own business. Whatever I chose, I wanted it to be as beautiful and welcoming as those boutiques in New York."
Joanna and Chip met while Joanna was working at her dad's shop. They started dating and got married in 2003.
She opened Magnolia Market in 2003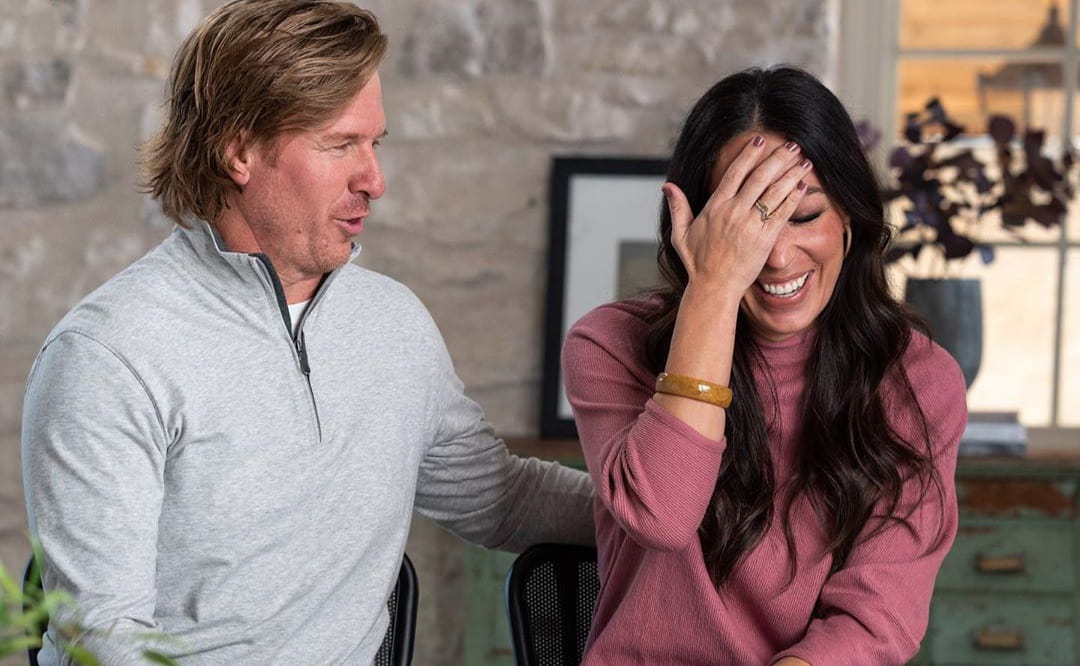 After Joanna and Chip got married in 2003, they were completely broke. Joanna told People; "I remember when we first got married the only money we had was in Chip's pocket. He always had a wad of cash, but we were broke. If I needed to go grocery shopping it's whatever was in his pocket. That's how we paid the bills."
Joanna chose to chip in by opening her first business. She opened Magnolia Market in 2003 and started to work on her design style and skills. However, Joanna decided to close up shop after giving birth to the couple's first two kids. Joanna and Chip opened Magnolia Market again in 2014. Joanna wrote on magnolia.com;
"But something began tugging at my heart, and I began feeling a pull toward reopening Magnolia Market. So in May of 2014, we pulled the trigger, and the Little Shop on Bosque reopened for business."
Joanna and Chip started their journey on television thanks to Joanna's blog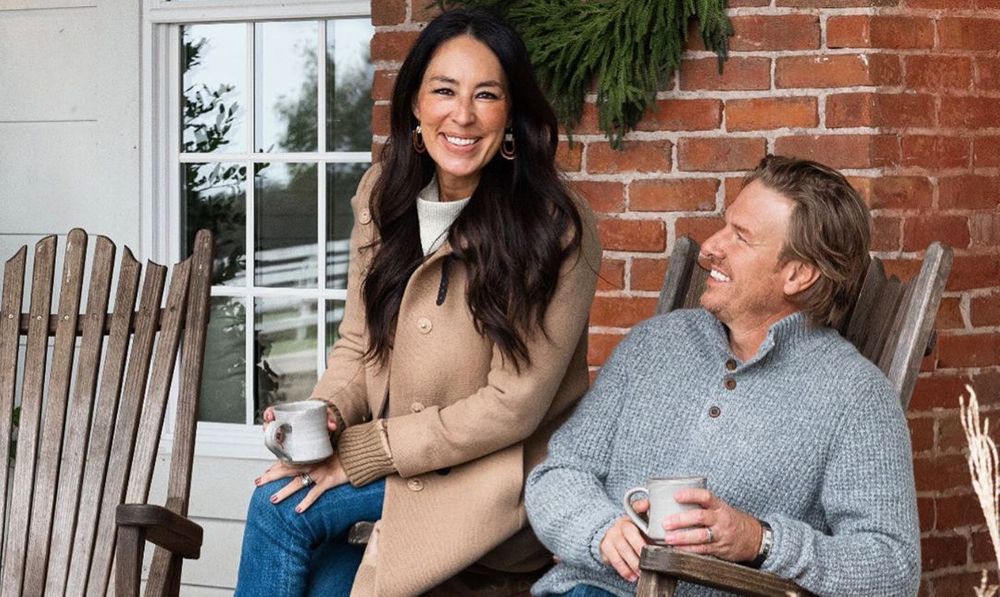 After closing Magnolia Market, Joanna and Chip decided to put all their effort into the construction side of the business. Chip did most of the construction work and, Joanna chipped in with her designs.
Joanna started a blog and posted her designs online. By sheer luck, a HGTV executive spotted her website and invited Chip and Joanna to star on the HGTV's Fixer Upper. Before they started featuring on Fixer Upper, Joanna and Chip had renovated more than 100 homes.
It helped them make a seamless transition into television. On the show, Joanna and Chip showed damaged houses in Central Texas to potential buyers. Chip and Joanna then renovated the house picked by the buyers. The show became a major hit for the five years that it ran. Joanna and Chip made Fixer Upper a number one show on American Television.
Joanna and Chip ended their run on Fixer Upper to focus on family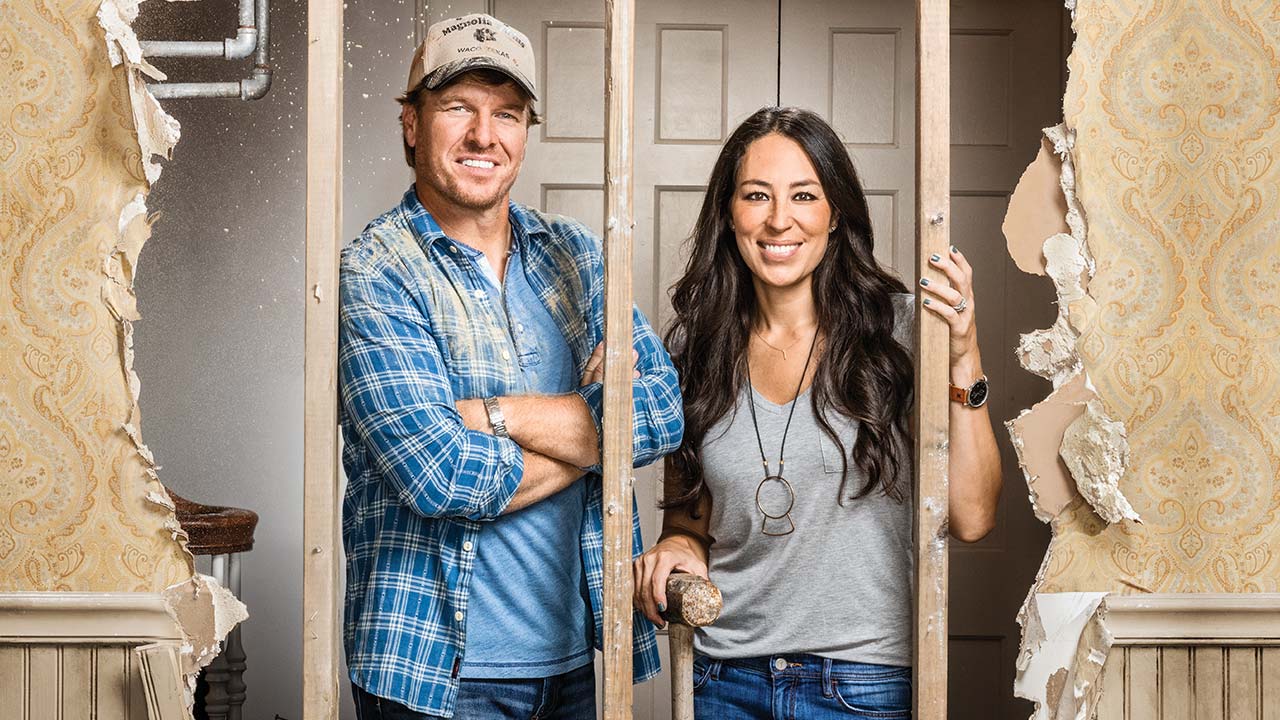 Joanna and Chip decided to end their run on Fixer Upper to spend more time with family. Chip and Joanna chose to leave the show even after friends advised them not to. People told the couple that their business would crumble if they left Fixer Upper. However, the opposite happened, and their business flourished. Joanna stated in an interview with TODAY;
"For me, it's like, you're never really losing. If you're going for it and you're moving forward, you can't lose. Even if it isn't something you're doing long term. Just that lesson and everything that you're learning, those opportunities, I think, are the most valuable things."
The couple's new network is set to premiere on October 4th 2020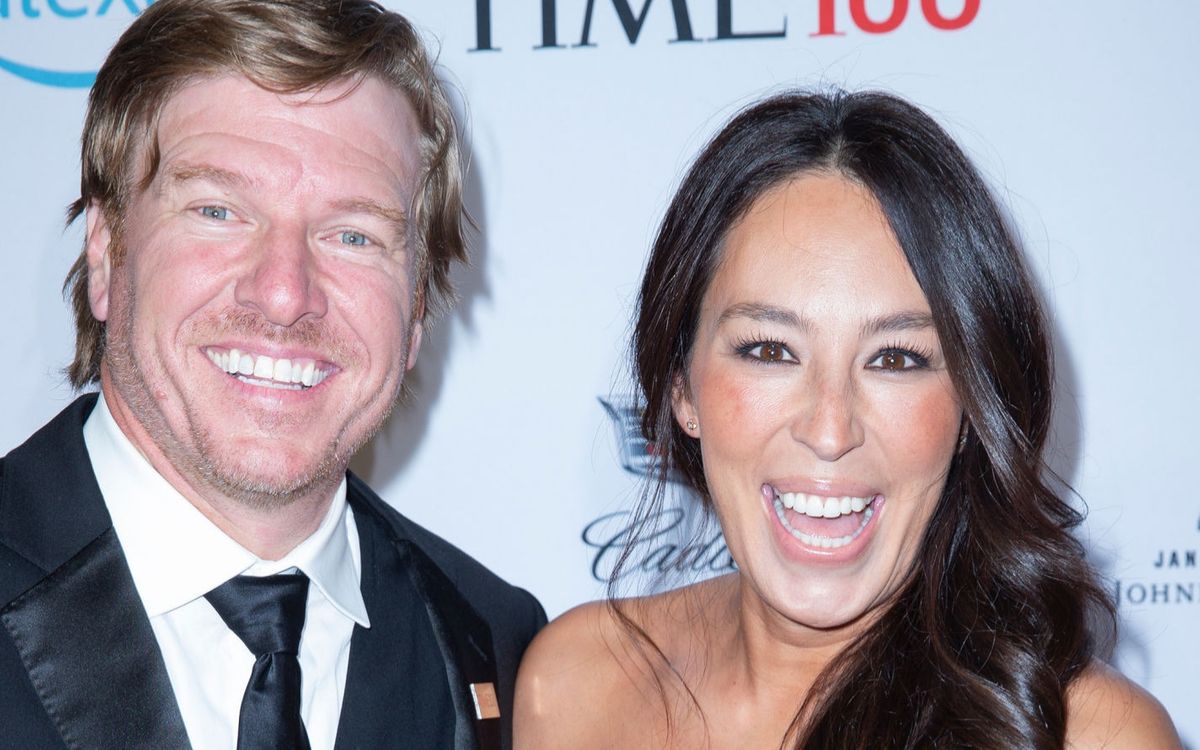 It now seems that it was the right decision for Joanna and Chip to leave Fixer Upper. The couple is set to launch their Magnolia cable network on 4th October 2020. There are currently 12 shows in production for the network.
The network will be a joint venture with the Discovery network. Joanna and Chip will appear on several shows on the network. Programs on the network will focus on food, garden, wellness, and design.
The network will also feature other couples such as Abner and Amanda Ramirez from the band Johnnyswim. The couple will star on a show called Home on the Road. The show will focus on the pair as they try to balance their personal lives and music careers.
Joanna and Chip have strict rules for their children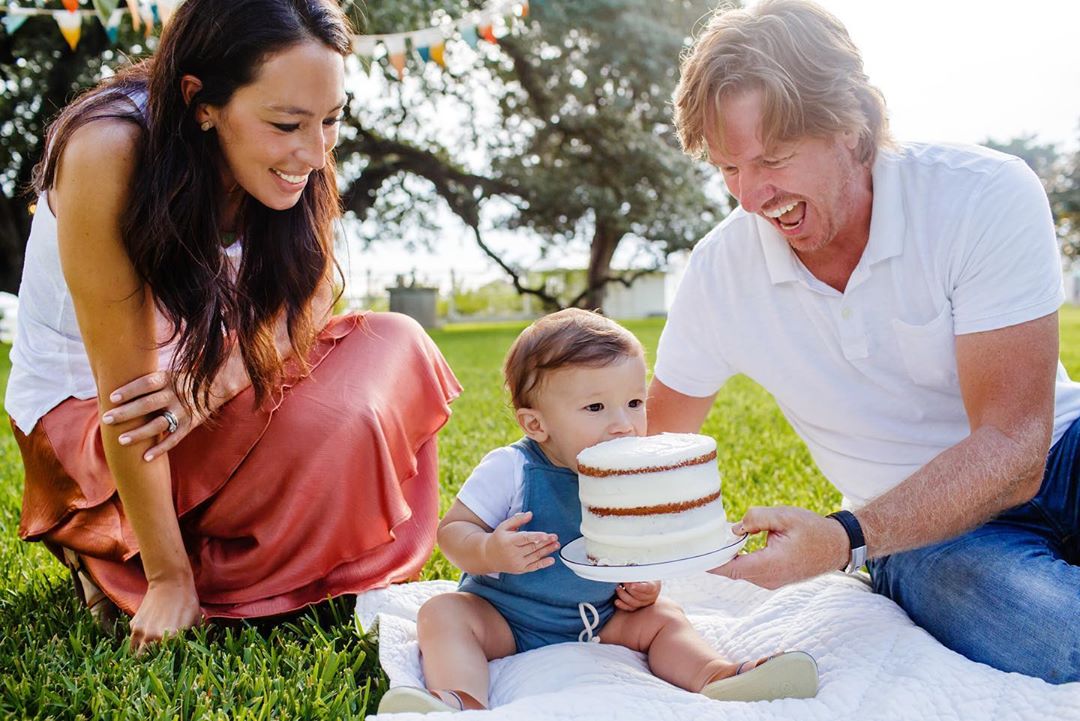 Joanna and Chip have children, Drake, Ella, Duke, Emmie, and Crew. The couple raises their kids on their 40-acre farm the old-fashioned way. First of all, the children's time on technology is limited. According to Joanna, limiting the children's time on technology has helped them grow creatively. She told Southern Living;
"Our rule for the iPad is that the kids can use it a certain amount of time every other day… It's funny when I say, 'No iPad games,' and then see the things they create and invent on their own. I'm like: 'That! That's the stuff right there, kids."
The children also share rooms to foster humility and responsibility. Joanna and Chip could easily afford to give each of their kids a bedroom, but they want the kids to learn how to be humble. Chores are also a big part of the Gaines household. Everybody has to help out around the house and on the farm.
Joanna and Chip have managed to raise a tight-knit family. You can tell from the couple's social media pages that they share a close bond with their children.