Statistics
Age:

31 years old

Date of Birth:

June 14, 1991

Birth Place:

Romford, UK

Horoscope:

Gemini

Full Name:

Jessica Louise Nelson

Occupation:

Singer

Height:

1.6 m

Nationality:

British

Marital Status:

In a relationship (Chris Hughes)
About Jesy Nelson
Jessica Louise Nelson best known as Jesy Nelson is an English musician and a member of the all-girl band, Little Mix. Her successful contribution alongside the other group members including Perrie, Jade, and Leigh-Lane marked their band successful from the very start.
Their band initially rose to prominence after they became the first group to have ever emerged the winner in the X-Factor Show. They went on to release their debut Album titled DNA which topped #3 in the UK charts and #4 in the US Billboard.
Some of the songs Jesy Nelson has written alongside her group members include Change your Life, Shout Out to My Ex, Move, and Wings. Being the oldest in her group, Jessy is often seen as a source of inspiration, both to her group members and fans.
Jesy Nelson's Bio
Jesy Nelson was born on 14th June 1991, in Romford, England. She has been raised by her parents John Nelson, a businessman and Janice White who was a Police Community Service Officer.
She is the second youngest of her 3 siblings – two brothers namely Jonathan and Joseph, and one sister named Jade. While growing up, Jesy was faced with numerous challenges. Her parents separated when she was aged 5 and was left with her mother – who had to bear the burden of raising four kids on her own.
Despite all the hardship, Jesy was able to make it through school. She attended the Jo Richardson Community School and later proceeded to the Abbs Cross Academy and Arts College. Afterward, Jesy enrolled at a Performing Arts Institute titled 'Sylvia Young and Yvonne Rhodes Theatre Schools.'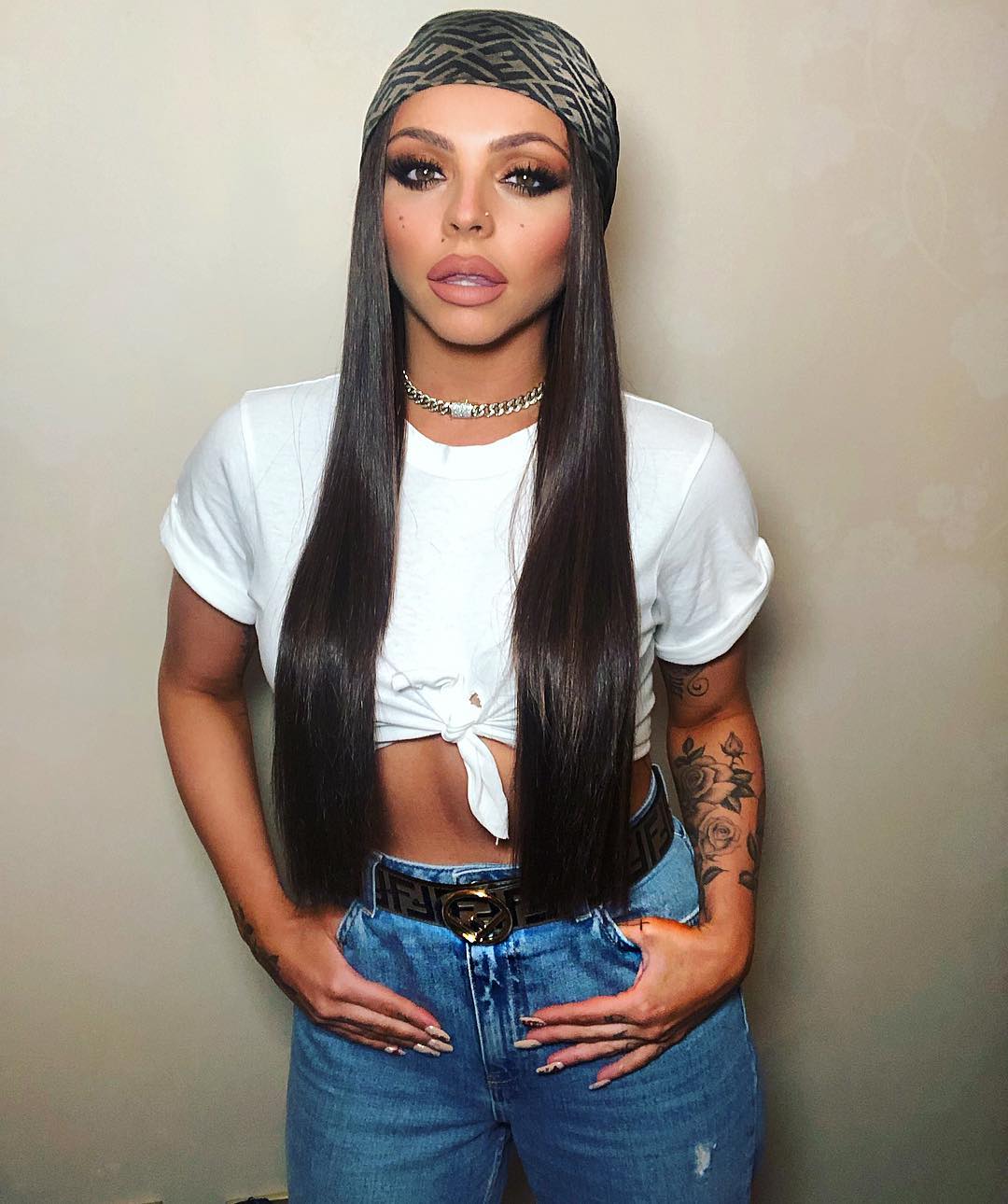 Jesy Nelson's Rise to Stardom; Little Mix
In 2011, Jesy Nelson auditioned as a soloist for the 8th season of the UK adaption, X Factor. Unfortunately, she did not make it past the bootcamp and was joined with another rejected contestant, Perrie to form a group named Faux Paus.
After failing for the second time, Judge Kelly Rowland merged them with another group of two girls, Jade and Leigh-Anne to make a band called Rythmix. On their first live show on 8th October 2011, Rythmix performed 'Super Bass' by Nicki Minaj.
Their performance was praised – with Judge Gary Barlow terming them as the 'best girl' band to have ever performed on X Factor.'
On 26th October 2011, Rythmix changed their name 'Little Mix' – reason being that their previous name was conflicting with a children's music charity with the same name.
Jesy Nelson and her fellow members of Little mix showcased their spectacular skill in vocal range, marking the band successful from the very start. Her soulful performance in 'If I were A Boy' during the show propelled the judges to brand them as the first group to have ever won in the X Factor Show.
Afterward, the group released multiple singles from their debut album, DNA. The album was an instant hit and it topped #3 on UK charts and #4 on the US Billboard.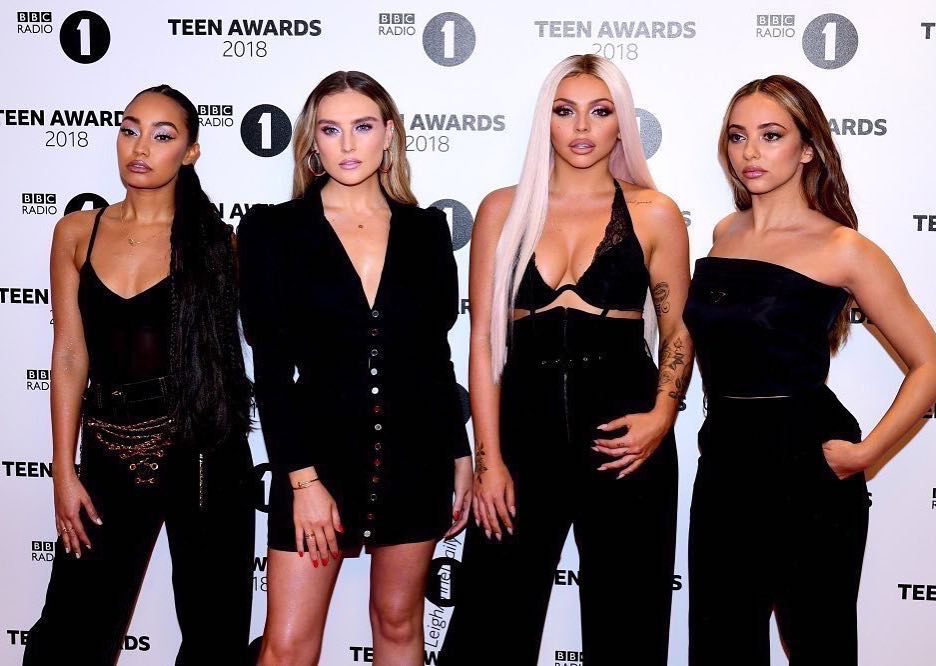 After that, Little mix did not call it quits. They proceeded to release more albums with multiple concert tours and shows. Following their success and recognition, Jesy Nelson and her fellow band members were selected for multiple nominations, some of which they emerged winners.
Some of such awards came from iHearts Radio, MTV Europe, Billboard Latin Music, and Global Music Awards.
What most people don't know is that during Jesy's early life, she was often bullied because of her body size. But in the Little Mix group, she found people who loved her and took her as their role model. Being the eldest in her group, the other members describe her as quite loving and caring. According to them, Jesy is always there to look out for them.
Jesy Nelson's Personal Life –who is she Dating?
Despite winning millions of hearts with her music, Jesy has not been as lucky in finding her perfect match. She has been in a series of relationships with some leading to an engagement, but only to part ways later.
In February 2012, Jesy was linked to the diversity star, Jordon Banjo. However, the two dated for only 10 months before they parted ways. Reason being? Her new boyfriend was having a hard time coping with her fast-growing popularity.
The following year, Jesy dated Eddie Brett from the band Lovable Rogues. But they called it quits before it could blossom.
After the split up, Jesy was linked to Jake Roche, a Rixton lead singer who was two years younger than Jesy. Despite the minor age difference, the two were so in love, such that they got engaged on 19th July 2015. Unfortunately, the two lovebirds split up in November 2016.
Soon after, she was linked to Chris Clark who like her, was also a musician. They first confirmed their romance during the February 2017 Brit Awards. Their relationship also did not last long and they were reported to have split ways by April 2017. Reliable sources revealed that Clark had dumped Jesy over the phone after he had gotten back with his ex, Amber Dowding.
In 2018, Jesy found her new love in Harry James, a singer and music producer from Essex. The two were reported to be having a good time, and would frequently be seen hanging out together. Unfortunately, and much to the disappointment of most of her fans, the two split up before the end of the year.
Jesy pulled down all their photos together from Instagram. According to some reliable sources, the two did not part with any hard feelings. Instead, they've chosen to remain 'good friends.'
As of 2019, Jesy Nelson is believed to be in a blossoming relationship with Chris Hughes, a former Love Island contestant. She was spotted enjoying a romantic evening in a Harry Potter themed bar, Cauldron out in London. Although it was their first date, the two were reported to be having a rather affectionate time and could not seem to keep their hands off each other.
Has Jesy Nelson finally found her perfect match? As her fans, we really do hope so –but only time will tell.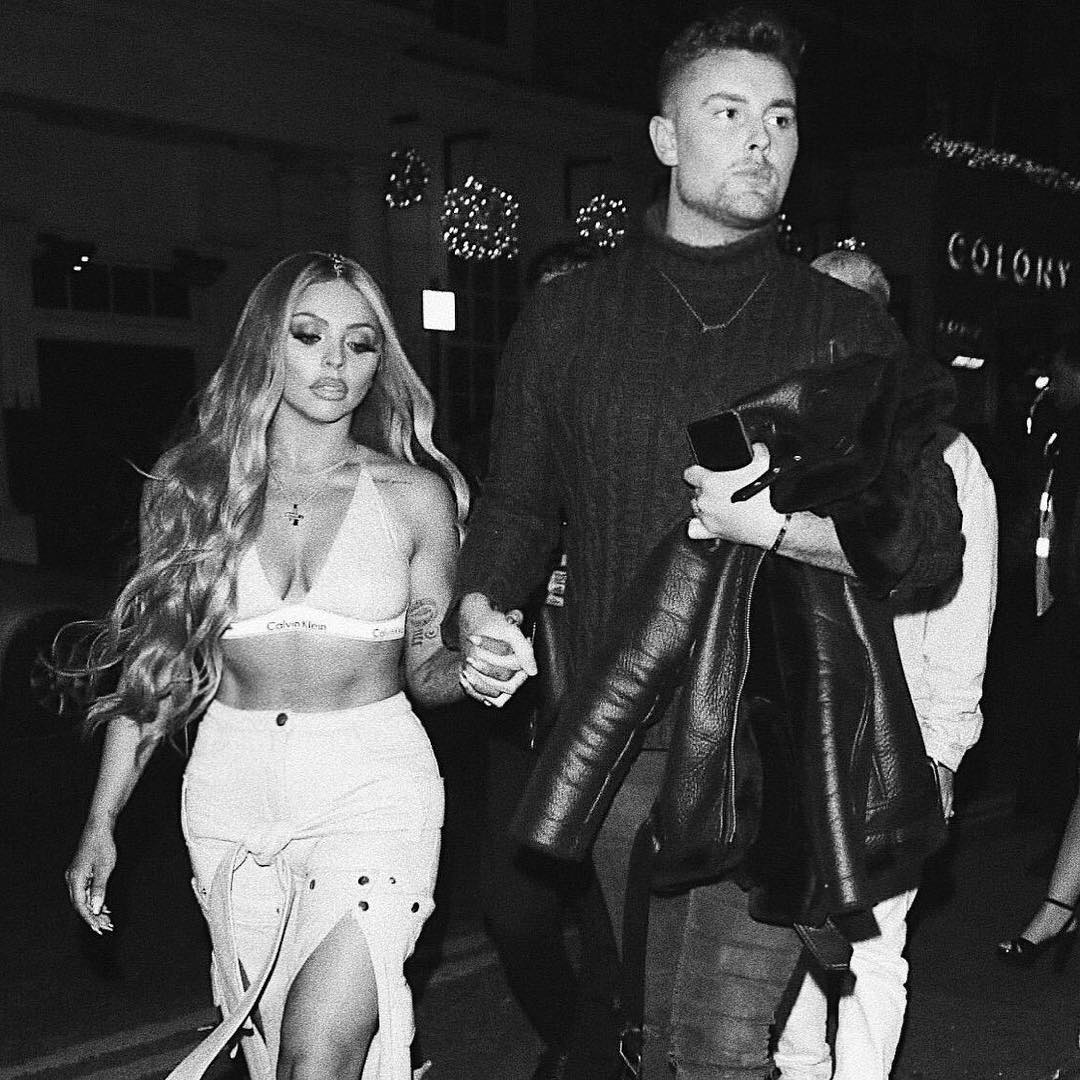 Jesy Nelson's Net Worth
Now aged 27, Jesy Nelson has no doubt earned her own share of fame and success in the music industry. She earns handsomely from their live concerts, shows, and the sale of their music albums.
After emerging winners in the X Factor show 2011, the band received a combined price of £12 million to be distributed among the members. As of 2019, Jesy Nelson has an estimated net worth of $3 million.
Also Read: Billie Eilish – Bio, Facts, Height, Net Worth, Life Of Singer