Statistics
Age:

21 years old

Date of Birth:

December 18, 2001

Birth Place:

Los Angeles, California, U.S.

Horoscope:

Sagittarius

Full Name:

Billie Eilish Pirate Baird O'Connell

Occupation:

Singer, Songwriter

Height:

5 ft 5in

Nationality:

American

Ethnicity:

Irish and Scottish
About Billie Eilish
Billie Eilish is perhaps the most famous 18-year-old on the planet. The pop star became a global phenomenon while recording songs in the comfort of her bedroom in Los Angeles. By the time Billie released her debut album, her songs had achieved more than 1 billion streams worldwide.
In 2019, Billie made Grammy Award history became the first woman and the youngest person to take home four main category awards. She won the Album of the Year, Song of the Year, Record of the Year, and Best New Artist. At only 18, Billie is destined to make more history and set new records in what looks to be a very promising future.
This piece will look at Billie's personal life. It will focus on her love life, her relationship with her brother and parents, her battle with depression, and the people she gave up after achieving fame. We can confirm that Billie is single.
She admits to being in love twice and being scarred by love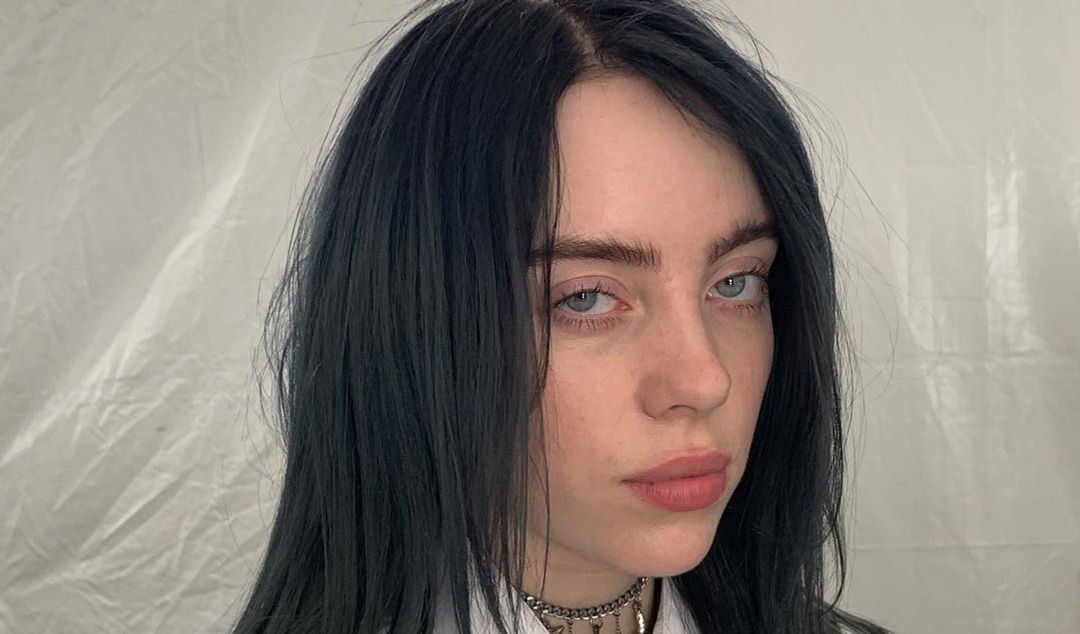 Just like many teenagers, Billie's first love was Justin Beiber. She admits that her obsession with him wasn't healthy and that everything she did was for him. Billie told The Guardian that it's an experience that she doesn't want her fans to experience with her. She said:
"It's not good to be in love with someone who doesn't know you exist… People at my meet-and-greets have said: 'Billie, I feel the way you feel about Justin Beiber about you,' and that blows my mind… I do not mean to be putting anybody in the position I was in. That shit hurts."
Billie's experience with love in real life was just as frustrating as her fantasies with Justin. She admitted to being in love twice – once with a guy who mistreated her and another time with a boy who didn't feel the same way about her. Billie was broken by love, and she rejects the notion that love can't hurt young people. She revealed in an interview with NME:
"When older people say, 'What do you know about things like love?' I know more about it than you do because I'm feeling it for the first time right now, whereas you haven't felt that for a long time. That doesn't mean it is any less powerful, but is definitely a different feeling."
Eilish addressed the pain of unrequited love in the song, Wish you were gay. The song was controversial, and Billie admitted as much, but she told Billboard that she didn't mean to cause a dispute when she released the song. In the hit song, Billie stated that she wished that the boy who didn't love her back was gay. Some people saw the song as offensive while some resonated with its message. Billie said:
"I grew up with this girl that was a best friend of mine, and she liked girls, and when we made this song, she loved it because she was in love with a girl who didn't like girls. It's the same kind of thing. I wish you were gay."
She had a first kiss experience that she would love to forget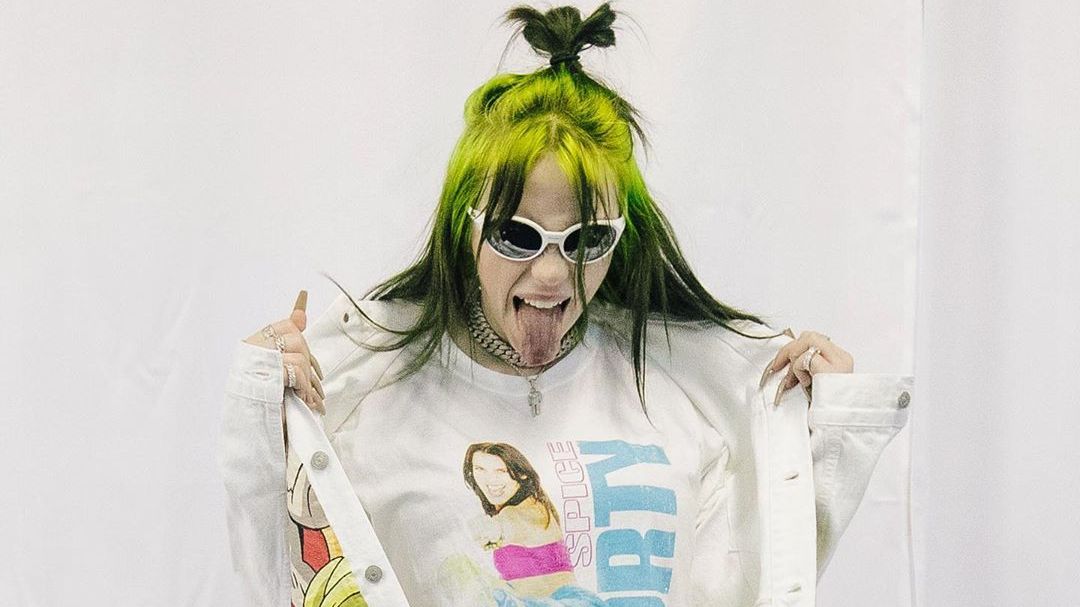 First kisses go one of two ways: They are either magical or terrible. Unfortunately for Billie, her first kiss was one to forget. She shared her experience with fans during a concert in March 2018. Billie explained that as a 13-year-old, she went to the movies with a rich boy who was interested in her. The film was boring, and so Billie and her date went to the roof to watch the stars.
Billie's date took advantage of the romantic roof-top setting and clear nighttime skies to make his move. After the kiss, Billie's partner said, "Wow, that was really not as magical at all as I thought it was going to be." To add insult to injury, he went home with his butler and left Billie stranded at the theatre. Billie revealed the guy's name to be Henry Whitford, and after some digging, fans found his page on Instagram.
He was trolled by Billie's fans, who couldn't imagine how he felt that kissing Eilish wasn't magical.
She has a great relationship with her brother Finneas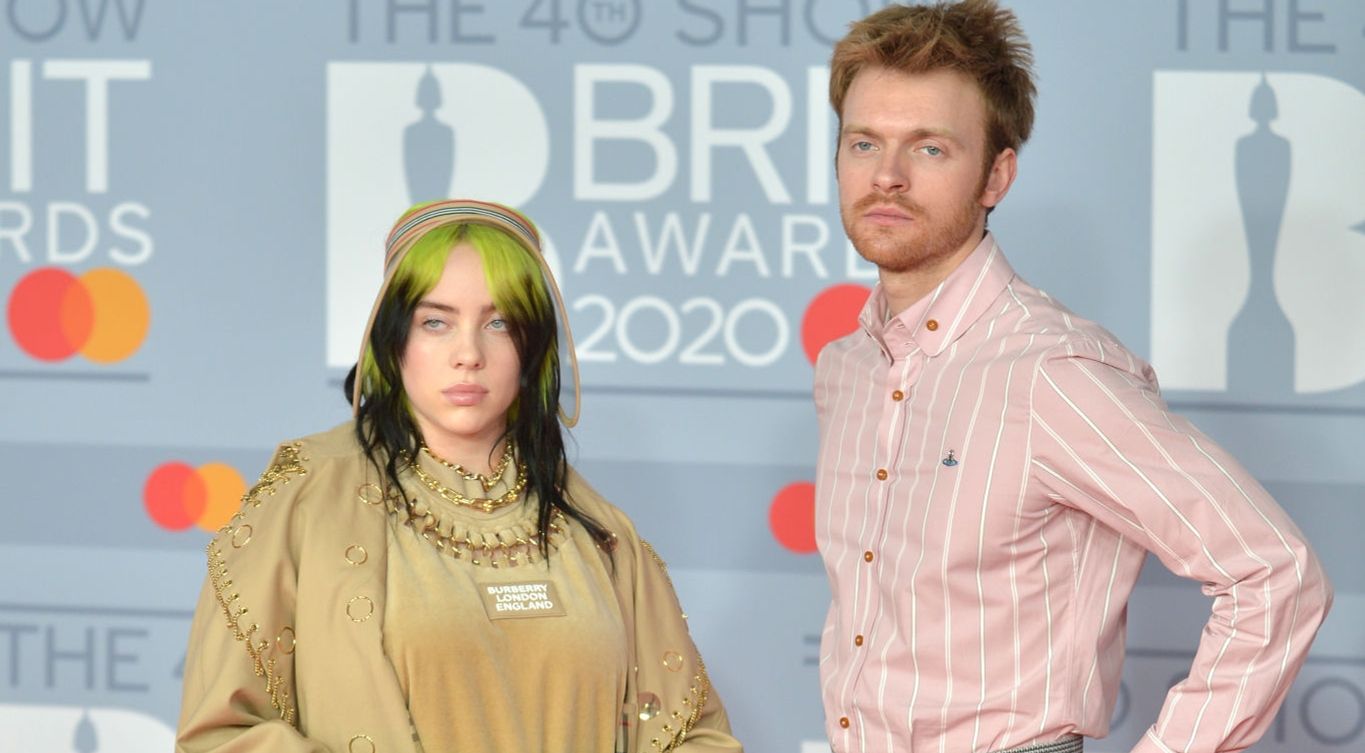 Finneas' bond with her little sister started before she was born. He started calling Billie 'Pirate' while she was still in their mother's womb. After Billie came into the world, her parents added Pirate to her official name. Finneas and Billie spent their early years at home spending time with their parents Maggie Baird and Patrick O'Connell.
Patrick and Maggie chose to homeschool Billie and Finneas to give them room to focus on their talents. It worked because at the age of seven, Billie wrote her first song on the Ukulele, and soon after taught herself how to play the piano and guitar. Billie told Vogue that she doesn't feel like she missed much by not going to school. She said:
"The only times I ever wished I could go were so I could fuck around. At times I just wanted to have, like, a locker, and have a school dance that was at my own school, and get to not listen to the teacher and laugh in class. Those were the only things that were interesting to me. And once I realized that, I was like, Oh, I actually don't want to do the school part of school at all."
So Billie and Finneas stayed home and worked on music with the help of their parents. Finneas and Billie were both skilled at songwriting, but he was better than her. He was the mastermind behind Billie's breakthrough song Ocean Eyes. According to Billie, Finneas can read her mind, and so he comes up with lyrics that resonate with her. Billie told Vogue that making music doesn't feel the same when she isn't doing it with Finneas. She said:
"We don't like studios… I hate recording booths. I hate being far away and singing alone in a room. In the beginning, all we would hear was, 'Let's put you in the studio with this person and that person.' So we did go into the studio and work with this producer or writer or artist or whatever, and it was fine, but nothing ever did what me and Finneas alone do."
She admitted to struggling with synesthesia and Tourette syndrome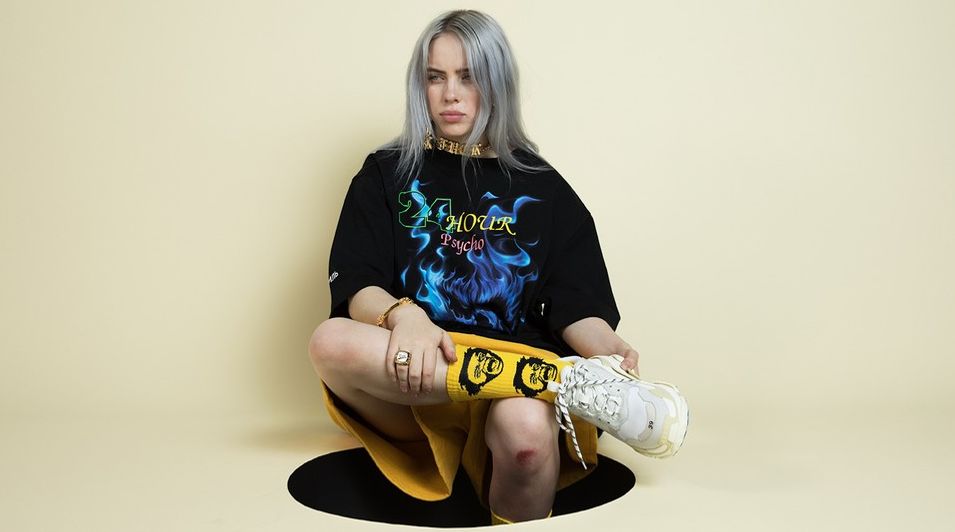 Synesthesia a phenomenon in which the stimulation of one sensory pathway leads to involuntary experiences in another neural pathway. Scientists have found it challenging to explain synesthesia because it varies from person to person. Billie revealed in a YouTube video in which she gave fans a glimpse into her mind:
"I think visually first with everything I do, and also I have synesthesia, so everything that I make I'm already thinking of what color it is, and what texture it is, and what day of the week it is, and what number it is, and what shape. We both have it [she and brother Finneas], so we think about everything this way."
Billie was diagnosed with Tourette syndrome as a child but never addressed it with fans until a compilation video of her tics surfaced online. Tourette syndrome causes a person to have involuntary physical or verbal spasms. Billie wrote on her Instagram stories:
"I've taught myself ways of suppressing my tics and certain techniques to help [reduce] them when I don't want to be distracting in certain situations. Wasn't planning on talking about this on her maybe ever, but it's gotten to a point."
The persona she embodies in her music is different from who she is as a person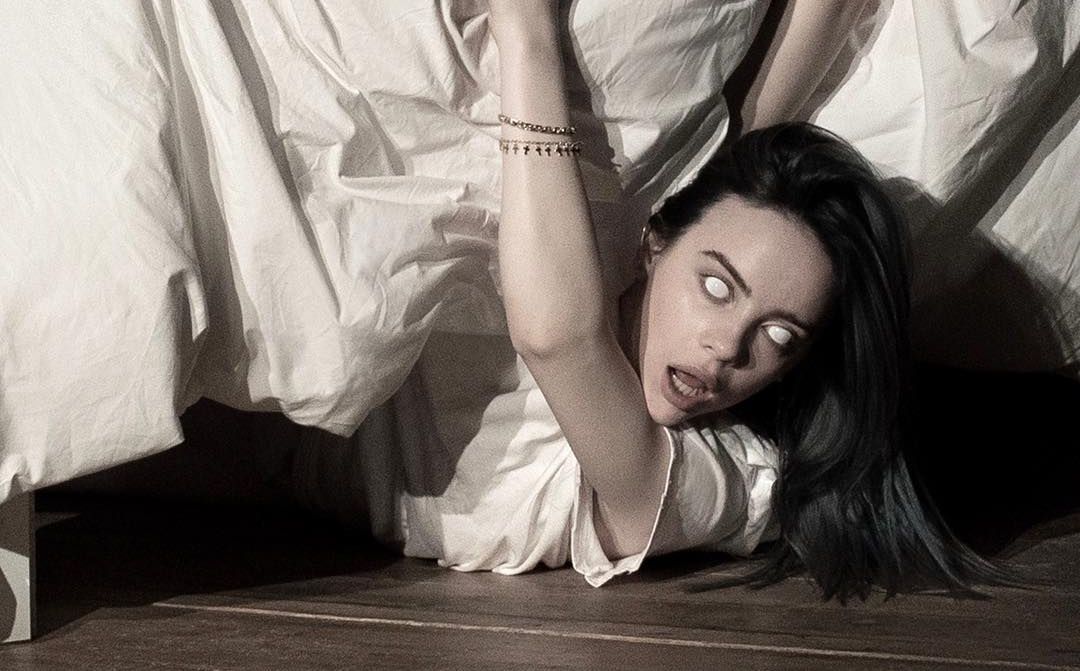 Billie isn't your typical teenage pop star. Most musicians of her age typically graduate from Disney or get discovered on talent searches like Got Talent. Billie's music is also not what you would expect from such a young star. Most of her music has a dark, almost depressive theme, but Billie insists that it doesn't reflect who she is as a person. However, Billie told Vogue that she suffered from depression because of her looks. She said:
"I really wanted to be a model, really bad, and I was chubby and short. I developed really early. I had boobs at nine. I got my period at 11. So my body was going faster than my brain. It's funny because when you're a little kid, you don't think of your body at all. And all of a sudden, you look down, and you're like, whoa. What can I do to make this go away?"
She admits that she got into harmful behavior, and at one point, she had suicidal thoughts. Billie's mom told Vogue that she was worried about Billie's behavior and the scary stuff she used to write on her bedroom wall. However, she insists that Billie's dark lyrics are fiction. According to Billie, the dark stories she tells don't have to be real for them to be important, "There's a difference between lying in song and writing a story."
Billie's stories might not be true, but they carry important messages that have helped some of her fans overcome difficult periods in their lives. Maggie told Vogue:
"People tell me at meet and greets, 'My daughter was hospitalized five times this year, and your daughter's music is the only thing that kept her going. These are girls for whom Billie is their lifeline. It's very intense. "
She admits that losing her friends wasn't pleasant but life has to go on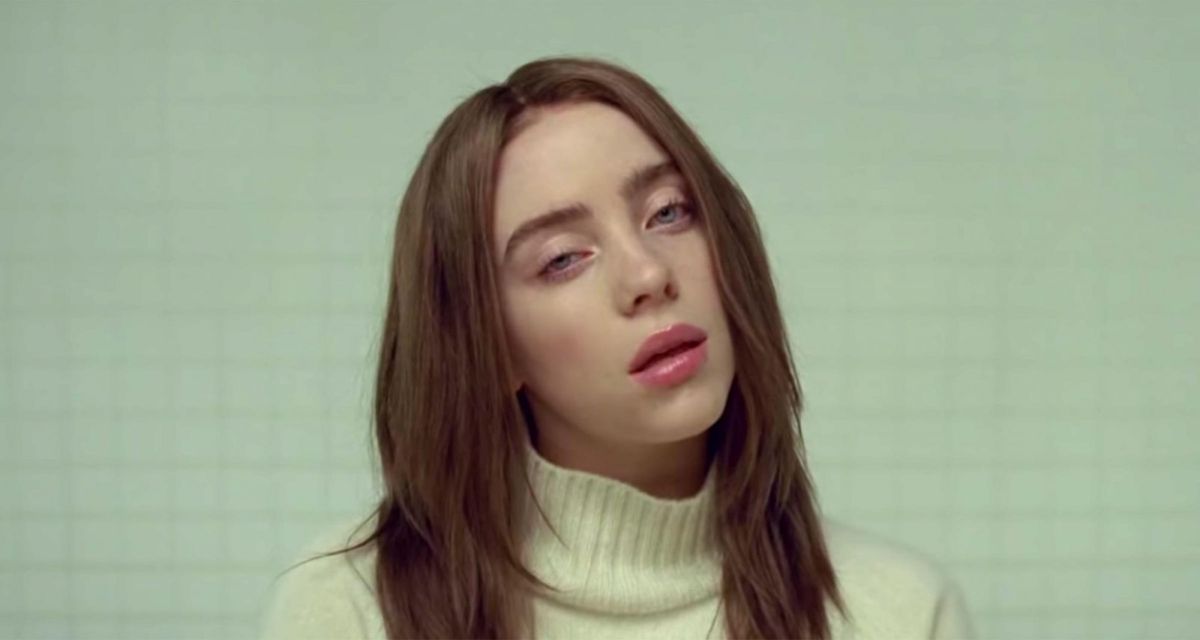 Despite being homeschooled, Billie made a lot of friends at dance class and gymnastics. Billie cried when she failed to make the Los Angeles Children's Chorus's prestigious singers because she knew that she would lose some of her friends. She told Vogue:
"It was really emotional for me. I knew that if I left, everybody would form new friendships without me. When I think back to me crying about it then, I was crying about the future and what I thought it would be…"
Billie moved on from the choir and adopted a new set of drunk and pill-popping friends who she addressed in the song Xanny. She revealed that she was used to seeing her friends getting drunk at parties, and was never interested in joining them in getting high. Billie sings, "I don't need a xanny to feel better, don't give me a xanny now or never."
Nevertheless, it was hard for Billie to say goodbye to her friends when the fame hit. She explained in an interview with Zane Lowe that she felt sad, but life had to go on. She said:
"It's a weird balance, because I want to grow in my life, and grow up and have a life. But I already have my career… Having been on tour, I know how it works. I know that you leave and it's a little bit of your friends being sad. Then, you're gone for long enough that life moves on and they keep doing things. It's the same way as if someone dies. You have to keep going."