Statistics
Age:

18 years old

Date of Birth:

December 18, 2001

Birth Place:

Los Angeles, California, U.S.

Horoscope:

Sagittarius

Full Name:

Billie Eilish Pirate Baird O'Connell

Occupation:

Singer, Songwriter

Height:

5 ft 5in

Nationality:

American

Ethnicity:

Irish and Scottish

Marital Status:

Single
About Billie Eilish
If someone asks you where you were when aged 17, the most possible answer is that you can't even remember. I mean, this is the age that most of us were getting a hold on our young adult lives. That's why it drives most of us crazy to see young teens achieve more in their teen-life than we will ever achieve in our entire lives.
Ouch! But I don't think we have much of a choice either. Meet Billie Eilish, an American artist and songwriter best known for her debut singles, Ocean Eyes and Bellyache. The young lady, now turning 18, started what would become her career when she was only 11!
On September 2017, Apple Music named her as the newest Up Next artist.
Here's everything you need to know about her.
Her early life
She was born as Billie Eilish Pirate Baird O'Connell on 18th December 2001 in Los Angeles, California, US.
Her family mainly comprise musicians and other actors – it is not a surprise she turned to be who she is.
Billie's mother is Maggie Bard and her father Patrick O'Connell – they are actresses, musicians and screenwriters. She grew up with her brother, Finneas O'Connell who is also a songwriter and producer.
Her birth zodiac sign is Sagittarius and she has a mixed ancestry of Irish and Scottish.
Billie displayed her talent from a very young age. She was only 2years when her mother noticed her talent. Her mother, Maggie Bard was recording her singing twinkle twinkle little star when she noticed Billie's perfect pitch.
As she was growing up, Billie would see her mother write songs and her father play musical instruments such as the piano and the Ukelele. She also grew up watching her brother fall in love with music. This music environment she grew in instilled her to start her career in music.
When she turned 8, Billie joined her church choir where she sang until she was 11 years old. After this, Billie started writing and composing songs of her own – she would even shoot several short films and edit them on Apple's video editing app, 'iMovie.'
Billie was home-schooled for most of her early years; she, therefore, had plenty of time to nurture her talent. She would act in homemade films, sing and dance whenever she got a chance.
Her brother, who was a writer wrote the song Ocean Eyes and asked her sister to sing it in her own voice. What had seemed like a fun moment for the two turned out to be a breakthrough for her. That was when her music career started.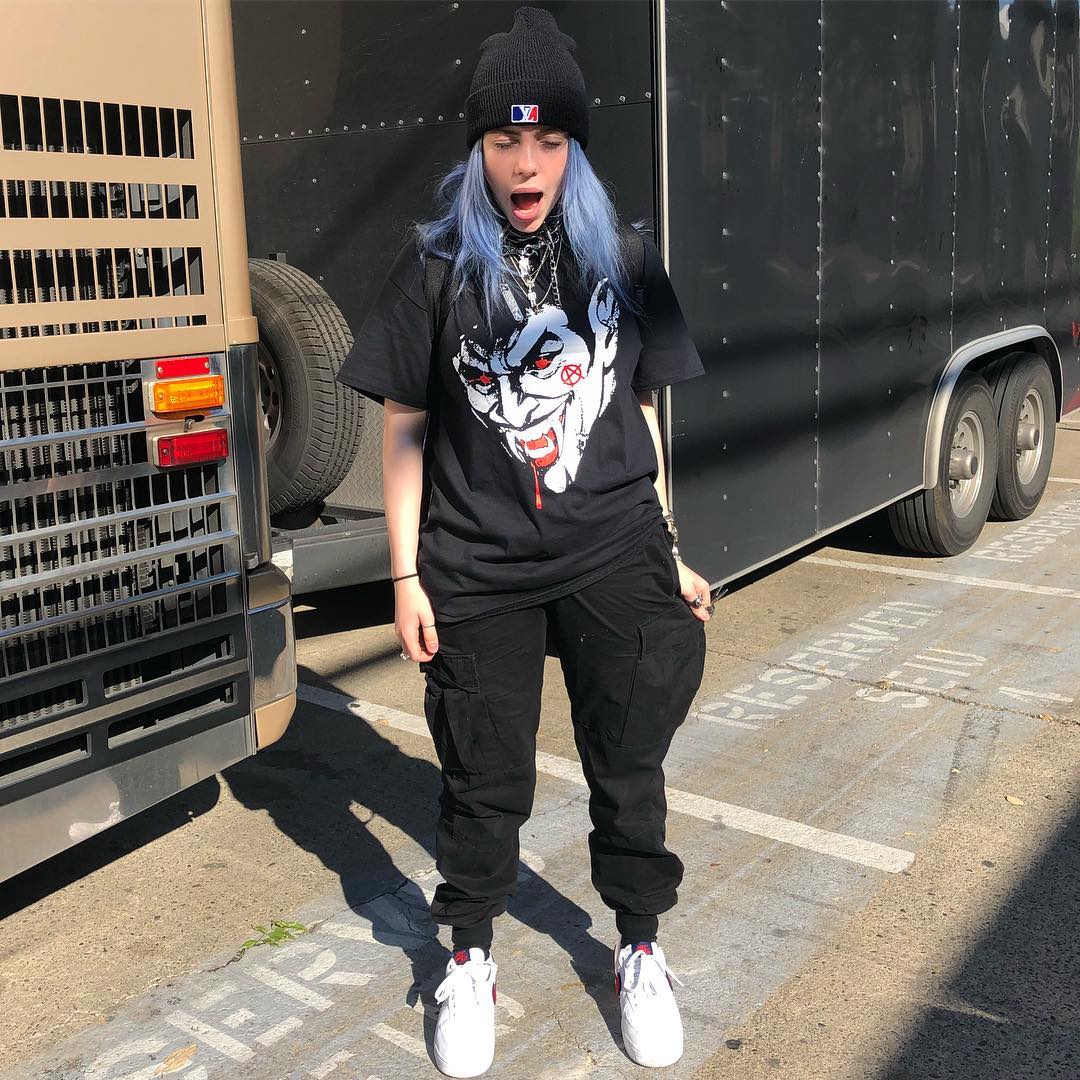 Billie Eilish's career – the rise to stardom
When her brother Finneas O'Connell wrote Ocean Eyes, he had intended it for his band. The results he got from Billie's singing were no doubt amazing. He sent the song to Billie's teacher who helped to choreograph a dance to it.
Following this success, they decided to share her talent Online. On 24th March 2016, they released the debut single on SoundCloud. The video of Billie performing to the dance of the song was released later on 22nd November 2016. The single and the video turned to be a major success.
 Several major labels turned up to buy the rights of her song. On 18th November 2016, Ocean Eyes was released to the world by 'Darkroom' and 'Interscope Records.' As you can guess, the song turned out to be a major hit and a big commercial success.
Later that year, Billie Eilish released another single, Six Feet Under.
In early 2017, Billie released 4 more remixes of Ocean Eyes which also turned out to be a major success.
She went on to release other songs that become major hits. Billie released Bellyache single in February 2017. Her brother once more assisted her in writing and producing the song. The music video was later released in March 2017.
Billie recorded the famous Netflix series, '13 Reasons Why' soundtrack titled 'Bored.'
She released two more subsequent singles called, Watch and Copycat.
On July 2017, Billie announced that she would be releasing an EP titled 'Don't smile at me.'
Before the official release of her EP, she released two more singles, 'My Boy' and 'Idontwannabeyouanymore.' The EP was eventually released on 12th August 2017.
Later in 2017, Billie collaborated with an American Rapper, Vince Staples to release a remix of her song 'Watch' which was later renamed to 'Burn.'
 On February 2018, Billie Eilish embarked on a Tour, 'Where is My Mind which ended in April 2018. In the same year, she collaborated with another famous American Rapper, Khalid to release a single titled 'lovely.' The single was released in April 2018.
After releasing two more singles, "Bitches Broken Hearts" and "You Should See Me in a Crown", her brother Finneas confirmed via Twitter that she would be releasing another album later that year.
Billie Eilish's personal life – Is she dating anyone?
Billie is a young success story that will live to be re-told by many. She has amassed herself a big number of fans who are driven crazy by her music. She is always receiving compliments and encouragement from her fans on various social media platforms.
When criticised why she doesn't like smiling, Billie said that it makes her feel weak and powerless.
Is she dating anyone?
Billie Eilish has not confirmed to be in any relationship. On 2018 Valentine's Day, she wished all her fans a happy Valentine's Day and said that she is always breaking hearts and will break more.
Billie describes herself as flirty, something that makes boys fall for her even when she is not serious. She prefers sticking to her career since dating 'sucks.'
Billie Eilish's Net worth
Even with her young age, Billie is earning an impressive amount from her music career. She has been performing in concerts with tens of thousands of fans. Her singles and albums are expected to fetch a fortune – considering her popularity.
Currently, she has not earned much from her career. She is estimated to be over $1 Million – her official net worth is, however, yet to be released.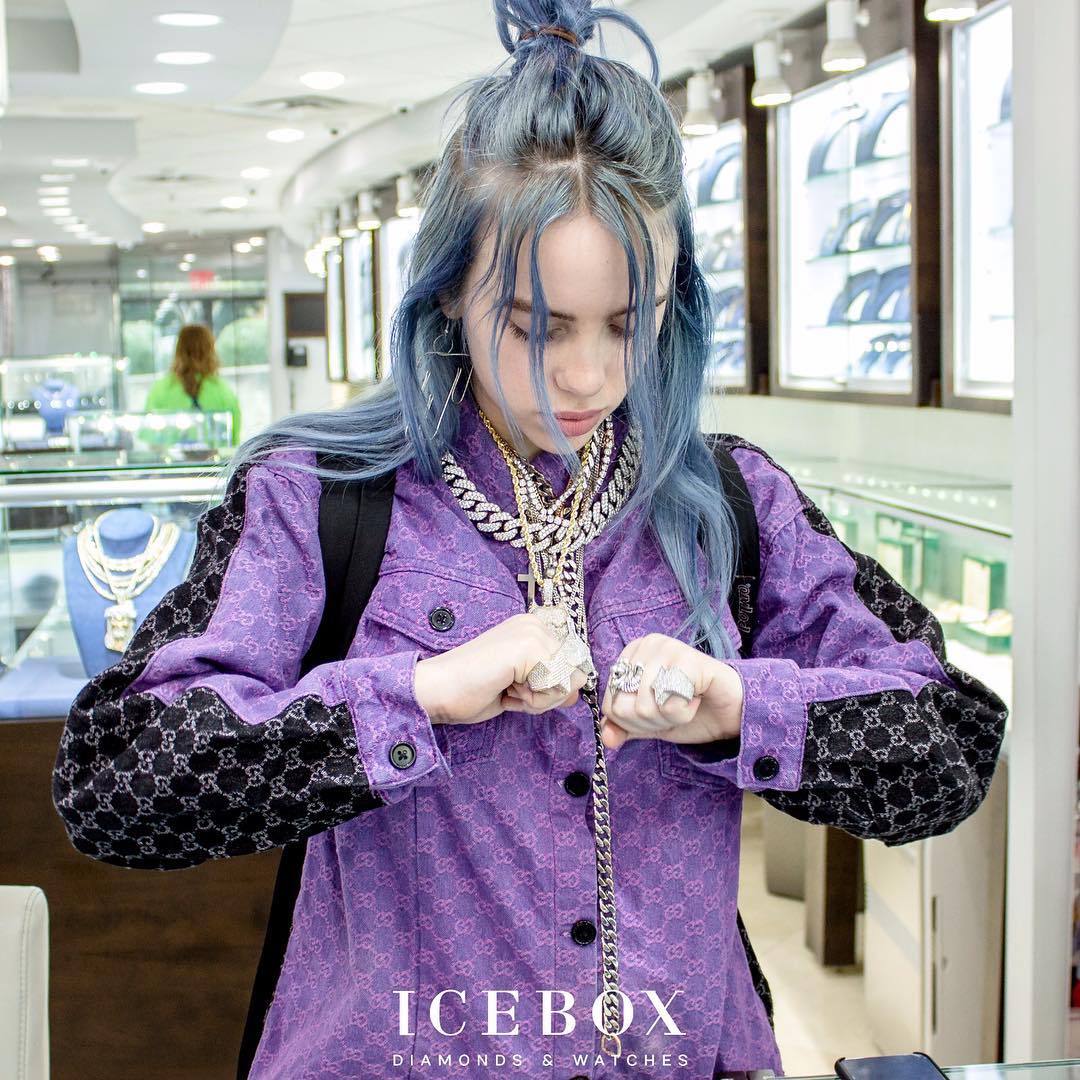 Also Read: Jesy Nelson's Rise To Stardom – Who Is She Dating?, Bio, Net Worth