Statistics
Age:

19 years old

Date of Birth:

November 1, 2004

Birth Place:

Los Angeles, California, USA

Horoscope:

Scorpio

Full Name:

Jayden Bartels

Occupation:

Dancer, Singer, Actress, Model, and social media personality

Height:

5 feet 4 inches

Nationality:

American

Ethnicity:

North American

Marital Status:

Single
About Jayden Bartels
At the age of 9, most of us had no idea of what we wanted to do with our lives. But that is not the case for our 14-year-old multi-talented media personality, Jayden Bartels.
Jayden seems to have it all figured out with her dancing, singing, acting and modeling career. She started dancing at the age of 9 and by the time she was 10, she was already auditioning for television and film roles.
Jayden's talent came into the limelight when she appeared in Dance Moms and Dance Off Juniors. Since then, her career has taken a turn for the best.
Jayden's talent is undoubtedly impressive and has earned her a huge following on her social media accounts. She owns a YouTube channel where she posts videos of her dancing and singing at least twice a week.
She also has a musical.ly account where she has a following of over 6.5 million. Jayden has pretty much broken all standards and is creating a name for herself. She continues to be an inspiration to her age mates.
Jayden's advice to her teammates is to let success be their greatest revenge.
Jayden Bartels' early life and education
Born on 1st November 2004 in Los Angeles, California; she currently resides with her parents and her two elder brothers.
Jayden attended middle school at Pine crest School in Florida. Currently, she attends a private school, but the name is unknown.
Not much is known about her parents, but it is evident that they support her in every way. Jayden's mother handles her social media accounts while her father shoots videos of her singing and dancing.
Once, Bartels uploaded a video with her dad on her YouTube channel named "Dancing with my Dad."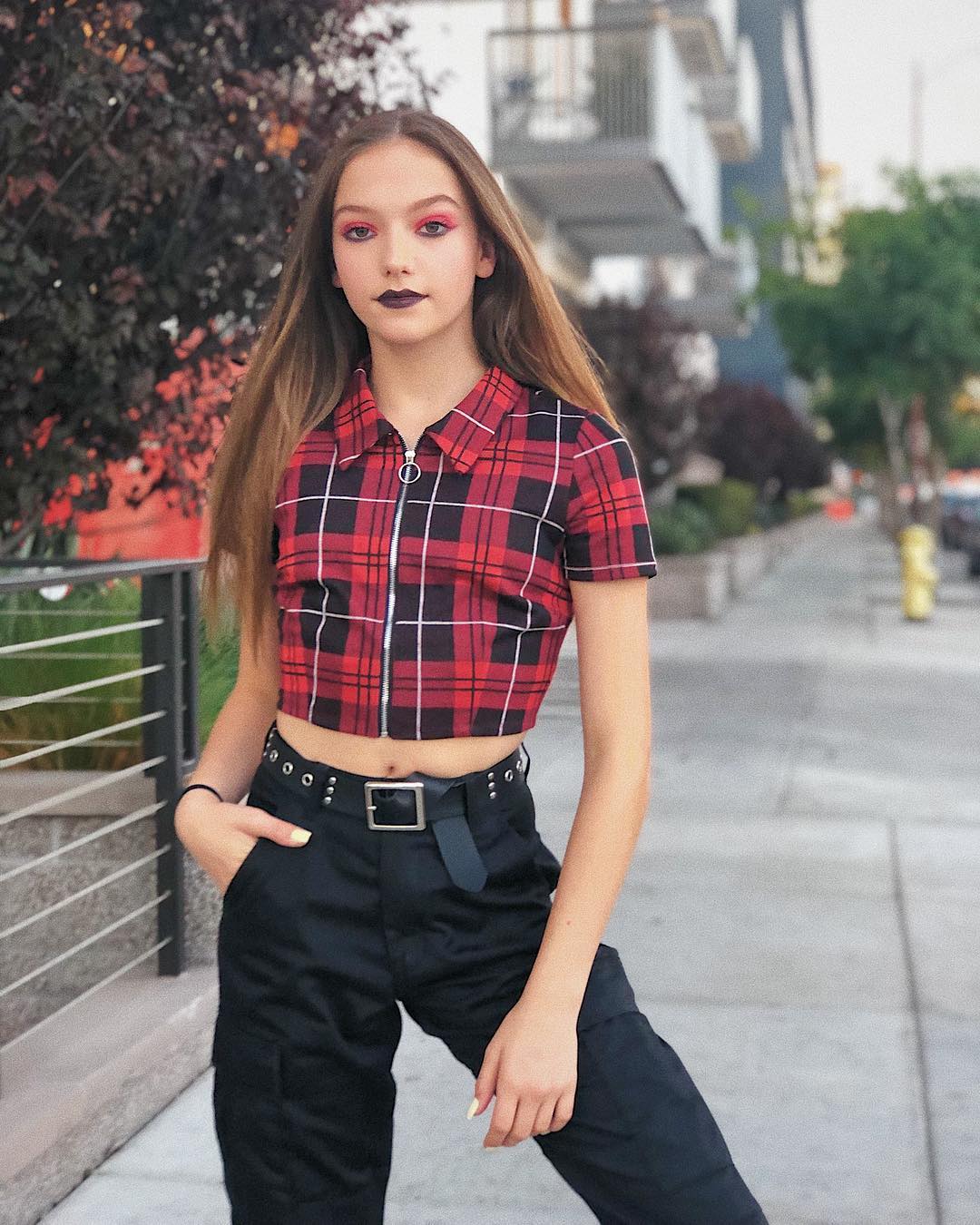 Jayden Bartels' Career
Jayden began acting and dancing at the age of 9. Her life took a turn as she fell in love with both dancing and acting.
She also loves singing and creating her own music and has released cover songs of various popular songs. Jayden has also been a member of a singing group for several years.
In 2015, she created an account on the popular Musical.ly app as "missjaydenb" where she has amassed a huge number of followers.
In May 2016, Bartels posted a music video of her singing the cover version of Meghan Trainor's song "No".
In the same year, she posted another music video where she sang a cover version of Laura Marano's song "Boombox". In both music videos, Jayden has blown off her fans with her dancing skills and amazing voice.
In August 2016, DreamWorks TV released her cover song titled Sit Still, Look Pretty.
Jayden began auditioning for television and film roles at the age of 10. She has appeared in several movies such as Criminal Minds: Beyond Borders (2017), Clique Wars (2015), Its Always Sunny in Philadelphia (2017), Nicky, Ricky, Dicky & Dawn (2017), and To The Beat among others.
Bartels is not only a dancer, singer, and actor, but is also associated with LA models and has featured in TV commercials including El Monterey, Pizza Hut, and Toys-R-Us.
She is also a terrific dancer and has performed in several forms of dancing including contemporary dance, Jazz, Hip-hop, ballet, lyrical, and tap.
Bartels was able to create a name for herself as a dancer when she participated in Dance Moms (2016) and Dance Off Juniors.
In 2016, She appeared as the lead character in a USC thesis film When Pigs Fly, directed and written by Andrew Wood.
Besides this, Jayden is a member of Millennium Dance Crew and The Movement Talent Agency and has danced with the famous singer Justin Beiber. She has also worked with choreographers such as Guy Amir, Tricia Miranda, and Matt Steffania.

Jayden Bartels' Personal life
Bartels is currently 5 feet 4 inches tall and weighs about 40kg. She has a body measurement of 30-22-28 inches and has brown hair and brown eyes.
Jayden lives a pretty normal life and even attends a normal school like any other teenager. Her favorite subject is math while her worst subject is history.
 Jayden's hobbies include singing, dancing, and acting.
She admits that her favorite thing about dancing is how it makes her feel. She has now been dancing for five years and her favorite style of dance is hip-hop.
According to Jayden one on her biggest achievements so far is the growth of her social media profiles. She greatly appreciates her loyal fans and promises to keep them entertained with more music.
Jayden is also interested in gymnastics and was part of a soccer team for four years. During that period, she won the championship for two consecutive years. Unfortunately, she stopped playing as she had to choose between soccer and dancing.
Generally, she is a very adventurous lady and has travelled to several places including Mexico. She hopes to travel to the Bahamas one day.
Jayden also receives a lot of support from her parents which is probably why she has achieved what she has today.
Is she dating anyone?
There have been no signs so far that Bartels may be dating anyone. This is not surprising as she is still young and may want to concentrate on her career and education first.
However, a lady as gorgeous as Jayden doesn't go unnoticed for long and very soon, you can be sure that someone will come into the picture.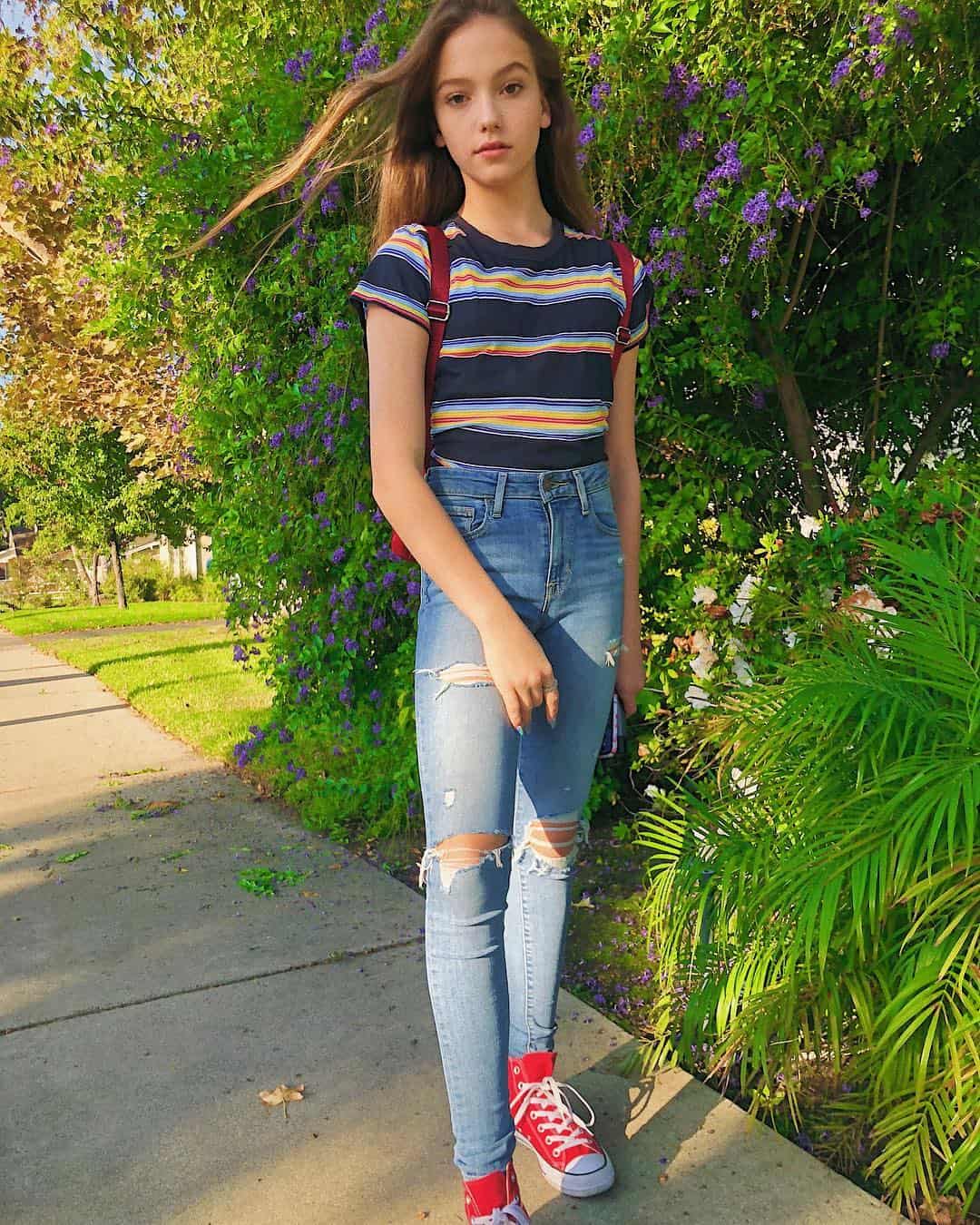 Jayden Bartels' Net Worth
Bartels' net worth is estimated at $1 million. Her main income sources are her acting, singing, dancing, and modeling career. It is estimated that she can earn at least $15K per episode.
Also Read: Mackenzie Ziegler – Bio, Facts, Net Worth, Height, Career & Family Life