Statistics
Age:

55 years old

Date of Birth:

February 10, 1964

Birth Place:

Everett, Washington

Horoscope:

Aquarius

Full Name:

Glenn Lee Beck

Occupation:

TV & Radio host, Conservative Political Commentator, TV network producer, Author, Entrepreneur

Height:

6 feet 2 inches (1.9m)

Nationality:

American

Ethnicity:

Mixed (German & English)

Marital Status:

Married to Tania

Children:

4 (Hannah, Mary, Cheyenne, Raphe)
About Glenn Beck
Glenn Lee Beck is an American TV and Radio host, a conservative political commentator, author, filmmaker, TV network producer, and entrepreneur. He is best known for his self-titled Glenn Beck shows that he hosts on the various radio and TV networks across America.
Glenn is also the founder, CEO, and owner of the 'Mercury Radio Arts' –a parent company of his TV and Radio network titled TheBlaze. His 'Glenn Beck' television show aired from January 2006 to October 2008 on HLN network, from January 2009 to June 2011 on the Fox News Channel, and now airs on his own network 'TheBlaze'.
His Glenn Beck Radio Program has become one of the most popular talk-radio shows countrywide and is syndicated on the Premiere Radio Networks.
Moreover, Glenn Beck is an established author and is known to have authored six New York Times-bestselling books. Among his most successful works includes "Glennn Beck Control: Exposing the Truth about Guns", 'The Real America', 'America's March to Socialism', and the 'America's March to Freedom' among others.
To the thousands of his fans out there, Beck is a constitutional stalwart promoting limited government, free speech, low taxes, gun rights, and defending traditional American Values.
However, as far as his success story goes, very few people are aware that it is embedded by loads of life struggles ranging from drug and substance abuse to attempted suicides. Below is his story…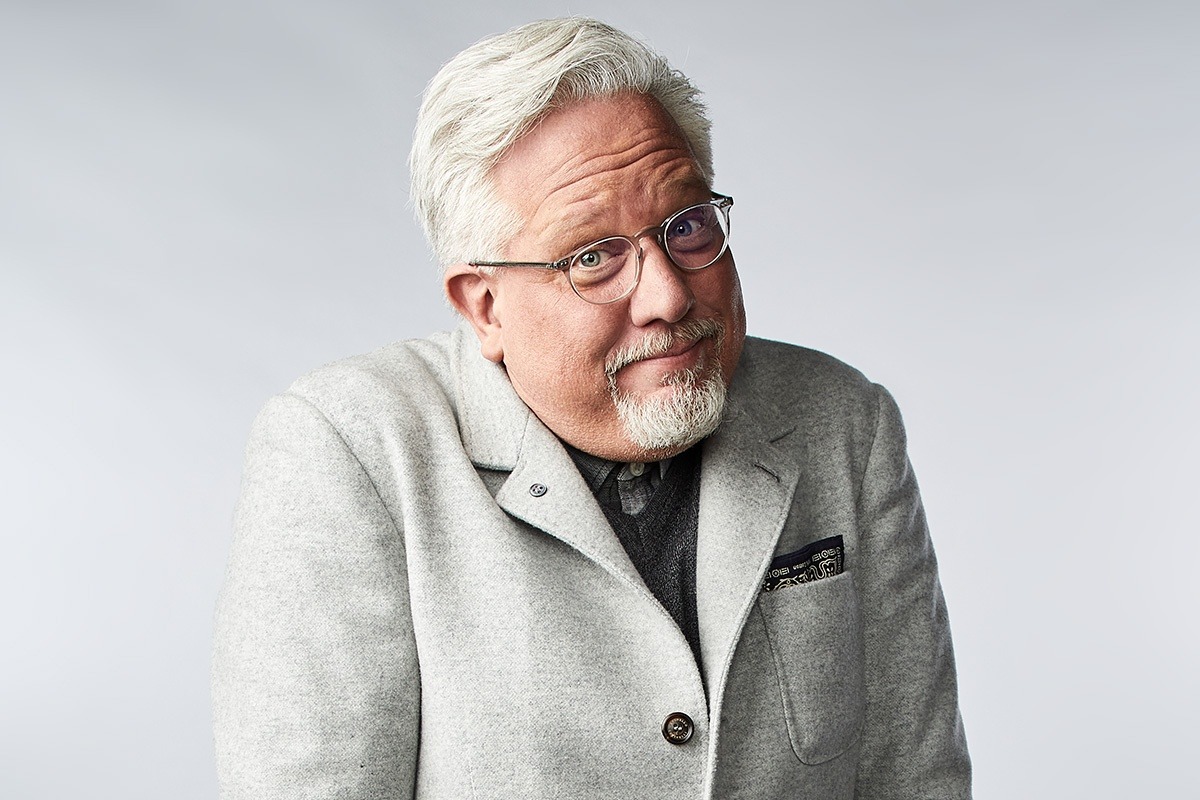 Glenn Beck's Bio and Early Life
Glenn was born on 10th February 1964, in Everett, Washington, in the United States. On the time of his birth, his parents Mary Clara and William Beck lived in Mountlake Terrace, Washington. They later moved to Mount Vernon, Washington where they opened and operated a City Bakery in the downtown area.
Glenn belongs to a mixed ethnic background of German and English. This is best explained as he is a descendant of the German immigrants who came to the U.S. in the 19th Century.
There's very limited information available about his siblings. It is, however, clear that he has spent most of his early life alongside an elder sister.
As of his education, Beck attended the Immaculate Conception Catholic School in Mount Vernon and later enrolled at the Sehome High School where he graduated in June 1982.
Glenn's early life was reportedly not as smooth as he lost his mother when he was just 13 years old. As the story goes, his mother was out on a small boat with a male companion when she 'drowned' herself. Although it was never clear what went down on that fateful day, Glenn's mother had been claimed to have been struggling with depression and substance abuse.
Following his mother's death, Beck together with his older sister moved to their father's home in Bellingham, Washington –where he enrolled for his high school education.
By the time he turned 15, he had worked at a radio station in Seattle. When aged 18, Glenn relocated to Provo, Utah where he also worked at a radio station.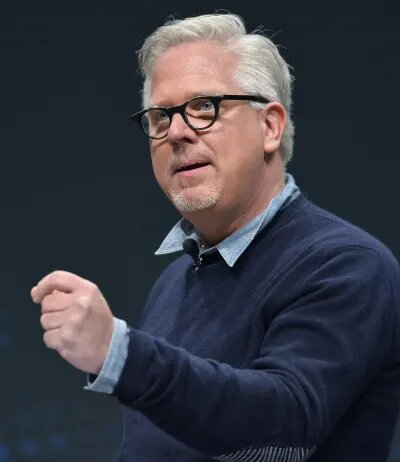 Glenn Beck's career –professional life and rise to stardom
While in Utah, Glenn worked at Radio station KAYK. Six months in his new job, he felt that he didn't fit right in and decided to relocate to Washington where he joined WPGC. This was followed by a series of more similar jobs including at radio station KZFM in Corpus Christi, Texas, and as a lead DJ in WRKA radio broadcast in Louisville, Kentucky.
Although his experience was not the same as each of his previous workplace, Glenn was able to nurture his experience and develop skills necessary in his line of job. By the time he was turning 26, he had built himself a reputation as a 'young up-and-comer'.
His first 'Glennn Beck Program' was aired in the year 2000 on WFLA (AM) in Tampa. Even with all the limiting factors involved, Glenn did not give up. Within a year, his show had attracted a notable audience and had ranked among the most listened programs in the area.
In June 2002, the Premiere Radio Networks launched the show on 47 networks further propelling his popularity. By the year 2008, the show had reached over 280 terrestrial stations and ranked 4th in the nation with more than 6.5 million listeners.
In 2006, Glenn landed a spot as a news commentary on his show, Glenn Beck airing on CNN News Channel. The show was an instant hit and it soon became the second most viewed show nationwide. It was such attention that led to him being awarded the Marconi Radio Award for network syndicated Network.
Within a year after the launch of his show on CNN, Glenn was making appearances on ABC's Good Morning America. In October 2008, he was lured to the Fox Channel and had his first show premiered the night before former President Obama's inauguration.
His last show on Fox Channel aired on 30th June 2011, and was subsequently followed by a two-hour show on his own subscription-based internet TV network, TheBlaze –initially known as GBTV.
Through the first year of his subscription-based show, Glenn reportedly made over $27 million with his subscribers topping over 300K.
In late 2012, TheBlaze TV network became available to over 90 TV providers –with 11 of them being top 25 nationwide.
Glenn Beck's Personal Life –marriage, divorce, and Family Life
Shortly after his job at WPGC, Glenn met his first wife, Claire, and married her in 1983. Together, they had two daughters, Mary and Hannah. Unfortunately, Mary developed cerebral palsy –reportedly as a result of a series of strokes during her birth in 1988.
His daughter's sickness put a lot of pressure on him, and he turned to drugs and substance abuse. This further strained his marriage which led to their divorce in 1994. Glenn further reveals that besides his substance abuse sabotaging his marriage, it has also had its toll on his children too.
By the year 1994, Glenn was suicidal and even on some occasions tried to take his own life by shooting himself. Luckily, with the help of his family and friends, he was acquainted with Alcoholics Anonymous –an act that contributed heavily to his recovery from drug and substance abuse.
Afterward, Glenn began his 'spiritual quest' searching for answers in churches and books.
In 1999, he married his second wife, Tania. In his quest, the couple went looking for faith and joined The Church of Jesus Christ of latter-day Saints. Together, the couple has been blessed with one daughter, Cheyenne. The couple later adopted another child, Raphe –who is now a member of the family.

Glenn Beck's Net worth
Now in his mid-50s, Glenn has established an exceptionally successful career as a media personality. In addition to his debut TV & Radio shows, he is also the founder, CEO, and owner of TheBlaze network. He is also a well-established author with several of his books being listed among New York's Best-selling.
His annual salary alone is estimated to be over $90 million! As of 2019, Glenn Beck has a reported net worth of more than $250 million.
Also Read: Tomi Lahren's Dating Life — Who Is Her Husband?, Biography, Net Worth, Controversies