Statistics
Age:

20 years old

Date of Birth:

December 23, 2002

Birth Place:

Vancouver, Canada

Horoscope:

Capricorn

Full Name:

Finn Wolfhard

Occupation:

Actor & Musician

Height:

5' 10" (1.78 m)

Nationality:

Canadian

Ethnicity:

Mixed (French, German and Jewish )
About Finn Wolfhard
Stranger Things is one of the few shows that everybody likes. The show appeals to a global audience with its storyline and a unique retro setting that gives the show a timeless vibe. Another reason why we love Stranger Things is the main cast of promising young actors. One of the brightest lights in that group of young actors is Finn Wolfhard.
Finn is one of those rare talents that look at home anytime they are on set. The 17-year-old Canadian looks set to feature on our screens for a long time to come. Follow us as we explore Finn's unique career, his plans for the future, and how he gives back to the community.
He got his first gig from Craigslist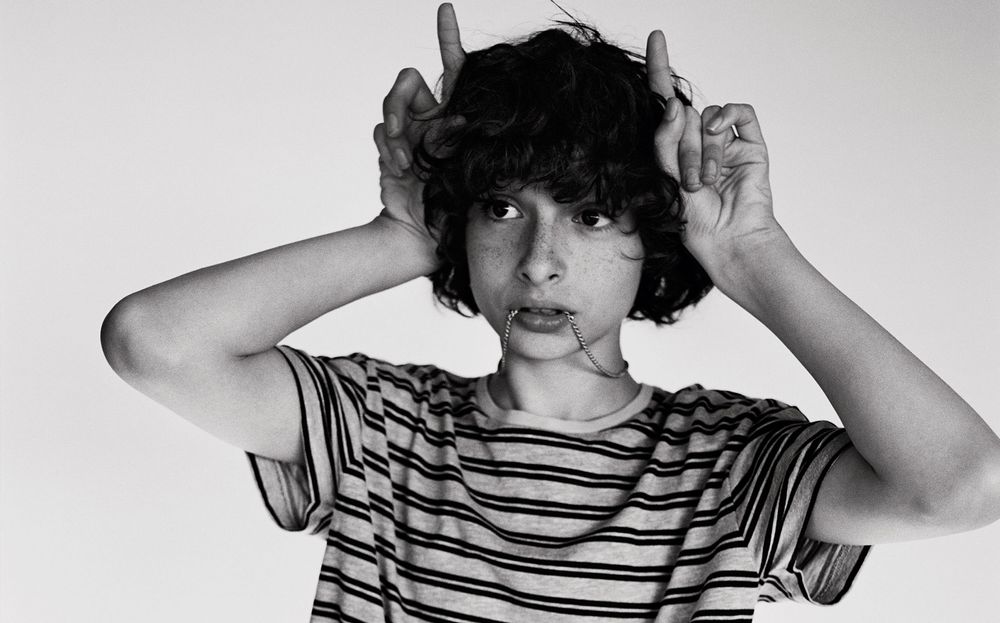 Finn knew from a young age that he wanted to be a performer. He realized after watching 'a bunch of movies' that he wanted to make films. Finn told Dazed;
"I just used to be interested in filmmaking in general. I think growing up in Vancouver is a different lifestyle than growing up in most other places. People make different choices, obviously. Finally, I just got into acting. I got my first gig on Craigslist… It can be sketchy. But that's how I got my first shot."
The gig involved doing a video for a young Vancouver band. The experience made Finn fall in love with being on set. After the gig, he enrolled in an acting class during the summer, but he didn't enjoy it. However, his passion for acting remained.
He auditioned for his role on Stranger Things while sick in bed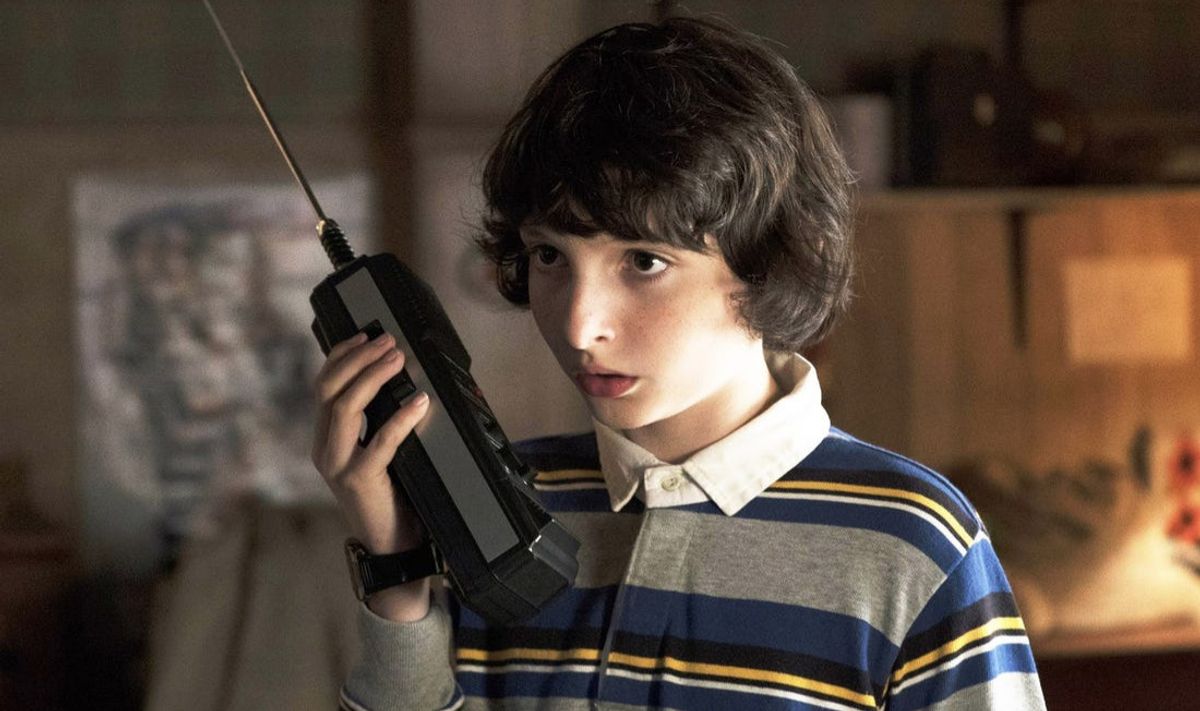 Finn's portrayal of Mike Wheeler in Stranger Things is his most iconic role yet, but you wouldn't believe the casual nature of his audition. Finn auditioned for the role while lying sick in bed. He took a video using his phone and sent it to the showrunners. He then got the call to meet the showrunners in LA.
Wolfhard loved the script from the very beginning. He also felt at home with the show's retro setting because he was already in love with the 80s. He told Dazed;
"The synopsis called it a love-letter to 80s teen drama, horror and sci-fi. I was like, 'I'm in.' I love retro culture. I love retro games; I love retro music. And so I was sort of in that boat from the beginning. I didn't really need any proper training."
Finn went onto star in Stranger Things, and he claims that his experience on the show made him a better actor. He continued;
"Playing Mike, I accessed feelings I'd never accessed before. I emerged a better actor. I want to give myself credit for that, more than I did at the time. I mean, obviously, there is no perfect person; there's always work to do. But that's what I love about acting. You're never perfect."
Finn claims that horror isn't his favorite genre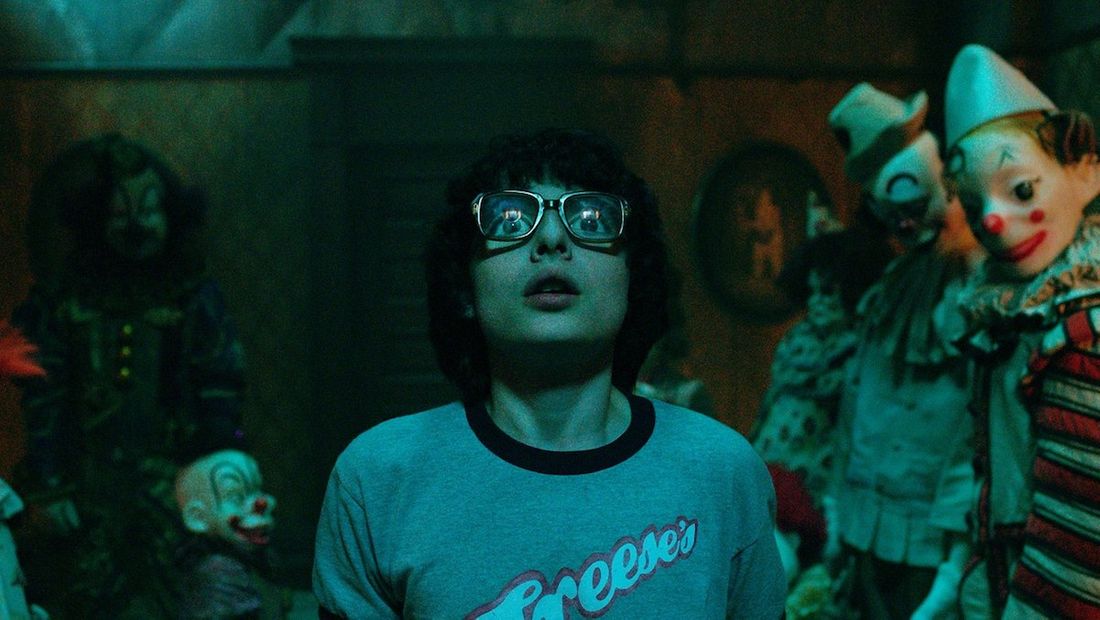 Finn landed his role in Stranger Things after losing a spot in the film adaptation of Stephen King's It. He lost the role after the film's director, Cary Fukunaga, left production. Finn had to re-audition for the role of Richie, and thankfully, the new director, Andy Muschietti, loved his audition.
Wolfhard went on to become a specialist in horror films. He starred in horror flicks such as It Chapter Two and The Turning. However, Finn told Interview Magazine that horror isn't his favorite genre;
"This movie is horror-ish. It's spooky. It's a really big coincidence that I do horror movies. I love them, but it's not my favorite genre."
He stated that his favorite genre is comedy and that he would love to star in comedy films in the future.
He wants to become a film producer or director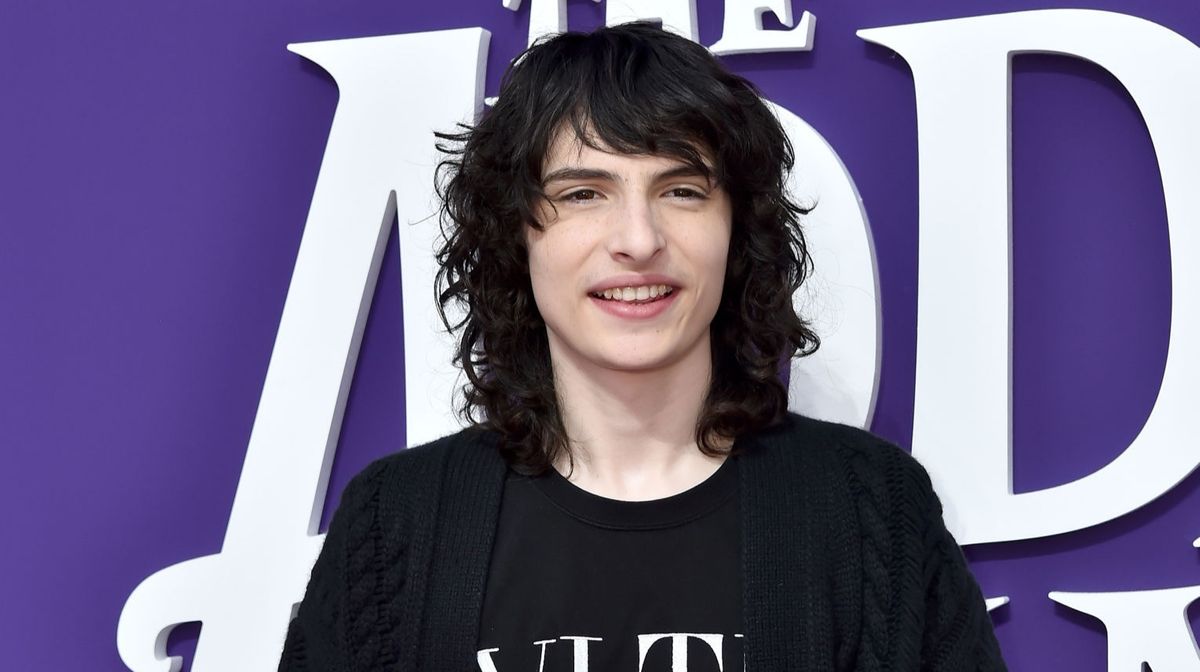 Finn has achieved a lot of success as an actor, but in the future, he wants to achieve success as a director. He writes screenplays in his free time, and he hopes that someday, one of those screenplays will make it into a film. Finn told Interview Magazine;
"Totally. I've been writing a lot of screenplays recently, and that's really helped me test the boundaries. All my favorite directors and comedians and provocateurs, and they all test the boundaries. Hopefully as a filmmaker, I can portray what I want to portray in my movies and dance around the line and be able to say what I want with my art."
Finn is intent on making a film, and he recently called on fans to help him fund the creation of his first film. Wolfhard plans to create a comedy called Night Shift. He has already written the film, and all that remains is acting it out. According to Metro, Finn said;
"It's about how people come in and out of your lives and nothing's the same even after high school… I've been toying with that idea in my mind for a long time and I thought the best way to get a budget for it was to do this."
Finn raised funds via the crowdfunding site, IndieGogo. Finn promised certain perks for those who donated, including executive producer credits.
He is set to star in the 2020 film Ghostbusters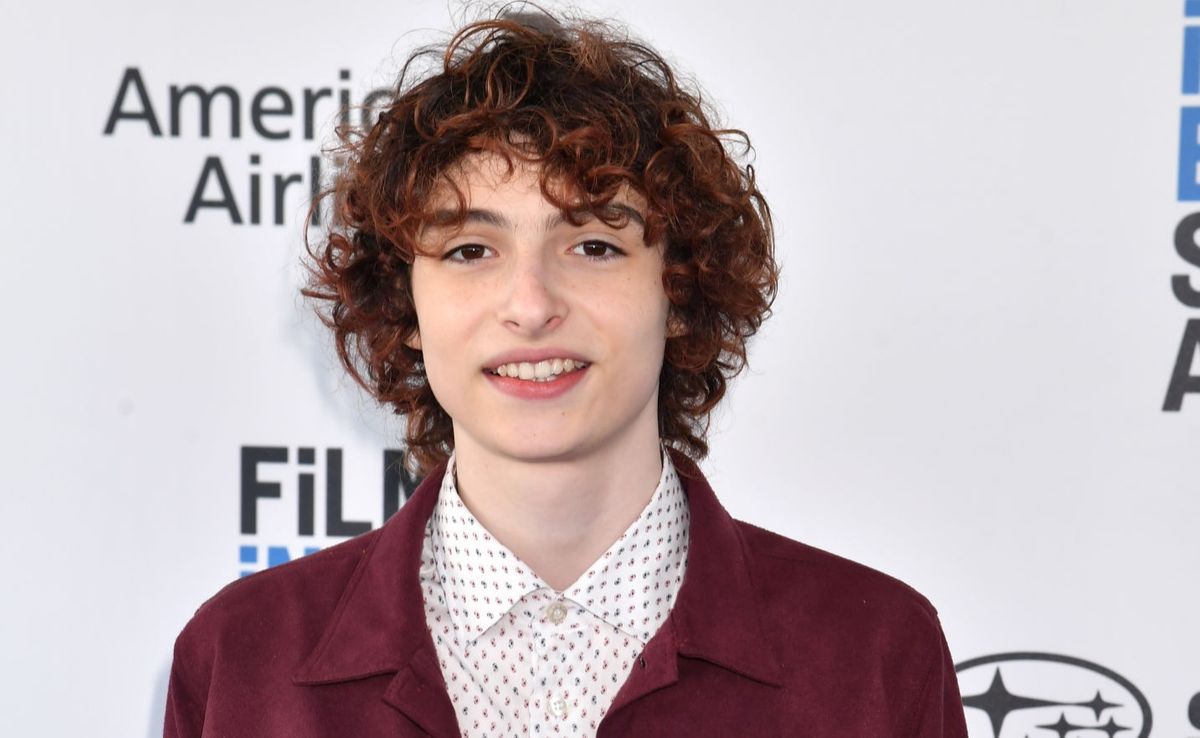 Finn is set to star in the 2020 Ghostbusters film. The film will be based on the lives of the children of the original Ghostbusters. The film will premiere on 10th July 2020 in the UK. Finn told Interview Magazine that he has always been a fan of the Ghostbusters. He said;
"I saw it when I was really, really young. I was a giant fan immediately, and it was one of the weirdest auditioning experiences that I've had so far because, in season 2 of Stranger Things, there's a point where we're all dressed up in Halloween costumes, and we're all Ghostbusters."
Finn has been on an upward spiral since his career began, but he is determined not to get carried away by his success. He knows that one wrong move can derail his promising career. Finn told Interview Magazine;
"When you're in the spotlight as a kid, you can't do that. You can't make a mistake, or else it's public and your career will be over. It's one of those things where you have to be ultra-vigilant about what you say and what you do."
Finn's schoolmates rarely treat him like a superstar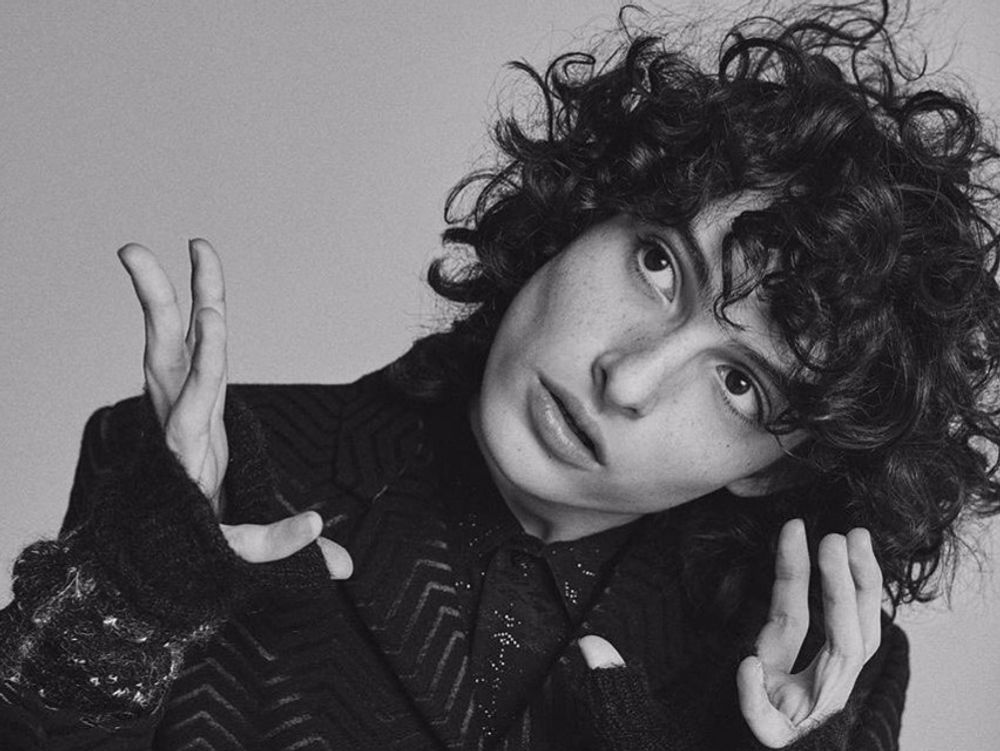 Finn shot to fame after Stranger Things came out, and he quickly found out that living with fame was more difficult than he thought. He described one scary experience while talking to LA Magazine;
"I was walking back to my apartment, and this couple followed me there. I was thinking the whole time, 'These people are following me. That's not right.' And finally I got to my door, and they were like, 'Can we have a picture with you?' And I remember being like, 'No! You just followed me back to my home! You know where I live?"
However, when Finn goes back to school in Vancouver, he feels normal again. People in school don't treat him like a famous actor. Instead, they treat him like the 17-year-old boy he is. Finn told Dazed;
"Those are the people who save me. It's like, 'Shut up, let's go to class. Stop talking about yourself!' They're that little dose of reality for me. It's awesome."
He draws musical inspiration from classical rock bands from the 80s and 90s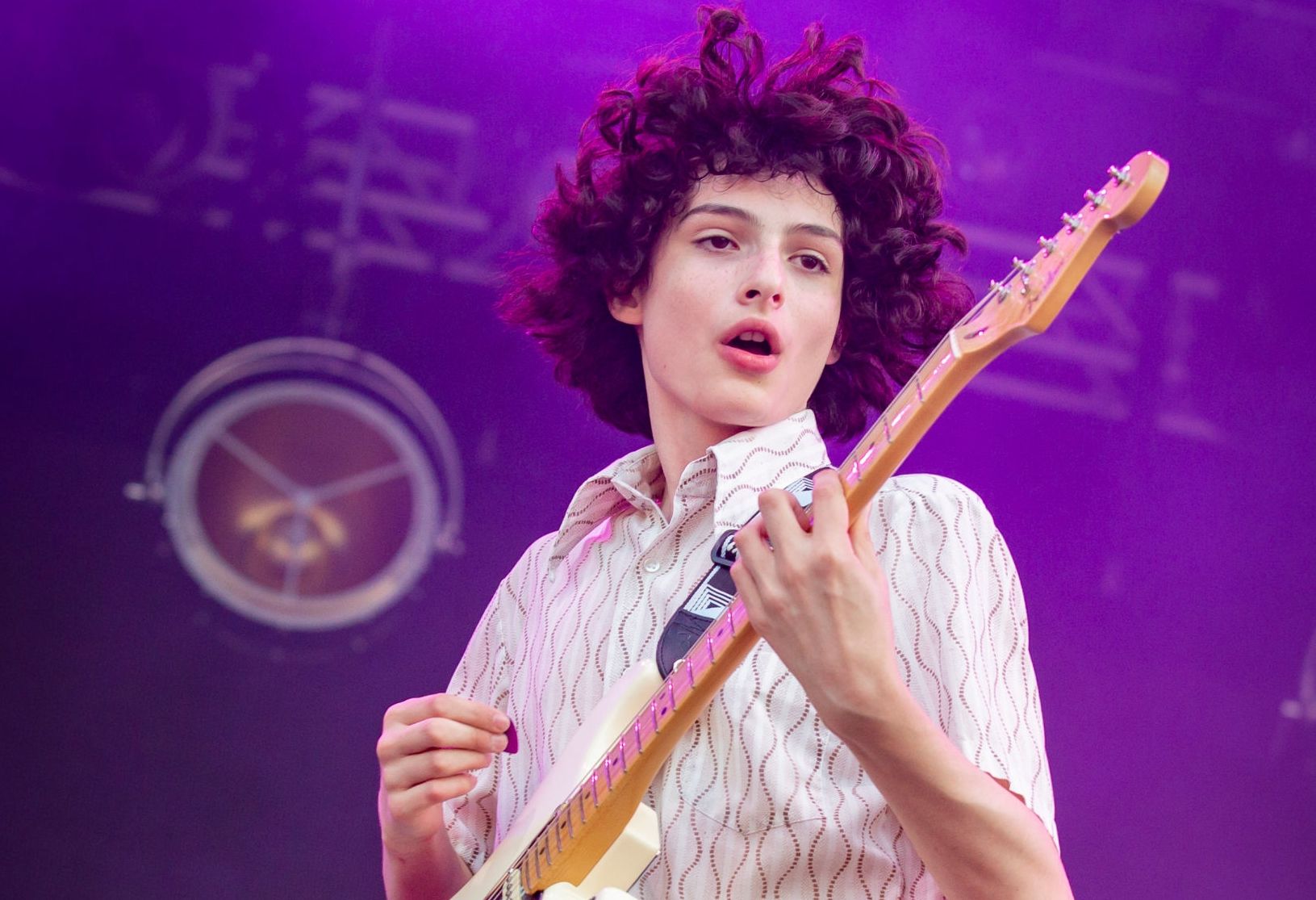 Finn is a talented musician, and he is particularly skilled with the guitar. His music inspiration comes from the 80s and 90s. He told Dazed Magazine;
"I love 80s and 90s music. I love Nirvana, Joy Division and New Order – older alternative, I guess. There's a scene where they use 'Atmosphere' by Joy Division. Charlie Heaton's character is crying. It's perfect."
For a long time, Finn was the lead vocalist and guitarist for the band, Calpurnia. The band dissolved in November 2019, and Finn joined another band called The Aubreys. Finn's new band is set to feature on the soundtrack to the film, The Turning. The Aubreys recently worked with Laurence Rothman to create the song, Getting Better.
Rothman told Clash Magazine that they used Jay Reatard's music as inspiration;
"Finn and his bandmate Malcom came to my studio and we had a chaotic eight hour session where it all came together fast. Jay Reatard 90's band The Reatards we blasted in the studio during our session breaks, and a bit of that influence came into the recording of the song."
He has worked with several charitable organizations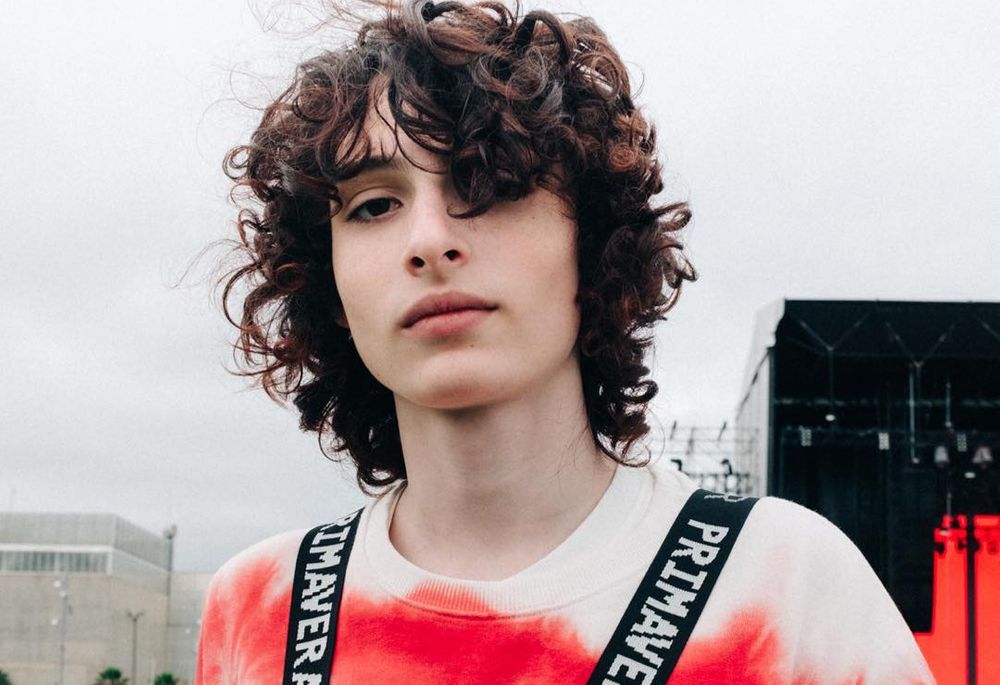 In 2017, Finn sold merchandize and donated the proceeds to spreading awareness and acceptance for autism. He also took part in the Strange 80s benefits concert to raise funds for musicians in need of medical care. Victoria Williams came up with the idea of the Strange 80s concert in 1993.
According to advocacyhonors.com, Finn said, "But it's musicians you've never heard of that we need to protect. They're self-employed, so health care is insanely expensive. No one should ever fall through the cracks."