Statistics
Age:

25 years old

Date of Birth:

June 12, 1994

Birth Place:

Illinois, USA

Horoscope:

Gemini

Full Name:

Danny Gonzalez

Occupation:

Singer, YouTuber

Height:

5 feet 11 inches

Nationality:

American

Marital Status:

Married (Laura Fuechsl)
About Danny Gonzalez
Danny Gonzalez is a popular American YouTube star best known for his 'I talk about a thing' video series and skits. Danny fell in love with technology from quite a young age and had already perfected the art of editing videos when he was only in the 7th Grade!
He initially began his career in 2013 as a vine star on the 6-second sharing app. During this time, he worked with several notable vine stars and internet stars including; BigNik, Brennan Taylor, Thomas Sanders, and Esa Fungtastic.
By the time the vine platform came to an end, he had already amassed millions of fans. He then shifted to YouTubing where he currently boasts of 2.6 million of subscribers on his self-titled channel.
Danny Gonzalez is also great at parodying songs and various popular music styles. He recently released his hilarious original song titled 'Spooky Boy' on Halloween, which was a major hit.
Read on to know more details regarding his Bio, career, net worth, marriage life and much more!
Danny Gonzalez' Bio
Danny Gonzalez was born on 12th June 1994 in Illinois, United States – making his Nationality American.
He has managed to keep most details relating to his early childhood and family away from the public. Therefore, any details about the existence or whereabouts of his siblings are a mystery.
There's no available information about his parents' names or occupations either.
To overview his education, Danny reportedly attended and graduated from a high school in Atlanta. He then enrolled at Georgia Institute of Technology where he graduated with a degree in Computer Science.
Despite his mysterious past, Danny reveals that since an early age, he would always be fascinated by Technology. In the 7th Grade, Danny had already mastered the art of editing videos!
Well, that explains why he pursued technology in college.
Danny Gonzalez' Career – his rise to stardom
Danny Gonzalez started his career way back in 2013 when he was aged 19. He reportedly broke the internet with his first vine video, 'Target headphones like what's up.'
The video was an instant hit and launched him immense popularity. He has also worked and collaborated with other numerous vine stars including; Brennen Taylor, BigNik, Thomas Sanders, Esa Fungtastic among others.
Before Vines came to an end, Danny Gonzalez had amassed millions of fans. Afterward, he joined YouTube on 8th September 2014.
He posted his first video on 2nd October 2014 titled 'NEW Best Vines of 2014- FUNNIEST Danny Gonzalez Vine Compilation.' Over the years, Danny has been posting videos on his steady growing YouTube channel.
On July 2017, he posted a video titled 'Zack King is a Monster' which became an instant hit propelling his popularity further.
Some of his other popular videos have been 'Trying Troom Troom's Awful Pranks' and 'Reacting To My Old Vines'.
Besides his rising career as a muser, Danny Gonzalez is also an upcoming musician. Some of the hit songs he has released include; Beef With Me (2017), Spooky Boy (2017), Dab on the Haters (2018), De Mi (2018), and Vape Tricks (2018).

Danny Gonzalez' personal life
Even after vines was shut down, Danny Gonzalez still manages to maintain a strong social media influence. He has maintained high popularity – just as he had while on vines network.
It goes without saying that as an upcoming celebrity; he has to interact with his fans online. Through the various social media platforms, he can easily get his fans' feedback and update them on his upcoming projects.
His activeness on social media has reportedly helped quadruple his total subscribers on his YouTube channel. Interestingly, he refers to them (his subscribers) as Greg.
Danny Gonzalez' love life – is he married?
At the age of 24, Danny Gonzalez is happily married to a young pretty lady identified as Laura Fuechsl. There's no available information revealing about his past relationships or that of Laura either.
Even being so, the couple which currently resides in Atlanta, Georgia seems to be having a blissful relationship. Laura is seen to be very supportive of his husband's online career and is sometimes seen featuring in his videos. She had, for instance, featured on Danny's viral video – Girlfriend Does My Make-Up.
When it comes to his private and family life, Danny has as well managed to keep it away from the limelight. There's no available information revealing about his current relationship. Details on whether the couple has or is expecting any kids is also a big mystery.
All in all, we can confidently deduce from their various YouTube videos that the couple is a perfect match. We do, however, hope that they will shed more details revealing about their current relationship soon.
Danny Gonzalez' Net Worth
Despite his young age, Danny Gonzalez no doubts rakes an impressive income from his various online activities. He summons his wealth from his fast-growing YouTube channel and Social media platforms.
He had previously had a successful run on the Vine platform before it was shut down.
That combined with his current online activities has left him with a hefty net worth of at least $500,000. There has, however, been a lot of conflicting information with some sources stating his net worth to be as high as $5 million dollars.
That will be clear once Danny Gonzalez reveals his official net worth.
Danny Gonzalez' height
Danny Gonzalez is blessed with distinctive physical features that makes him almost irresistible to most of his lady fans. He stands at a height of 5 feet 11 inches.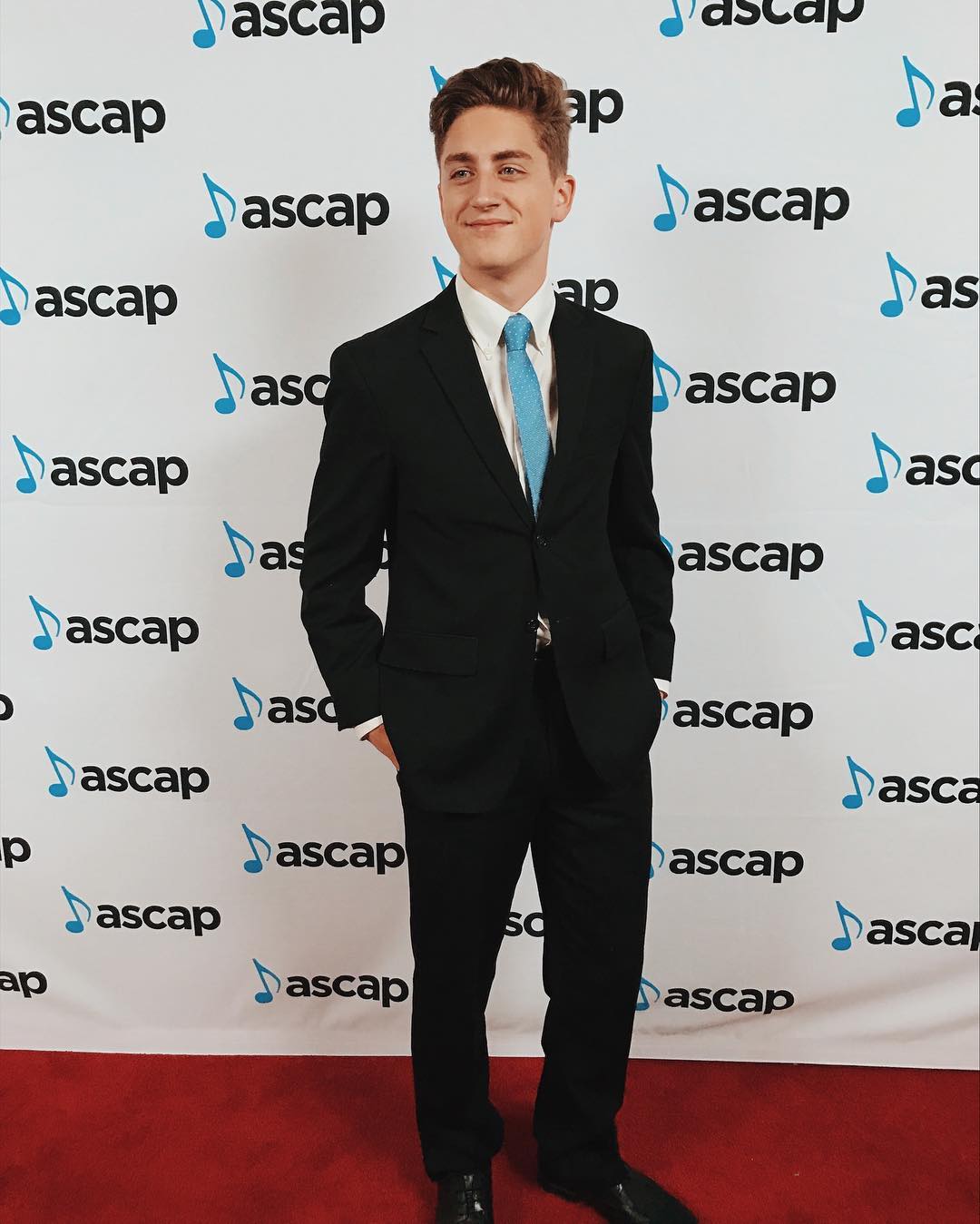 Also Read: Cody Orlove – Bio, Cody & Zoe's Relationship, Facts, Family & Early Life