Statistics
Age:

27 years old

Date of Birth:

August 21, 1996

Birth Place:

Troy, Alabama, United States

Horoscope:

Leo

Full Name:

Cole LaBrant

Occupation:

YouTuber, Media Personality

Height:

6 feet 1 inches

Nationality:

American

Ethnicity:

White

Marital Status:

Married (Savannah Soutas)

Children:

2 ( Everleigh, Posie Rayne)
About Cole LaBrant
Cole LaBrant is one of America's most successful social media personalities. When LaBrant started his online career, he was a teenager with big dreams. LaBrant is now a family man, and he is living out his dream with his wife and kids.
LaBrant's content has changed over the years and most of the posts on his YouTube channel center on his family. The channel, The LaBrant Fam has 10.5 million subscribers, and that number continues to rise every day.
Cole is wildly successful, but he also can't seem to steer away from controversy. Keep reading to find out more about him.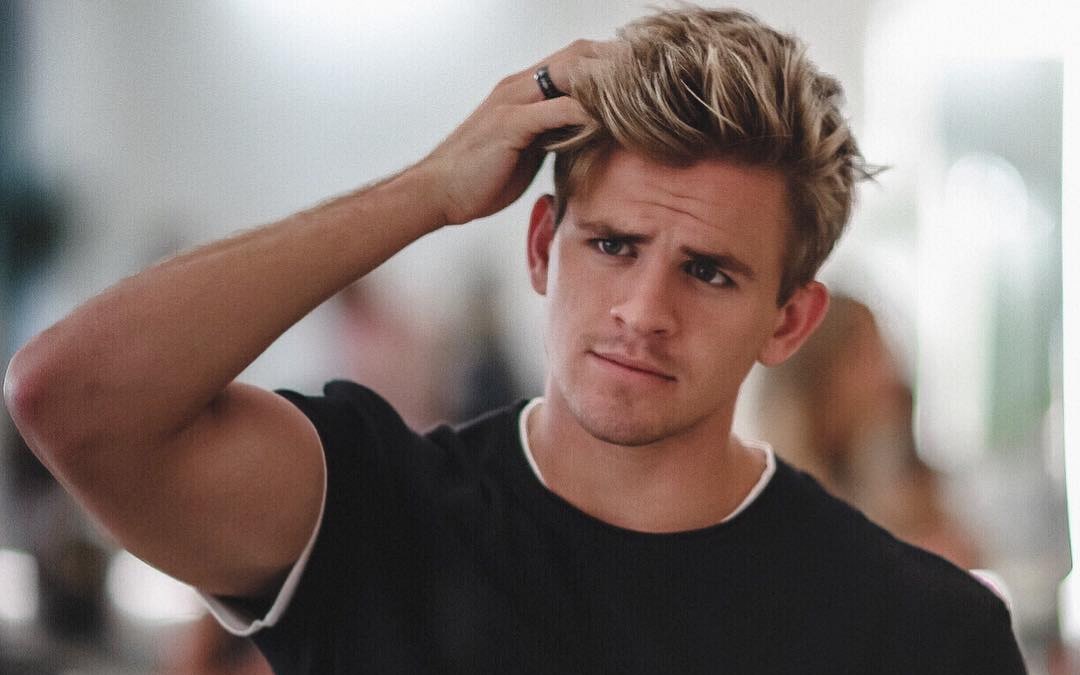 His social media career started as a joke
Cole LaBrant was born on 21st August 1996 to Sheri and Ken LaBrant. He grew up in Troy, Alabama, alongside 4 brothers and a sister. Cole and his family are close, and they feature on Cole's social media pages. Cole and his mom participated in The Amazing Race in 2016, and they narrowly missed out on $1 million by coming second.
Cole's social media career started in 2013 after entering a vine competition with a couple of his friends. Cole revealed in a YouTube interview with Zachary Fu;
"We were all spending the night at John Stephen's house, we see a dance contest. It's all girls entering the Vine contest, and we're like, 'This is so dumb… how funny would it be if we entered it, guys?'"
The trio participated in the contest, and the video they made gave them 100,000 followers in one week. This huge success came as a surprise for Cole and his friends, Baylor Barnes and John Stephen Grice. The friends decided to cash in on this new opportunity, and they created the page Dem White Boyz.
Success came quickly for Cole and his mates, and they were soon attending major events because of their videos. However, in 2015, the fame became too much to handle for John and Baylor, and they left the channel to Cole.
He lost followers after rebranding the channel and changing its contents
Cole managed to retain most of his followers after Baylor and John left. However, an attack by hackers threatened to derail his progress. The hackers deleted Cole's pictures from his social media platforms, and he lost some followers.
LaBrant was locked out of social media for a week, and when his access was restored, he decided to change the contents of his posts. He decided to talk more about Christianity and the gospel. He knew that the change could wreck his social media career, but he did it regardless. He told Zachary Fu;
"Making the transition from being a secular social media person to a Christian social media person, it was tough. Because people knew you for dancing, or making funny videos, and now you're talking about Jesus."
Most of his diehard fans stuck with Cole, and he even received praise for being more open about his life. Cole is highly opinionated in his posts, and he has lost followers because of some of his opinions. He posted a tweet on 7th February 2019 stating;
"Not gonaa lie, I've lost a lottttt of followers for passionately tweeting about my faith and things I believe in and support. I really do appreciate those of you who support me and my family through decisions we make and stand for that may not be the most popular."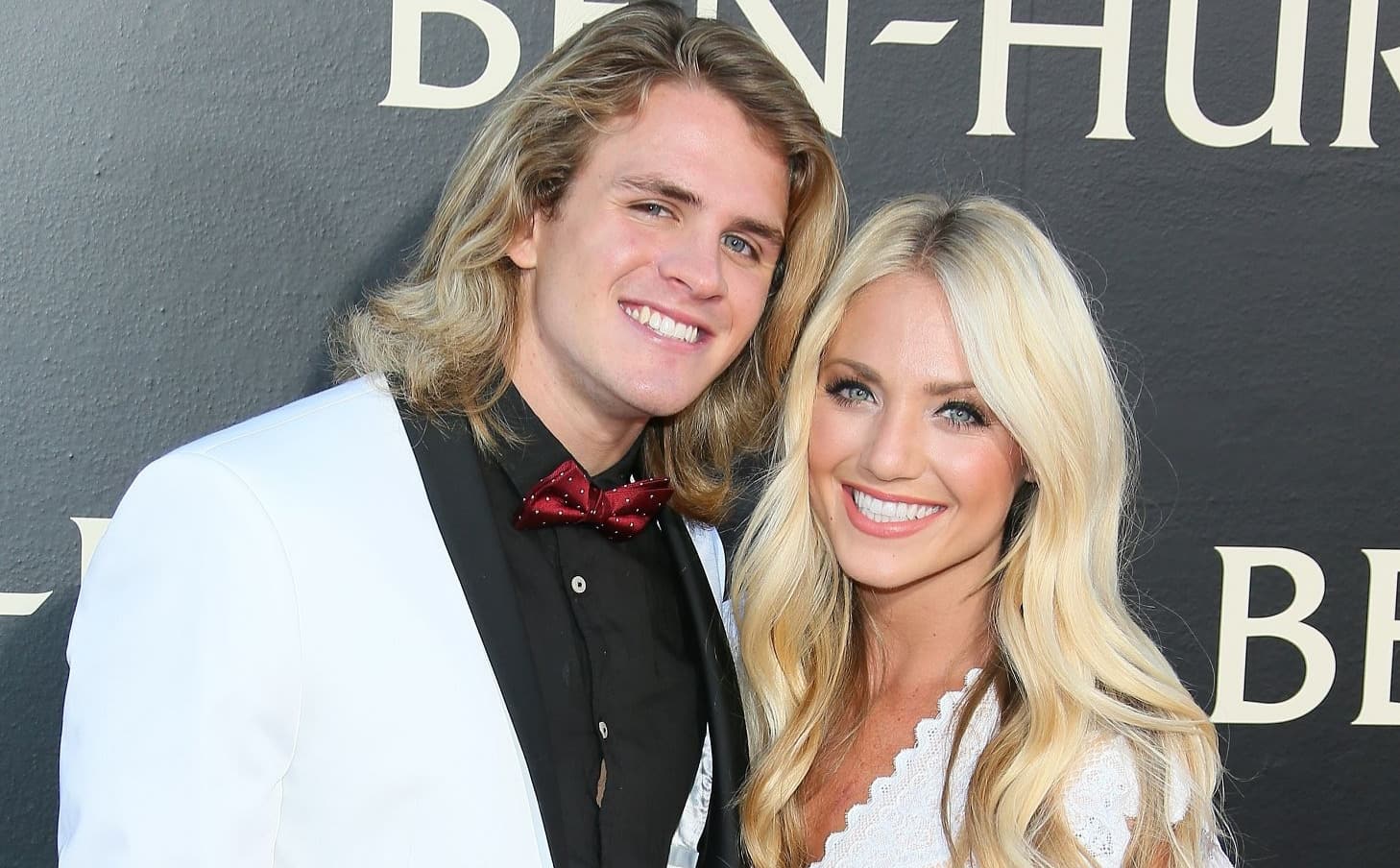 He met his wife via the Musical.ly app
Initially, Cole messaged Savannah on Musical.ly to ask for a favor. He wasn't romantically interested in her at the time, and they didn't communicate much after that initial message. However, as fate would have it, they bumped into each other in Los Angeles, and they started dating.
All of that happened in 2016, and in January 2017, Cole proposed. Savannah said yes, and six months later, the couple got married. To add a special feel to an already magical occasion, Cole wrote vows for Savannah and her daughter, Everleigh.
Savannah was in a relationship with Tommy Smith before dating Cole, and he is Everleigh's biological dad. Savannah admitted that her relationship with Tommy was toxic, but she persisted with the relationship because of her daughter.
However, it got to a point where Savannah was too unhappy, and she had to end the relationship. Cole loves Everleigh like his own daughter, but he still thinks it is important for her to have a good relationship with Tommy. Cole and Savannah revealed;
"We always want him in her life. He loves her to death, he's a great dad to her, he loves her… He's doing a great job just maintaining that friendship."
He authored the book Our Surprising Love Story alongside Savannah Soutas
Cole and Savannah reveal the intimate details about their lives in their 2018 book, Our Surprising Love Story. In the book, Cole and Savannah talk about their pitfalls and their triumphs. The book contains in-depth revelations about family, relationships, and religion.
Everleigh is already a huge internet star
Everleigh is quite young, but she already looks like a natural in front of the camera. She has a YouTube channel alongside her friend Ava. The channel is titled ForEverAndForAva, and it currently has 1.7 million followers.
The girls also have an Instagram account with 1.2 million followers. They also feature on the Instagram page, @TheWildThreads, where they promote new and gently used clothes for girls aged between 2 to 10 years. Everleigh and Ava are very young and already quite successful. They have been featured on US Weekly, Elle, Vogue, and BuzzFeed.
It is unclear whether Everleigh's younger sister Posie Rayne will share Everleigh's interests, but she already has 1.5 million followers on Instagram. Everleigh and Posie will soon have another sibling added to the family. On 7th December 2019, Savannah and Everleigh announced in a video posted on the family channel that Savannah is pregnant.
Cole once asked Selena Gomez to be his Prom date
Cole has always been honest about his crush on Selena Gomez. At one point in 2014, Cole sent Selena a prom date invitation via Twitter. Selena didn't reply to the initial tweet, and Cole decided to send her another tweet.
The second tweet was ignored, but Cole didn't give up. He posted a video on YouTube, which featured him miming several Selena Gomez songs. The video was a success, and many people offered their support by sharing the video.
Cole's fans also pressured Selena on Instagram, begging her to accept Cole's invitation. Selena finally reached out to Cole, but the answer was no. She had a representative tell Cole that she was too busy to attend prom with him.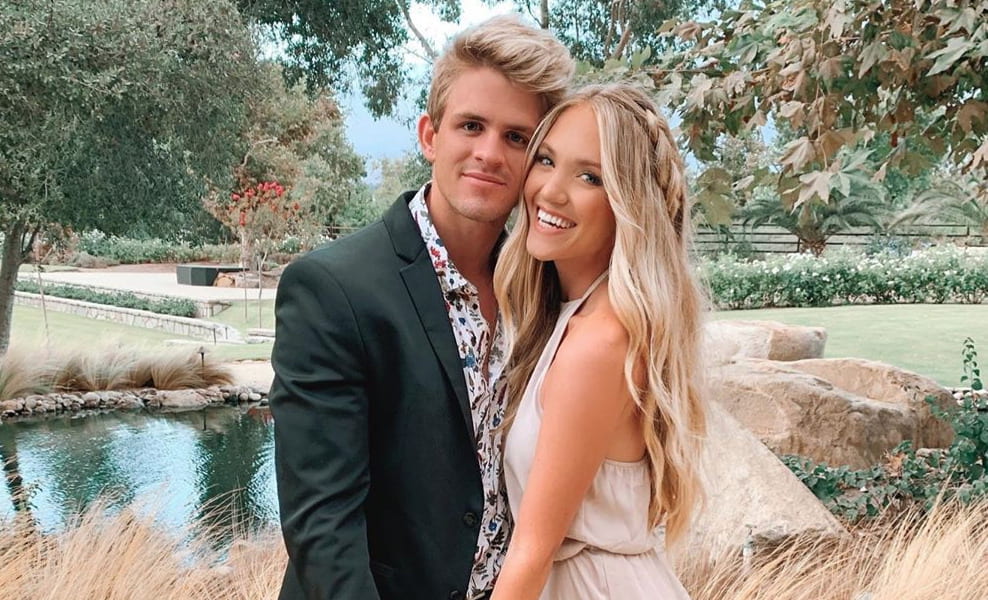 He has been in the middle of many internet controversies
Cole has been involved in his fair share of internet controversies. He has managed to weather most of them, but questions remain about his daughter's social media presence.
A section of fans continues to accuse Cole and Savannah of exploiting Everleigh for views and likes. Everleigh is the channel's biggest star, and the videos she is featured in have the highest views. The criticism started when Cole used Everleigh as clickbait while sharing a video of his wedding.
He then went on to post an April Fools video of a prank that made Everleigh cry. In the video, Cole and Savannah told Everleigh that they were giving away their puppy. The video caused outrage among fans, and some of them unsubscribed from the channel.
It even got to a point where YouTube disabled comments on the family's channel to protect Everleigh from online predators. Another instance when Cole courted controversy was when he shared a video stating that his house was under threat from the California wildfires of 2018. Cole and Savannah stated that they had to leave their house because of the fires.
However, it later turned out to be false after neighbors reported that no evacuations were ordered in the area.