Chloe Grace Moretz
Biography
Statistics
Age:

26 years old

Date of Birth:

February 10, 1997

Birth Place:

Atlanta, Georgia

Horoscope:

Aquarius

Full Name:

Chloë Grace Moretz

Occupation:

Actress, Model

Height:

5ft 4 (162.6 cm)

Nationality:

American

Ethnicity:

White (German & English)
About Chloe Grace Moretz
Chloe Grace Moretz is an American actress who burst onto the limelight after playing the role of Hit-Girl in the 2010 film Kick-Ass. Before that, she'd appeared in The Amityville Horror, Desperate Housewives, The Poker House, and Dirty Sexy Money. After her breakthrough, she reprised her role in Kick-Ass, starred in Martin Scorsese's 2011 film Hugo, and appeared in the critically-acclaimed 2014 drama, Cloud of Sils Maria.
Grace pulled out of several films in 2016 after stating that she'd reassessed and become picky about the roles she wanted to play. Since then, she has appeared in Red Shoes and the Seven Dwarfs and The Addams Family. This piece will look at Grace's relationships. We can confirm that Grace is currently single.
She ended her relationship with Brooklyn Beckham in April 2018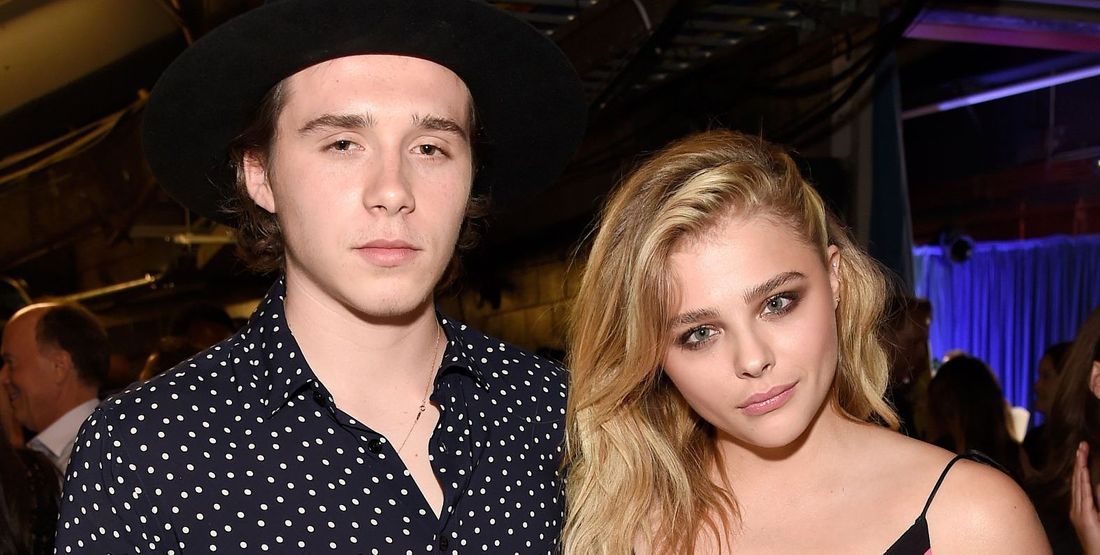 Grace and David Beckham's son met at the Paris Fashion week in 2014, and they started dating shortly after. Although people spotted the couple hanging out a lot, Chloe declined to confirm the relationship in interviews. She stated the following about her relationship with Beckham in an interview with Teen Vogue:
"What I find really interesting about Brooklyn [Beckham] – and what I really love about that kid – is that he is passionate about what he wants, which is to be a pro soccer star. He's very serious about it. And I enjoy someone who is on my level with the seriousness kind of thing."
Chloe continued to praise Beckham in interviews, but she always fell short of confirming the relationship. In October 2015, it was rumored that she'd broken up with Brooklyn after he was spotted cuddling with Sonia Ben Ammar. However, in January 2016, they were back together, and Chloe was more open about the relationship. She stated in a May 2016 interview with The Talk:
"We've been like on an off together for a couple of years now and we just kinda made it official. We were always like running from the paparazzi… It's affecting our relationship though. We weren't able to go to the restaurants… And we were like you know what? If we are more upfront about it and we breakdown the iron curtain and we just let them take our photo, they are not gonna care."
Beckham and Chloe ended their on and off relationship for good in April 2018. The couple appeared to trade blows on social media after the breakup, and as a result, it featured a lot in the news. Chloe told Stellar Magazine:
"I went through a hard year and I'm not going to hide that. I had to deal with this new level of fame while I was growing up, I was getting out of a relationship and all of it was very public. I wanted to hide."
She has been linked to celebrities such as Alex Roe, Cameron Fuller, Dylan O'Brien, and Neymar
Before Beckham came into the picture, Chloe and Cameron Fuller were rumored to be in a relationship. They were long-time friends, and in 2013, the couple appeared to have been on a date in West Hollywood. Fuller even got down on one knee and proposed using a plastic ring. However, it's unclear whether Cameron and Chloe dated.
During one of her breaks with Beckham, Chloe and Alex Roe were rumored to be together. They appeared close during Chloe's birthday in 2017, but the rumors eventually fizzled out. Chloe and her long-time friend Dylan O'Brien were rumored to be dating after she ended her relationship with Brooklyn. Back in 2011, Dylan had confessed to having a crush on Moretz. However, it doesn't seem like the couple dated.
In mid-2014, Chloe admitted to having a crush on Neymar when she tweeted, 'Neymar's a cutie.' She then sent tongues wagging after she posted a Snapchat of herself and Neymar. It's unclear whether anything happened between the Brazilian star and Chloe.
She was linked with actress Kate Harrison after they were spotted kissing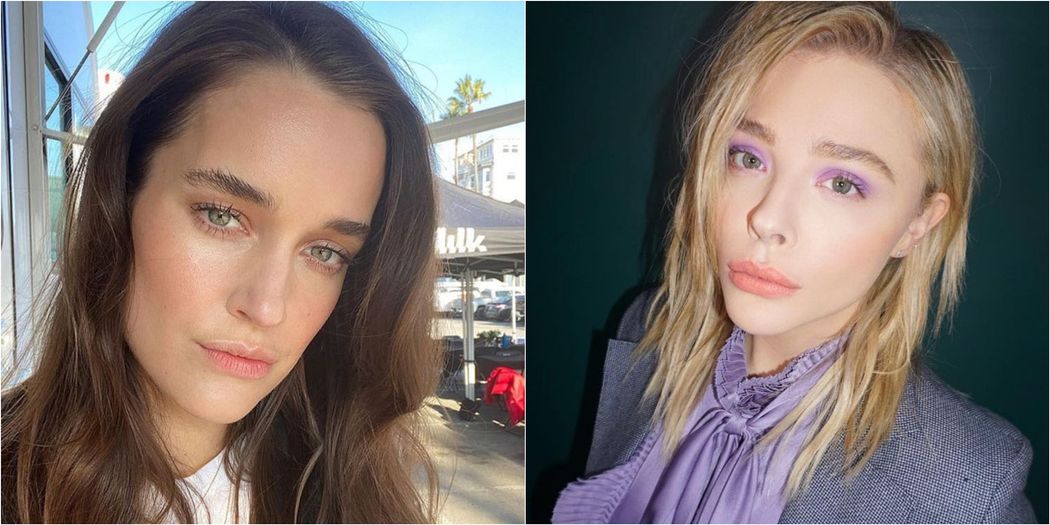 Grace and Kate were rumored to be dating after they were spotted kissing after a dinner date. A source speaking to The Mail stated that their makeup session lasted for half an hour. The actresses were also rumored to be living together in Los Angeles. Kate and Grace's relationship didn't come as a surprise to most fans since Grace is an outspoken LGBTQ activist.
Kate has two gay brothers, and she has regularly spoken about the need for the LGBTQ community to be proud of themselves. In a 2016 interview with HuffPost, she spoke against the notion that people have to 'come out.' She said:
"We put so many labels on so many things in our society, and my big issue is not just the fact that people are against LGBT- it's the fact that we have to come out and say who we are interested in. There should never even be a question. It doesn't matter. It's not an issue. Why are we even living in a society where we have to answer those questions? That's a question that shouldn't be asked."