Statistics
Age:

20 years old

Date of Birth:

August 14, 1999

Birth Place:

Ellicott City, Maryland

Horoscope:

Leo

Full Name:

Bryce Hall

Occupation:

Tik Tok Star, Instagram Star, YouTube Star

Height:

5 ft 11 in

Nationality:

American

Ethnicity:

White

Marital Status:

In a relationship (Elle Danjean)
About Bryce Hall
Bryce Hall initially rose to fame from his lip-synced videos on the musical.ly platform (now Tik Tok). He is also quite active on other social media platforms including YouTube and Instagram.
Bryce is popular with his fans because of the way he interacts with them. Besides sharing advice with them, he also does involve them in his daily decisions. For instance, he once took to Twitter to ask his fans if he should change his hairstyle. It is such interaction that keeps him close to his fans and draws new ones to him.
On his YouTube channel, he shares challenge videos, Vlogs, Pranks, and QnA videos. Furthermore, Bryce has collaborated with other internet celebrities such as Whynot_Joey and Loreen Beech on musical.ly –which has further helped in spreading his popularity.
Read on to know more interesting facts about him including his bio, ethnicity, net worth, scandals and much more.
Bryce Hall's Bio
Bryce was born on 14th August 1999, in Ellicott City, Maryland, in the United States –which makes his nationality American. As of his ethnic background, he is white.
Bryce has not disclosed much about his early life. Further details about his family including his siblings and parents' names and occupations are still inaccessible. There's no information about his education either. However, some sources have revealed that he has been raised by his mom and that his biological dad was not around while he was growing up.
His current place of residence is in Las Vegas, Nevada, in the United States.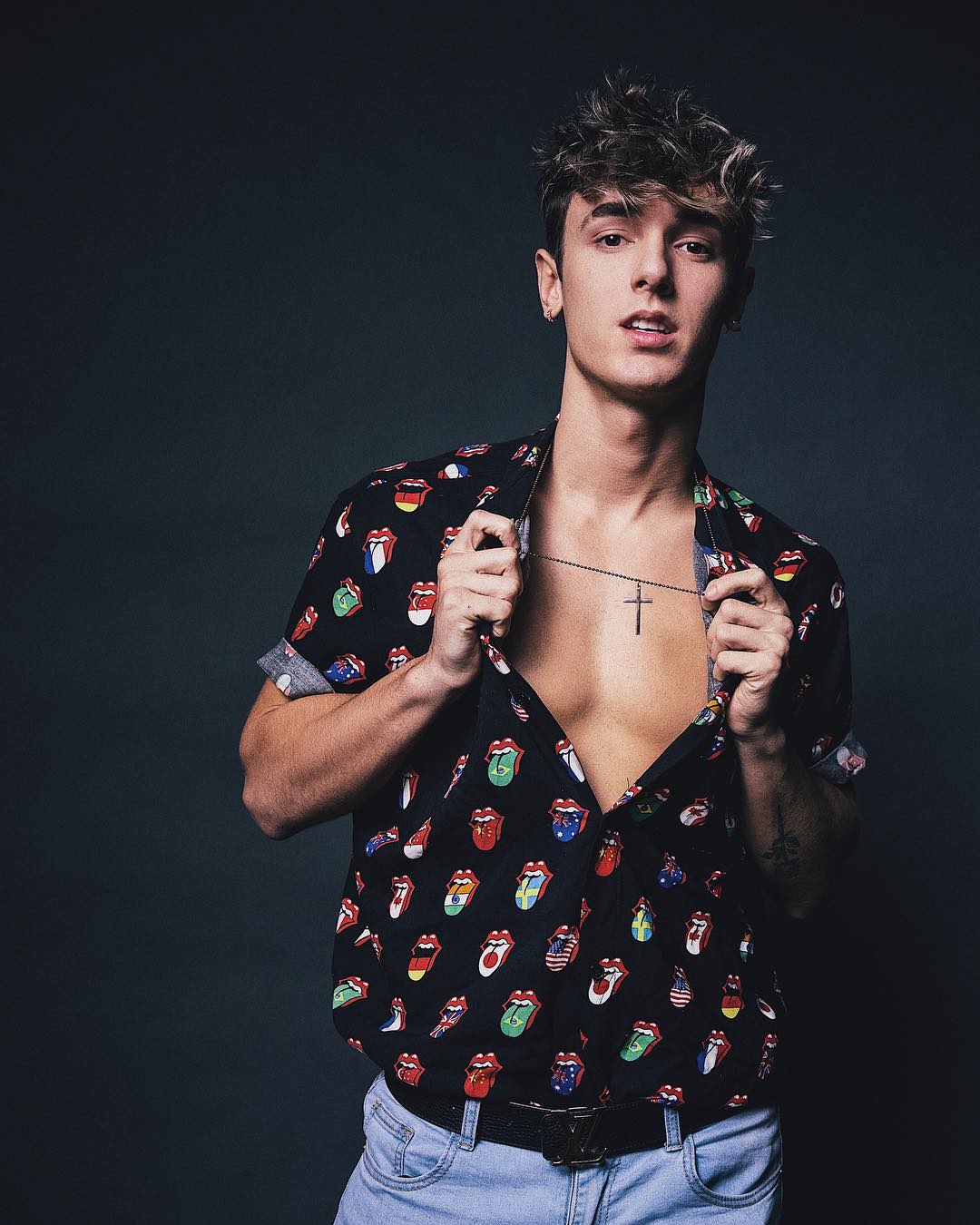 Bryce Hall's rise to stardom
Bryce began his social media journey in 2014 when he was aged 15. He started off by sharing photos of himself and sometimes with friends on Instagram. He attracted more attention when he started sharing lip-synced songs on the musical.ly platform.
On musical.ly (now Tik Tok), Bryce was able to attract a lot of attention when he started collaborating with other internet sensations such as Loreen Beech and Whynot_Joey.
Before vines was shut down in 2017, he had also collaborated with Kyle Stewart on a vine video titled 'Friends.'
Within a short period of time, Bryce had earned himself a notable audience across the various social media platforms. Following this success, he launched his own YouTube channel where he would go on to entertain his fans. He shares challenge videos, Pranks, Vlogs, and Q&A sessions.
His online success earned him a spot on the Press Play Tour but was kicked out in August 2015. The exact reasons as to why he was kicked were never clear. However, there were rumors that inappropriate behavior was what got him kicked out. There were reports that revealed that his indecent behavior made girls uncomfortable during the tour.
Bryce made an effort to vent his anger through social media in an attempt to 'clarify' what had really happened. His fans, however, persuaded him to drop him matter since it would only make the situation worse.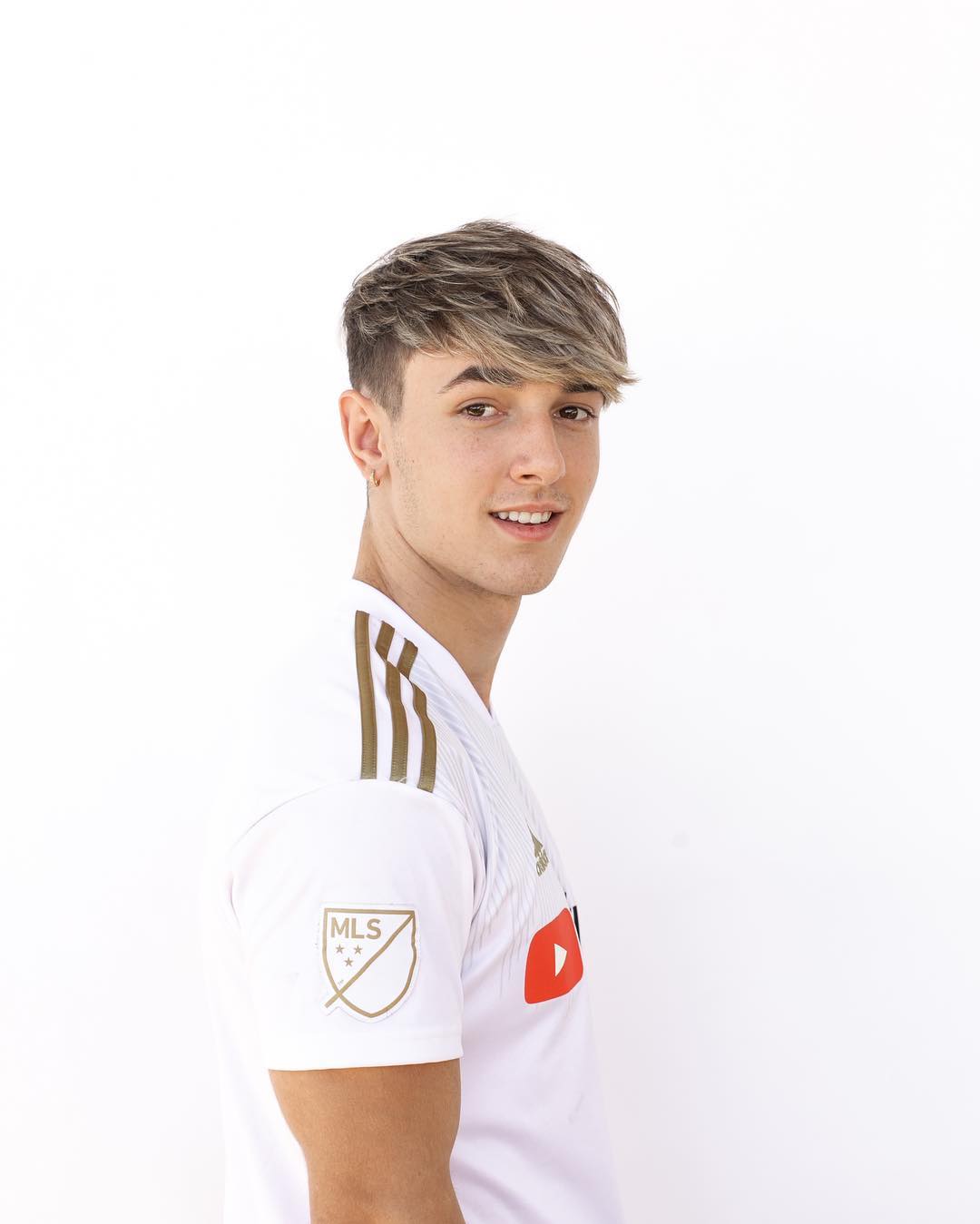 Bryce Hall's Dating Life –who is his new girlfriend?
Over the past months, there have been many speculations and rumors about Bryce Hall being gay. This was after he was reported to be very close to a fellow Instagram star named Mikey Barone.
Bryce Hall, however, has a straight sexual orientation and has not been involved in any gay affairs. He just happens to have many male buddies –who he often features in his YouTube videos.
Recently in January 2019, Bryce Hall uploaded a video 'I Asked Her To be My Girlfriend!!! (SHE SAID YES)' where he introduced his new girlfriend to his fans. His new girlfriend is none other but Elle Danjean, a dancer and Instagram star.
Bryce shared the happy moments in which Elle Danjean accepted his 'girlfriend proposal.' According to the video, the event was followed by a house party to mark the memorable day.
He also makes sure to clarify to his mom and fans that he is not gay in a statement which he said, 'Well am glad she said yes. I have a girlfriend now and mom am not gay…'
Well, that brings to an end all the speculations that had been circulating about him being gay. As to whether they are a perfect match, it is still a little bit too early to tell. Only time will tell –but we sure do wish them all the best.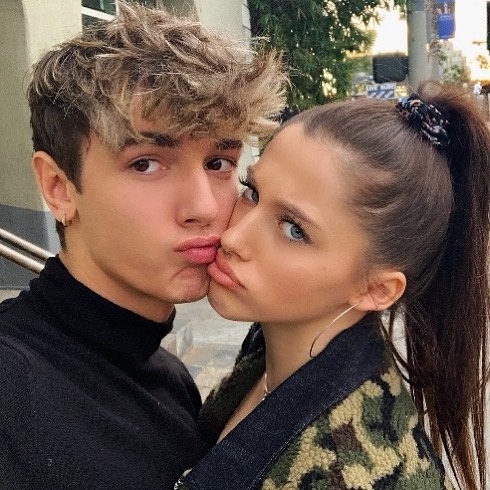 Trivia facts about Bryce Hall
Bryce loves pets and has a pet dog named Cici.
He launched his own merchandise online store. Among the products he moves are his branded T-Shirts titled 'BRYCE HALL and CHILLE'.
Elle Danjean is Bryce's first known girlfriend –which explains why he was sometimes accused to be gay.
He is close friends with Jacob Sartorius, a musician and internet sensation, and is sometimes seen featuring him in his videos.
Bryce Hall has a collective fan-base of more than 4 million total fans –spread out across the various social media platforms.
Bryce Hall's Net Worth
Now turning twenty, Bryce is in the transition stage to being among the best earning YouTube young stars. As his subscriber list continue to increase, and so does his earnings on YouTube.
With his current subscriber list, Bryce is estimated to be earning $528-$8.4K a month and $6.3-$101.4k annually.
Not forgetting that he has a massive following on his Instagram profile which means that he can generate income from product endorsements. That combined with his other offline entrepreneurial activities leaves him with a hefty net worth of at least $250,000.
However, the exact figures will be available once he reveals his official net worth.
Also Read: Danielle Cohn – Bio, Family, Height, Net Worth, Facts