Statistics
Age:

21 years old

Date of Birth:

August 14, 1999

Birth Place:

Ellicott City, Maryland

Horoscope:

Leo

Full Name:

Bryce Hall

Occupation:

Tik Tok Star, Instagram Star, YouTube Star

Height:

5 ft 11 in

Nationality:

American

Ethnicity:

White
About Bryce Hall
Bryce Hall is a social media star and content creator from the USA. Like many other social media stars these days, Bryce's fame has mostly come through the videos he posts on the TikTok app. However, Bryce does so much more than dancing and lip syncing on TikTok.
He also makes hilarious videos on YouTube and Instagram. His channel is the place to be if you are looking for a good laugh. This piece will look at Bryce's social media journey, the truths and rumors about his relationships, and the controversies he's had to deal with.
He rose to social media prominence on Vine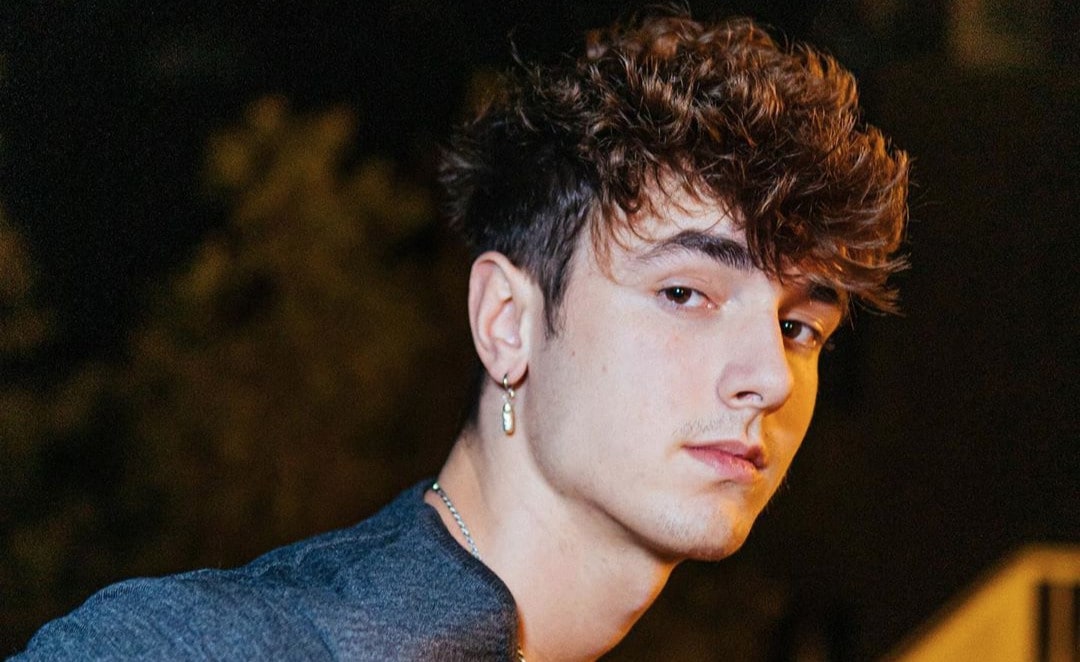 Hall was born on 14th August 1999, in Ellicott City, Maryland. Information about his family is scarce, but it is reported that he was raised by a single mom. Bryce's social media career started when he opened a Vine account. Hall quickly gained a massive following on Vine, and after the service went offline, he created an account on YouTube.
His YouTube following grew steadily, and in 2019, he blew up on TikTok. Bryce currently has 9.5 million followers on TikTok. However, his prominence on TikTok slowed his progression on YouTube. Bryce now posts less on YouTube, but he still commands a following of 2.04 million subscribers.
However, according to his TikTok bio, Bryce plans to re-establish himself on YouTube. The bio reads; "this kid MUST be stopped im hopping back to youtube ik…"
He cleared up gay rumors when he asked Elle Danjean to be his girlfriend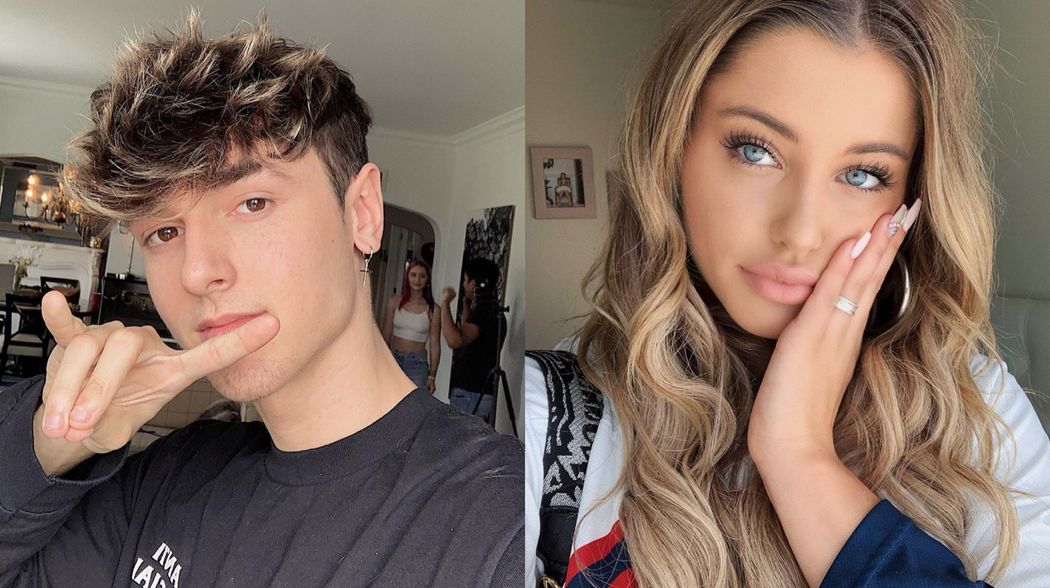 For a long time, Bryce was suspected to be gay because he rarely gave updates about his personal life. Hall put the gay rumors to bed when he posted a video titled I Asked Her To Be My Girlfriend. In the video, Bryce asked Instagram star Elle Danjean, to be his girlfriend.
Bryce and his friends helped created the perfect romantic setting for the big occasion. Elle said yes, and from the video, you could see that Bryce was very happy. He said;
"I have a girlfriend! I'm glad she said yes, I have a girlfriend now. Mom I am not gay."
He claims to be single but he is quite close to dancer Addison Rae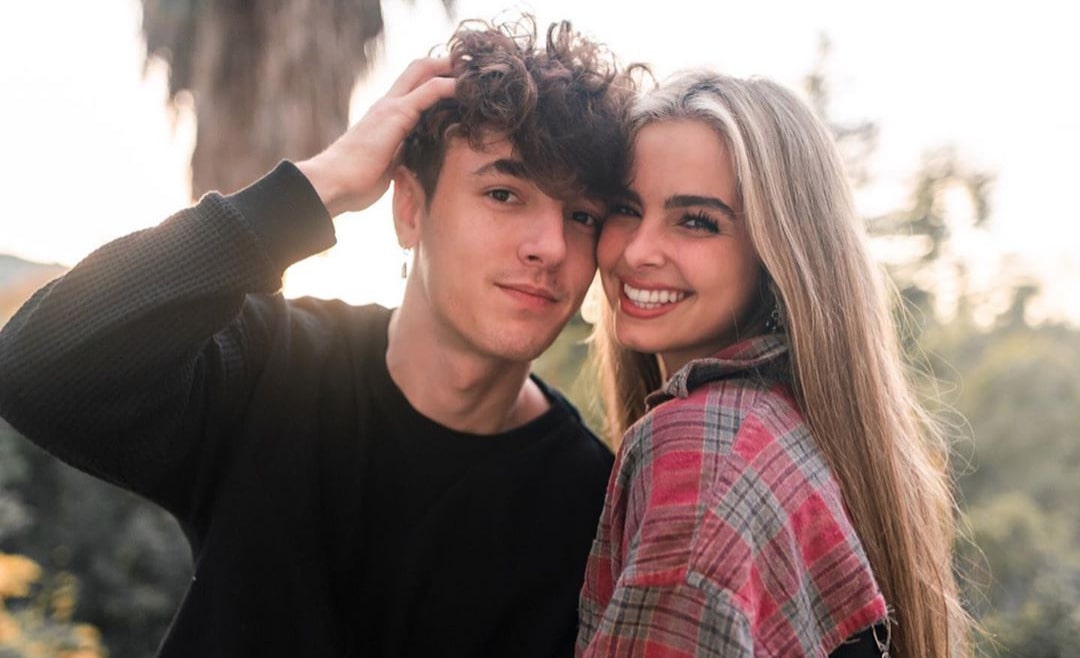 Six months after asking Elle to be his girlfriend, Bryce announced that he and Elle had broken up. In a video titled We Actually Broke Up, Bryce stated that he and Elle broke up on mutual terms. Rumors of a breakup between the couple started when Bryce and Elle unfollowed each other on social media.
According to what Bryce said, jealousy played a role in the breakup. He said;
"It's kinda hard talking out loud… we unfollowed each other mainly because – I think we both have like a little bit of a jealousy issue – I mean, who doesn't. To be honest we just unfollowed each other for that reason. We still hang out and everything, but when other people come into the equation, it's just not too healthy… When you are not in a healthy relationship you shouldn't stay in it and try to force it to be something it's not…"
Bryce declared himself single on 2nd July 2019, and some fans suspect that he is now in a relationship with Addison Rae. Bryce and Addison are quite close, and they do post many videos together. However, Bryce clarified in a recent video that he and Rae are not together. He said;
"Sadly we are not dating, I haven't asked her the question. I have no balls… I am scared to get rejected."
Hopefully, Bryce will get the confidence to ask Rae to be his girlfriend.
He has been involved in several controversies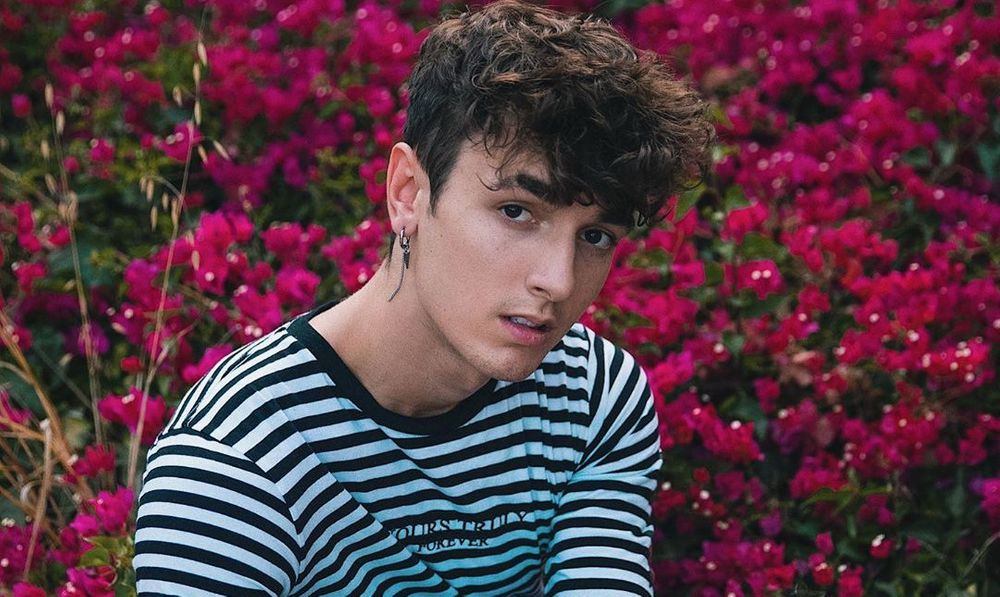 Bryce has been in the middle of several controversies during his time as a social media star. He and his friend Mikey Barone famously accused Bryce's then-manager Michael Weist of sexual harassment and hacking his Twitter account. Bryce wrote on Twitter;
"Managers who touch their clients in ways they don't wanna be touched hide the truth by hacking their Twitter accounts."
Michael sued the pair for defamation, and the matter was settled out of court. Part of the settlement included a public apology to Michael. The scandal was featured in a Hulu documentary titled Jawline.
In 2018, Bryce courted controversy again when he assaulted YouTube star named BadZach. According to Newsweek, Bryce pinned Zach into a bathtub and punched him several times. Bryce stated after the incident, "Humans make mistakes, If you don't make mistakes, you are not fucking human."
In a video titled Answering the Questions I've been Avoiding, Bryce stated that his biggest regrets in life are his controversies. He said;
"Biggest regret of my life, probably all the controversies I've ever been in and I was in a lot… I regret those, immensely."
Bryce stated that he had changed after he was arrested on drug-related charges in Texas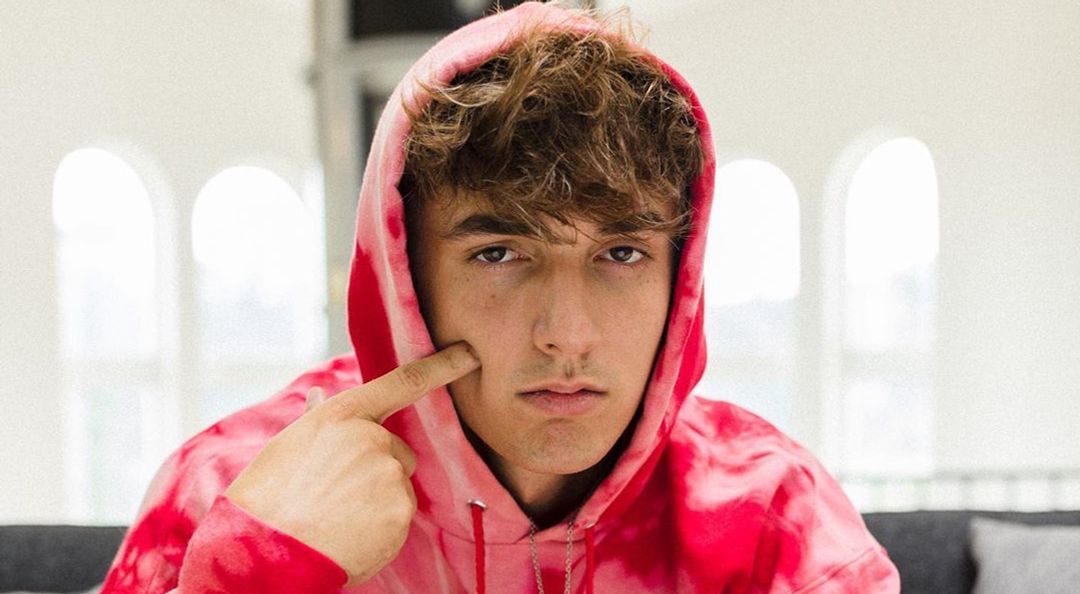 In May 2020, Bryce and fellow Sway House member Jaden Hossler hit the headlines after they were arrested in Texas on drug-related charges. They spent the night in Jail, and were released the next morning after making bail.
Hall opened up about the incident in a narrative posted on People. Bryce started by quoting a Bible verse on Ecclesiastes which states, "There is a time for everything, and a season for every activity under the sun."
He proceeded to write about his time in the jail and how it made him think about the people he'd let down. Bryce praised his single mom, and expressed regret that his failure to listen to her advice had landed him in prison. He also professed fear that he was turning into his abusive father, who spent a lot of time in jail.
Bryce apologized to his fans for failing to set a good example. He concluded by stating that he'd come out of the cell a changed man. Part of his apology read:
"As a huge step towards making real changes, I started on the path of getting sober. It's been transformative. While I will still drink occasionally, gone are the times of drinking heavily every day. After getting sober, my body and mind feel amazing. I'm more focused than ever before and am constantly working hard on my brand and have never been more excited to post amazing content for my fans on social media."
Bryce apologized after claiming that TikTok is 'Heterophobic'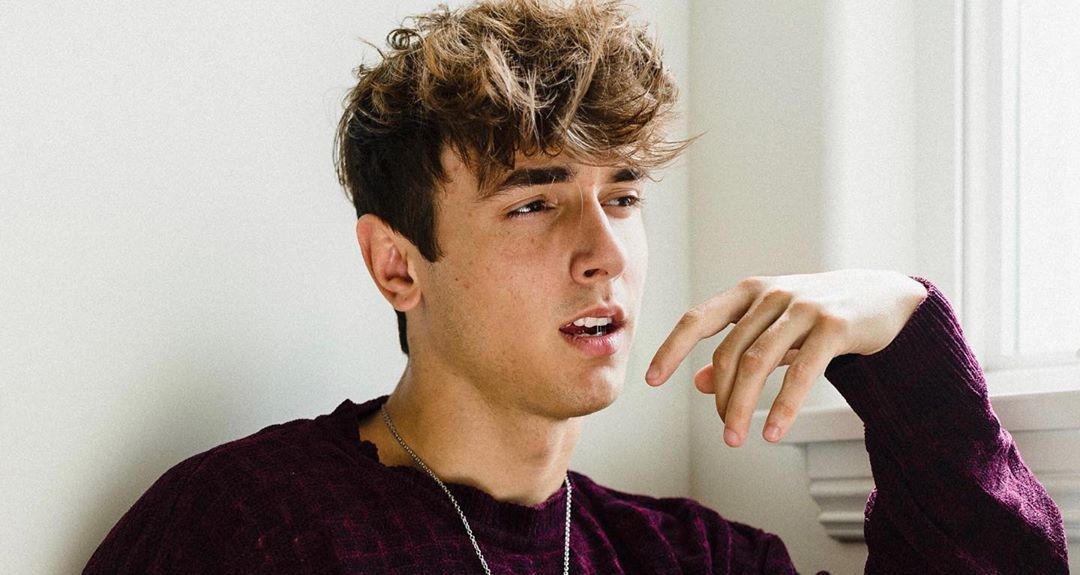 A few days after Bryce's commitment to change, he waded into another controversy when he stated that TikTok is 'heterophobic'. In a since-deleted tweet, Bryce wrote:
"What is 'straight' tiktok and why does everyone hate it hahahaha I'm confused… We are on the cusp of ending homophobia and now we are introducing heterophobia?"
Hall's tweet drew the ire of Twitter users who were offended by Bryce's ignorant tweet. Most fans stated that 'heterophobia' isn't real, and by coining the term, Bryce came out as came out as insensitive towards the LGBTQ+ community. Bryce tweeted out an apology which read:
"That tweet was insensitive and obviously I'm not cultured on it and I shouldn't have spoken. I am a dumb shit and I don't think twice before I speak and I'm sure all of you know this by now. Again, I'm super sorry for offending anyone and I promise it won't happen again."
On 20th June 2020, Bryce warned his Twitter followers that if he got bored he would stir up controversy. He delivered on his promise when he posted that distasteful 'heterophobic' tweet. Bryce tweeted:
"I'm being unproblematic for at least another week then I'm probs gonna get bored again w all the drama going on so I'll decide to spice it up again."