Brandi Passante
Biography
Statistics
Age:

43 years old

Date of Birth:

May 16, 1980

Birth Place:

Harris County, Texas, USA

Horoscope:

Taurus

Full Name:

Brandi Leigh Passante

Occupation:

TV personality

Height:

5 feet 8 inches

Nationality:

American

Ethnicity:

White

Marital Status:

Married (Jarrod Schulz)

Children:

Two (Camren Schulz, Payton Schulz)
About Brandi Passante
Modest, hot, gorgeous, and business minded are the terms used to describe her. Meet Brandi Passante an American TV personality best known for appearing alongside her husband, Jarrod Schulz, on Storage Wars and on her own show called 'Brandi & Jarrod: Married to the Job.
Brandi is also a businesswoman and runs her businesses along her husband. She is described as the logical person who likes to keep things stable and doesn't go for hasty business decisions.
Brandi's rise to fame started when she participated in the reality show "Storage Wars" alongside her husband with the hope of buying some storage units for their "Now and Then" Thrifts Store in Orange, California.
During the show, the two proved to be very perceptive bidders and emerged among the stars in the show. The fame gained from the reality show gave them a boost and they were able to open another shop in addition to the one they ran.
Their appearance on Storage Wars also led to the emergence of the reality show Brandi & Jarrod: Married to the Job which focuses exclusively on them.
Brandi Passante's early life and education
Brandi Passante was born on 16th May 1980 in Harris County, Texas as Brandi Leigh Passante. Not much is known about her parents or her childhood life, but she is believed to be of North-American descent.
Basically, when it comes to her private life, very little is known as she rarely speaks of it to the media or public.
Brandi's knack for business is always associated with her Texan roots. Her success is attributed with her levelheadedness and ability to repurpose items and storage auctions.
Brandi Passante's Career
Brandi's first job was in 1999 as a carpet cleaner. During this period, she met her husband, Jarrod Schulz, with whom she started her first business "Now and Then" store in Orange, California.
When growing up, Brandi Passante had no plans of going into reality TV. As a matter of fact, she always wanted to be a chef. However, with advice from Schulz's mother, she decided to take on the reality TV path, and it eventually paid off.
Passante's career as a reality TV personality began when she appeared on Storage Wars with an aim of buying some useful stuff for her store at economical rates.
The show's main purpose was to auction storage locker items whose rent had not been paid for at least three months.
When she first appeared, Passante proved to be a very tactful bidder and by the end of the show, she was among the stars. Brandi has appeared in the show since then.
Her appearance in the show also led to her opening up a second "Now and Then" store and an offer in a star reality TV show Brandi & Jarrod: Married to the Job focusing exclusively on her and her husband.
Brandi was also cast in a talk show called Rachel Ray in 2006.
Brandi Passante's Personal life
Brandi is a mother of two lovely children (Camren Schulz and Payton Schulz) and currently lives in California. Reportedly, she is a great mom who finds time for her children and while allowing them to lead a private life. During her free time, Passante spends quality time playing with her children and making goodies for them.
Brandi is also a great cook who inspires her family to practice healthy eating.
Ironically, one would expect that the smart and business-oriented Brandi Passante would be into Golf as it is the custom, but she has openly declared her dislike for the game.
Another interesting fact about Passante is that she never wears any lipstick. She says it would "look ridiculous" on her "chicken lips."
One of the greatest controversies about Passante is when it emerged that she was once a stripper, a fact that she has since denied.
Another interesting event in Passante's life was in 2011 when Hunter Tyler Moore, a Porn site creator released rumors that he had naked pictures of Brandi. Immediately Brandi released a message clarifying that the pictures were not of her. She also went ahead to sue Moore for $2.5 million in damages. The judge ruled in Passante's favor but only awarded her $750.
Besides her professional life, Passante is a fairly private person and is rarely seen posting or making comments about her personal life.
Is she dating anyone?
Brandi Passante is married to Jarrod Schulz with whom she has two children Camren Schulz and Payton Schulz.
Brandi met her husband in 1999 through a mutual friend while working for a carpet cleaning business and they have been together since then.
Apparently, the two didn't hit off at first and theirs was not love at first sight. Jarrod claims that it was Brandi who pursued him, a fact that she vehemently denies. Technically Jarrod was Brandi's boss and therefore was not expected to pursue her.
All in all, there is no doubt that the two adore each other and they are not only partners in marriage, but also in business.
It is rumored that Brandi has never dated anyone else, but she has a major crush on John Cusack.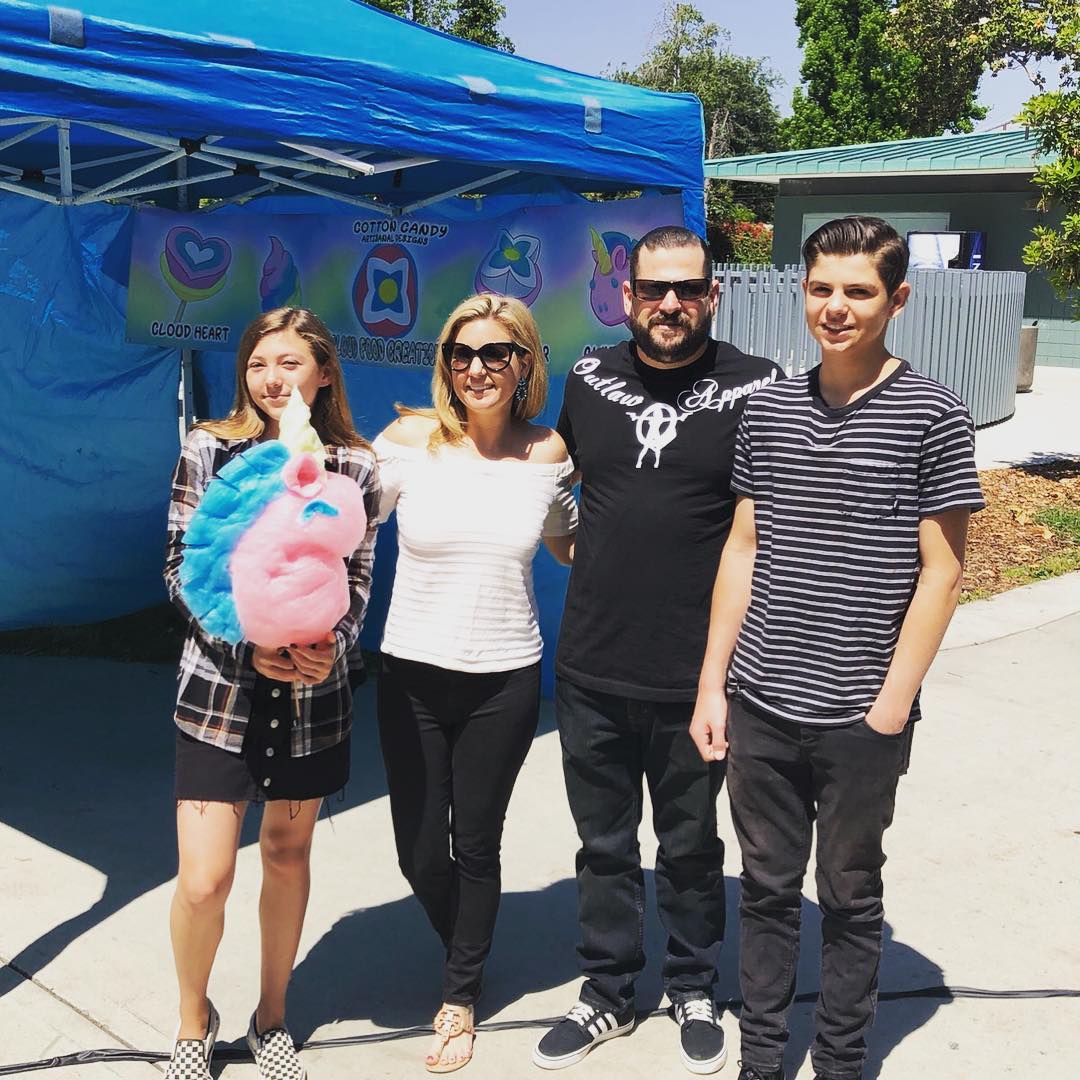 Height, weight, and Body measurements
Brandi is approximately 5 feet 8 inches tall and weighs about 78 kilograms. She has a body measurement of 41-27-39 inches and has light brown hair and her eye color is unknown.
Brandi Passante's Net worth
Brandi Passante's net worth is estimated at $2.5 million but her salary is unknown.
Most of her wealth has been acquired over the years for her appearance on reality TV shows and running her businesses.
Being a strategic businesswoman, Passante has been able to amass some of her wealth from acquiring storage units at a fair deal and selling them at a profit.
Also Read: Kay Adams – Bio, Height, Husband, Net Worth & Life