Statistics
Age:

17 years old

Date of Birth:

December 24, 2005

Birth Place:

California, USA

Horoscope:

Capricorn

Full Name:

Alabama Luella Barker

Occupation:

Singer, YouTube & Instagram Star, Model

Height:

5 ft 0in

Nationality:

American

Ethnicity:

White
About Alabama Barker
We often talk about how the popular internet personalities rose to fame, with some of them having to pave their way to stardom. But that's not always the case, and some celebrities are lucky enough to be born famous.
That was the perfect scenario for Alabama Luella Barker – best known as Alabama Barker.
She is an Instagram star & model, singer, and a reality star born on 24th December 2005, in California. Alabama is the daughter of the famous drummer, rock star, and musician Travis Barker and the former Miss USA Shanna Moakler.
She was born during the final season of the MTV reality show 'Meet the Barkers' and was introduced during the show's finale – thus her popularity.
Alabama Barker has two siblings; an older brother named Landon Barker, and an older stepsister Atiana Cecelia De La Hoya from her mother's previous relationship with boxer Oscar De La Hoya. 
Alabama Barker's Career
Alabama displayed a keen interest in music from an early age and if all goes well, she might end up choosing the music career just like her father.
She was less than a year old when she appeared in the final episode of MTV reality series Meet the Barkers. Alabama's appearance in the reality TV series was reportedly a great head start in her now debut career as a reality star and musician.
She maintains an active social media life and flaunts of a massive following of more than 290 K total followers on her Instagram page. Recently, Alabama created her own YouTube channel where she uploads makeup and Q&A videos.
As of her musical career, Alabama is one gifted lady in the field of music. She recently portrayed her skills as a pianist in the Blink 182 music video, She's Out of Her Mind.
She released a brand new music video cover of Blue Christmas song by Elvis Presley with the help of her brother, Landon who was doing the drums.
In October 2017, Alabama released her first single ever titled 'Our House' via her YouTube channel.
Alabama also enjoys modeling and is known to have worked with various brands including 'Famous Stars and Straps' and 'Covergirl' on her Instagram profile.
She is also one die-hard vegan and recently worked with her dad at PETA campaign to speak about their vegan ways and their love for animals.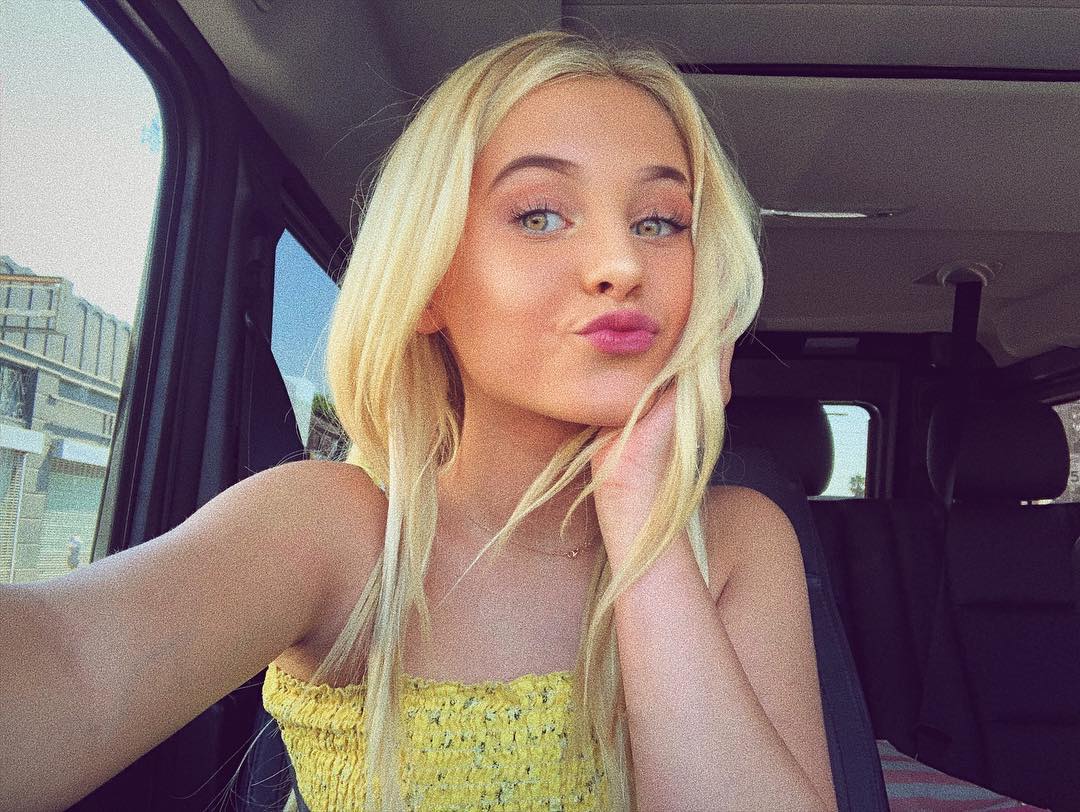 Alabama Barker's personal life; The Barker's Family
Even as Alabama Barker flaunts of her success, it would never have been possible without the help of her family. Unlike many other celebs, she did not have to struggle that much. As others might say, 'she was born famous.'
Being born to two reality superstars helped Alabama gain popularity instantaneously.
But you already probably knew this, possibly because you were an avid follower of the reality TV series 'meet the Barkers.' What they didn't tell you is that even though Alabama Barker enjoys support from both her parents, she is a victim of a toxic and a failed marriage.
Alabama's parents divorced when she was less than 2 years old – which might help in explaining as to why she always acts mature, despite her young age.
The on and off relationship between her parents, their differences and the mixture of love and hatred in their marriage has led to the couple being termed as 'Toxic'.
Alabama's parents wedded on 30th October 2004 – a year after having her brother, Landon. About a year later, Alabama was born but before long, the relationship began going sideways.
In 2008, Travis Barker (Alabama's dad) was on a plane with her friend when it crashed soon after take-off. He was lucky to survive together with her friend – while all the other four members died.
Travis escaped with second and third-degree burns and was in critical condition. When he eventually pulled through, he reconciled with Alabama Baker's mom, Moakler and even quit meat.
But the relationship only lasted for a short period of time since the couple started accusing each other of cheating. That was when they officially filed for a divorce.
But even with the divorce, the two would often spend time together with their children, and as Alabama Barker's explains – her dad is always there for her.
The family drama peaked in December 2014 when Alabama's mom called the police saying that Travis had threatened to 'put a bullet' in her head. When the police came, Alabama's dad gave a different story saying that she had threatened to have him beaten up.
Well, it led them to both of them getting arrested, but charges were dropped.
As of 2016, the couple was reported to be in an amicable place, and that they were successfully co-parenting their children.
Even though Alabama Barker might not have enjoyed the perfect family life, she is no doubt grateful that she was blessed with loving parents who care for her – despite their many differences.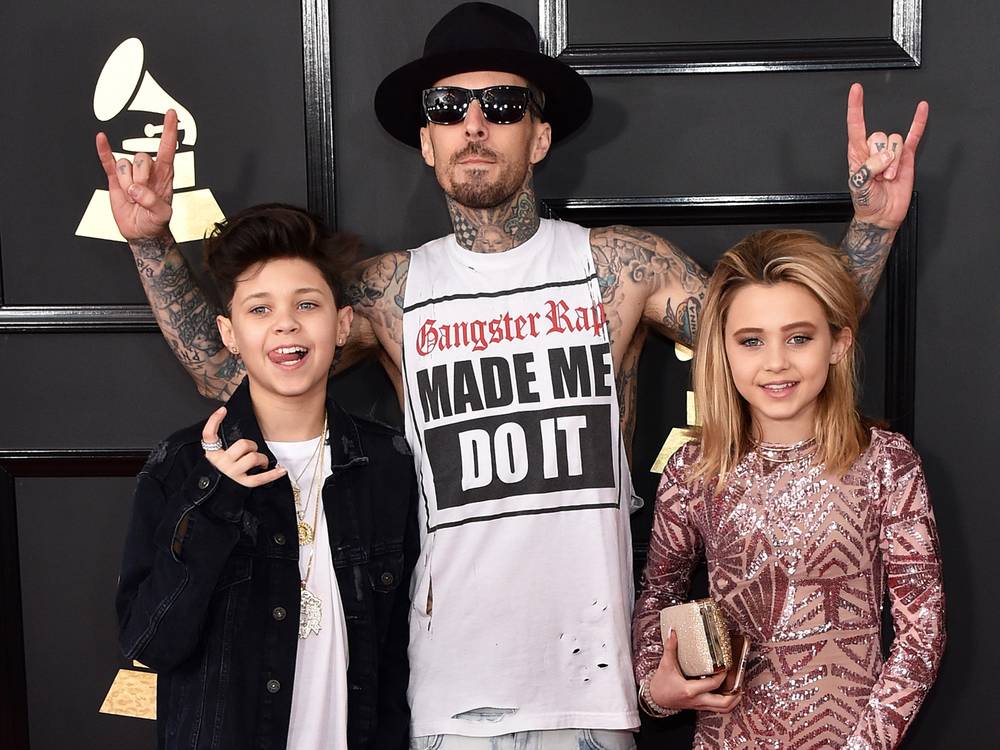 Alabama Barker was a victim of Cyber-bullying
Alabama Barker has been active on social media from an early age and has often been helped by her parents who would also monitor her posts.
She was soon able to attract a large following on both her YouTube and Instagram accounts. But as it turns out, Alabama had some haters – who included other celebrities as well.
On June 2016, she was harshly taunted by a fellow internet personality, named Rice Gum. The 19-year old personality reportedly uploaded a video criticizing Alabama Barker's looks, Grammar, vegan diet, and Instagram photos.
He added that Alabama doesn't act her age, poses suggestively, wears too much make-up, and follows a lifestyle not suited for a 10-year-old.
Alabama was soon followed by more critics from some of her fans.
Luckily, the Barker's family was there once more to support her through the particular awful experience. Her mother even decided to make a documentary traveling and talking to school principals against Cyberbullying.
That shows you how far Alabama Barker's parents will go to ensure that their kids get a normal life.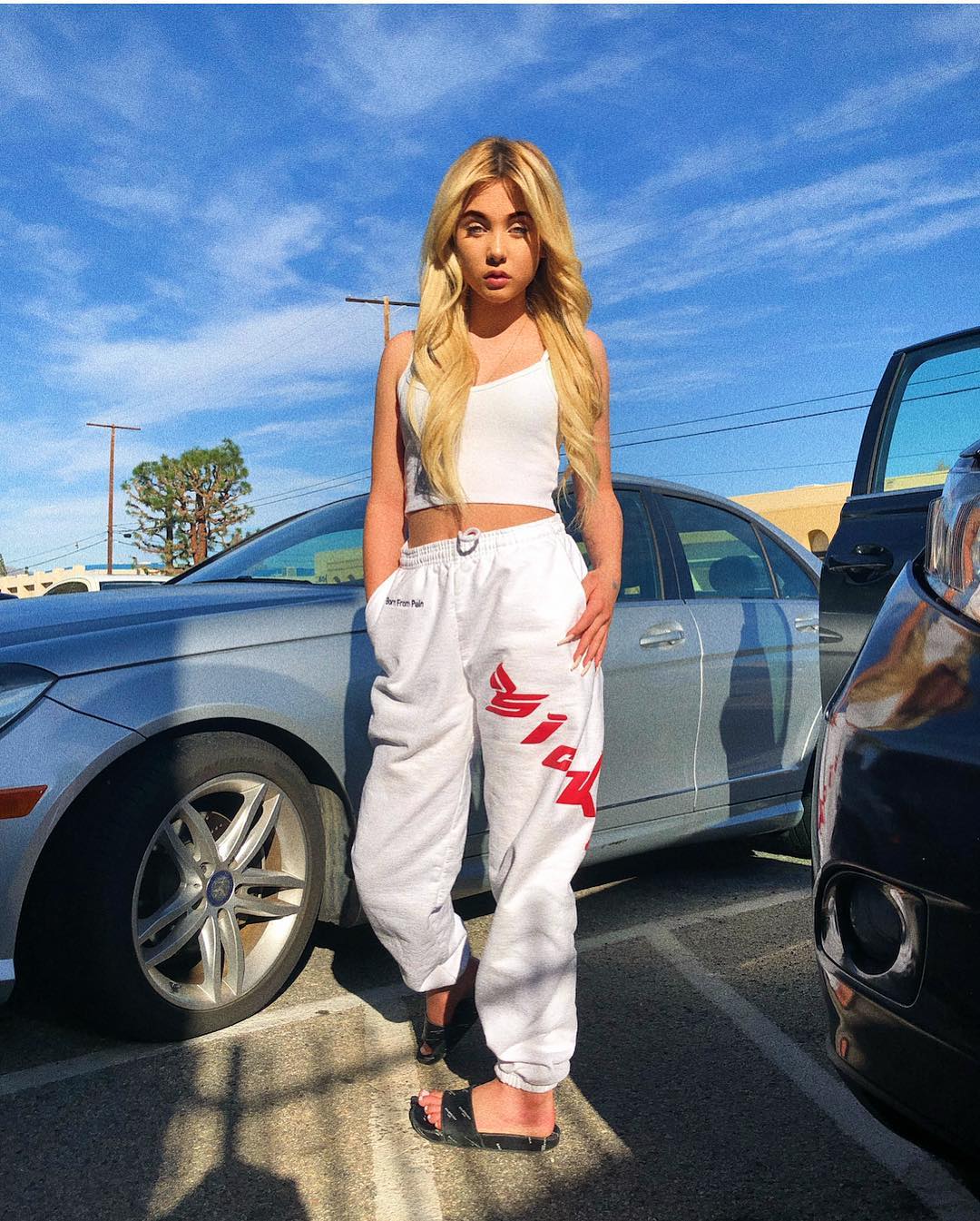 Alabama Barker's Net Worth
Alabama Barker, now aged 13 has already marked her territory as a reality and social media star. She was raised in a family of superstars – her dad is best known for the Rock band Blink 182 and has a whopping net worth of more than $40 million dollars.
Alabama's mom has a reported net worth of at least $15 million. Well, that explains Alabama Barker's lavish lifestyle. However, Alabama's net worth is still inaccessible since she is yet to avail it.
Also Read: Malu Trevejo – Bio, Facts, Who Is Her Current Boyfriend?, Her Rise To Stardom