Statistics
Age:

17 years old

Date of Birth:

October 15, 2002

Birth Place:

Havana, Cuba

Horoscope:

Libra

Full Name:

María Luisa Trevejo

Occupation:

Internet personality, Musician

Height:

5 feet 5 inches

Nationality:

American & Cuban

Ethnicity:

Latin
About Malu Trevejo
Malu Trevejo is a 16-year-old Cuban-American social media personality, singer-songwriter, and dancer based in Miami, United States.
She initially rose to fame through Instagram and musical.ly platforms. Despite her young age, Trevejo stands out as an energetic and charming young lady with a mature way of presenting herself.
On 22nd September 2017, she released her debut single titled 'Luna Llena' through the Universal Music Latin. The song topped #27 on the Billboard Hot Latin Songs chart and received over 33 million views within the first seven weeks of its release.
Not long after, Trevejo released another single titled 'En Mi Mente' which has also turned out a major success. She recently collaborated with upcoming pop singer HRVY to release the hit song 'Hasta Luego'.
Even at her young age, Malu Trevejo has won the hearts of many people and has become a constant source of inspiration to young people. Read on to know more details relating to her career, net worth, bio & early life, dating life and much more!
Malu Trevejo's Bio & Early Life
Her birth name was Maria Luisa Trevejo. She, however, sticks with Malu Trevejo – which she now prefers as her brand name.
She was born on 15th October 2002 in Havana, Cuba to a Spanish father and Cuban mother. Trevejo holds the Cuban and American Nationalities and belongs to the Latina Ethnic background.
Trevejo is very private about her personal and early life, therefore, very little is known about her early life, family, and education. Even being so, we were able to gather that shortly after her birth, Trevejo moved with her parents to Madrid where she stayed for 12 years.
They later relocated to Miami and currently resides in South Florida with her mom.
Even with all the gaps about her family life, it is clear Trevejo shares a close bond with her family members. For instance, she had featured her mom in one of her Instagram Live streams on March 2017.
There is no reliable information revealing her siblings either. However, Trevejo has been speculated to be having a sister – but is yet to confirm the details.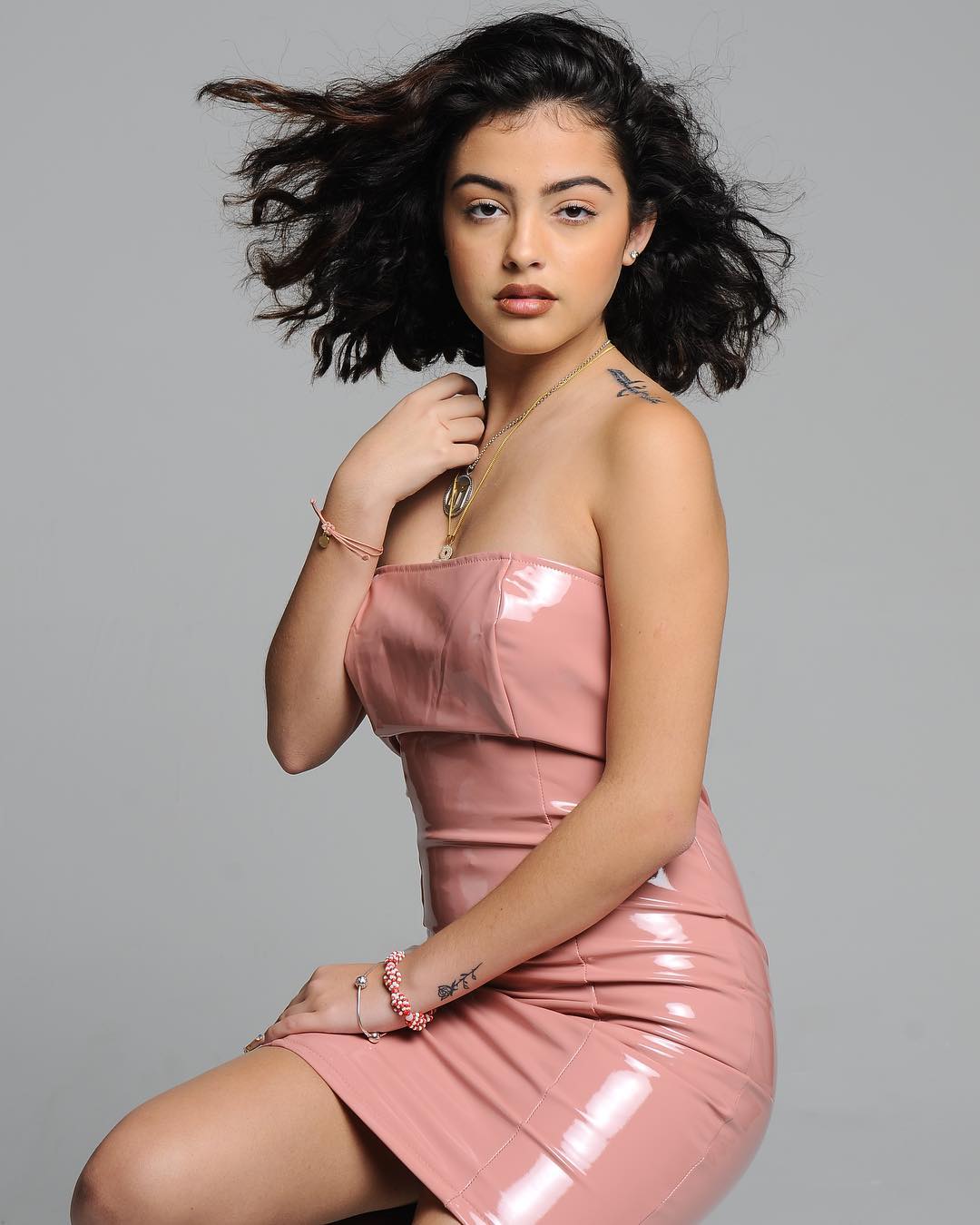 Malu Trevejo's Career – Her rise to stardom
Malu Trevejo first taste of popularity was through Instagram. She would upload photos and videos posing in various outfits showing the currents trends and fashion. That, combined, with her gorgeous looks worked in her favor, and within a very short period of time, Trevejo had amassed herself thousands of followers.
Soon after, she joined the musical.ly platform and started posting lip-syncing videos to her favorite songs. Trevejo's skills proved hard to miss, and she soon became a popular figure on the platform. Her musical.ly account handle which goes by the title malutrevejoo123.
Following her success on the previous Social media platforms, Trevejo tried YouTubing which also turned out to be a major success. In addition to her belly dancing videos, Trevejo shares makeup tutorials and advice with the fans on her YouTube channel.
Besides her social media career, Trevejo is also a very gifted Artist.
Her recent single, 'Luna Llena' produced by The Fliptones received over 33 million views within the first 7 weeks of release. In mid-2017, she signed a recording contract with In-Tu Linea – who are a division of the Universal Latin Entertainment label.
Her debut single, 'Luna Llena' topped #27 on the Billboard Hot Latin Songs chart. Soon after, she released another single 'En Mi Mente'.
As of 2018. Malu Trevejo was recognized as one of Pandora Radio's Latin's Artists to watch. She revealed of her upcoming album that would be Spanglish – including both English and Spanish language songs.
In April 2018, she collaborated with HRVY – an upcoming English pop-singer. Their song, 'Hasta Luego' has been a major success.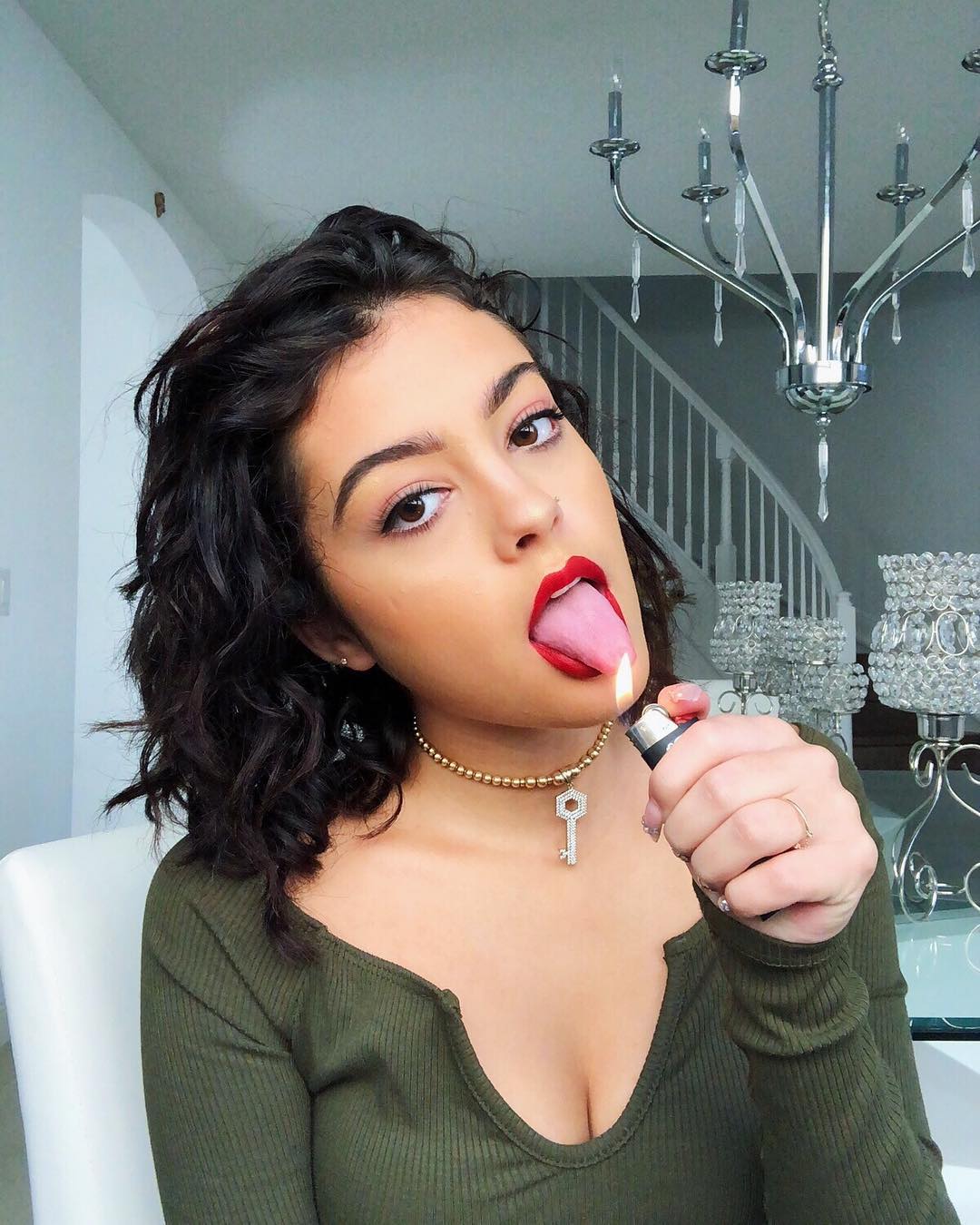 Malu Trevejo's Personal life – Who is her current Boyfriend?
Judging from her great looks, it doesn't come as a surprise that Trevejo's fans are always curious about her dating life. Even with the constant public demands, she has still managed to keep most details relating to her dating life away from the limelight.
However, it doesn't take a genius to sum up a thing or two – which has led to some speculations about her love life.
Malu Trevejo's first boyfriend was reported to be a Baton Rogue rapper, Never Broke Again (NBA) Youngboy. He goes by the official name – Kentrell DeSean Gaulden.
The two did not date long and they soon parted ways. Trevejo accused him of pressuring her to have intimate relations when she wasn't ready.
After some time, she posted videos alongside a mystery boy which led to rumors that he was her boyfriend. The alleged boyfriend's name was Reese, and they soon parted ways before any real relationship grew.
Well, one thing is for sure – Malu Trevejo is still too young to be in any serious relationship. Her fans will have to ride on speculations until she reveals her official boyfriend.
Height, weight, and Body measurements
Assessing by her bodily looks, Trevejo comes a complete beauty package. She flaunts of a slender body with the measurements of 32-24-32 inches.
She stands at an impressive height of 5 feet 5 inches and weighs approximately 45 kg. To sum up, Trevejo has natural black-curled hair and a matching set of dark eyes.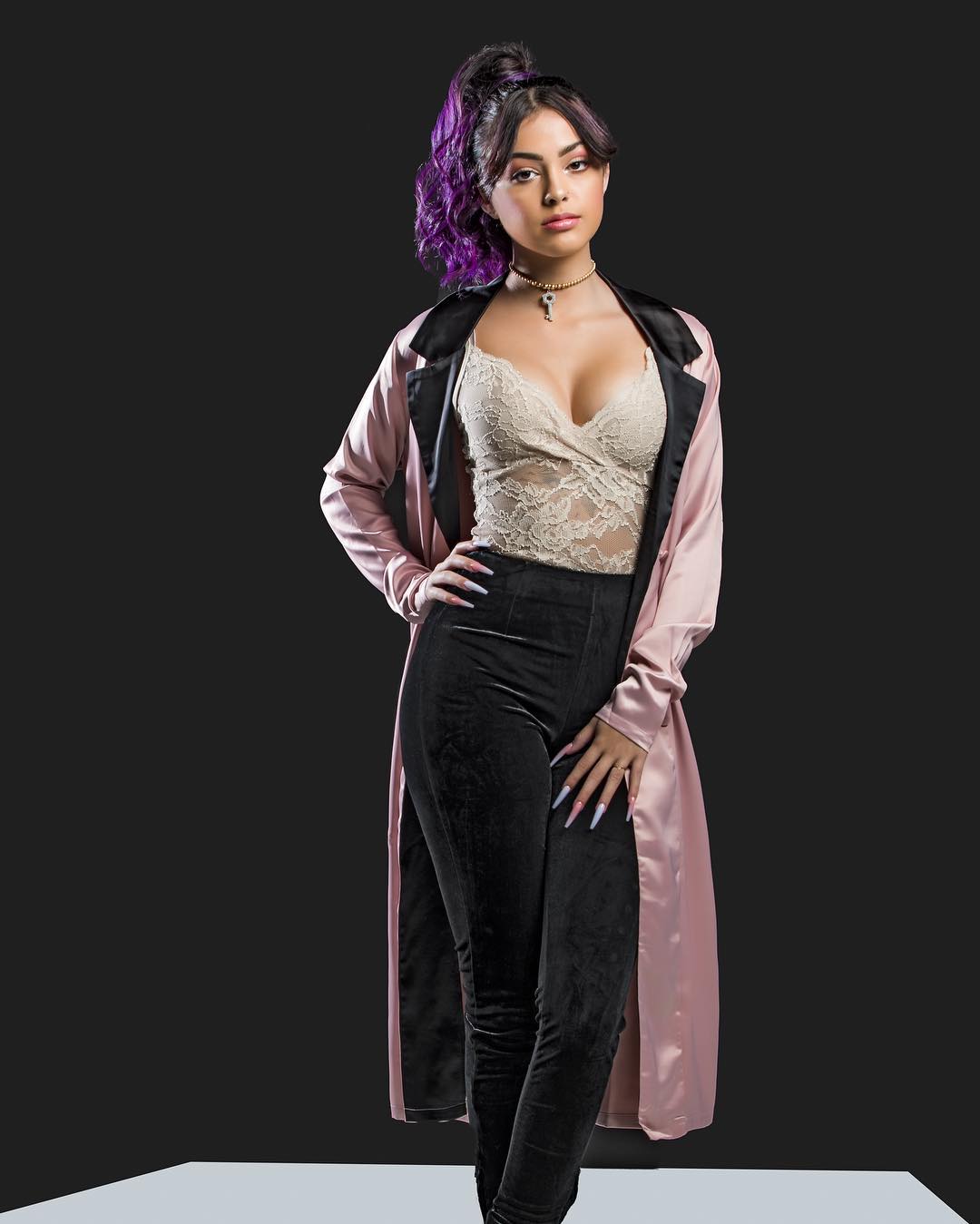 Malu Trevejo's Official net worth
Trevejo is an upcoming celebrity who despite her young age, has managed to set up herself a successful career as an artist and social media personality.
She now earns from her various online activities and her upcoming career as an Artist. Although she is yet to make it official, Trevejo has been estimated to have a net worth averaging to $1 million.
Also Read: Hailey Orona – Bio, Family, Who Is Her Boyfriend?, Ethnicity – Early & Personal Life