Paul Fronczak was born in April 1964 to Dora and Chester Fronczak at the Michael Reese Hospital in Chicago. The baby vanished after a woman posing as a nurse requested to take him to the nursery for testing. Not even the biggest manhunt in Chicago's history could help recover the child.
Two years later, a child resembling Paul was found abandoned in New Jersey. Dora and Chester flew to Jersey to claim their long-lost child. Five decades later, Paul Fronczak performed a DNA test revealing that he wasn't the lost Paul.
Paul was born Jack Rosenthal alongside his twin sister Jill on 27th October 1963. Paul's story features in CNN's 2020 documentary film The Lost Sons.
Paul continues to search for his sister but doesn't hold out much hope that she is alive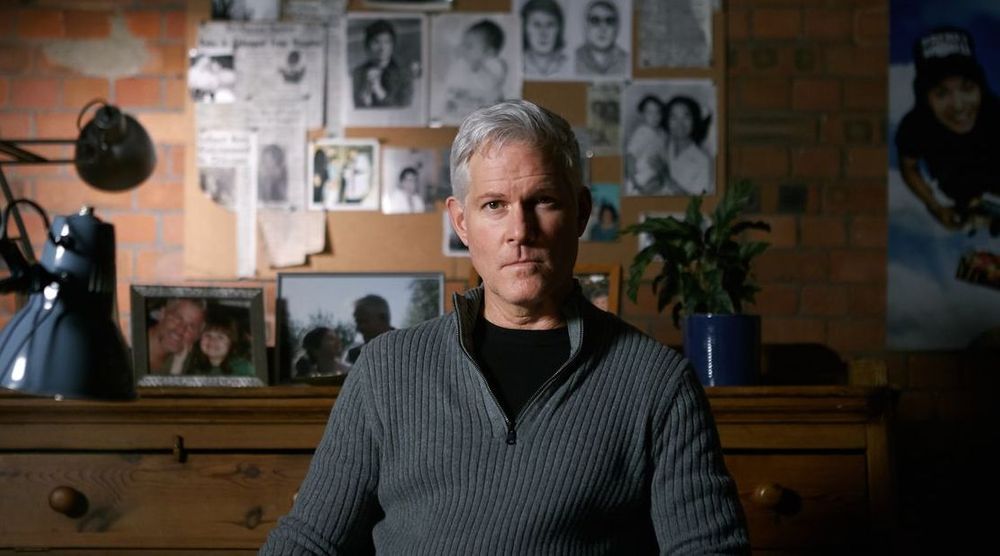 "I don't think you could hear that you have a twin, and not seek that person for the rest of your life," CeCe Moore, a genealogist who helped Paul trace his roots, told BBC.
Paul has searched previous residences, used ground-penetrating radar, and dug holes in search for any trace of her sister. One of his searches yielded a bone, but it turned out to be an animal remain rather than a human bone.
He told Mystery Wire that he shared an artist's version of what Jill might look like now, hoping that she's all grown up after possibly being abandoned by their parents. Jack and Jill didn't have ideal parents: Marie, a drunk, and Gilbert, a man mentally destroyed by the Korean War, neglected and mistreated Jack and Jill.
Members of the family who've talked to Jack stated that the children were always crying. Paul told Mystery Wire:
'Everything I've heard from other members of my family pretty much made it clear to me that me and my twin sister Jill were abused, neglected, and ultimately I was abandoned. And if she wasn't murdered by them, then she's still out there."
Paul learned that Marie and Gilbert explained the twin's absence by stating that another family member was looking after them. Fronczak feels that something terrible happened to his sister, and to cover it up, his parents abandoned him: It's easier to explain the disappearance of both twins rather than one.
Fronczak's other siblings have refused to establish contact with him, but he has formed bonds with other family members. Paul always loved music, but no one in his adoptive family did. He found a kindred spirit in his cousin Lenny Rocco, a doo-wop singer in the 50s. Paul told The ISHI Report:
"I don't have a relationship with my biological brother or sister. They simply don't want to deal with the consequences of their family's past. But I did meet a cousin named Lenny, who is a really great guy, and also a well-known doo-wop singer, and he and I jammed together, and it was the first time I got to know a blood relative who had music in his blood, like I do. It was a thrill.'
Paul fell out with his adoptive parents after he performed the DNA test that revealed the truth
Paul and his parents often clashed over his love for rock and insistence on keeping long hair. "I wish they'd never found you," Dora once said in the heat of the moment. "Even to this day just thinking about it, I feel it in my soul," Paul told BBC.
Fronczak frequently questioned why he didn't look like his parents or younger brother. He'd discovered newspaper clippings of his disappearance and discovery, and at times, he wondered whether he was the real Paul Fronczak.
During one visit by his parents to his Vegas home, Paul asked them to submit swabs for a DNA test. The parents accepted, but when they got to Chicago, they asked Paul not to submit the kit for testing. However, curiosity got the better of Paul.
"I kept those samples my desk drawer for a couple of weeks," Paul told BBC. "I wrestled with that every day because I love my parents, I wanted to respect their wishes, but sometimes you just have to do what you feel is right. How can you be wrong, trying to find the truth?"
The testing agency revealed that there was 'no remote possibility' that Dora and Chester were his biological parents. "For a second, I didn't know who I was," Paul said. Fronczak contacted the media before speaking to Dora and Chester about his discovery.
He fell out with his adoptive parents because of it. He claims that he did it for them as he endeavored to find the 'real' Paul. He enlisted the help of the 'DNA Detectives' who helped him find Kevin Baty – Dora and Chester's missing child.
Paul wrote on The Foundling that Baty didn't immediately respond to him. Chester Fronczak passed away in 2017, but fortunately, Kevin chatted with Dora. The FBI reopened the case into the kidnapping but has, so far, failed to explain how Paul became Kevin Baty.
Paul and his daughter Emma couldn't help but eavesdrop as Dora talked to Kevin. During the two phone calls they shared, Dora did most of the talking, asking her son the kind of life he'd lived, Paul told The Chicago Sun-Times.
Kevin and Dora made plans to meet, but he passed away before they could do so. "He ended up being too sick, and then COVID happened," Paul said. "It's heartbreaking because all I wanted was for them to be in the same room together."
The fact that they talked is still a victory in Paul's eyes. "I know she's happy she got to talk to him and say goodbye," he added.
---