Monse Finnie on Netflix's hit On My Block was not one to back down from a fight. She fiercely protected her three closest friends, keeping an eye out for any suspicious outsider. At home, Monse lived with her loving dad, who had given up on finding Monse's biological mom.
Finnie's mom would show up in season 2 with a new husband and two white kids. Julia Whitman abandoned Finnie and her dad, Monty, when Monse was three years old and currently lives in Brentwood's affluent and white neighborhood.
Most fans hoped for a reunion between Monse, a young lady needing a strong female figure in her life, and Julia, the guardian angel sent to deliver Monse from the dangers of Freeridge. Sadly, the duo's relationship never materialized.
Monse's mom committed suicide after Monse refused to form a relationship with her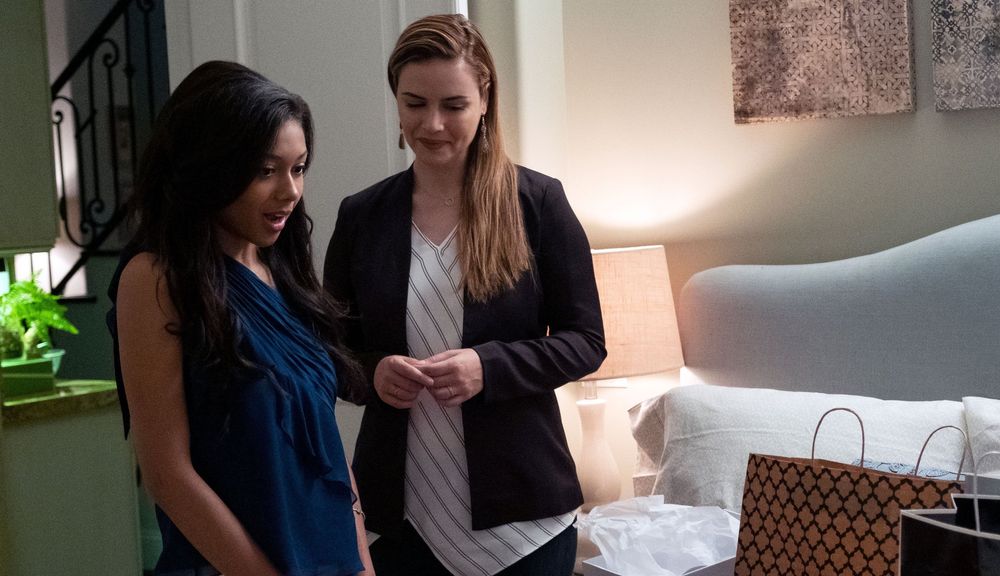 It didn't take Julia long to realize that the young lady working as her babysitter was her daughter Monse. Finnie planned to hide her identity as she got used to Whitman's life.
The pair acknowledged one another, with Julia revealing that she changed her name to Selena Finnie. She'd returned with her husband and two kids to write a memoir about her past life. Julia offers Monse a chance to live with her in Brentwood, but Monse hesitates: Everything and everyone important in her life is in Freeridge.
Can she give everything up for a relationship with her mom? Sadly, Whitman's lies nip her relationship with Monse in the bud. Finnie learns that Julie told her Brentwood friends that she left Monty and Finnie behind because Monty abused her.
Julia lied to protect her image among her rich white friends – she didn't want to look bad for abandoning her daughter. Whitman's lies anger Monse, and to top it all off, Monse suspects Julia is uncomfortable with having a black child.
Therefore, Monse says goodbye to her biological mother. Julia keeps calling Monse, however, determined to rekindle their fledgling relationship. Spooky, Cesar's brother, encourages Monse to ignore her mother. He tells her:
"She just wants to clear her conscious. She disappears, comes back and expects you to welcome her with open arms? Now she wants to be a parent? Seems a hell of a lot easier when you don't have to actually raise a child. Screw that."
In the next episode, Finnie learns that Julia committed suicide. At the funeral, Whitman's husband informs Monse that Julia occasionally abandoned the family but always came back, determined not to repeat her past mistake.
Julia's suicide leaves Monse and us with more questions than answers. Did she commit suicide because she regretted leaving Monse all those years ago? Or, was there another reason behind the suicide? Sadly, we'll never know.
Sierra Capri channeled her tumultuous relationship with her father to bring out Monse and Julia's strained relationship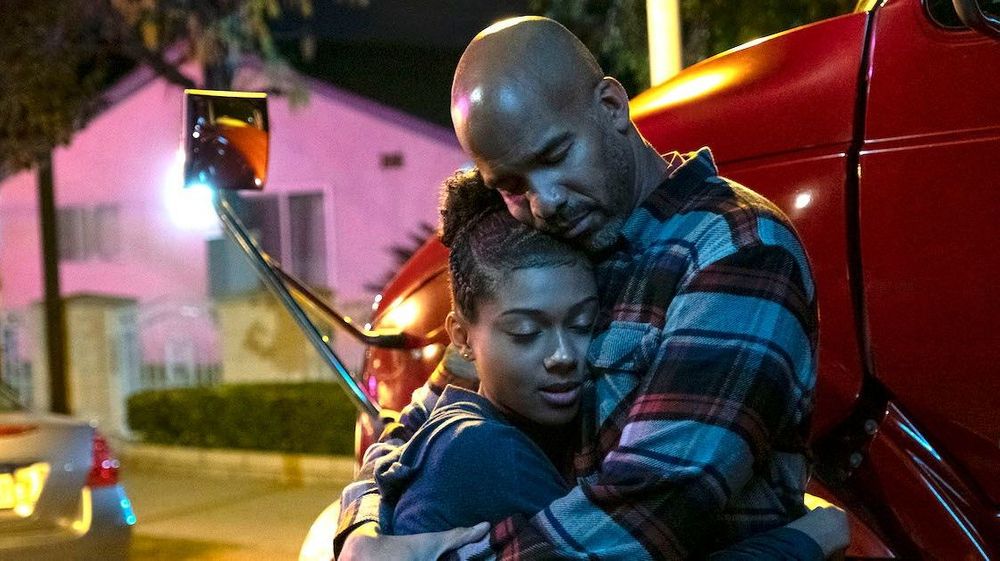 The show throws Monse into turmoil after she learns that her mother lives in Brentwood. She develops an identity crisis, with 'one half of her in Brentwood and the other half in Freeridge.' Monse's first instinct is to form a relationship with her mother. Sierra Capri talked to Vulture about her character's situation:
"Her first reaction was, of course, 'I want my mother to love me, to like me, and I just want this to work.' Because she's never had a strong female influence in her life. She's always been surrounded by males. Her first reaction was just to try to do everything and anything she can to please her mom."
Monse would change her appearance every time she went to meet her mom. She swapped Freeridge's T-Shirt, jeans, and curly locks for Brentwood's skirt and straightened hair. "If you come from a divided household, a lot of the times you aren't sure of who you are," Sierra told Teen Vogue.
Sierra does come from a divided family, but unlike Monse, who feuds with her mom, Sierra feuds with her dad. She channeled her tumultuous relationship with her dad to bring out Monse's crumbling relationship with Julia.
"I basically flipped those two roles in my head, and I pretended that I was talking to my dad at that time," Capri told Vulture.
---