'Pretty beat up, but I still got dreams,' reads Nightbirde's Instagram bio. The words should feature in the singing sensation's next hit, but for now, she's still riding high on the success of her breakout hit, It's OK. Jane Marczewski, aka Nightbirde, brought fans and Simon Cowell to tears following her rendition of It's OK on America's Got Talent.
Nightbirde deservedly got a golden buzzer from Simon, sending her through to the live event. Unfortunately, Nightbirde dropped out of AGT: An aggressive resurgence of cancer forced her to dedicate her energy and time to treatment and recovery.
Nightbirde continues on her fight against cancer which has taken a toll on her body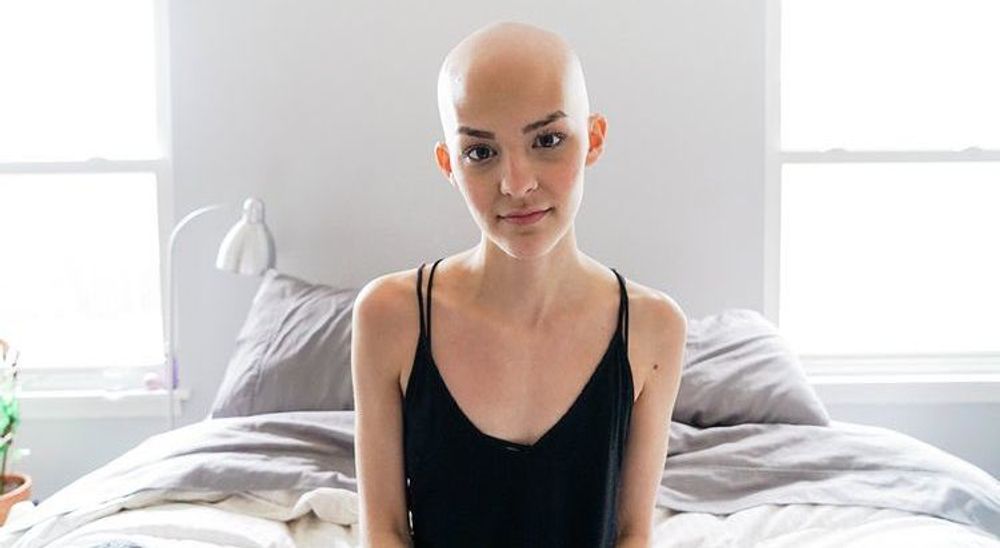 Nightbirde has consistently updated fans on her fight against cancer. Her Instagram posts mostly feature a selfie and an inspirational quote. One mirror image posted in late October 2021 features the following caption:
"A little skinny, but other than that you're looking pretty alive today. Look at you amazing fashion sense – the world needs to see your A++ pajama choice. You are killing it, Jane, out here putting up a fight LIKE I HAVE NEVER SEEN. Scrappy as hell."
Jane's posts are usually pretty upbeat, but she did raise concern when she revealed that her weight's plummeted to 85 pounds. In August 2021, she'd told Chris Cuomo that it'd been a 'bad, bad month.' "It's been really, pretty devastating," she added.
Nightbirde was in remission in July 2020, but a year later, cancer returned to her lungs and liver. She talked to Cuomo about the dire state of her liver:
"Cancer regrowth has taken over my lungs and liver. So my liver right now is mostly cancer. More cancer than liver in there right now. But like I said, I'm planning my future, not my legacy. Some people would call that blind denial. I prefer to call it rebellious hope. And I'm not stopping anytime soon."
Nightbirde's nightmare started with a breast cancer diagnosis in 2017. In July 2018, doctors declared her cancer-free, but cancer returned in 2019. Doctors gave her a maximum of six months to live. Six months flew past, then a year.
Yet, Nightbirde remains defiant. "Don't you want to see what happens if you don't give up?" Nightbirde asked Cuomo. "That's what I keep saying to myself and that's what I say to everyone watching tonight. Don't you want to see what happens if you don't give up?"
Simon Cowell advised Nightbirde not to return to AGT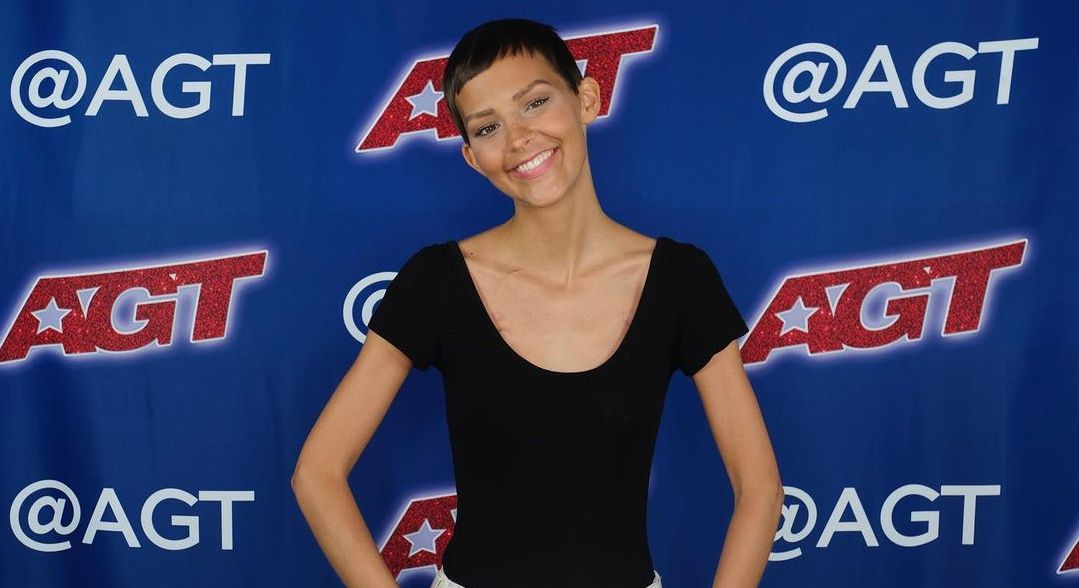 "Sharing my heart with the world on AGT has been an honor and a dream come true," Nightbirdie began in an early August announcement post. Nightbirde continued:
"Since my audition, my health has taken a turn for the worse and the fight with cancer is demanding all of my energy and attention. I am so sad to announce that I won't be able to continue to forward on this season of AGT. Life doesn't always give breaks to those that deserve it – but we knew that already."
A week later, Nightbirde appeared on AGT's live show via Zoom. Terry Crews and Simon lauded her as an inspiration to anyone who watched her audition. Simon then assured her that she had made the right decision: "Your health is your priority right now."
Simon talked to People about Nightbirde's declining health. He revealed that he speaks to Jane every couple of weeks, and she's sad that she can't participate in the show. Cowell said that Nightbirde's biggest fear is letting her fans down:
"You don't need the stress right now. It's just not worth it. You can always re-enter the show or you don't have to because, at this point, when you put your music out, I think people are going to buy it. So why put yourself through it. You're not letting anyone down because that's what she kept saying to me."
Nightbirde made the right decision, but it still hurt. In mid-September 2021, she expressed her desire to be on stage for the AGT finals. "This isn't how the story was supposed to go," she wrote. "I'm raging and crying and hoping with everyone who needs to rage and cry and hope tonight."
Simon Cowell told Entertainment Tonight that she suspects Nightbirde would have won the competition had she made it to the final. "Would she have won tonight? I think she probably would, actually," he said. "And I think she knows that deep down. Having said that, she knows she made the right decision."
Fans have made donations worth over $600K for Nightbirde's treatment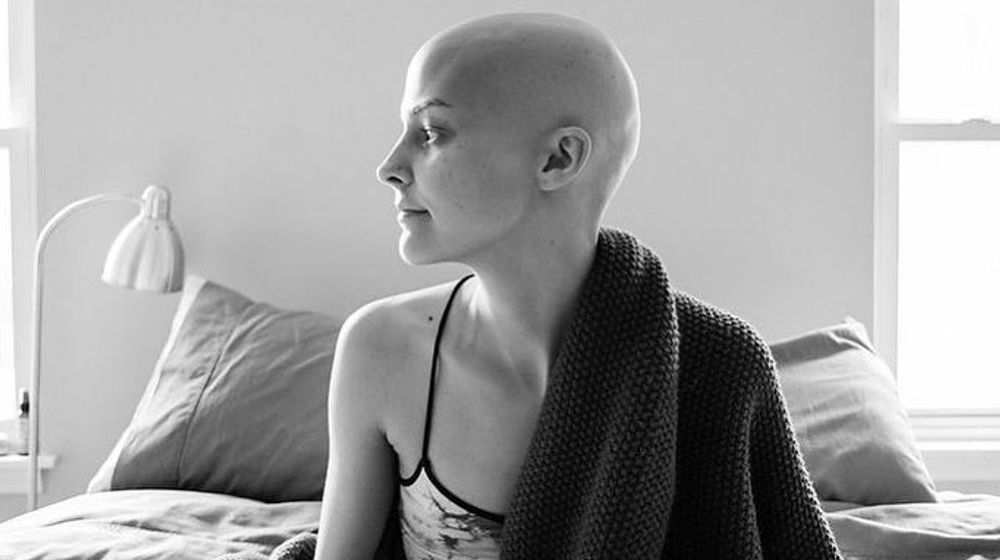 Nightbirde's fans have supported her throughout her battle with cancer. They helped her beat her 2019 cancer diagnosis and are helping her defeat her current reoccurrence. She wrote on her GoFundMe that she needs financial assistance to get over the line:
"Not because I am entitled to your help, but because I desperately need it. I believe my story is far from over, and I just need a little more to get through to the other side. I love you, and thank you for being heroes in my story."
Jane's fans have contributed over $600K, smashing the $30K target she'd set for the campaign. We intensely hope that Nightbirde defeats cancer again and that the dreaded disease leaves her for good this time.
Nightbirde has made a lasting impact with her story, but she hopes to do much more before she passes away. In the last verse of her poem titled A Hero in Flames, she writes that she would like to die like Joan of Arc, a French peasant girl who overcame impossible odds to lead the French against a British invasion.
Jane has set lofty targets, but if her story is anything to go by, we can't bet against her. The last verse reads: "I would like to die like Joan of Arc/ With dignity and urgency and stubbornness / A watercolor portrait in the night / A sight to behold, a hero in the flames."
---