In an explosive trailer for Investigation Discovery's upcoming documentary, The Curious Case of Natalia Grace, Michael Barnett punches the floor angrily, claiming that Natalia Grace terrorized him and his family. "We were all abused," Michael sobs. Michael and his ex-wife, Kristina, adopted Natalia, who suffers from a rare form of dwarfism, thinking she was a six-year-old. They later learned she was at least 8 years older than she claimed.
Natalia Barnett lives with Anton and Cynthia Mans, Indiana parents who took her in
Natalia found a new home in Anton and Cynthia Mans' children-filled household. The Ukraine native was desperate when she knocked on a random door in Lafayette, Indiana. She'd spent a year in a Westfield apartment where Michael and Kristina Barnett abandoned her.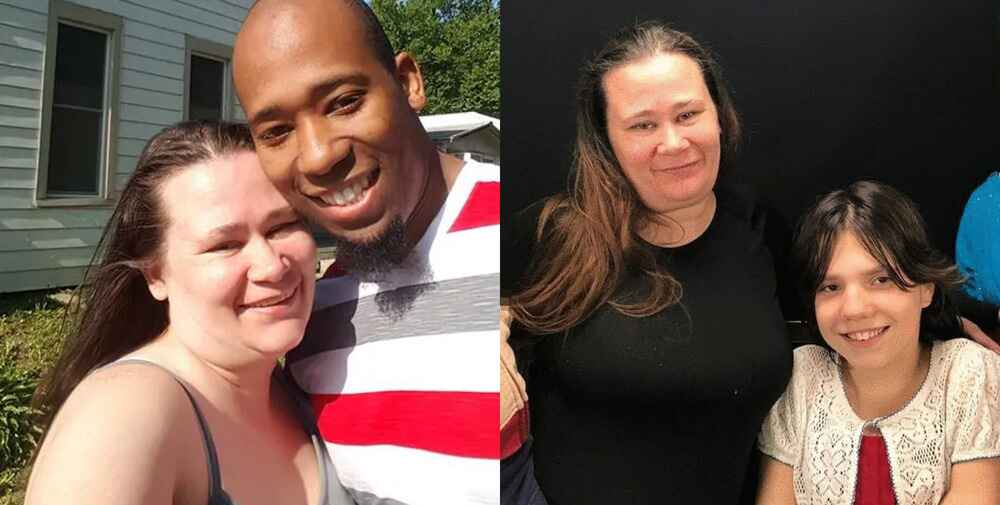 The Barnetts had paid rent for a year and moved to Canada, where their oldest son, an autistic teenage prodigy, had earned university admission. Natalia moved to Lafayette when the lease expired. She hobbled down the street a month later and knocked on a stranger's door.
Natalia testified in court that she expected to be turned away. However, the person welcomed her and called Cynthia Mans, who befriended Natalia. Several days later, Natalia moved in with Cynthia and her husband, Antwon Mans.
The Mans charged $250 a month in rent. Cynthia taught Natalia how to read and do math. In 2016, Cynthia and Antwon petitioned to become Natalia's legal guardians. The petition's success depended on reversing a court order fixing Natalia's birth year as 1989.
"The Mans care for Natalia and she likes being there," the family friend said. "There's nothing crazy going on or anything." In court, Michael's attorney tried to paint the Mans as a predatory couple using Natalia and her disability money to sustain themselves.
The anonymous friend speaking to The Daily Mail painted the Mans differently. "They just so happened to come across this person that was not being treated right and cared enough to put in the effort to make sure something was done about it," the friend stated, adding that they believe Natalia is a child.
Natalia testified against Michael during his trial for child neglect
Michael and Kristine Barnett, an author, wanted a bigger family, despite having three sons. Kristine had complicated pregnancies, so the couple decided to adopt. They rushed to Florida to complete the adoption of Natalia, a Ukraine native who'd been adopted once before.
The couple had cared for needy and at-risk children, including their autistic son, so they had no reservations about adopting a six-year-old girl with a bone growth disorder causing skeletal abnormalities and vision problems.
Soon, however, the couple began suspecting that Natalia was older than she claimed. "I started to believe she was probably a teenager," Kristine told Daily Mail TV. "But I didn't have any regrets." The Barnetts consulted a physician who conducted bone density tests to establish Natalia's age.
The tests concluded that Natalia was at least 14 years old. The Barnetts claimed that Natalia's behavior changed after they began questioning her age. Kristine said Natalia tried to stab the family as they slept, poured bleach in Kristine's coffee, and tried to electrocute her. Kristine stated:
"She was standing over people in the middle of the night. You couldn't go to sleep. We had to hide all the sharp objects. She was jumping out of moving cars. She was smearing blood on mirrors. She was doing things you could never imagine a little child doing."
The Barnetts obtained a court order changing Natalia's birth year from 2003 to 1989. They then abandoned her in Lafayette, Indiana, and fled to Canada. Authorities charged Michael and Kristine with, among others, neglect of a dependent causing bodily injury, and conspiracy to neglect a dependent.
Natalia testified against Michael, stating she didn't know the family planned to abandon her. "I wanted to be with the Barnetts," Natalia said. "I wanted to live with them." Natalia said she lived in an apartment that didn't accommodate her disabilities.
She told the court that she didn't know how to cook or use a washing machine. Natalia added that she struggled to move, bathe, and open canned food. The defense claimed Natalia was an adult who no longer wanted to live with the Barnetts.
The jury acquitted Michael after a two-hour deliberation. Natalia left the court shortly after the verdicts were read. "I can breathe," Michael said after the verdict. In March 2023, the court dismissed similar charges against Kristine.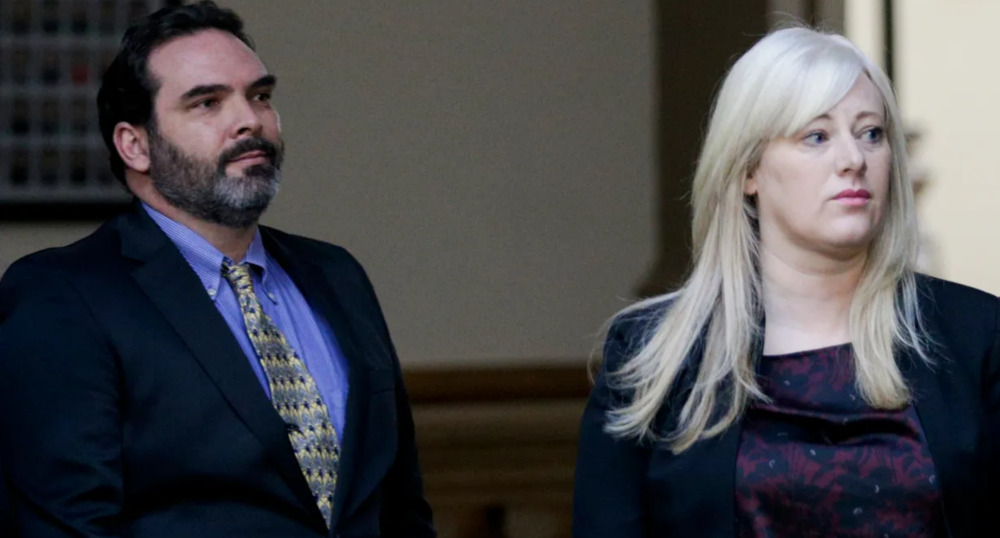 Natalia's birth mother called for her to return to Ukraine
Daily Mail claimed it found Natalia's birth mother, Anna Volodymrivna Gava, in Ukraine. Gava told the publication that she was forced to give up Natalia after her birth in 2003.
"I know exactly how old she is. This girl is my daughter who was born 16 years ago. Doctors told me to leave the baby: 'Leave her, don't ruin your life,' they said. Both them and my mum told me to leave her." Gava said.
"They said the baby would never be good, that she would never be able to move, that she would be chained to a chair or to a bed."
Gava said she thought Natalia was doing well in the United States before learning the Barnetts had abandoned her. Natalia's birth mother pleaded with her daughter to return home: "Daughter, forgive me for what happened 16 years ago. Visit soon for me to see you. We are waiting for you. You have two sisters and two brothers."
---