In mid-January 2020, we learned of the passing of Los Gatos/Monte Sereno Police Officer Munir 'Mo' Edais. Munir passed away on 21st January 2020, leaving behind two children and a pregnant wife. He was laid to rest on 23rd January 2020 at a funeral attended by police officers, friends, family, and community members.
Edais Munir's family demanded justice following the news of Munir's death. The coroner ruled Edais' die due to 'suicide by asphyxiation,' but the family claimed that the coroner and police didn't perform a thorough investigation. Per a petition on change.org, police closed Edais Munir's case the day of his burial.
Edais Munir passed away 'unexpectedly' per a post by the Los Gatos Police Officers' Association
Edais Munir joined the Los Gatos/Monte Sereno Police Department in 2016 and served as a patrol officer. The department approved his request to wear a beard with his police uniform 'to honor the traditions of his Muslim faith.'
All indicators suggest that Edais was a valued member of the community and the police department. A late January Facebook post by the Los Gatos Police Officers' Association stated that Edais 'died unexpectedly.' The post reads:
"We regret to inform our community that Los Gatos-Monte Sereno Police Officer Munir Edais died unexpectedly in his home Tuesday morning, January 21, 2020. Officer Edais was a brother to those with whom he worked and cherished his role as a protector and servant to his community."
The Association asked that members donate to Edais' family.
A change.org petition by Iya Edais sheds more light on the circumstances surrounding Munir's death. It says that Munir's brother-in-law notified Munir's family of Edais' death 3 hours after his body's discovery, even though Munir's family lived 10 minutes away from Munir's home.
The post stated that Munir's wife's family acted suspiciously following Munir's death all the way to his burial. It suggests that the family had something to do or concealed a crucial fact concerning Munir's death.
It adds that Edais' wife, Eman Yasin, blocked the autopsy from happening. The post reads:
"Munir had visible marks and scratches littered across his face and his right eye was congested and hemorrhaging. His right eye was beginning to form a purple color underneath and he had a bruise on the bridge of his nose."
The above cast doubt over the coroner's conclusion that Munir died due to 'suicide by asphyxiation.' "The entire case is suspicious and the Edais family just wants justice," the post concludes.
Munir's family believes that Munir was murdered and that police failed to investigate his death correctly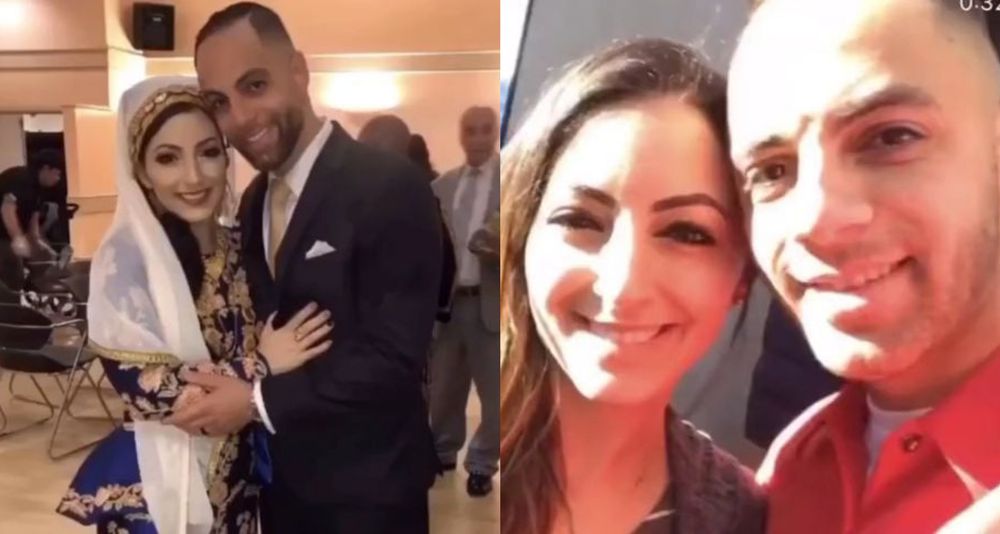 Upon reading the change.org post, you get the sense that Munir's family believes his wife's family murdered Munir. "Multiple people heard Eman's brother tell someone 'how do you think I felt standing over Munir,'" the petition reads.
A late March 2020 Twitter post by @iyyaa7 confirms that Munir's family holds Eman responsible for Munir's murder:
"Eman Yasin helped in the murder of Munir Edais. On January 21st, 2020, he was set up and murdered. She is so guilty that she got our justice page deleted on Instagram. The police won't help us. They have blocked us on all social media."
A page on Instagram titled justicee4muniredais contains evidence allegedly proving Eman's guilt. It also contains photos of Eman and his final resting place. Additionally, the posts claim that police refuse to pursue the case as an investigation might uncover evidence of police incompetence.
On 25th April 2021, the page posted an alleged quote by Keith Mattos, a sergeant at Daly City Police Department, saying, "In my 28 years as a homicide detective, I have never seen this much blood on a hanging victim."
A July 2021 post on the page stated that Munir's family had made progress, and a significant update would appear soon. The caption read:
"We are working very hard every day and we're getting closer to bringing Munir's killers to justice. Just a little while longer and hopefully we can update you all with some new info soon."
The latest post asks the cause's supporters for prayers. "We won't stop until justice is served," the page's description reads.
We will keep you updated on further developments.
---