Mary Vincent was 15 when she accepted a lift from 50-year-old Lawrence Singleton. Vincent had 400 miles between her and her grandfather's home in Corona, California, so the offer of a car ride to Los Angeles from a seemingly harmless old man seemed heaven-sent. Little did Mary know that Lawrence had sinister motives.
Singleton attacked Vincent, tied her hands, raped her, and forced her to drink alcohol. Unwilling to travel with his victim anymore, Singleton asked Mary to lie on the edge of the road and chopped off her arms. He then threw her off the edge of a cliff and left her to die.
However, Mary didn't die: naked, bleeding, and terrified, she walked three miles from the spot Singleton dumped her before finding help.
Mary Vincent lives a private life surrounded by family and art
Mary Vincent has often reiterated her desire for a private life. In the years after the crime, Vincent declined to share her whereabouts because she feared for her and her family's safety.
After testifying against Singleton, he whispered something to her as deputies led him out of the courtroom. Vincent turned pale and left the courtroom. She later revealed that he'd said: "I'll finish this job if it takes me the rest of my life."
Vincent found a sense of security and comfort in her fiercely protected anonymity. She spoke to media outlets on the condition that they refrained from sharing her address.
One of the crucial steps toward Mary's healing was fulfilling her dream of becoming a mother. She welcomed two sons, Luke and Alan, in the late 1980s. She told The Seattle PI:
"I didn't have a family, so I wanted to make one. I remember being 4 years old and somebody asking me what I wanted to be when I grew up. I said, 'I want to be a mother to the world.' When I became a mother, I really had something big to live for."
When she spoke to the outlet in 2003, Vincent had found a community in Gig Harbor that didn't care about her prosthetic arms or her history. Mary didn't have the money to buy high-end prosthetic arms, so she made customized arms using spare parts from old stereo systems and refrigerators.
"I like to tinker," Vincent said. "So did my grandfather. He was an artist, too. I guess I got it from him." Mary discovered she could draw after Singleton cut her arms off. She told The VC Star:
"I couldn't draw a straight line. Even with a ruler, I would mess it up. This is something that woke up after the attack, and my artwork has inspired me and given me self-esteem."
Vincent pays her bills using a combination of disability and welfare payments and earnings from her art commissions.
Mary Vincent struggled to recover from the crime as she felt nobody understood her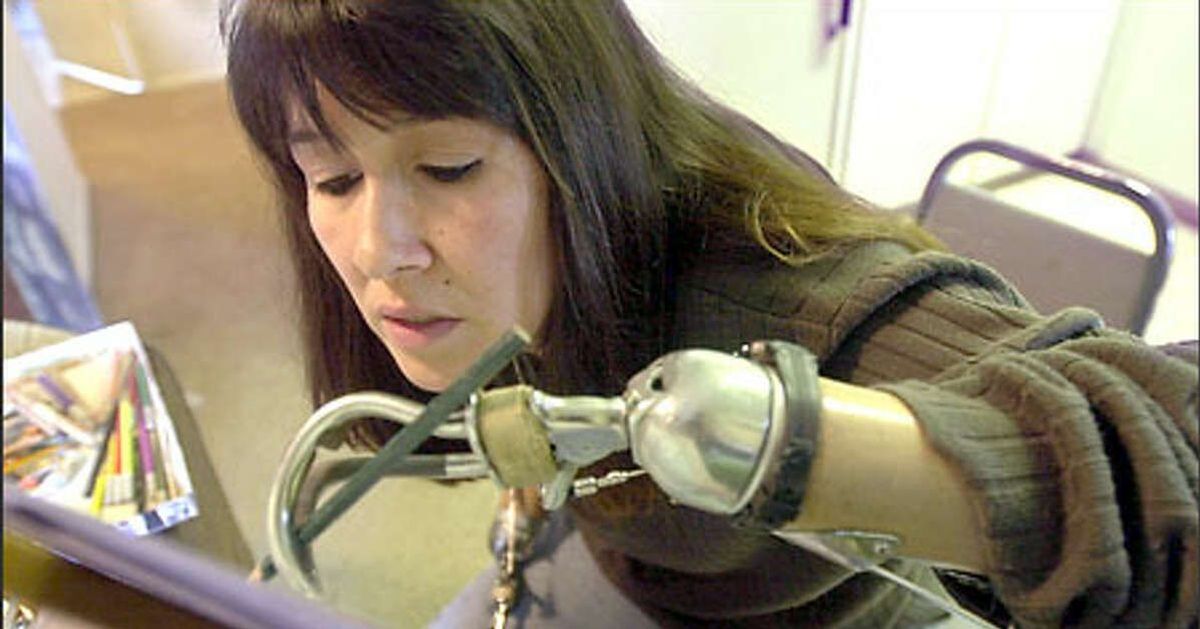 Following the incident, Mary Vincent joined a school for the handicapped and started seeing a therapist. Mary had to find new friends as she grew apart from her old ones.
"[The old ones] just hated me or they were so uncomfortable that they couldn't deal with it," Vincent told People. "I felt like a public spectacle." Unfortunately, the therapy didn't work, and her family splintered following her parents' divorce.
Mary's attempt to find some healing in a victims' group failed as she refused to open up about her emotions. Vincent couldn't turn to family as they seemed more affected by the tragedy than she was. Mary said:
"They couldn't handle it. They took it harder than me. I'm telling them, 'I need you,' but they couldn't do it. They were more interested in what they felt about what happened to me than what I felt."
Vincent found male partners who understood her but couldn't cope with the pain she harbored. "No one at the time knew how to deal with it," Mary told People. "It was the first time they had experienced someone like me… After a while, I just stopped going."
Gradually, Vincent found peace in her children and people like her ex-husband's mother. "I needed a mom, and I found one," Mary said. "It's my mother-in-law, Pat Platt, who lives nearby. When anyone asks me if I'm close to my mom, I say yes, because Pat's my mom now."
Vincent's mental health has improved dramatically since the incident, but she told The Seattle PI that she's still afraid of sleeping. Mary said:
"I've broken bones thanks to my nightmares. I've jumped up and dislocated my shoulder, just trying to get out of bed. I've cracked ribs and smashed my nose. Every day I pray to God to make a space I can breathe in, and every day God gives it to me."
Vincent occasionally makes public appearances to talk about the crime
Mary initially tried public speaking as a coping mechanism, but she found little comfort in talking about the crime so soon after it had happened. Vincent told People:
"I went around talking in schools, telling kids not to hitchhike. I gave it up after a while because some people were making very rude comments and saying, 'Hey, that won't happen to me.' I just couldn't let them drag me down."
Mary Vincent occasionally makes public appearances to talk about her experiences. In 2009, she told a crowd at the Ventura County Government Center:
"I would never have been able to turn from victim to survivor without advocates and attorneys. I will never get over being attacked. I wake up every morning with a constant reminder. But I can move past it."
Mary Vincent's case influenced legislation as Singleton completed his sentence and reoffended: he killed Roxanne Hayes in 1997. Mary testified against Vincent, helping the prosecution secure a guilty conviction and a death sentence.
Vincent regretted that Singleton passed away in 2001 before she could face him. "I wanted to see his eyes," Mary said. "Eyes are important. When he was on top of me, I was looking at the ax, trying to stay alive. I asked later if I could look him in the eye, but it didn't happen."
After Vincent's murder of Roxanne Hayes, California lawmakers drafted the Singleton Bill that set the minimum sentence for crimes involving torture at 25 years. Mary told The Los Angeles Times that she no longer considers herself a victim:
"Most people, if they ever put their mind in the position where something like this happened to them, they would probably still be in the hospital now, being a big vegetable. But I've accomplished so much in my life. I need to share that, letting them [the public] know that this isn't going to get me down and nothing will."
---