USC has taken a significant step towards revamping its football program by hiring coveted coach Lincoln Riley. The move came out of nowhere, surprising irate Oklahoma fans and the club's hierarchy. You can't fault Oklahoma for feeling disappointed at the loss of their star coach: He led the team to four consecutive Big 12 Conference football championships.
Lincoln has demonstrated the temperament and skill set to succeed as a coach, but USC will present a different challenge than Oklahoma. He took over a reasonably stable team when he became Oklahoma's head coach in 2017. At USC, his mission is to revive a sleeping giant, which might prove challenging.
Lincoln and his wife Caitlin Buckley attended rival schools before they got married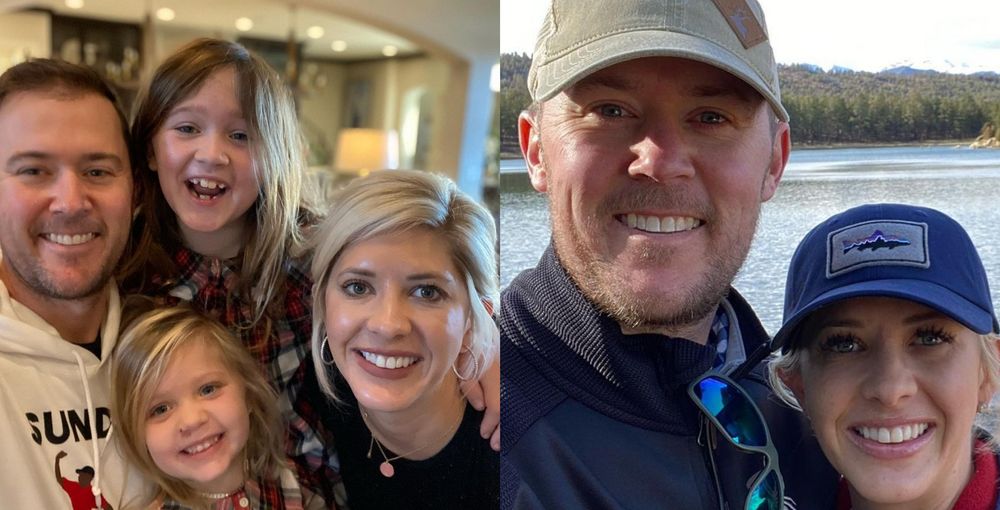 About 45 miles from Riley's Muleshoe (Texas) High School lies the school's rival, Dimmit High School. Riley's wife, Caitlin, attended Dimmit High School.
The pair waited until Riley left Muleshoe before they started dating. Caitlin was a senior at Dimmit and Lincoln a freshman at Texas when the couple began their relationship.
Lincoln and Caitlin married on 14th July 2007, a year after Caitlin graduated from Texas Tech. Interestingly, Caitlin and Riley share a date of birth: 5th September 1983.
They also share two daughters: Sloan and Stella. Sloan is nearly four years older than Stella. The children regularly feature on Riley's Instagram page, which features a significant number of family photos.
Lincoln's Instagram page shows a family that loves outdoor activities, including fishing, swimming, and horse riding.
Riley has pointed to a desire to expose his family to new experiences as one of the reasons he swapped Oklahoma for USC. Lincoln explained:
"For them [his daughters] to experience new things in this life is very, very important to me and my wife. We're not scared to take a risk. I don't think of this as a risk, but we're not scared to take a jump, and this was the right time and everything about it made sense."
Lincoln and Caitlin treat the football roster like their family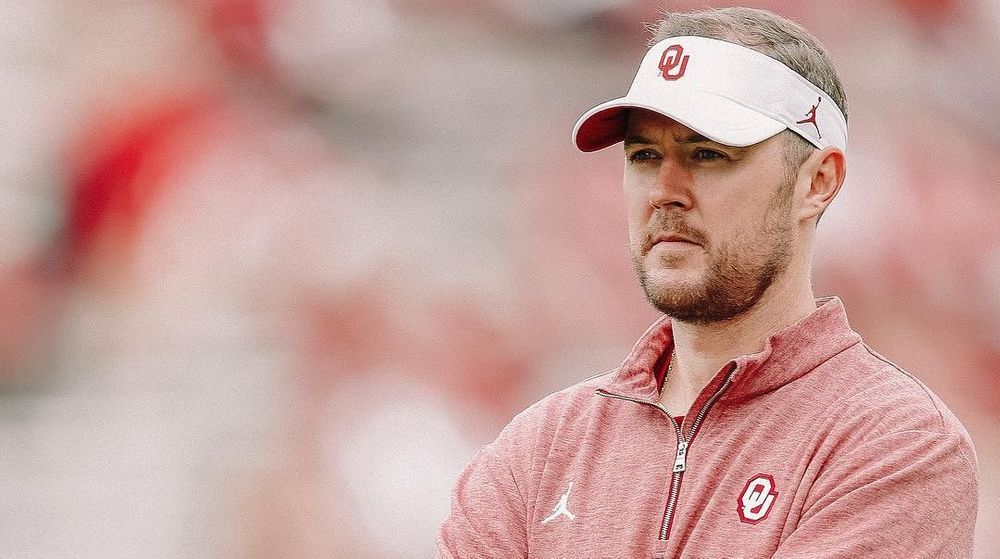 In his statement following Lincoln's appointment, USC Athletic Director Mike Bohn welcomed Riley 'his wife and their daughters Sloan and Stella to the Trojan family.'
Bohn probably knows that coaching is a family affair in the Riley household. Caitlin was a kindergarten teacher before the couple welcomed Sloan. After Lincoln rose to head coach in Oklahoma, Caitlin carved out her position in the franchise: She became the First Lady of Oklahoma Football.
Caitlin and Lincoln treated the Oklahoma roster like their family. To get close to 'the boys, ' Caitlin started hosting team functions at the family's house. She started with the offensive players before incorporating the entire team and recruits. Former Oklahoma Sooners quarterback Baker Mayfield told Sooners Sports:
"It's kind of a herd of animals coming in and out of the house. They always do a great job caring for us. It's not under their contract or job description to truly care for us, but that's what makes it so special about them."
Riley's family approach made him a popular figure among the players in Oklahoma. He established meaningful relationships with his boys, helping them improve on the pitch and in life. In an interview with Bleacher Report, he described himself as 'half Dr. Phil.' He added:
"I just care about these guys almost as much as my own daughters. I just don't know how else to say it. You spend so much time with them, depend on each other so much – how can you not care about them? I don't feel it in terms of success or winning or not – I don't have to convince myself to feel that. I just can't imagine doing my job if not."
USC fans hope that Lincoln introduces that familial atmosphere in the roster, making the team more united and improving results on the pitch.
Losses are inevitable in competitive sports, and during such times, the love of family proves most valuable for Lincoln. "I've always felt it's important to be by his side in the good and the bad, so I want to be there every week no matter what," Caitlin told Sooners Sports.
If Riley is to succeed in California, he needs Caitlin to maintain her steady support. Former Oklahoma Sooners offensive tackle Orlando Brown Jr. said:
"I think she really understands everything that he (Lincoln) goes through. For the most part, I think the reason he's able to be so calm and be there for us is because of her and all the pressure she takes off of him."
---