Compared to other leaders and billionaires linked to Jeffrey Epstein, Les Wexner appeared to escape scrutiny. As multiple outlets scrutinized Jeffrey's relationships with Donald Trump, Prince Andrew, Bill Gates, and Bill Clinton, Wexner's alliance with Jeffrey seemed to fly under the radar – until now.
Hulu's new documentary – Victoria's Secret: Angels and Demons – looks at a relationship that gave Jeffrey the resources to perpetrate his crimes against countless young women. Before meeting Wexner, Epstein was a nobody; after meeting Wexner, he became a millionaire, with properties around America and a private jet.
The series, though revealing, fails to answer one lingering question: why did Les Wexner, a retail genius, give so much control of his finances and personal life to Jeffrey Epstein?
Les is alive and living in his Ohio mansion with his wife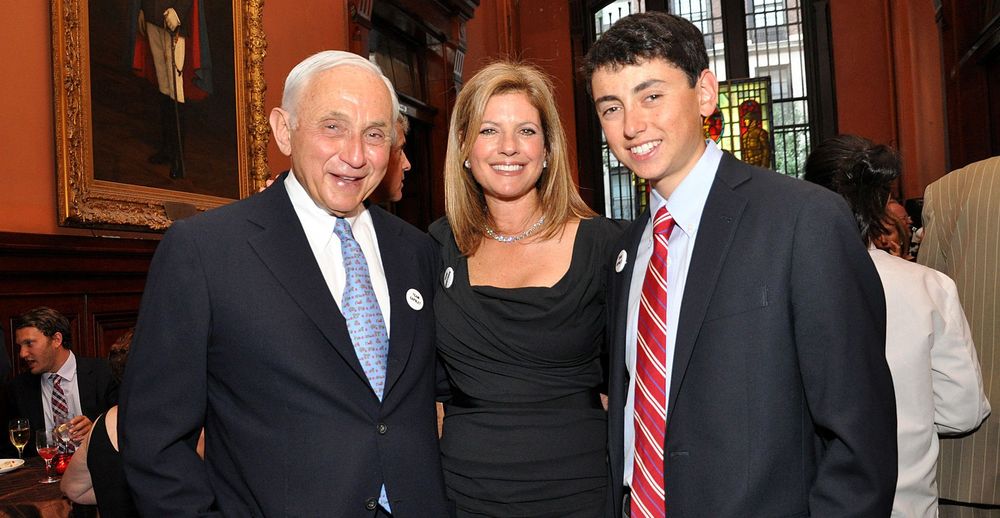 Les Wexner is alive and set to turn 85 in September 2022. Following the accusations against Jeffrey Epstein, he deserted the limelight, so we can't be entirely sure where he resides.
Nevertheless, we suspect Les lives in New Albany, Ohio, with his wife, Abigail S. Koppel. New Albany has always been Les' favorite retreat – where he can avoid media attention and mingle with the residents of a town he almost single-handedly created.
"I pass him on the way to work every now and then," Sloan Spalding, New Albany's mayor, told Bloomberg in 2019. "It's hard to be an average guy when you're a billionaire, I suppose, but he's out in the community a lot."
Wexner has created his idyllic neighborhood for over thirty years. After building his 60,000-square-foot villa, Les wanted more. Therefore, he purchased the entire town of New Albany and constructed a suburban village with rows upon rows of Georgian-style mansions.
The town, like its ultra-wealthy developer, sticks out like a sore thumb in Ohio, with some units selling as high as $4.5 million, while the median home price in Ohio is around $180,000. According to Bloomberg's 2019 report, Les still owns more than 20% of Albany, equal to about 2,000 acres.
Bloomberg reported that Les drives around Albany on Saturday mornings, ensuring everything 'remains true to the original vision.'
Wexner has other properties worldwide, including an estate in the UK and a $60 million South Florida compound – but we reckon he spends most of his time in New Albany, Ohio, admiring his work of art.
Wexner remains with a minority stake in the fashion empire he created
Even before Les' connections with Jeffrey Epstein came to light, Les' L Brands was a company in decline. L Brands shares slumped yearly as it failed to adapt to customer demands in the #MeToo era.
While competing brands moved towards size-inclusive and diverse fashion, L Brands continued to push supermodel fashion. Furthermore, accusations of misogyny and exploitation against Victoria's Secret employees, including former CEO John Mehas, rocked the brand.
Nevertheless, Les held his position as President and CEO of L Brands. His Epstein connections proved to be the tipping point – Les stepped down as CEO and President, transitioning into the role of chairman emeritus.
Wexner also began dumping his stake in the company. In July 2021, Forbes reported that Les sold 30 million shares for more than $2 billion. Wexner and his wife walked away with $1.5 billion following capital gains tax cuts.
The sale left Wexner with less than 5 million L Brands shares, equating to a less than 2% stake in the company. He, therefore, has little say in the running of the company he founded in 1963.
---