Kat Timpf is the current host of Fox's Sincerely, Kat, on which she answers fan questions. Timpf is also a contributor on the Fox news channel The Greg Gutfeld Show. Kat started her media career after earning an English degree from Hillsdale College.
She wrote informative and satirical pieces for The Washington Times and the Orange County Register before becoming one of the hosts of Fox News Specialists alongside Eric Bolling and Eboni Williams. The show was canceled after four months after Fox fired Eric Bolling for alleged sexual misconduct.
Kat Timpf is married to Cameron Friscia.
Kat stated that she was still in shock during her marriage to Cameron Friscia in early May 2021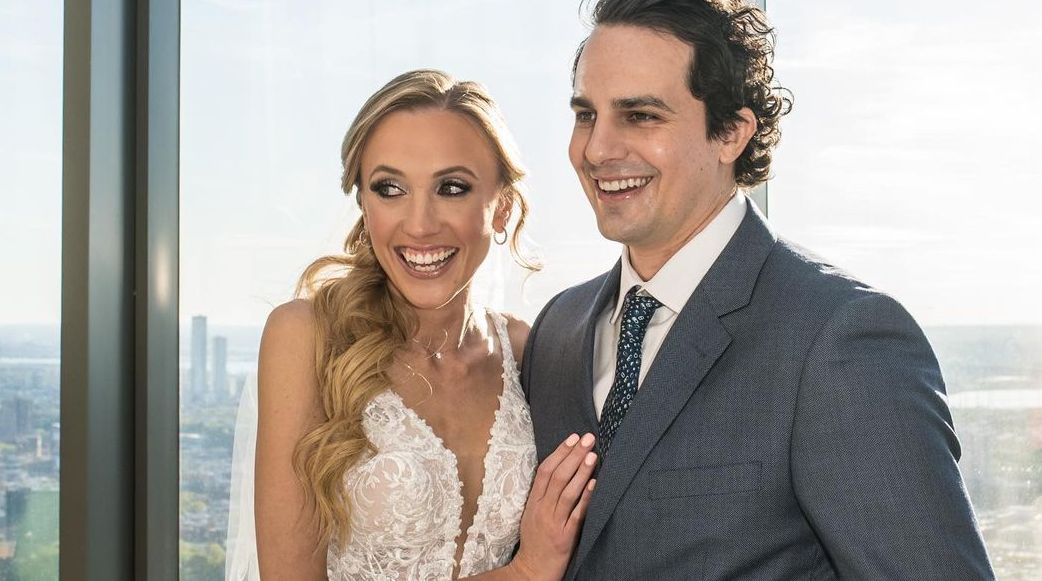 "Remarkable but true," Kat captioned a photo taken during her marriage to Cameron Friscia. The Lisa Kennedy-officiated wedding featured several unique touches inspired by Cameron and Kat. They placed a neon sing at the altar that read 'Til Death' and walked down the aisle to Adam Sandler's I Wanna Grow Old With You.
Kat described the wedding as a happy occasion, but stated that it had an element of shock. She told People that before she met Cameron, she thought that she would never get married. "I was pretty full-on against it – and kind of questioning whether or not I even believed in monogamy at all," she said.
Timpf felt unsure about Cameron because his 'clean-cut' persona differed from Timpf's past boyfriends. However, she gradually realized that he was perfect for her. She gushed:
"I am more fully myself and I am myself more confidently than I ever thought I could be. I have less anxiety about things than I used to, too, because I know there is nothing that could ever be a match for the team that we are together. I feel so safe, but I'm also shocked to find that the safety isn't boring. I am having the time of my life with him."
She also stated that Cameron has changed her opinion on having children. "I never, ever wanted kids, nor did I understand why anyone ever would, but now, being with him, I feel like I could probably have kids," she added.
Kat had been quiet about her dating life before revealing that she was engaged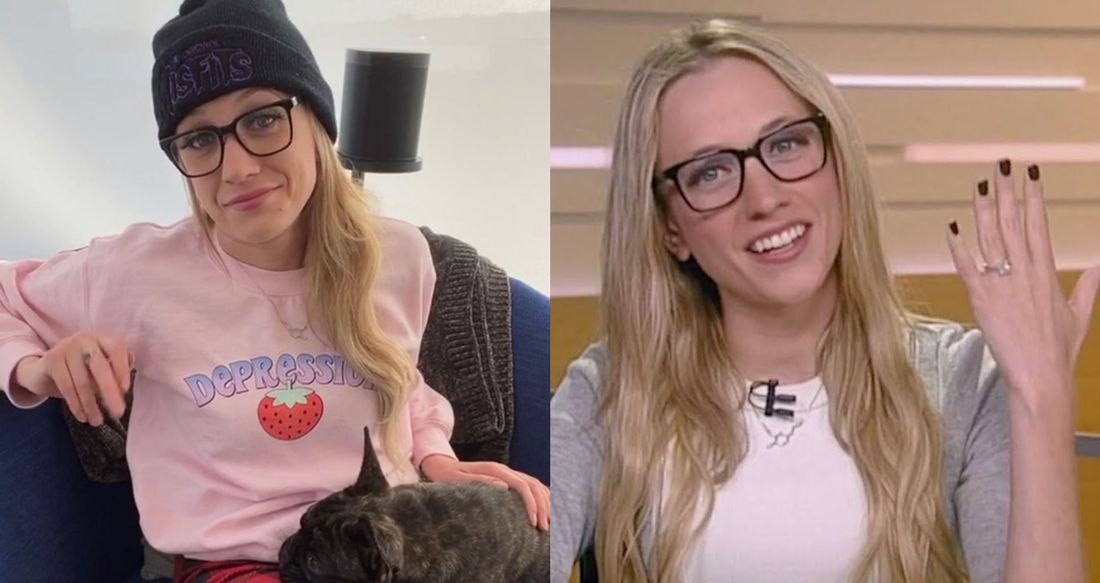 Kat revealed her engagement during an appearance on The Greg Gutfeld Show. She was visibly very excited and kept waving her left hand to let people see her ring. It got a point where fellow contributor Tyrus cheekily asked her to 'let it go.'
Kat has been secretive about her love since she became a celebrity. However, she gave a glimpse into her early dating life when she invited her father to be a guest on Sincerely, Kat. During the episode, Kat revealed that she was heartbroken when her parents forced her to break up with her boyfriend after he got a tongue piercing.
"I was devastated," Kat stated. "This was the love of my life. I just remember I went to bed with a boyfriend, think he was going to come to Elliot's (my brother) baseball game with me the next day. Woke up to find out that my mom had dumped him already for me."
She apologized for an insensitive comment she made about Jimmy Kimmel's son
Kat is rarely in the headlines for making controversial statements, but in mid-June 2020, she had to apologize for making an insensitive statement about Jimmy Kimmel's children. Timpf made the comment in light of Jimmy's announcement that he was taking a break to be with his family. Kat stated that it was easier to take care of children than it was to take care of her cat.
"Babies don't have claws and if they do, you should see a priest," Kat added. Greg interjected and reminded Kat that Jimmy Kimmel has a son with a heart condition. Kat apologized immediately and stated that she wasn't aware that Kimmel had an ailing son. She later added:
"First of all, I'm very sorry for what I said in the last segment. I was just trying to make a lighthearted joke. I had no idea. I'm sorry to Jimmy Kimmel, and I am sorry to America. I had no idea and I'm very sorry, I'm an idiot."
---