Jordan Love finally landed his first start for the Green Bay Packers following his inclusion in the team in the 2020 NFL Draft. The Packers faced a talented yet beatable Chiefs side, but Jordan's team failed to show up. Few expected Love to turn in a match-winning performance; nevertheless, he has faced criticism for his showing.
Love's mom, Anna Love, also hit the headlines during the match due to the seating position allocated for her by the Packers. She sat in the 'nosebleed seats,' as fans refer to them, due to how high up they are from the action.
Jordan's mom Anna blamed medication for her husband's suicide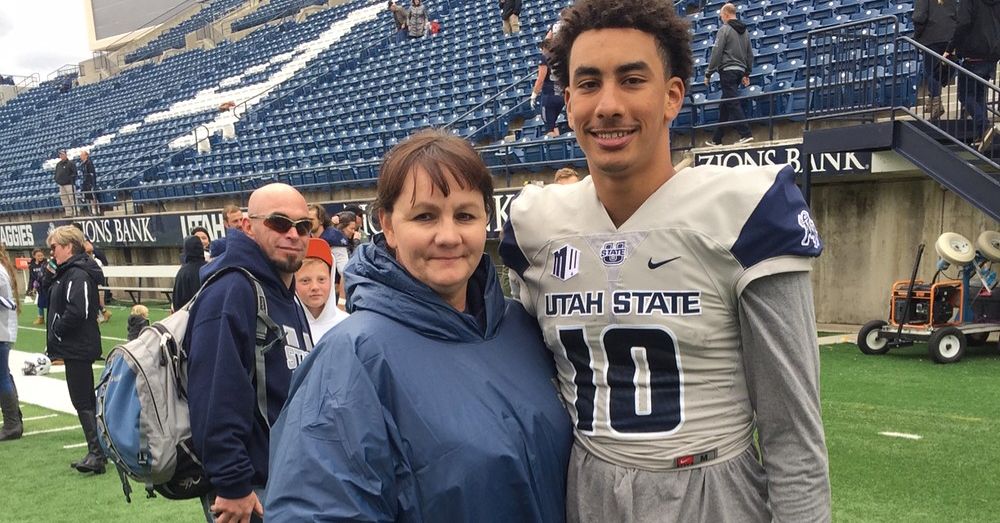 Jordan's mother added the following words to Orbin Love's obituary: "Taken suddenly by a medical demon…"
She knew that the world automatically links suicide with depression. Therefore, she wanted to let everyone know that Orbin wasn't depressed; he was just on the wrong medication. Anna told nfl.com:
"I just wanted the world to know that this was not depression. And to know that even though people would find out it was suicide, that it was because of the medication. There is no way Orbin Love would've ever considered taking his life. His medicine did this to his mind."
A year before his suicide, Orbin started taking new medication for his blood pressure. Days later, he started behaving abnormally. Orbin's behavior culminated in him barricading inside a bathroom with a large butcher knife.
After a week in a mental health center and reversion to his usual medication, Orbin recovered. A year later, his doctor prescribed new blood pressure medication. It was deja vu for Anna as Orbin began demonstrating similar behavior from a year prior.
In the morning before the suicide, Orbin had promised to see a psychiatrist. Out of concern for Orbin's safety, Anna locked his gun in a lockbox, unaware that he had a spare key. After dropping off Jordan's sister at Jordan's game, he concocted a reason to return home.
Jordan's aunt had the unenviable task of telling Jordan and his sister what had happened. "My darkest moment was definitely the day it happened, just hearing about it right there in the car," Jordan said. Jordan added that it helps to know that Orbin didn't suffer from depression:
"Our family knew it was the medication messing with his head, not acting like himself, not acting right. If people make assumptions about depression that aren't right, there's nothing that can be done about that. It's good enough for me to know it was the medication. As long as I know, I'm good with it."
Jordan almost quit football after his father's tragic passing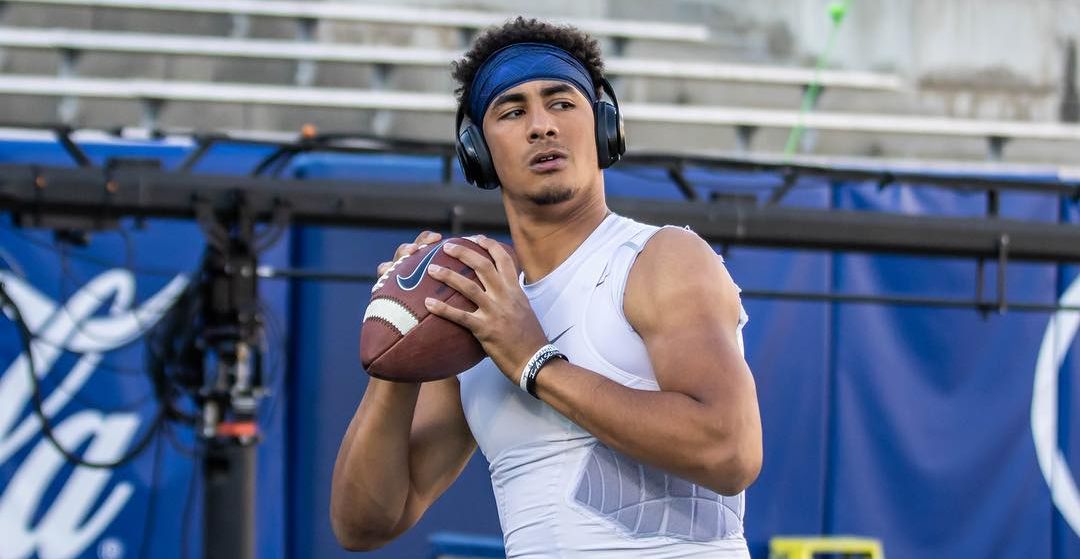 Jordan lived the first 14 years of his life tied to his father's hip. "We went everywhere together," Jordan said.
Orbin taught Jordan how to ride a bike by duct-taping his shoes onto the pedals. He volunteered as an assistant coach on Jordan's team so he could monitor Jordan's progress. Jordan rarely warmed up with his teammates as Orbin handled the warm-up at home.
Jordan joined police basketball games at Orbin's request. "They were grown-man cops, and I'm this little kid, and they didn't take it easy on me," Jordan said.
Jordan was nowhere near a finished footballing specimen when Orbin passed away. The family tried to move on as fast as possible, but Jordan couldn't bottle his emotions. "I want to quit football," Jordan told Anna.
Anna believed in Jordan more than he did, so he convinced her to give the sport another year. Jordan might be in the NBA rather than the NFL were it not for Anna's intervention. "By the end of that season, I was thinking, 'I can really do this,'" Jordan said.
Jordan learned a lot from the one-and-a-half decades he spent with Orbin. For instance, Jordan possesses Orbin's calm in pressure situations. "I definitely get that from my dad," Jordan said. "But I'm not as good at it as he was."
The Packers QB remains thankful for Orbin's contribution to the man and player he is today. As Jordan declared for the draft, he wrote on Twitter:
"I want to thank everyone who has helped me get to this point in my life, including my mom and my dad. Words cannot express how grateful I am for your love and continued support."
Love's mom attends all of Jordan's games even when he isn't playing
Anna's sitting position at his first starting game went viral for the wrong reasons. However, a later statement by Jordan suggested that she doesn't mind where she sits as long as she's there.
After the game, Jordan described Anna as 'very awesome.' He said that Anna attended all of Jordan's games in his freshman year though he wasn't eligible to play. Jordan added:
"I tell her, 'You know I'm not playing, you don't have to go out of your way to come to these games.' She's like, 'No, I'm going to be there. I want to see you.' She's been at every game. It's nice to know she's there. I try to look for her in the stands. It's an awesome feeling. She's great. She's amazing. Just shows how much she loves me and cares about me to be there."
---