Jordan 'The Monkey King' Leavitt showed up to the O2 Arena hoping to defeat Paddy Pimblett in front of his home crowd. Leavitt told MMA Uncensored that he had a special celebration planned:
"I'm kind of excited, 'cause they're (the O2 crowd) gonna get quiet when I finish the fight. And they're probably gonna riot when I throw a twerk on them."
Leavitt is famous for his split celebration following a successful fight, and he occasionally twerks for the crowd if the win has extra significance. For instance, following his victory over Try Ogden at UFC Vegas, Jordan performed a 'butt jiggle' for the crowd.
Jordan's celebrations have earned him supporters and sparked speculation about his sexuality.
Jordan is not gay despite rampant speculation about his sexuality
Jordan's twerking sparked speculation that he was gay. He told MMA Uncensored:
"Because of my after-fight celebration – the split and the twerk – it was more of a jiggle, a butt jiggle. I wouldn't say it was a twerk per se. You know, initially, I had a huge giant wave, like 'you're the first openly gay fighter!', and I was like 'okay cool I guess. I mean I'm not open.'"
Jordan added that he also received messages from men trying to hit on him; it was the first time Leavitt received male nudes. He continued:
"So I got a lot of creepy posts about that. You know, pictures of certain parts of the male anatomy that I have never gotten before. All from a split and twerk. That's all you have to do. So, if you're looking for a man looking for a man, that's all you gotta do, I guess."
Leavitt is not gay; there are no openly gay UFC fighters. The sport hasn't shown much support for LGBTQ+ sexualities; for instance, when Jeff Molina wore a UFC kit supporting Pride, he received tons of abuse on social media.
"For all the homophobic dudes upset by me repping pride month on my fight kit, y'all some fruit cups," Molina tweeted.
People like Jordan Leavitt want to see a change in the MMA culture; they want to see the sport create an environment where all sexualities feel welcome. He wrote on Instagram in early June:
"One day there will be an openly gay, male UFC fighter. Wouldn't that be something? I get a lot of attention and hate for being 'fruity.' I wonder how he'll handle it. Honestly though, a gay man headlining and UFC Card at the 49ers stadium in San Francisco. It'll happen. What do y'all think? When do you think it'll happen?"
Leavitt's wife Ashlie knew nothing about MMA when they started dating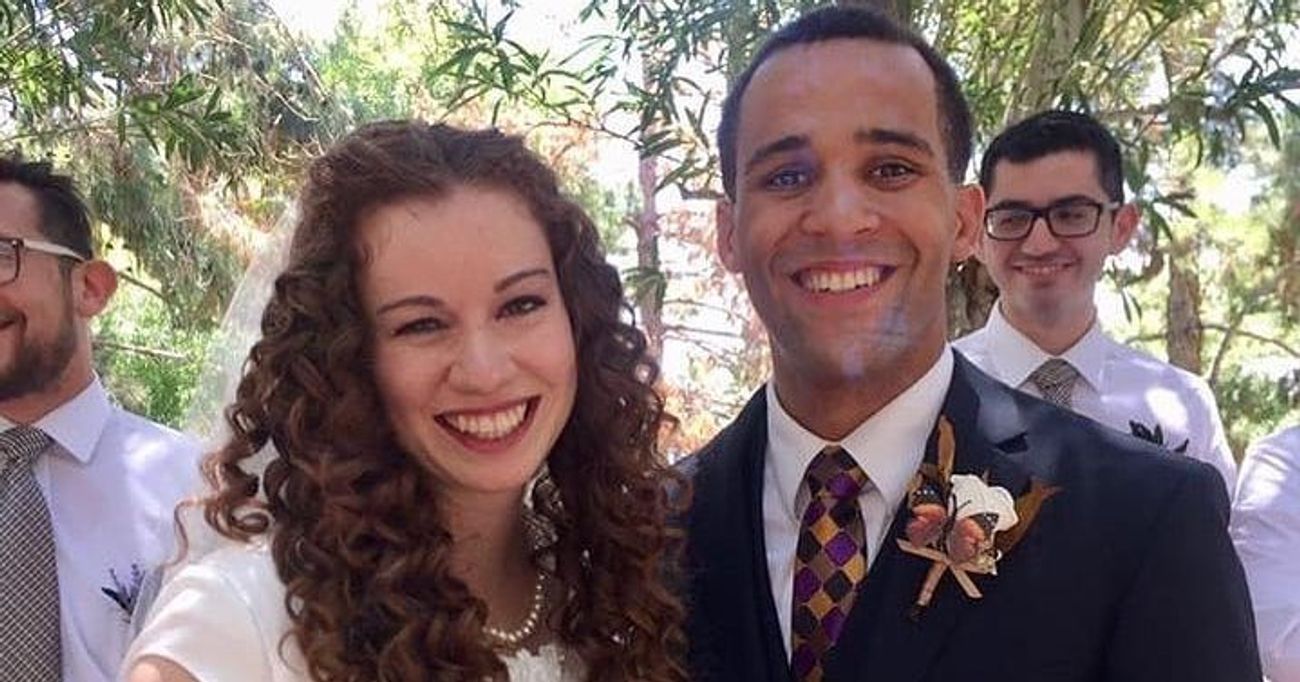 Leavitt wife Ashlie was the first person he dated that didn't think his career was cool. Jordan told UFC that Ashlie knew nothing about the MMA world; she'd never heard of Floyd Mayweather or Mike Tyson. Jordan said:
"I had to tell her, 'I do this,' and she's like, 'Oh, is it serious?' And she just took my word for it. She said if you think it's important and you think you've got it, I'll support you. And it was so matter-of-factly. She said, 'Up until we have kids, we'll have to make sure I can work and then you can work part-time, and you'll figure it out.' And that was that."
Ashlie and Jordan married in 2019 and have a daughter named Josephine. Jordan told UFC he'll teach Josephine to always stay true to herself no matter what – a lesson that changed Jordan's perspective about life. He continued:
"I wouldn't say it changes the way I approach things because I've always been preparing to be a father. But it's definitely given me a lot more urgency in how I approach things. I do things with a little bit more haste, especially now that I'm fighting not just for me and my wife, but for my daughter."
---