JoJo Siwa has spent most of her life in the limelight since her appearance in two seasons of Dance Moms alongside her mother, Jessalynn Siwa. The 19-year-old is currently famous for her social media exploits, with her YouTube content attracting millions of fans.
Given her massive fan base, rumors about Siwa's private life spread like wildfire. For the past couple of weeks, a rumor claiming JoJo Siwa is pregnant has formed the basis of countless TikTok videos, with many users expressing delight and shock over the news.
However, it is improbable that JoJo Siwa is pregnant.
Siwa reacted to the pregnancy rumors via a viral TikTok video.
In a video addressing the pregnancy rumors, JoJo Siwa seemed genuinely shocked that the claim had gained so much traction. "Apparently, I'm pregnant," Siwa said incredulously. "God, I love TikTok."
Jojo didn't expressly say she's not pregnant, but her video appears to debunk the false claim. Siwa isn't shy about opening up about her private life; if she was pregnant, we'd likely get an update from the social media star.
JoJo is currently dating Kylie Prew after reconnecting with her in May 2022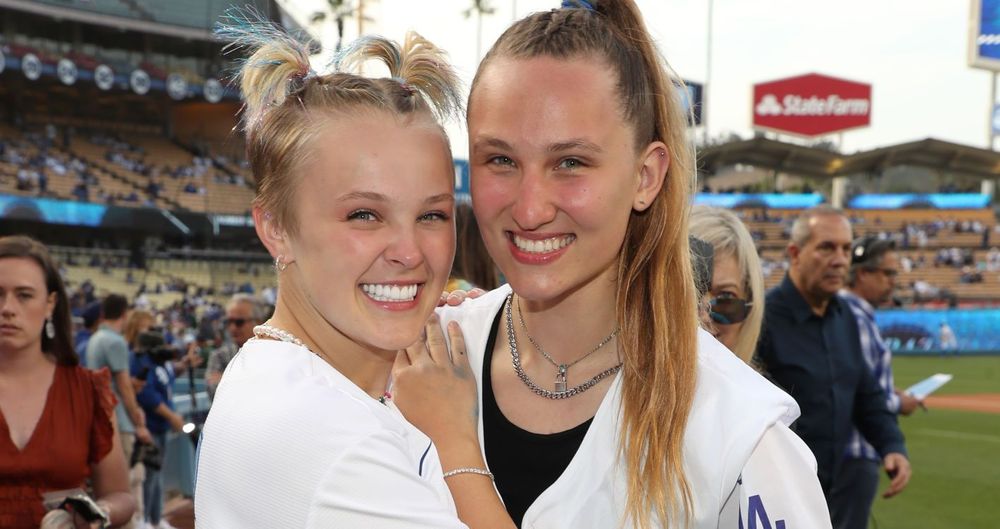 JoJo Siwa received numerous plaudits for coming out as gay. However, she recently faced backlash from the LGBTQ+ community for saying she didn't like the word lesbian.
Siwa reacted to the backlash by stating that people misinterpreted her comments. Via a TikTok video posted in late July 2022, JoJo said:
"I've been going through my comments and I just want to make something super clear: I never said that lesbian was a dirty word and I never, ever would say it was a dirty word because it is not."
"It is not a bad word. It is not a slur and it is especially not a word that I am ashamed of saying or ashamed of identifying as by any means."
JoJo Siwa and Kylie Prew split in October 2021 following nine months of dating. In April 2022, Siwa stated she wasn't single but didn't reveal the identity of her girlfriend. JoJo said:
"I will say that I have made some choices. You know, I didn't really have my eyes open. I am lucky to be in love. I think love is a very special thing that sometimes can be taken for granted. And I'm very lucky to have unconditional love."
Siwa and Kylie revealed they'd rekindled their relationship via Instagram posts on JoJo's page. "If you love something let it go, if it comes back… [heart emoji]," Siwa captioned the post.
Siwa is a passionate advocate for the LGBTQ+ community. During Pride Month, she participated in many Pride events, including hosting P&G' and iHeartMedia's Can't Cancel Pride 2022: Proud and Together. She said:
"The best thing is to look at somebody the way you would look at everyone and not judge. Two girls are holding hands, great. If somebody's transgender, great. If somebody is straight, great. If a man and a woman are getting married, great. It's all equal and no one is greater than the other."
---