Your Body is a Wonderland was (and still is) so good that it won John Mayer the 2003 Grammy Award for Best Male Pop Vocal Performance. Mayer's almost instant success following his debut in the early 200os was built on years spent playing in local clubs refining his skills.
In the mid-2000s, Mayer drifted from his acoustic style to experiment with blues and rock. In July 2021, John released his long-awaited eighth album, Sob Rock.
John Mayer's relationships have captivated fans just as much as his music. John Mayer is not married, but he might be in a serious relationship.
John Mayer is rumored to be dating Cazzie David, who is 17 years his junior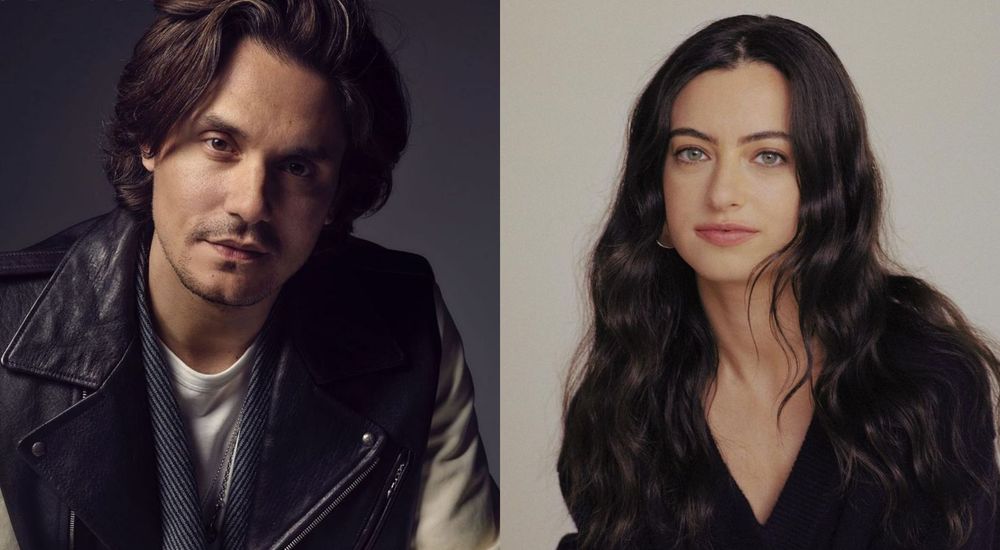 Rumors about a relationship between John Mayer and Cazzie David emerged after people spotted the pair sharing a meal in Studio City, California. John fueled the rumors by wishing David a happy birthday via Instagram.
"Happy birthday @cazziedavid. I care for you a great deal!" John wrote. "Enjoy your special day." Cazzie reposted David's post on her Instagram Stories.
John and David have known each other for at least three years. In October 2018, she appeared on his Instagram Live show Current Mood and asked Mayer some rather intimate questions, including whether he masturbates to his own music. He doesn't, he said.
John also revealed that he occasionally plays live music for his dates. "If it's after a show and a girl asks me to sing 'Your Body is a Wonderland,' do you want to be the kind of guy who goes, 'No,' or do you want to be the kind of guy that goes like, 'We've got the afternoon…' You want to play along."
A source speaking to E! News in early May 2021 stated that John is still single. However, the rumor that he's seeing Cazzie persists.
He apologized after making a joke about his romance with Jennifer Love Hewitt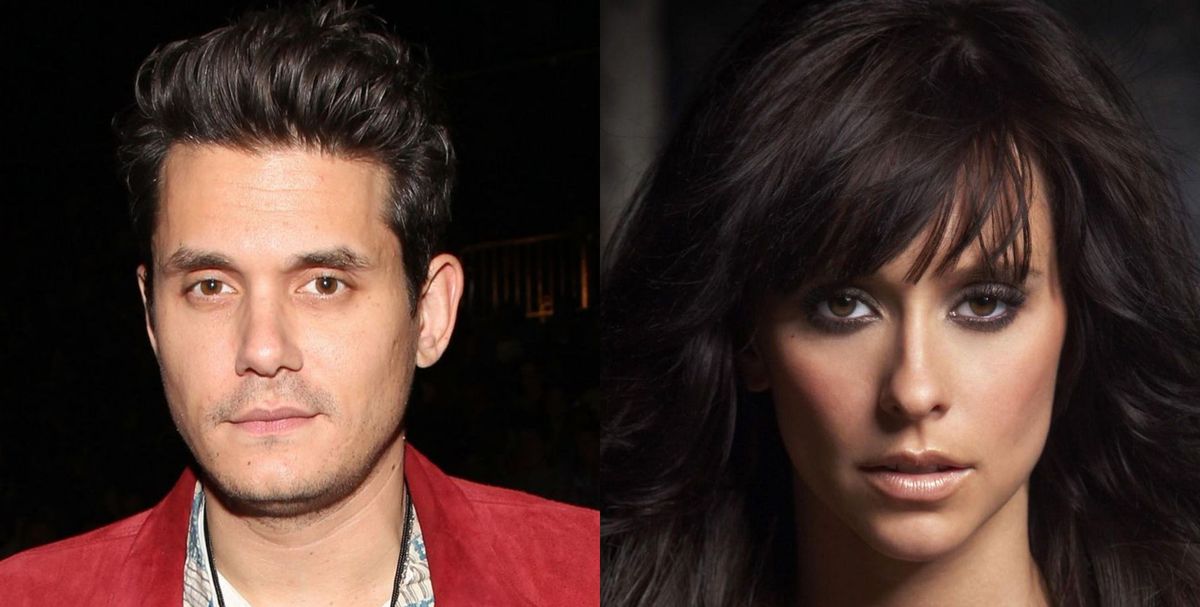 John and Hewitt dated briefly in 2002, and parted ways amicably. During a comedy routine at the Laugh Factory in 2006, Mayer brought the relationship back to the spotlight after he claimed that he never had sex with Jennifer because he had food poisoning.
According to Us Magazine, John apologized by saying, "It really was me making fun of myself… I'm a wimp."
Mayer's hit song Your Body is a Wonderland debuted at around the same time that Jennifer and John started dating, and there are rumors that Jennifer inspired the hit. However, she claimed a 2018 interview with Michael Rosenbaum that she doesn't 'believe that it was written for [her].'
Mayer described his ex-girlfriend Jessica Simpson as 'sexual napalm'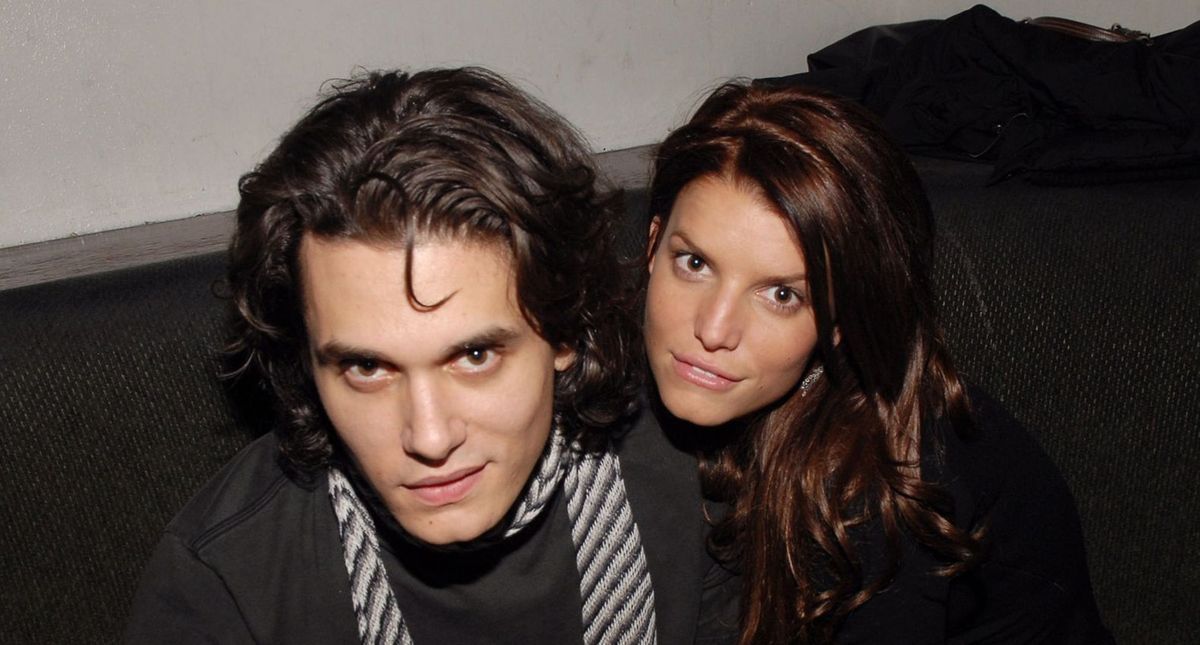 Jessica Simpson and Mayer started dating after Simpson's split with her first husband, Nick Lachey. Jessica and John's relationship ended after a couple of years.
In a 2010 interview with Playboy magazine, Mayer claimed that Jessica was like crack cocaine to him. "Sexually it was crazy. That's all I'll say," he continued. "It was like napalm, sexual napalm."
Mayer apologized for his comments, but Jessica didn't paint him in a good light in her memoir, Open Book. She claimed that even though Mayer was 'obsessed' with her, he made her feel inferior. She added that her alcohol dependence started during the couple's relationship:
"He was so clever and treated conversation like a friendly competition that he had to win. My anxiety would spike and I would pour another drink. It was the start of me relying on alcohol to mask my nerves."
Jessica Simpson doesn't want an apology from John Mayer for his actions during their relationship
In her memoir Open Book, Jessica Simpson details her tumultuous romance with John Mayer. Simpson shares that he feels that Mayer was too open about their relationship. She states that his oversharing made it easier for her to move on from him.
Simpson wrote the book to tell her truth, not because she wanted an apology from John. She told Tamron Hall:
"No, I definitely don't feel that I am owed a public apology. I mean, you can't take it back. And I'm a very forgiving person but I'm also honest. So, in the memoir, if I'm going to talk about stuff that caused me pain, I'm going to be honest about it. And that was a time in my life that I was very manipulated and also in love, or seemingly."
Jennifer Aniston allegedly dumped John because he spent too much time on Twitter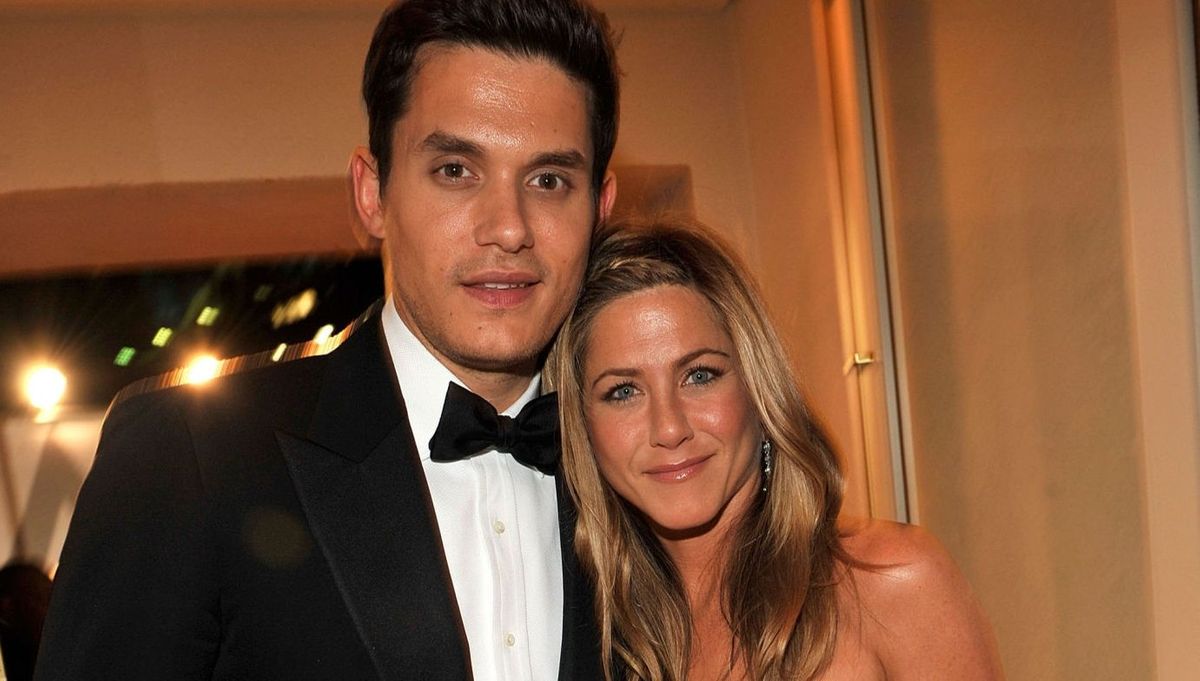 Jennifer and John started dating after meeting at an Oscar's party in 2008. Aniston allegedly ended the relationship because John spent too much time on Twitter. A source speaking to Star Magazine stated:
"John suddenly stopped calling her or returning her emails and when she would finally catch up with him, he'd say: 'I've been so busy with work. I'm sorry I haven't had time to call you back.' Jen was fuming. There he was telling her he didn't have time for her and yet his page was filled with Twitter updates."
In John's famous Playboy magazine interview, he denied that Jennifer dumped him because of Twitter. However, he stated that his increased use of technology might have played a part in the couple's breakup.
John also told Rolling Stone that he found it difficult to come to terms with the breakup. "I've never really gotten over [the 2009 breakup]," he stated. "It was one of the worst times of my life."
It is reported that Taylor Swift's song Dear John is about her relationship with John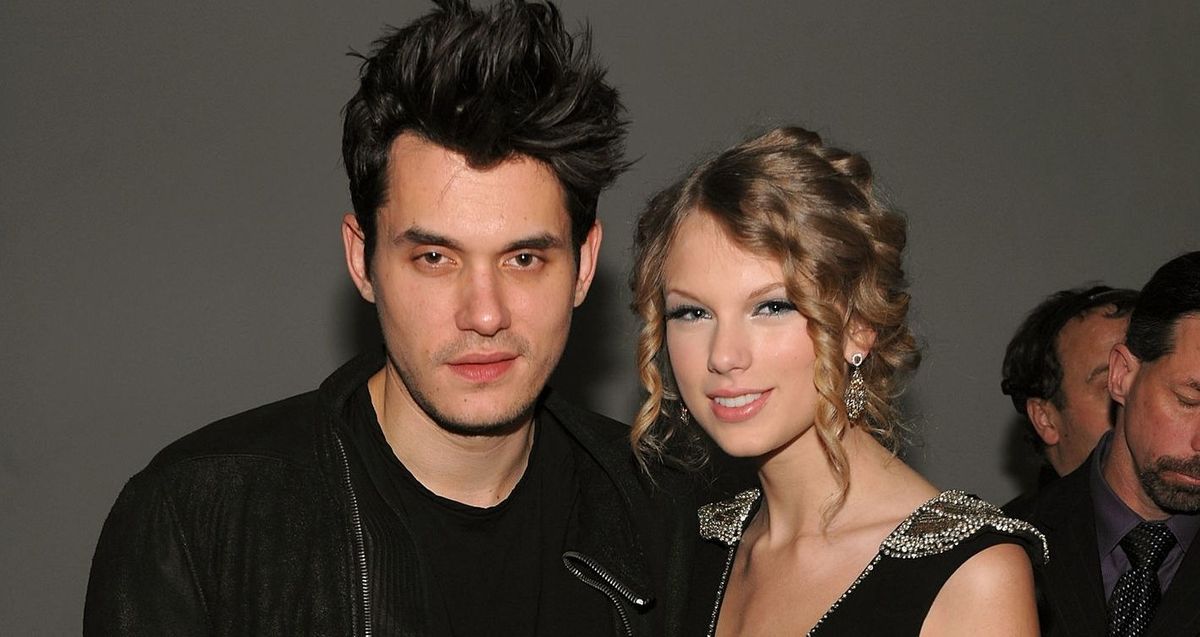 Taylor Swift refuses to disclose which of her exes inspires her songs, but it is believed that her hit song Dear John is about John Mayer. In an interview with Rolling Stone, John revealed that he felt hurt that Swift didn't contact him before releasing the song. He said:
"It made me feel terrible. It was a really lousy thing to do. I never got an email. I never got a phone call. I was really caught off guard… I mean how would you feel if, at the lowest you've ever been, someone kicked you even lower."
Mayer went on to describe Taylor's songwriting as 'cheap'. John reportedly responded to Taylor's ballad via his 2013 single, Paper Doll.
Katy Perry and John wanted their relationship to work but they were too different to remain together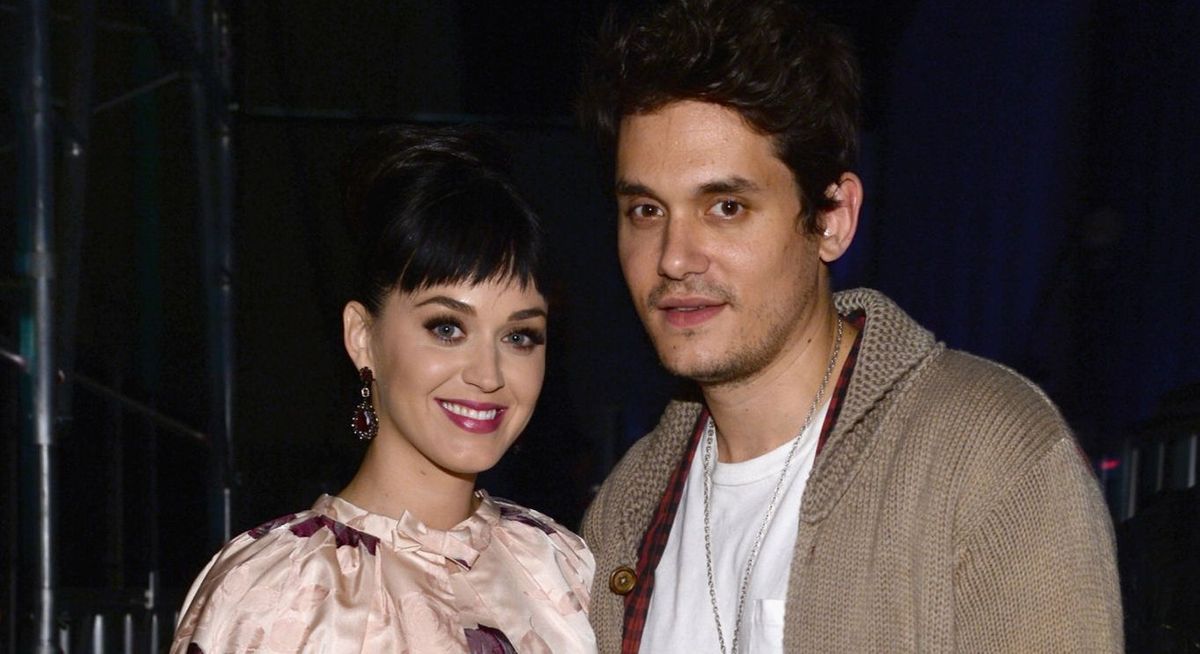 Katy and John dated on and off for two years before splitting up in 2014. Despite the couple's split, the couple was spotted together on several occasions. In early 2015, they were spotted on a double date in Hollywood, and they spent part of that year's summer together in Chicago. Katy and John also looked like a couple during Allison Williams and Ricky Van Veen's September 2015 wedding.
However, a source speaking to People rubbished claims that the couple had gotten back together. "They were happy to see each other and spend time together at the wedding, but they are not a couple," the source said. "They're both going out with other people, and they want each other to be happy."
In 2014, a source speaking to People detailed why Katy and John's relationship didn't work out. "They're two very strong-willed people," the source said. "Despite caring about each other very much and wanting to make it work, they are, at their core, quite different."
John blames his past behavior as the reason he is still single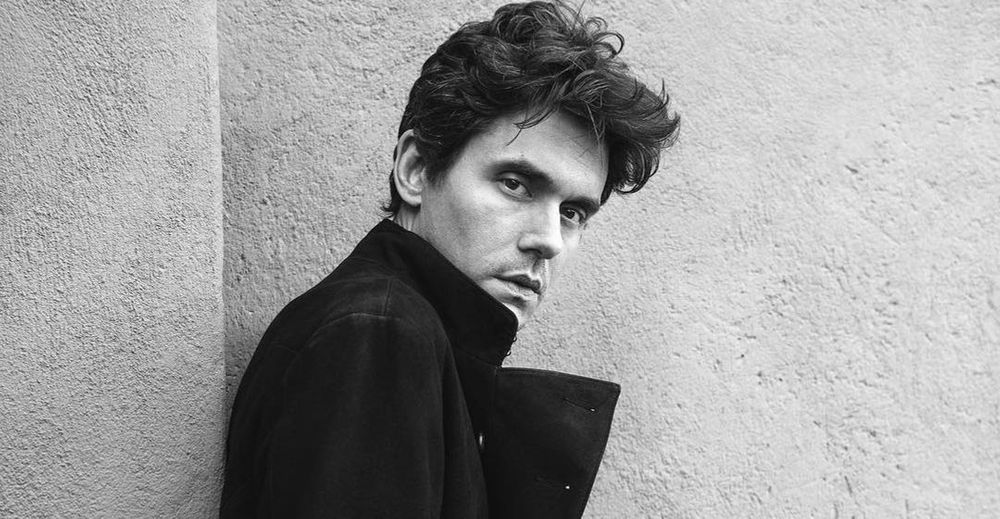 John has been in many short-term and long-term relationships during his career, but he hasn't managed to hold down one partner so far. He has been linked with Vanessa Carlton, Minka Kelly, Scheana Marie, and many more.
Mayer thinks that he is single because of his controversial past. As seen above, John's relationships rarely lack moments of controversy.
In 2018, he spoke with his long-time friend Andy Cohen and stated that his notoriety works against him. He also said that he believes that Jennifer Lawrence avoids him because of his past. Mayer stated:
"You're friends with Jennifer Lawrence, and who just doesn't want anything to do with me. Look, I don't have the world's greatest track record when it comes to celebrity relationships, so it's amazing to watch your friends humor me on a friend level, but also keep a fair distance from me… dating John Mayer at this point is conceptually just sort of a no-no."
---