Joe Francis, the mastermind behind the infamous 'Girls Gone Wild (GGW)' adult entertainment franchise, is not new to being on the other side of the law. Apart from being convicted of tax evasion, assault, and false imprisonment, Francis has also been accused of partaking in child abuse and prostitution while running the GGW brand.
Francis reached the height of his business career in the early to mid-2000s with his GGW franchise valued at hundreds of millions. However, his lengthening rap sheet coupled with numerous lawsuits and mounting debts led to the downfall of his company in the following years – compelling him to leave the country.
Joe Francis is leading a luxurious life on his Casa Aramara estate in Mexico despite having a standing arrest warrant in the US
Joe Francis has been living in Mexico for the past eight years on his luxurious beachfront 'Casa Aramara' estate located in Punta Mita. He moved to Mexico shortly after his company, the Girls Gone Wild entertainment brand, declared bankruptcy in 2013.
Francis had just lost a $20 million defamation lawsuit filed against him by Steve Wynn, founder and CEO of Wynn Resorts, and decided to file for bankruptcy to protect his company's assets from being acquired by Wynn Resorts.
In May 2015, Los Angeles District Court issued an arrest warrant for Francis for not complying with the terms of his company's bankruptcy after he failed to forfeit two luxury cars to the creditors. At the time, Francis had already settled in Mexico with his former long-time partner Abbey Wilson and twin daughters, Athena and Alexandria.
Despite the standing arrest warrant in his home country, Francis is walking free in Mexico as the country's extradition rules are not enforceable for civil offenses.
"It does not appear that Francis is at risk of being extradited based on his outstanding arrest warrant. A warrant issued by the judge is for 'civil contempt.' … Civil contempt is not such an offense as to merit extradition between the U.S. and Mexico," said Shawn Holley, Francis' attorney, to The Hollywood Reporter.
Francis recently took to Instagram to accuse his ex-girlfriend Wilson of kidnapping his daughters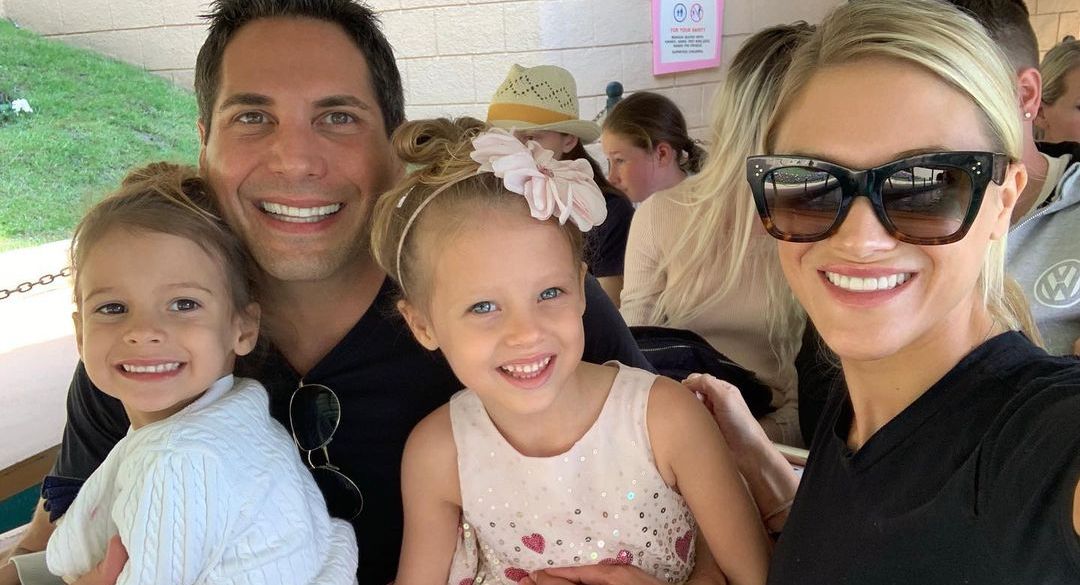 After Francis broke up with his girlfriend Abbey Wilson in 2020, he was arrested for a domestic violence altercation with an undisclosed woman in his Punta Mita home. The court documents obtained by The Sun showed that Francis had called the woman derogatory names and inflicted her with severe physical injury warranting two weeks of recovery.
However, Francis was released from police custody after a month as the victim dropped the charges on the condition that he attend six months of psychological therapy
In mid-2021, Francis corroborated the reports about his ex-girlfriend Abbey Wilson having kidnapped their daughters. On the other hand, Wilson accused him of being a negligent father and claimed that his uncontrolled drug use and abuse led to their separation. She said that the unsafe environment around Francis forced her to leave and take her daughters.
Francis refuted the allegations to Page Six, saying: "My ex-girlfriend just keeps making up things and lying and lying and lying. I have to defend myself and publicly separate myself from her now."
In a recent Instagram post made on July 5, 2022, Francis shared a video montage of his estranged daughters who he has not seen in two years since the alleged 'kidnapping'. He alluded to gaining full custody of them in the near future as he wrote:
"Alexandra and Athena Francis, your mother kidnapping you and abusing you at five years old in the middle of the night and holding you as hostages for your money is unforgivable. Daddy loves you very much and I fight for you every day even through all of your mother's lies… We will get you home soon."
Francis also recounted the details of the kidnapping in one of his earlier posts and said that Wilson had fled to the United States and was currently living in Oklahoma with their daughters.
---