Eric Andre is an American comedian and actor known for producing and starring in the Adult Swim comedy series The Eric Andre Show. The Boca Raton native launched his comedy career in 2003 and made his debut on Adult Swim in 2012. The Eric Andre Show features shock humor, celebrity interviews, and sketches.
Andre's comedic character isn't limited to The Eric Andre Show. He is constantly goofing around, even in seemingly serious on-screen appearances. Eric voiced Azizi in The Lion King, and Mike on Man Seeking Woman. He performs and creates music under the name Blarf.
This piece will look at Eric Andre's love life. He is in a relationship, but the identity of his girlfriend is unclear.
Eric seems to have sworn off dating celebrities as his recent relationships have been with 'regular' women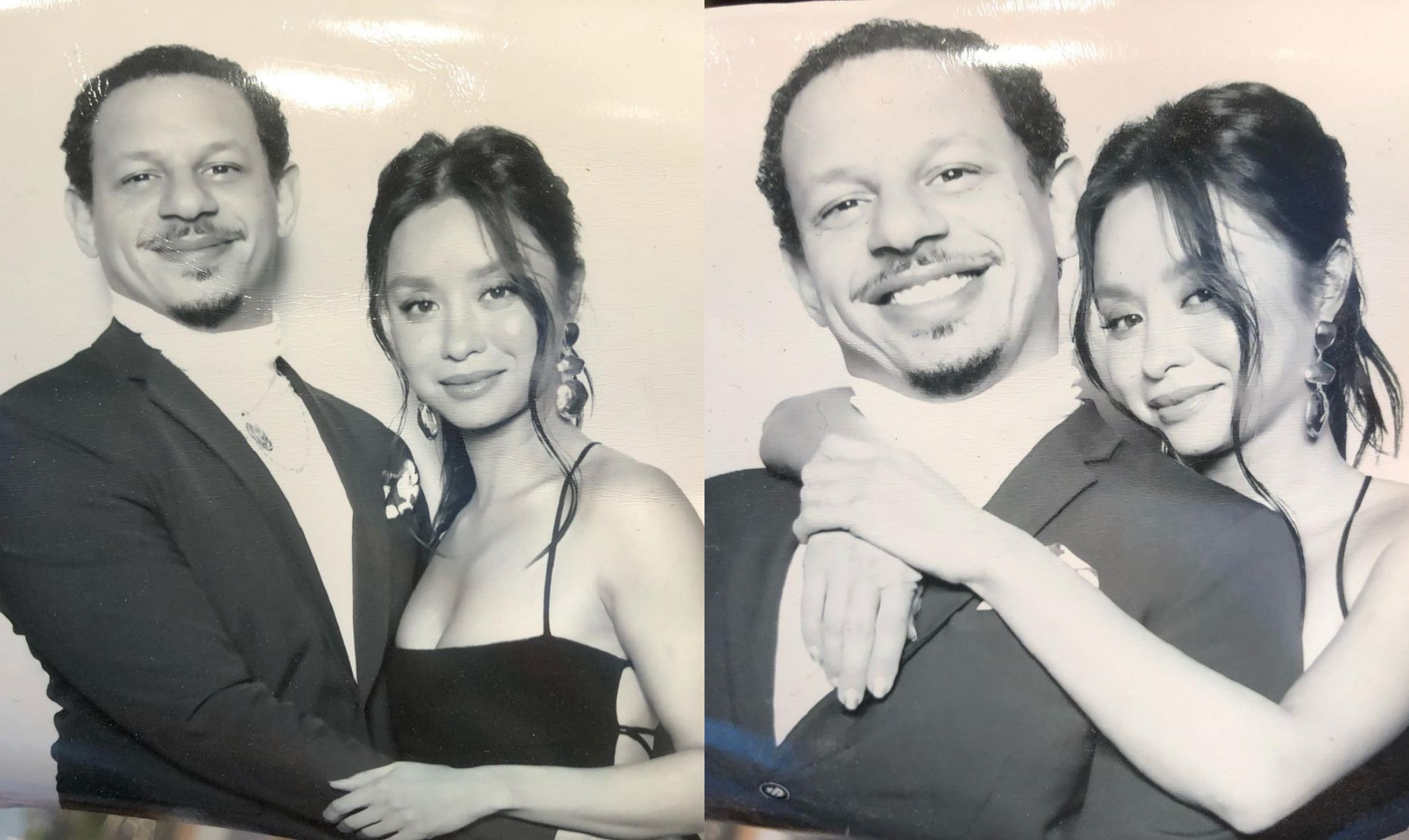 On Valentine's Day 2021, Eric revealed that he's dating by posting a couple of photos of himself alongside his girlfriend. "Happy Valentine's Day bb," Andre wrote. The mystery woman on Eric's Instagram timeline is unclear. Andre's recent relationships suggest that he might have sworn off dating celebrities. The past three relationships he's had have been with 'regular' women.
Three years ago, Andre introduced us to his then-girlfriend via a Valentine's Day social media post. A month later, Andre and the mystery brunette traveled to the Philippines. On 26th October 2018, Andre wished his ex-girlfriend a happy birthday via a slate of love-filled posts.
The lady fell off Eric's social media accounts before we could learn of her identity. In April 2019, Eric wished another mystery woman a happy birthday via a love-filled Instagram post. The post sparked relationship rumors, and despite widespread efforts by the social media community to identify the blonde lady, her identity remains unclear.
Eric makes sure not to tag the women he posts on social media. That way, it becomes more difficult to find out who they are. It remains to be seen whether Andre will reveal more about his current girlfriend.
People initially claimed that Eric's relationship with Rosario Dawson was a prank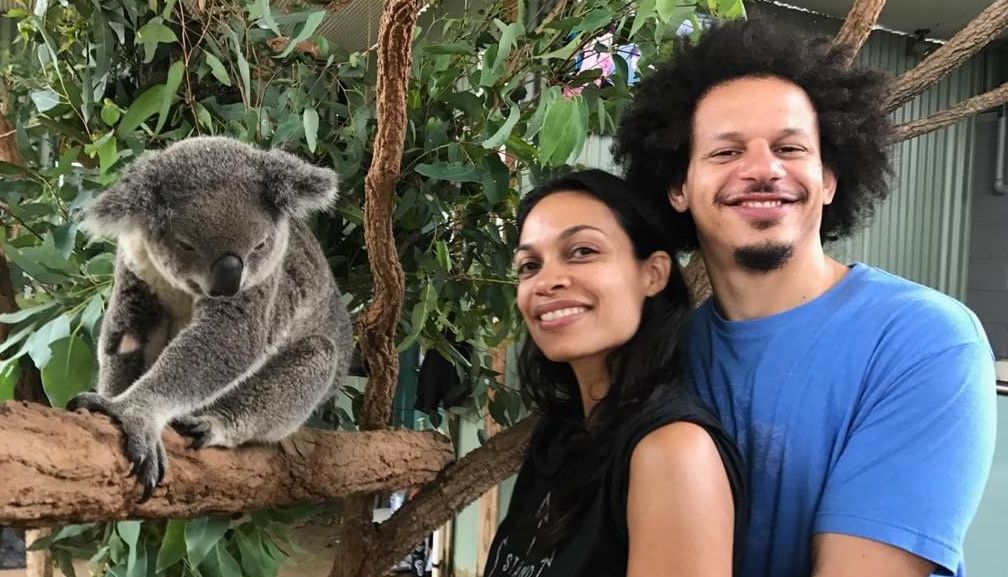 Eric and Rosario Dawson went public with their relationship on Valentine's Day 2017. "The undisputed most gorgeous being on the planet?" Eric wrote alongside a Twitter photo the pair. "I love u bb?" The comments section filled with congratulatory posts, but others like Chance the Rapper claimed that the relationship was a prank.
In response, Andre posted photos of the couple in which their tongues were touching. "I think we have to touch tongues… people think this is a prank," Andre wrote alongside one of the photos. Rosario later told Stephen Colbert that she didn't approve of Eric posting their intimate photos: "He started posting more pictures of like our tongues touching and stuff, like personal pictures. I was like, 'You're still a millennial, man. You don't post tongue pictures."
Rosario also talked about the value of Andre's support as she recovered from surgery for a ruptured ovarian cyst. "He took care of me in an adult diaper," she said. "That's real love." In September 2017, Rosario thanked Andre for his support via Instagram. Dawson attached the following caption alongside photos of her and Andre in the hospital:
"This weekend marks a year that I had to get emergency surgery to stop internal bleeding from a ruptured cyst on my ovary. It was the first time I told @ericfuckingandre that I loved him (and very much not the last)."
Us Weekly broke the news of the couple's breakup in late November 2017. "It just ran its course," a source told the publication. "He was never something serious."
Andre dated Tatyana Ali for two years and reportedly had a fling with Amber Rose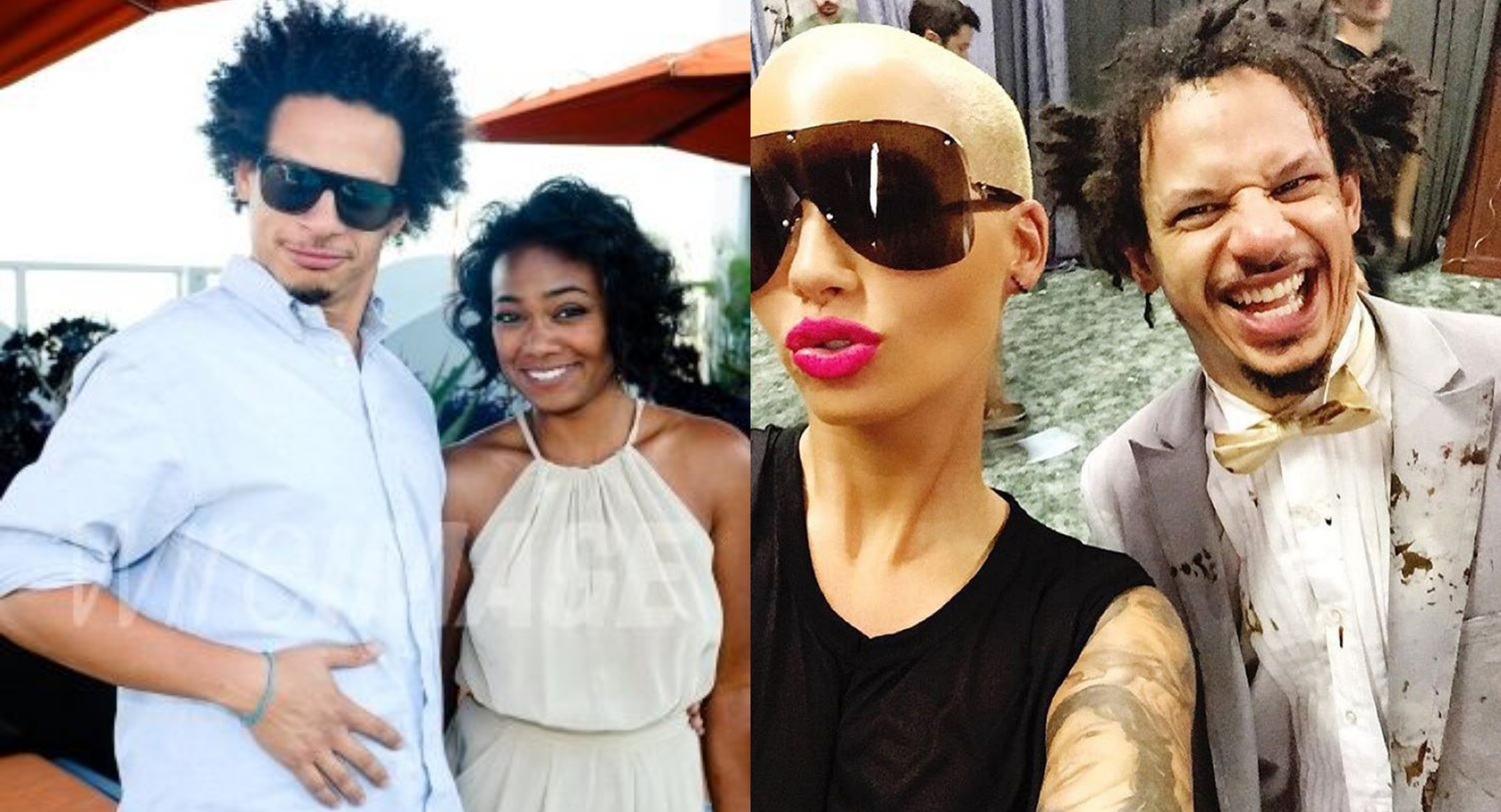 Eric and The Fresh Prince of Bel-Air star Tatyana Ali dated from 2012 to 2014. The couple made several public appearances together, but they mostly maintained a low-key relationship.
In October 2015, Amber Rose ignited relationship rumors by referring to Andre as her man crush. Andre returned the favor by calling Amber his woman crush. A series of flirty messages followed before Amber fanned the flames by posting an Instagram photo of the couple. Eric responded by reposting the photo on his Instagram page.
The couple didn't confirm their rumored fling, and after a while, they took down the social media messages they'd dedicated to each other.
Eric faced gay rumors for a while before coming out as bisexual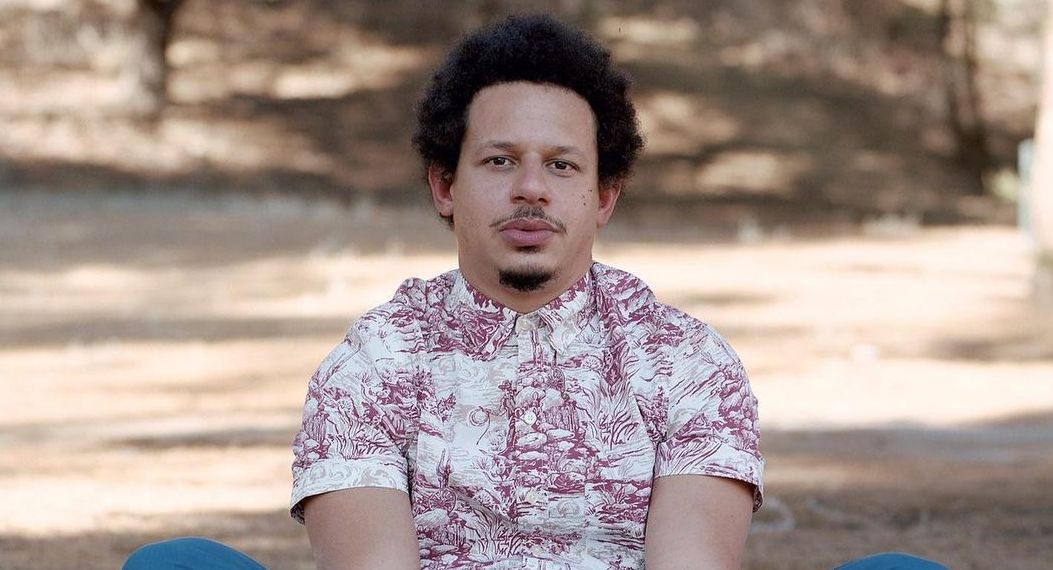 Eric Andre faced gay rumors for a while before coming out as bisexual in 2016. Andre ignited the rumors by kissing his fellow comedian James Adomian during an episode of The Eric Andre Show. Eric came out as bisexual during a 2016 interview with Towleroad:
"I think everyone is bi, right? There's no such thing as sexual orientation, or race, or gender. Those are all obsolete man-made concepts. I'll say it again, a hole is a hole. I'll fuck anything that moves."
Some fans are convinced that Eric's admission is a prank. However, Eric continues to demonstrate that he is into men and women. On 8th June 2019, he posted a photo of himself kissing a man alongside the following caption: "Happy pride my darlings."
---