Jaromir Jagr is still playing professional ice hockey, 33 years after the Pittsburgh Penguins drafted him into the NFL. Jagr plays for the club he owns, Rytiri Kladno of the Czech Extraliga. "He [Jagr] is not the player he once was, of course, but he is still good, and he means everything to the club," Vojtech Absolin, who conducts the fan chorus, told The New York Times.
Jaromir Jagr's girlfriend, Dominika Branisova, is a model based in the Czech Republic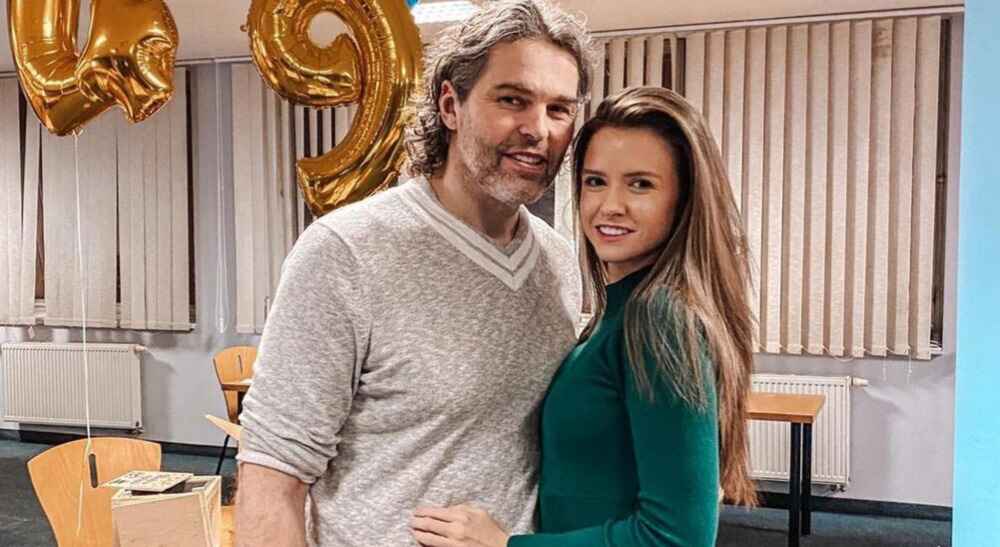 Jaromir Jagr isn't married, but he is dating. Jagr is in a relationship with Dominika Branisova, a model based in the Czech Republic. Branisova, 23 years younger than Jagr, has dated the ice hockey legend for several years. She told eXtra.cz that she moved in with Jagr during the coronavirus pandemic:
"We moved two years ago, during the coronavirus pandemic, so furnishing the apartment was not entirely pleasant. I had to buy everything online, everything didn't look exactly as I imagined, so I'm looking forward to moving somewhere and furnishing the apartment again."
Branisova rubbished reports that Jagr is planning to retire, stating that even if he stopped playing, he would still be heavily involved with the team. "I think that if he ended his career, nothing would change," she said. "Jaromir would still travel with the players to matches and training sessions, so there would be no change."
Branisova models for JJ68 By Jaromir Jagr, a company she founded alongside Jagr. "Of course I have a salary and I'm certainly not complaining. Jarda is generous," she stated.
The model occasionally opens up about her mental health struggles. In July 2022, she told her Instagram followers that she'd cut herself off from the public for nearly a week to deal with mental issues. She stated:
"On Tuesday, I didn't go to work, I didn't reply to emails, I set my phone to flight mode, I didn't respond to Whatsapp messages and I canceled all plans until the end of the week. For 5 days I just slept, ate junk food and watched random videos on Facebook."
Branisova said she felt lost and wished to isolate herself from the world. Thankfully, she recovered her energy. She continued: "Today I finally feel full of energy and zest for life. Fortunately, I only have this condition once, twice a year at the most. But I know there are people who struggle with it much more often, but are afraid to talk about it."
In late May 2023, Jagr and Branisova were in the stands for Game 4 between the Florida Panthers and Carolina Hurricanes. Jagr watched his former team, the Panthers, beat the Hurricanes, progressing to the Stanley Cup final.
---