Every new season of You comes with a social media buzz that few other shows get. Season 3's October 2021 release was no different as fans reacted to another season of Joe Goldberg's murderous pursuit of love.
Guinevere Beck's stroll into Joe's bookstore sparks an obsession that leads to stalking and murder. Joe uses social media to learn about Beck's life and interests, and more bizarrely, to track her location. The pair's 'chance' encounters culminate in a moment of heroism for Joe, as he saves Beck from a fall on subway tracks. The hero gets his girl, but Beck soon starts questioning Joe's methods and motives.
Rest easy. You isn't based on a true story.
You is based on a best-selling book series by Caroline Kepnes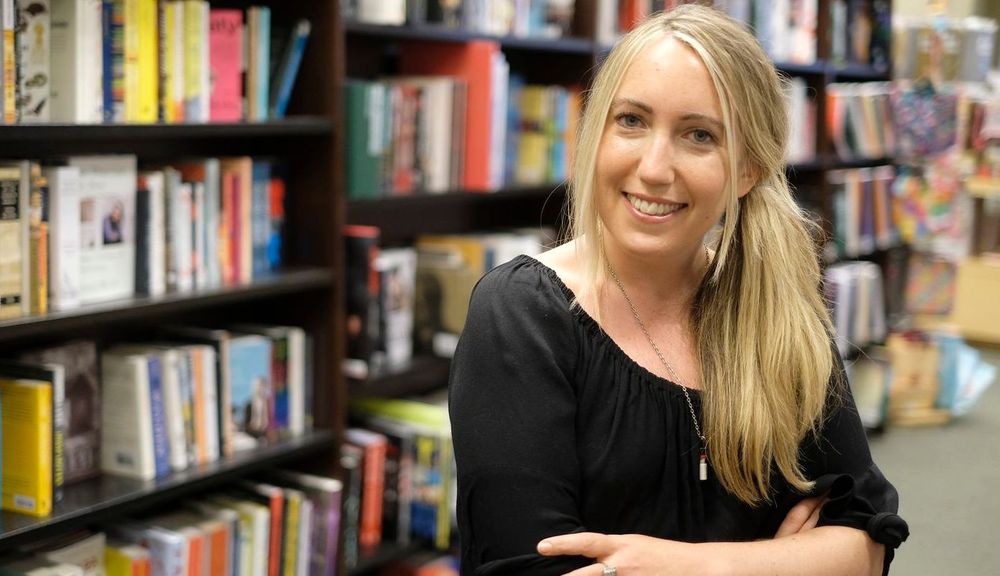 You is based on Caroline Kepnes' best-selling book series with the same name. She released the first book of the series in 2014, and it rapidly became a best seller.
The book shows a different side to romance – one facilitated by dark desire. It forces readers to question whether to support Joe's quest for love despite the murderous cost of his pursuit.
Typically, we all root for the happy couple to live together happily ever after. We celebrate grand romantic gestures by protagonists looking to woe their chosen ones. You makes you question whether stalking and murder classify as grand romantic gestures.
Kepnes' different take at love didn't impress executives at Showtime and Netflix. Lifetime picked it up, however, and made a series that would break the internet. Perhaps realizing its mistake, Netflix moved quickly in 2018 to secure the show's international broadcast rights.
Netflix's acquisition of the series made You a global series, with obsessed internet fans popularizing the series further.
Season 1 relied heavily on Caroline Kepnes' book. However, the showrunners didn't lean heavily on the book when producing season 2. Nevertheless, you can still feel Caroline's influence on the storyline.
Before You, Caroline was an entertainment reporter and a scriptwriter for television shows. Kepnes' brilliant mind will write more books in the series, translating to more enthralling television for us. Caroline's writing might also inspire a new show as she told Pop Sugar:
"I've written a lot of short stories about people who are similar, but those are obviously much shorter, and then you're done."
Social media influence on relationships inspired Caroline to write You. People have created fake identities online that affect their abilities to develop and sustain real-life relationships. She continued:
"There's such an anxiety now, thinking that we know everything about everyone – and we don't – and thinking that if you're upset with your life, well, it'll make me feel better to project happiness. These devices and all the networking allow us to have such a discrepancy between what's real and what we're projecting."
Kepnes based Joe's character on people she's met in real life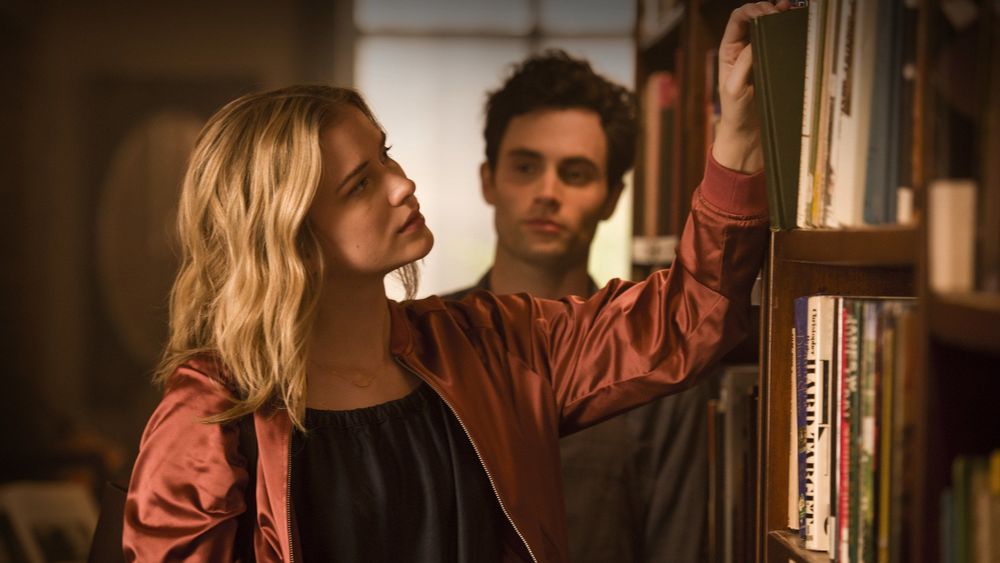 Joe Goldberg is partly based on Caroline Kepnes' dad. But Caroline Kepnes' dad is not a love-obsessed psychopathic murderer. Joe is a love-obsessed psychopathic murder, but not all the time; he has a good and loveable side. Caroline drew Joe's good side from her father.
To add another layer to Joe, Caroline thought about what she would want from a partner. She then added a murderous twist to her perfect lover. Joe is a combination of these different characters. He is charming and affectionate but also twisted and dark; he is attractive and good-willed, yet selfish and devoid of empathy.
Showrunner Sera Gamble told Entertainment Weekly that Joe isn't any different to most of us, but he takes things too far. She said:
"Joe is not so different than many of us. If you are a bit of a romantic, you might believe in bending the rules in ways that are more socially acceptable, doing a little light social media stalking. It's just that Joe takes everything so much further."
Almost everyone who's watched You roots for Joe and Beck. They are a good match, but Joe's darkness in the background proves too difficult to ignore. Gamble continued:
"I found myself intermittently rooting for [Joe and Beck] until almost the very last page. I was fully aware that it was not in line with my feminist view of the world, but what it taps into is something that is very deeply ingrained in me and I think a lot of people in our culture, which is a belief in the love story."
Perhaps You's greatest triumph is the conversation it sparked about social media stalking. "I think it will add to the conversation, it will create its own conversation," actor Peen Badgley told Deadline. 
You is not based on a true story, but it depicts something that could happen in real life. Perhaps it's time you start limiting how much you give away on social media.
---