In Love in Zion National: A National Park Romance, David Gridley's character, Adam Proudstar, unexpectedly finds love. Adam is a park ranger who reluctantly agrees to assist Lauren (Cindy Busby) in her search for a Native American vase. The pair's feelings for each other grow as they traverse the scenic yet grueling Zion National Park.
David Gridley and his wife, Marina Gridley, share one son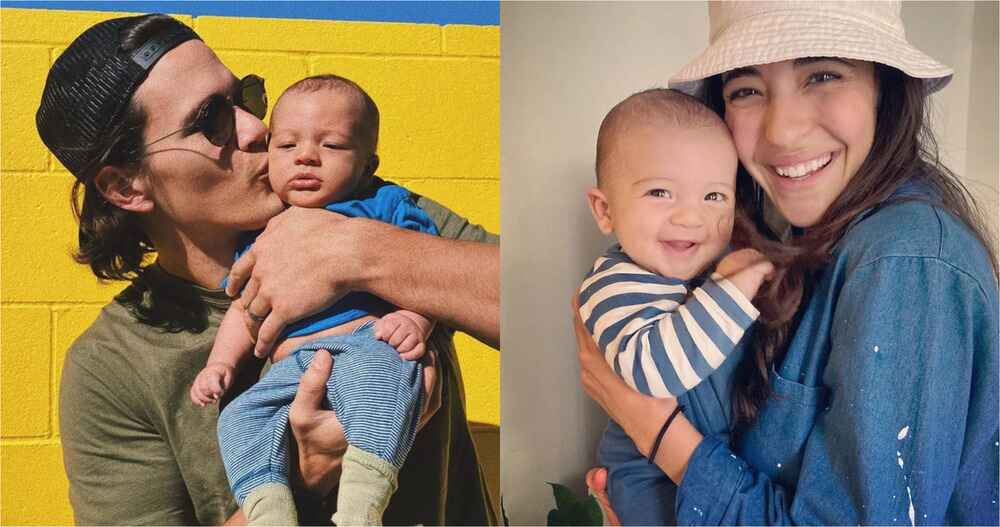 David Gridley is married to his long-term partner Marina Gridley. It's unclear when the couple started dating. They go back as far as September 2016, when she first appeared on his Instagram page.
"Everyone needs a mink," Gridley captioned a May 2019 Instagram post featuring himself and Marina. "BUT YOU CAN'T HAVE MINE!!!"
Marina and David likely met through acting. She is an actor with credits in shows like Confessions from the Friendzone and Go! Live Your Way.
The couple's son arrived in early 2022. "Brunch buddies," David captioned the child's Instagram debut in February 2022. He praised Marina's motherly attributes in a May 2022 post. "Happy Mother's Day to this wonderful woman! We are so thankful and blessed to be loved by you," David wrote alongside a photo of Marina and their son.
The actor told Just Jared that he involved his family in his physical preparations for the Hallmark film. David needed to get into top shape to tackle Zion National Park's challenging terrain, altitude, and weather. He said:
"My wife and I will go out and do a bit, along with our son. He's usually just strapped on my back so I get an extra little workout. But, I hadn't been doing it a lot before this movie."
David's son will get his acting debut in an upcoming short film titled Drift. "It is an action film that deals with a father protecting his family from a crime syndicate he used to be tied to," he talked to Survived the Shows about the short's plot.
"We're making a proof of concept short called Drift, and it's super exciting because my family is actually in it. My wife and my son make a little appearance in it, and that's exciting," David told Just Jared.
---