Corey Sevier stars alongside Vanessa Lengies in Hallmark's Take Me Back for Christmas. "It's one of those where no matter if it's on, I can sit down and watch it," Sevier talked to TV Fanatic about the uniqueness of his latest project. "It's funny, it has that magical element, but it's also grounded and has great family messaging."
Corey Sevier and his wife, Kate Pragnell, created Take Me Back for Christmas
Corey Sevier is married to Kate Pragnell. It's unclear when the secretive couple married or how many children they have. Sevier announced the birth of his son in December 2019, and gleaning from his interviews, it's highly likely that he and Kate welcomed another baby in secret. For instance, in a joint Just Jared interview with Sevier, Vanessa Lengies said:
"I think Corey is one of the most wonderful men I have met in my lifetime. I think he's a wonderful friend and actor, and now I know him as a director twice. I know him as a father to his children and a husband to his wife… he's just an all around good person." "Life gets busy and I'm having kids and Vanessa's off doing all this incredible stuff," Sevier added.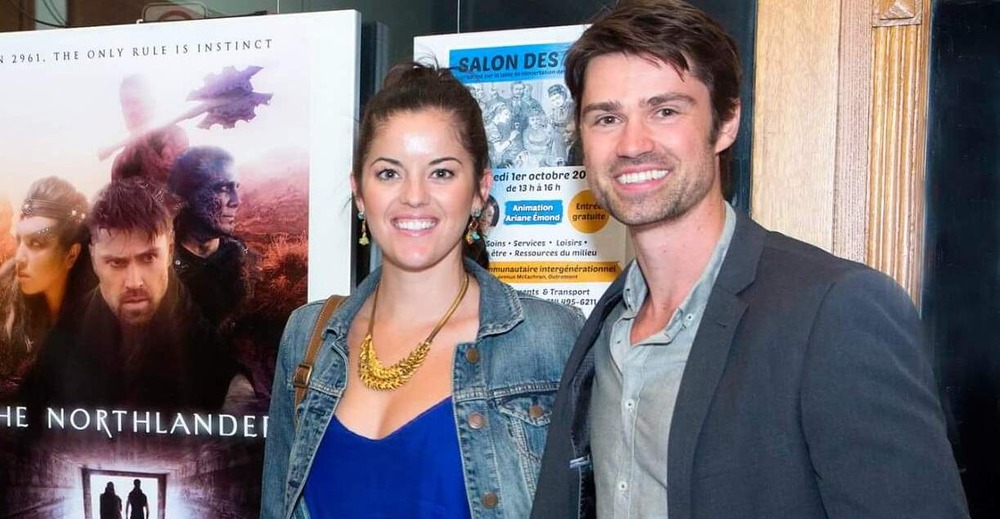 Sevier told TV Fanatic that he created Take Me Back for Christmas alongside his wife, Kate: she wrote the script, and he directed the film. The actor said: "My wife and I were literally sitting down on the couch watching it one night, and I turned to her, and I said, 'You know what? What if we made a Christmas movie like that?' And so we started developing it. Next thing you know, here we are a year later, and the movie's about to air."
Kate Pragnell is a writer and producer famous for The Man in the High Castle, Riverfront Romance, and Haley.
Corey Sevier broke up with Laura Vandervoort several months after their engagement
Corey Sevier and Laura Vandervoot started dating after meeting on the set of Instant Star. After dating for five years, the couple got engaged in August 2010.
The engagement lasted several months before the couple broke up.
---