Cindy Busby is a Hallmark movie stalwart, unlike David Gridley, who made his Hallmark debut alongside Cindy in 2023's Love in Zion National: A National Park Romance. Cindy has appeared in hit shows like The Vampire Diaries, Rush, and Supernatural, but she is known for starring in holiday and romance films on Hallmark and Lifetime.
Cindy Busby married producer Chris Boyd in December 2020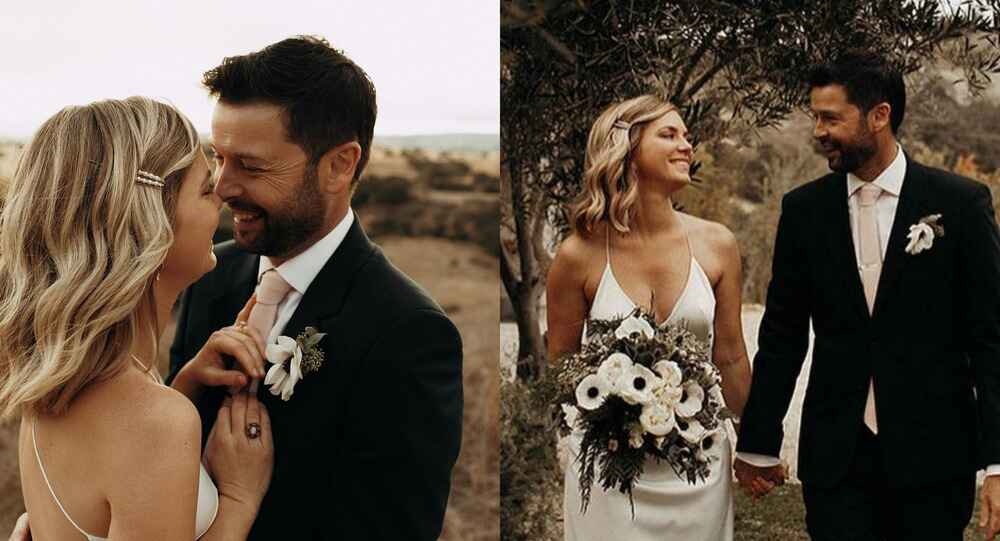 Cindy Busby and her husband, Chris Boyd, started dating in late April 2016. They were married in December 2020. "An absolutely perfect day I will never forget and couldn't be more excited to share my life with this amazing person! Love you forever," Busby captioned Instagram photos of the ceremony.
"Grateful for all the experiences that came before so that I could find my way home to you. I love you always," Cindy captioned her post.
Cindy told Rave it Up TV that she knew early in her relationship with Chris that she'd met 'The One'. She said that Chris spoke her love language: quality time. Cindy stated that despite the long-distance nature of their relationship, they found time for each other. She revealed:
"We made a rule for each other that every three weeks we would meet, whether it was for a weekend or whatever. And we really stuck true to that. It was probably the first time I'd ever been with someone who truly put me first and spoke my love language. We genuinely just wanted to spend so much time together."
Chris Boyd is a producer with credits in Autonomy, Relationship Status, and I Love Bekka & Lucy. He is listed as a co-executive producer on the following shows: Play by Play, In the Vault, and Legacy: The True Story of the LA Lakers.
Cindy and Chris raise a dog named Suzie. They adopted the pooch from Maeday Rescue, a non-profit dog rescue organization based in Los Angeles.
"Hey Instagram friends! Welcome Suzie to our family! The sweetest angel that came into our lives and we're incredibly grateful to be her Paw-rents," Cindy announced on 24th July 2021.
---