Arsenio Hall is an American comedian, actor, and talk-show host famous for hosting The Arsenio Hall show from 1989 to 2014 and again from 2013-2014. In 1986, Fox launched a late-night talk show to rival NBC's popular late-night show hosted by Johnny Carson. However, Fox's chosen host, Joan Rivers, proved to be unpopular among viewers, and in 1987 Rivers left Fox.
Fox picked several temporary hosts to run the show, with Arsenio Hall proving to be the most popular. The network rewarded the enigmatic funny man with The Arsenio Hall Show. It proved to be a masterstroke for Fox as Arsenio attracted the coveted young demographic to the channel.
This piece will look at Arsenio's sexuality and dating life. Arsenio Hall is not married, and he is not gay.
Arsenio left showbiz to take care of his son Arsenio Hall Jr. after his relationship with the boy's mom Cheryl Bonacci crumbled
Arsenio Hall left The Arsenio Hall Show at the height of its popularity in 1994. He told CBS that he could not deal with the stress of hosting a late-night show anymore. He pointed to the gray hairs on fellow late-night show host Jay Leno's head as proof that hosting a late-night show was difficult. He said: "That's NBC, that's late night. That's the stress."
At the time, he knew that the prospects of having a family were minimal. A doctor had informed him that it was unlikely that he could sire a child. He'd experienced the joys of fatherhood via his friends, and he always retained hope that by some miracle he would become a father. Cheryl Bonacci, Arsenio's ex-partner, delivered Hall's miracle baby, Arsenio Hall Jr., in September 1999.
Unfortunately, Arsenio's relationship with Cheryl crumbled shortly after their baby's birth. "She [Cheryl] understood the strong bond I wanted to have with him because of my own childhood," Arsenio wrote in a 2012 op-ed for Newsweek. "I was determined to be there for my son's first walk, talk, boo-boo, and whatever else. I didn't want to miss a thing."
Hall understood that being a single father would be the toughest job he'd ever undertaken. Therefore, he decided to quit working to take care of Hall Jr. He participated in minor projects, but he avoided anything that would keep him away from his son for long periods. Arsenio wrote on Newsweek that his decision came with a hefty price:
"I know I did the right thing by taking time off to raise my son. But it also came at a price. I turned down many opportunities over the years because I didn't want to leave him for long periods of time. And in Hollywood, as in any business, the calls stop coming when you don't answer."
Arsenio returned to showbiz came at the urging of his son. A visibly emotional Hall told Oprah Winfrey that Hall Jr. encouraged him to take part in The Celebrity Apprentice, which he won. "Dad, we can win this," Hall Jr. told his father.
Arsenio insisted that sexual orientation didn't matter after queer rights activists confronted him on the set of The Arsenio Hall Show.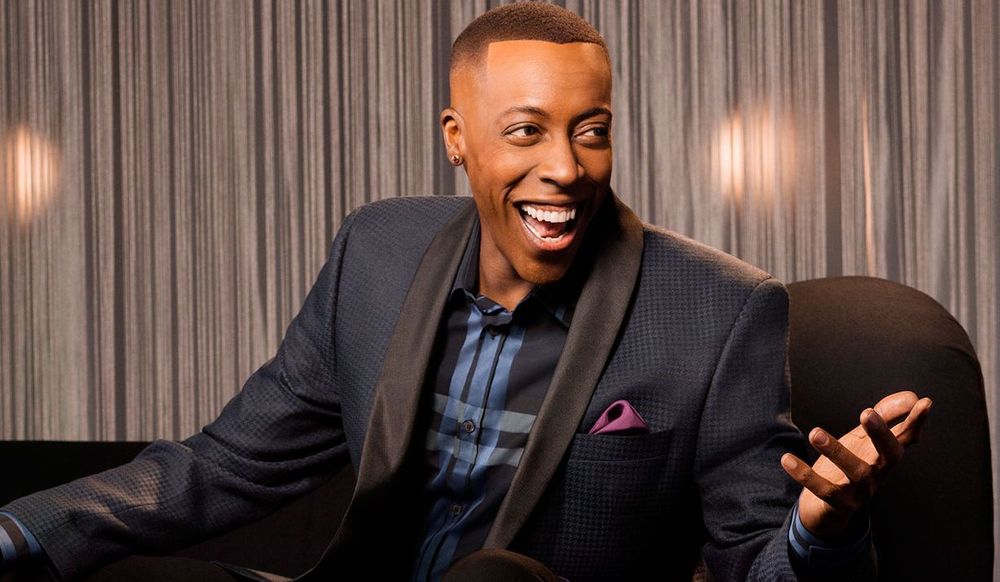 A December 1990 taping of The Arsenio Hall show got off to an unusual start after members of Queer Nation confronted Arsenio demanding to know why Arsenio didn't feature gay guests on the show. Hall took a pro-gay stance and reiterated that he didn't discriminate against people based on sexual orientation. He added that he'd had plenty of gay guests who hadn't gone public with their sexuality:
"You think I haven't had somebody on my show because they're gay? What's wrong with you, man? The one thing that I would not do is discriminate against a guest because of their sexual preference. To be honest with you, there are a lot of gay guests on this show, but it none of your damn business that they're gay."
As the argument continued, Arsenio grew visibly enraged and insisted that he brought on guests based on their current projects and not on their sexual orientation. He also defended himself as a comedian and stated that he had gay friends. "I do black jokes. I do gay jokes," he said. "I am a comedian." Arsenio dismissed the protesters as 'rude' and 'stupid.'
Hall was still angry when his first guest, actor Paul Hogan, joined him on set. At the time, taking a pro-gay stance was quite risky, and it could have cost Arsenio. In a 2014 interview with Logo Tv, Hall explained his anger at the Queer Nation protestors. He stated that, at the time, coming out as gay could have ruined an entertainer's life; therefore, most celebrities chose to stay closeted. Arsenio said:
"It's because I knew who I was. I knew a lot of my friends didn't come to my defense when everyone was in the closet. I can give you 20 guests on my show in a month [who were gay], but they weren't talking about it. Luther Vandross ain't talking about it. He can't at the time. Louie Anderson can't then. Ellen can't then. Rosie can't then."
Hall was rumored to be dating Paula Abdul and Emma Samms
Paula Abdul and Arsenio Hall are rumored to have started dating after meeting on the set of the 1988 film Coming to America. The pair reportedly gave their relationship another shot in 2009, but the rumor turned out to be false.
Reports of a relationship between Arsenio and British Actress Emma Samms erupted after the pair flirted openly on The Arsenio Hall Show. In a 1989 report about Arsenio's popularity, Donna Britt of the Washington Post wrote: "… playing such fragrant on-air footsie with actress Emma Samms that everybody watching knew they'd had an affair."
---