100 Day Dream Home is an ambitious HGTV renovation show hosted by Mika Kleinschmidt and her husband, Brian. Mika is the realtor who convinces clients to renovate, while Brian is the developer who executes the renovation within 100 days. Mika is also a creative force on the show, with some of her ideas earning plaudits from happy homeowners and fans of the series.
Completing a full renovation in just over three months isn't easy, but at times, Mika and Brian make it look like child's play. They often have time to incorporate a surprise feature for the homeowners.
This piece will look at Mika's relationship with her husband, her family, and the couple's experiences working together.
Mika and her husband met in high school, but he didn't have the courage to ask her out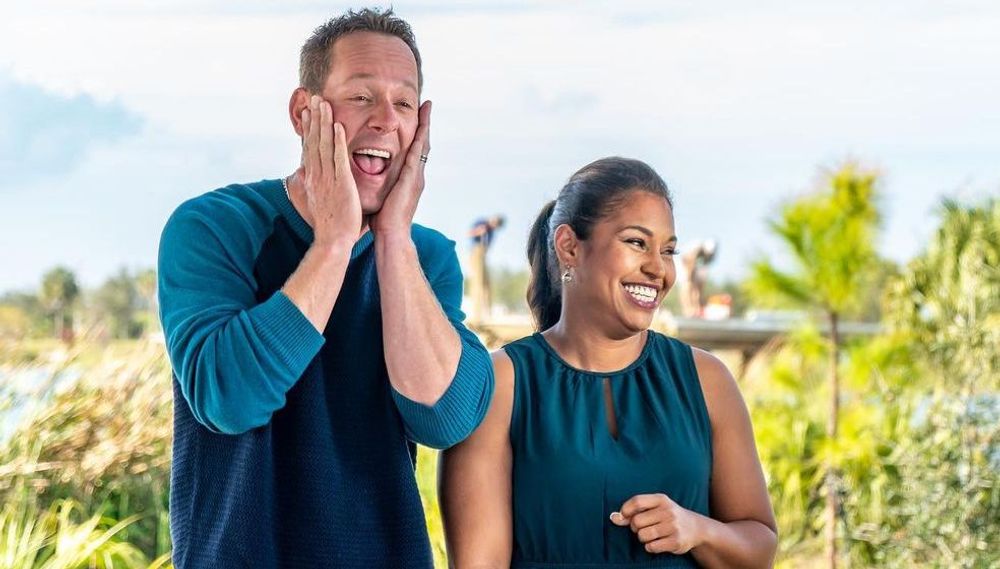 Mika Kleinschmidt was born in Tampa, Florida. Her birth year is unclear, but she celebrates her birthday on 30th March. Mika moved around a lot growing up as her father worked in the military. She met her husband, Brian, during her time at Riverview High School in Sarasota, Florida.
Brian's mom, a retired elementary music teacher, encouraged Brian to sign up for music class. However, due to an administrator mishap, Brian ended up in the girls' chorus class, which included one Mika McGee. Brian told Osprey Observer that he saw something special Mika:
"My schedule got mixed up so I was in girls' chorus for the first couple of weeks of school. That was where I first met Mika and I knew there was something special about her. My guidance counselor kept telling me she was doing her best to get my schedule corrected so I didn't have to be in girls' chorus anymore. I told her I was in no hurry!"
Despite his attraction to Mika, he was too shy to ask Mika to homecoming. A decade later, Mika and Brian reunited as rivals in the fitness field. Brian owned a gym known as Anytime Fitness, and Mika worked as a trainer at a rival gym. He convinced her to join his chain of gyms and asked her out on a date.
The couple dated for four years before tying the knot on 10th October 2015. On 10th November 2019, Brian celebrated the couple's anniversary by posting a series of Instagram photos showcasing the couple's relationship. He captioned the post as follows:
"Through the years you've pushed me, challenged me, comforted me, motivated me, encouraged me and loved me no matter what. You accepted me at my lowest and have elevated me to my highest. I love doing life with you and can't wait for all our futures together. Happy Anniversary to my: former high school classmate, my business partner, my best friend, my rock, my co-host, and my EVERYTHING!"
Mika raises her daughter from a previous relationship Jade with Brian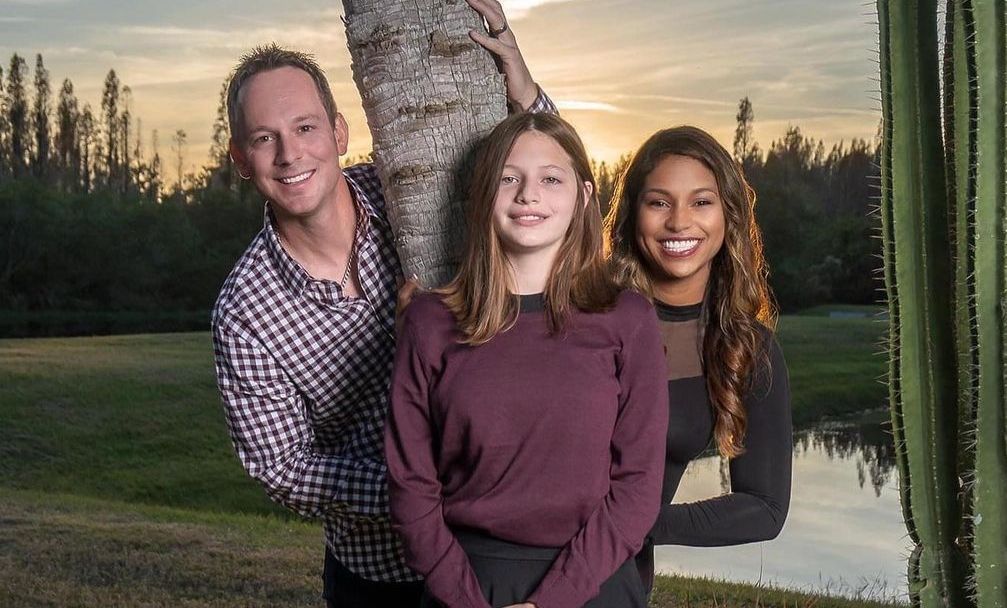 Before reuniting, Brian was married to Ericka Dunlap. The couple got married in 2007 and divorced in 2011. They appeared in season 15 of The Amazing Race.
Mika's previous partners are unknown, but one of her past relationships yielded her daughter Jade. Brian has no biological connection to Jade, but the pair share a deep bond. On 23rd February 2020, he shared Instagram photos of his best moments with Jade alongside the following caption:
"Happy Birthday to the best thing that has ever happened to me! Thank you for 11 years of incredible memories… I am honored to be your 'Bonus Dad.' I love you more than anything Jade."
Mika admits that it can be stressful working closely with family, but it is always worthwhile
Mika, Jade, and Brian are gradually morphing into TV's favorite renovation dream team. There have been some close calls, but the family has never failed to complete a house within 100 days.
They make it look easy, but Mika admits that it can get tough sometimes. The most challenging period for the couple was when they were involved in the competition show titled Rock the Block while filming episodes of 100 Day Dream Home. "In Rock the Block, we were completely like fish out of water," Brian said.
"It was a challenge working with each other all day long and going home with the same person." The couple experienced a lot of pressure, but in the end, their working together turned out to be an advantage. "It was an advantage," Mika said. "Because we already know how to push each other's buttons and how to choose our battles."
---