Michael Symon is a famous American chef famous for hosting a variety of shows on Food Network, including Iron Chef America, The Best Thing I Ever Ate, and Food Feuds. He has also made contributions to magazines such as The Oprah Magazine and Gourmet, and authored several culinary books.
Symon is more than just a chef to the people of Cleveland, Ohio. He is credited as one of the people who helped 'save' the restaurant scene in his native Cleveland. Michael owns several restaurants in the area, including Lola and Mabel's BBQ.  
This piece will look at Michael's wife and family, his step-son, and his battle with auto-immune diseases. 
Michael and his wife Liz Sanderson tried to be friends but it didn't work out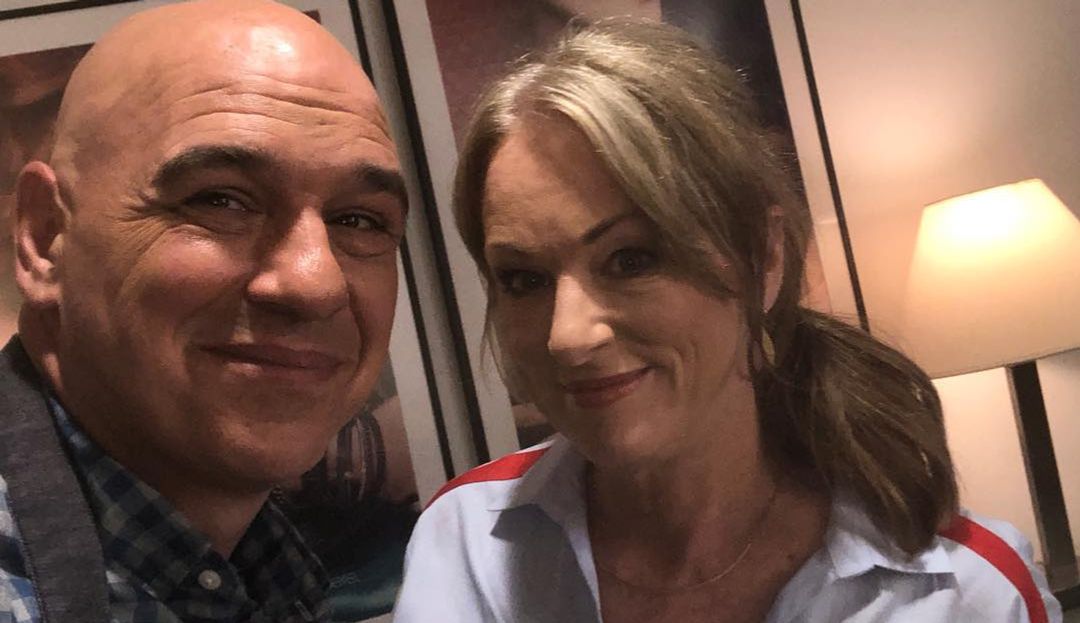 Michael and Liz first met in 1990 when he was fresh out of culinary school, and she managed the restaurant he worked in. Symon thought Liz was pretty and had 'presence,' but he didn't approach her romantically. The pair became close friends, and in 1994, Michael moved to Caxton Café. 
The restaurant needed a manager, and Michael recommended Liz for the job. Liz accepted the offering, and with time, her bond with Symon grew stronger. It got to a point where they couldn't be friends because they shared something deeper. Symon told The New York Times:
"We'd get done with work, the staff would go out together, we'd get drinks, then we'd make out and think, 'That was a bad idea, we should just be friends.' Then a week would pass, we'd go out again, and the same thing would happen."
The couple gave up trying to be friends and started dating. Two years later, Symon proposed with a ring he'd borrowed from a friend since he couldn't afford to buy one. The couple tied the knot on 1st November 1998 at the Pilgrim Church in Cleveland. Symon told The New York Times that he thinks of his wife as the most special person in the world. He said:
"She's enjoyable to sit with and listen to. We have a heightened sense of connection, communication and passion. If you don't look at your wife as the most special person in the world, why are you with her?"
Michael describes family as the most important thing in the world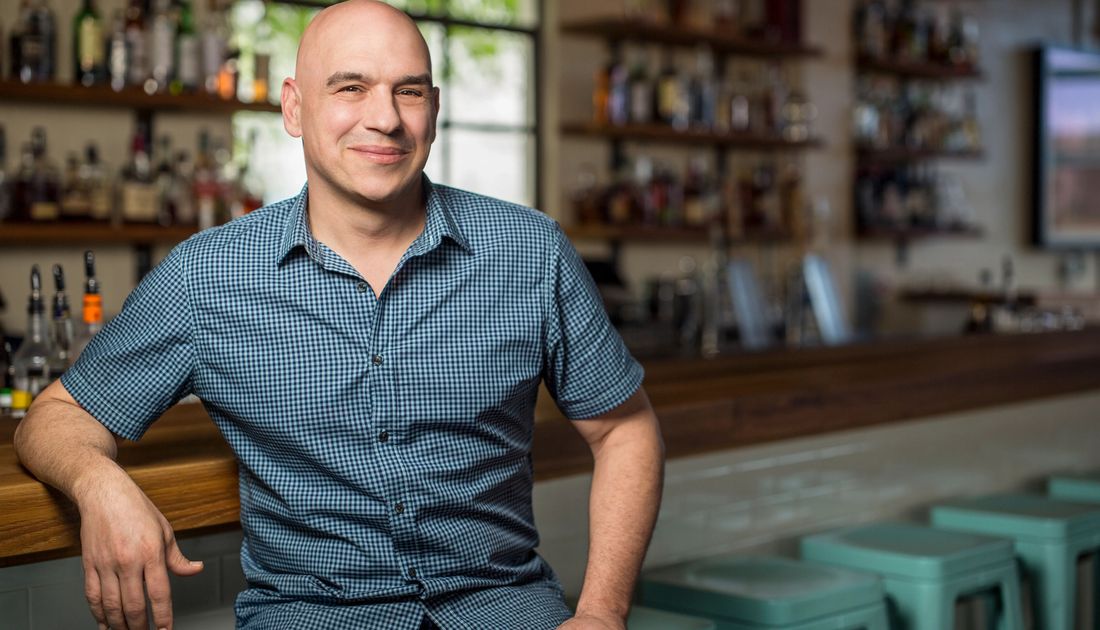 Liz's union to Michael was her second marriage. Her first marriage yielded Michael's stepson Kyle. Michael treated Kyle like his own son, and it was vital for him that his family ate together. It became difficult to balance family and work-life after Michael and Liz opened their first restaurant, but the family always tried to have meals together. 
Michael considers family to be the most important thing in the world. In an interview with Newsday, he described how he involves his nieces and nephews in preparing meals. In an article he wrote on Medium, he revealed that family is more important to him than career advancement. Symon wrote:
"I've been in the restaurant and TV business since I was 19, and there have been a lot of 80-90 hour work weeks in the past 30 years. It's a challenge to find that balance between building your dreams and focusing on what's most important – family."
He helped his stepson build a successful coffee and doughnut business in New York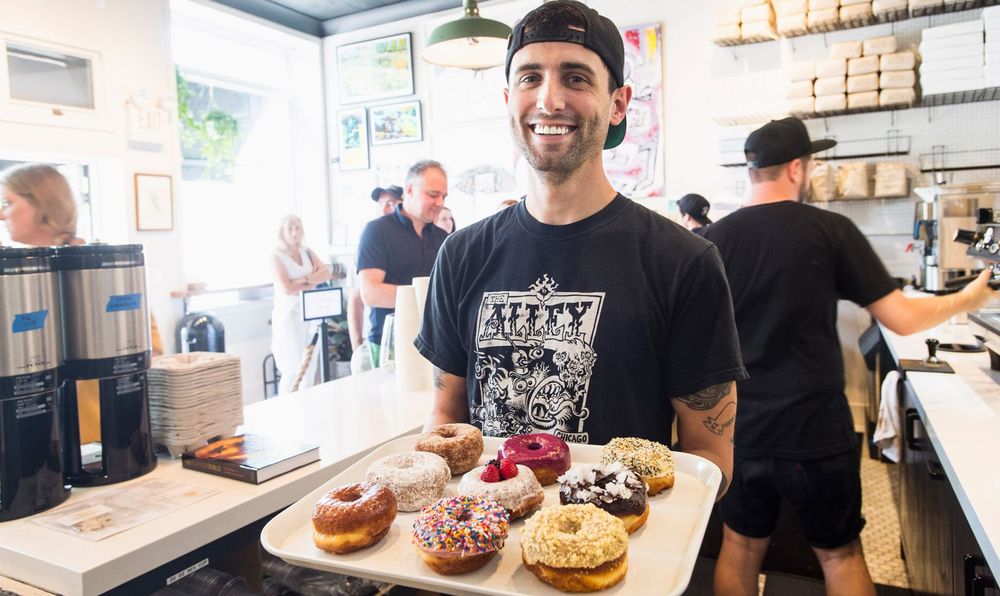 It was almost inevitable that Kyle would follow his parents into the restaurant business, having grown up under the stewardship of two master chefs. Kyle started planning for his restaurant after helping to open a café in Lakewood, Ohio. He accelerated his plans after he moved from Cleveland to East Hampton, New York.
He started hunting for storefronts, but the ones he found were too expensive. In the meantime, he worked at a historical-society thrift store to cover day to day expenses. After searching for three years, he found an affordable storefront in Sag Harbor. Kyle planned to open a coffee shop, but there were several established coffee shops in the area.
He turned to Michael for advice, and Symon suggested that he broaden the menu of his shop with sandwiches and doughnuts. Kyle told Food Network Magazine:
"When Michael mentioned doughnuts, I loved the idea right away. Doughnuts are fun, you can walk around holding them and they would distinguish us."
In August 2016, Kyle opened Grindstone Coffee and Donuts. His investment and his dad's advice paid off. Kyle can count on Michael's help whenever he needs it, and he can also rely on his dad's cooking skills. According to Magzter, Michael has been known to put in a shift at Kyle's restaurant whenever he is in town.
Michael's wife influenced him to try out vegetarianism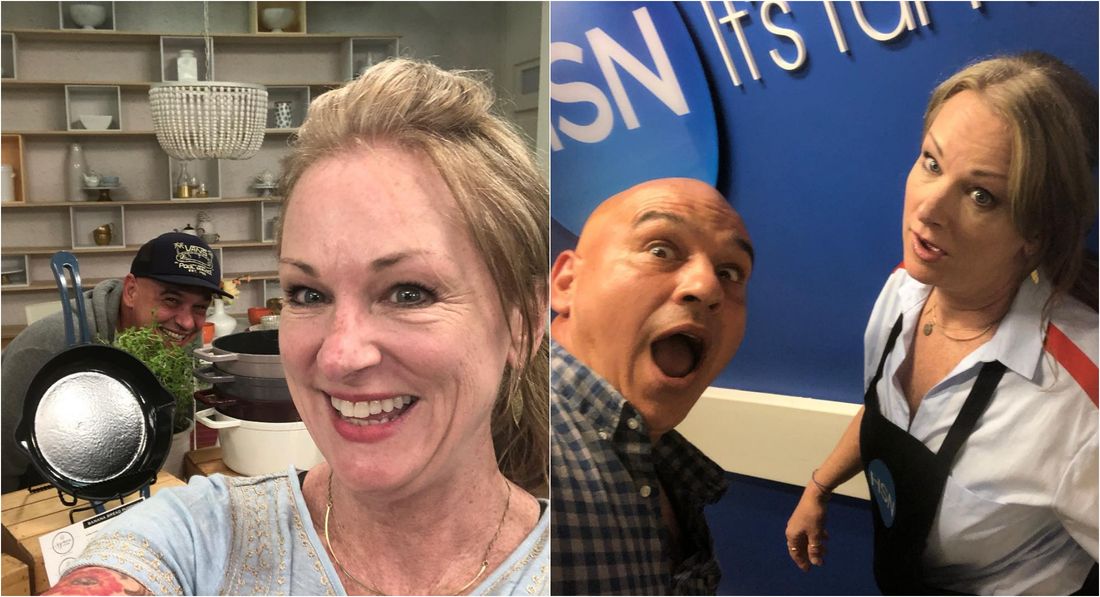 At the end of 2015, Michael tried to go all out vegetarian. He ditched meat and picked up a diet of fruits and vegetables. Michael told his Twitter followers that he felt great and didn't feel hungry at all. However, in a February 2016 interview with The Miami Herald, he expressed his true feelings about going fully vegetarian. He said:
"I tried not eating meat for like three weeks, but it didn't work for me. I'm not gonna lie. I hated it. I didn't feel good. You gotta do what works for you."
Michael eats vegetarian diets two times a week, and whenever he and his wife are alone. He explained in an article he posted on Medium:
"I am a vegetarian two days a week and always have been. When I eat a big meal at home, it's always vegetables that I can put something on. If I'm entertaining, I cook vegetarian meals that I can put proteins on, but when it's just Liz and I just by ourselves, we cook or order vegetarian."
He claims that he is yet to perfect his mom's baklava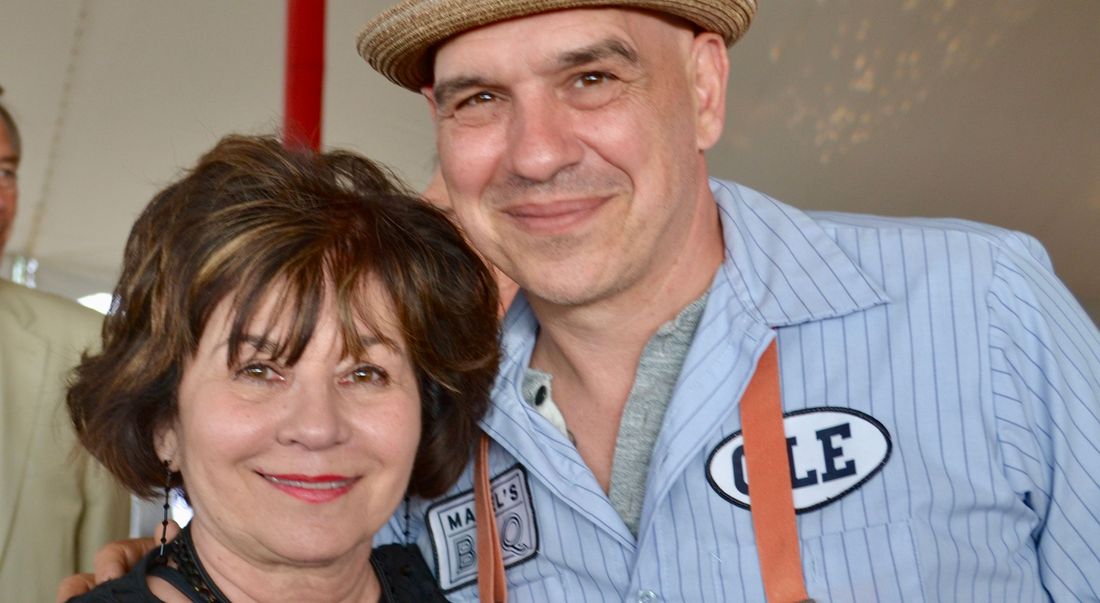 Michael grew up in a Greek and Sicilian family that loved cooking. His grandmother and mother inspired him to start a career as a chef. Symon is one of the most famous and revered chefs on the planet, but he claims that he is yet to perfect his mom's baklava. He told Food Network Magazine:
"The baklava is a family recipe, and my mom is the only one who can make it right. I've been watching her make it since I was 4, but I always mess up and 'over-chef' it."
Michael's mom still corrects him when she feels that he is doing something wrong. She was the inspiration behind Symons restaurant, Angeline, which was named for her. The restaurant features family recipes with its main dish called 'Mom's Lasagna.' Michael told Food and Wine:
"Every Wednesday at my parents' house was lasagna night – the night all my friends begged to eat over. You could smell the lasagna baking houses away, and Wednesday was the only night of the week I was more than happy to be early for dinner. I've eaten lasagna from every corner of the earth, and I have yet to find one as good as Mom's."
Michael had to change his diet to deal with lupus and arthritis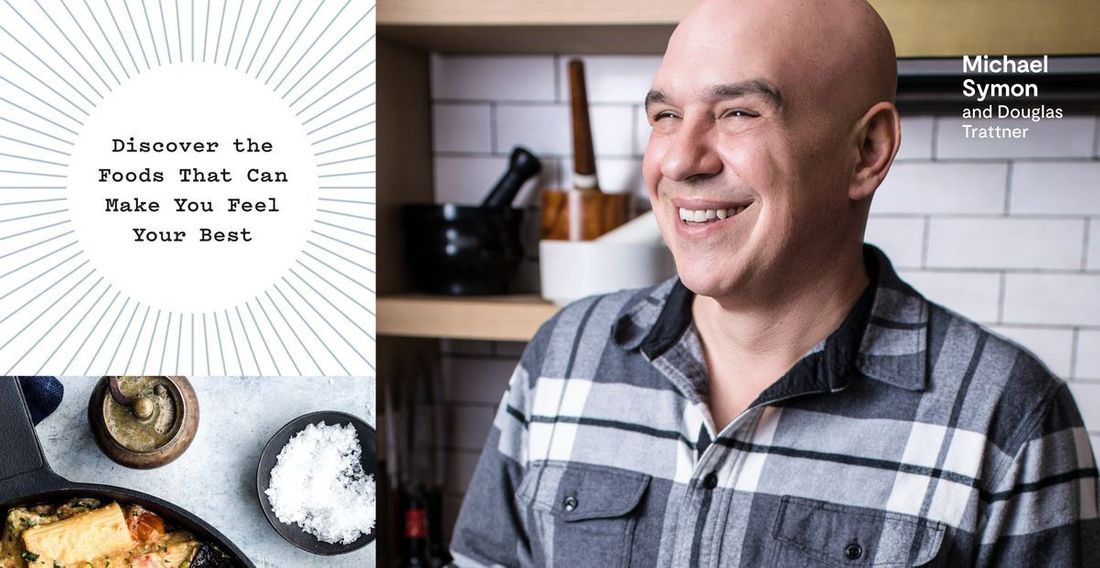 Michael learned that he had external lupus and rheumatoid arthritis when he was in his 20s. In his book Fix it With Food, he wrote that he was resigned to the fact that he would have to deal with pain and medication for the rest of his life. However, he decided to experiment with his diet to see if it would help deal with his conditions. He told Salon:
"So I just started playing around with my diet to see if I changed things – or it would change the way that I feel. So when I did it the first time and when I first started figuring it out, I did a 30 day reset, where I just cut out everything in my diet that had anything to do with inflammation, which was awful. I was so angry. It was like everything that I loved to eat I couldn't eat for 30 days."
The reset put him in an angry mood, but it allowed him to reintroduce foods into his diet and figure out his triggers. He found out that his triggers were sugar and dairy. After cutting out these foods from his diet, Michael started to rely less and less on pain medication because the pain gradually went away.
Symon's experience inspired him to author the book, Fix it with Food. The book offers different diets to help readers find and avoid their triggers while enjoying delicious meals. He continued:
"But what the book teaches you how to find your trigger, and then it gives you recipes to omit those from your diet which still taste great. I own restaurants. I'm a chef. I've been cooking my whole life. I can't do a book or teach people to cook something that tastes like shit. So my first priority – always – is make delicious food and then go backwards from there."
---