Hailie Deegan is an American professional racing driver who competes full-time in the NASCAR Camping World Truck Series for David Gilliland Racing. The 19-year-old prodigy was formerly a Toyota Racing Development driver before switching to Ford Racing Development. Hailie launched her racing career off-road and on-dirt before transitioning to asphalt in 2016 to pursue a stock car racing career.
She made her NASCAR debut in the NASCAR K&N Pro Series West in 2018. She put in impressive performances for her tender age, becoming the first female driver to win races in the West Series.
This piece will look at Hailie's personal life. It will focus on her parents, her boyfriend, and her controversies.
Hailie's superstar dad Brian Deegan converted to Christianity after a near-fatal crash in 2005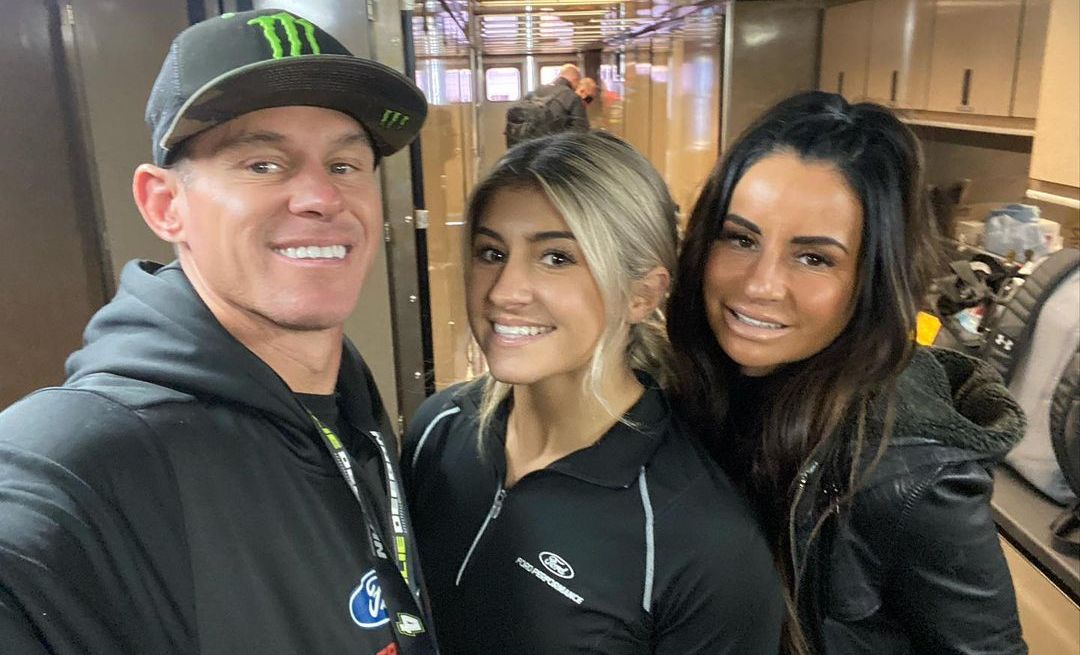 Hailie Deegan was born on 18th July 2001 in Temecula, California, to Marissa and Brian Deegan. Marissa and Brian married in 2003 and have three children: Hailie, Haiden, and Hudson, all of whom are involved in motorsport.
The children are looking to emulate their superstar father Brian Deegan, though it will prove to be a hard task as Brian is the most decorated Freestyle Motocross Rider in X Games history. Brian etched himself into the history books by becoming the first driver to do a twisting backflip 360 in competition. Brian named the trick The Mulisha Twist, but it is commonly referred to as an underflip.
Brian's career almost ended in 2005 after crashing while attempting a backflip during filming for a television show. The near-fatal crash had a profound effect on Brian as he dedicated his life to Christianity after recovery.
Most of Brian's team eventually embraced religion, completing a dramatic turn from the bad boys of freestyle motocross to believers in Christianity. Brian feared that vocalizing his commitment to religion would affect his popularity, but he did it anyway and experienced a different reaction. He told The New York Times:
In the end I said, who's more radical than us? Everything we do is full-on. Once we went to church, we were full-on Christians, too. And we're going to go for it. On the mic, I'll say it. On TV, say it. The next thing you know, I have way more people pumped on me."
Hailie's boyfriend Chase Cabre is a development driver for Rev Racing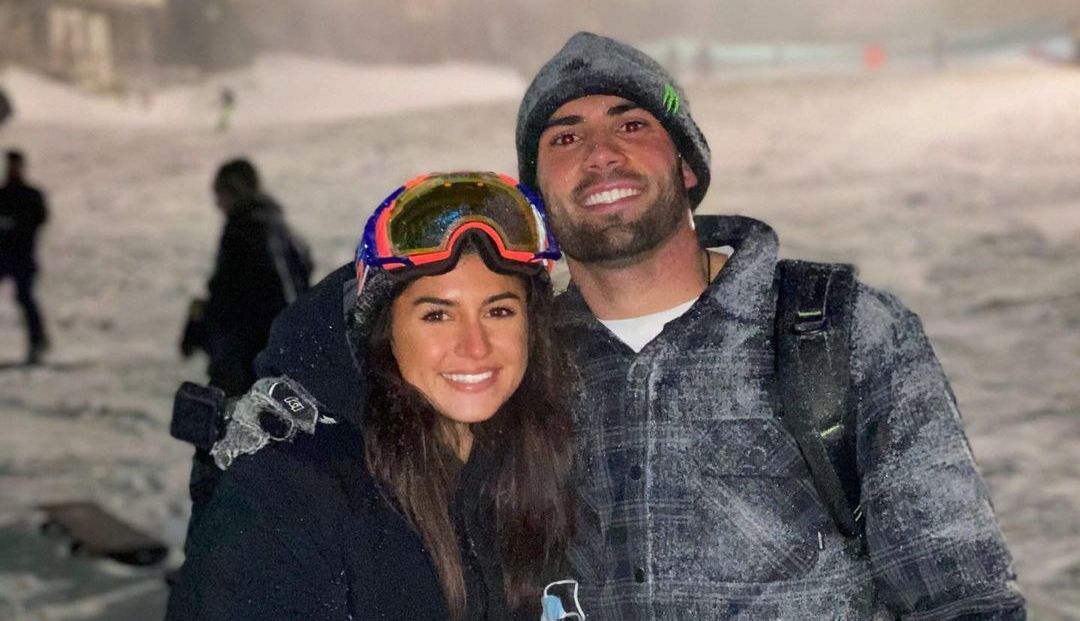 Hailie's boyfriend Chase Cabre also hails from a motorsport background. Per his bio on his website, he started racing aged four, making his way up the ranks to NASCAR. In 2017, He joined the NASCAR K&N Pro Series East and was named in the NASCAR Next Class. The talented driver ended the 2019 season with 2 wins, 4 pole positions, and 7 top-5 finishes.
Chase and Hailie probably met in motorsport circles before starting their relationship. The couple regularly posts their best moments on Instagram. On 20th February 2021, Chase posted a photo of the pair cuddling while enjoying the sunshine at Daytona Beach, Florida.
She had to undergo sensitivity training before the 2021 season after making insensitive comments during an iRacing stream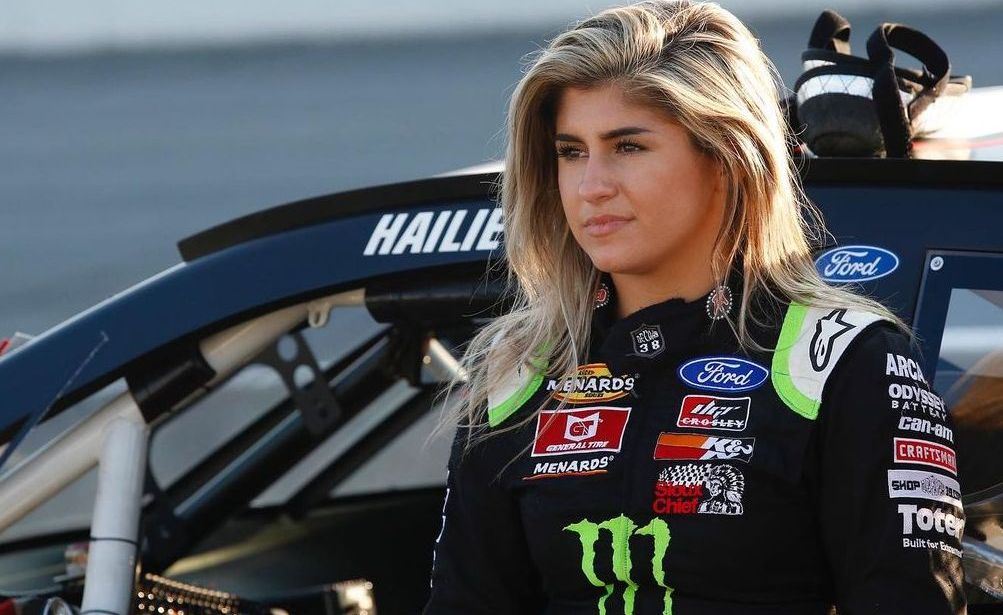 Hailie Deegan has courted plenty of controversy over the past year. She first received backlash for showing disregard to the California wildfires that had ravaged most of the State. Instead, Hailie posted a video mourning about having to wash her Ford Mustang just days after she'd washed it. The backlash prompted Hailie to remove the Instagram video.
Deegan drew the ire of fans again after calling the coronavirus a 'hoax' during an early September 2020 episode of The Deegans Podcast. Hailie and her father Brian were discussing how the coronavirus had affected her development due to postponement or cancelation of events. Hailie referred to the virus as 'the flu' before capping things of by calling it a 'hoax' in the middle of a fake cough.
The 8th September episode is available, but it doesn't contain the part where Hailie called the coronavirus a hoax. However, Twitter users captured the moment before it was taken down. Hailie received criticism for her insensitivity, given how badly the virus had taken a toll on Americans' health and livelihoods.
Hailie hit the spotlight again for all the wrong reasons after using an insensitive slur during an iRacing Twitch stream. The 19-year-old responded angrily to a driver who'd hit her, using a slur deemed offensive to people with intellectual and developmental disabilities. She swiftly posted the following apology via Twitter:
"Earlier tonight I used an insensitive word during an online race being broadcast on Twitch. It was inappropriate slang and a stupid thing to do. I apologize to everyone who was offended by it. There's no excuse for it, and I know I have to do better for my sponsors and fans."
NASCAR took notice of Hailie and her apology but insisted that she had to take sensitivity training prior to the start of the 2021 season.
---