Adam Kinzinger's time as the U.S. representative for Illinois's 16th congressional district will end soon, but Kinzinger's political career looks set to continue for a while longer. In 2021, Kinzinger did what many in his Republican party didn't dare to do: he criticized former president Donald Trump and voted for the creation of a committee to investigate the 2021 Capitol attack.
Kinzinger appears to have been ahead of the curve as the Republican Party shows signs of moving away from its controversial de facto leader. Adam's two-year headstart places him in a prime position to lead the party's seemingly ineludible post-Trump era.
Adam married Sofia Boza-Holman weeks before COVID-19 struck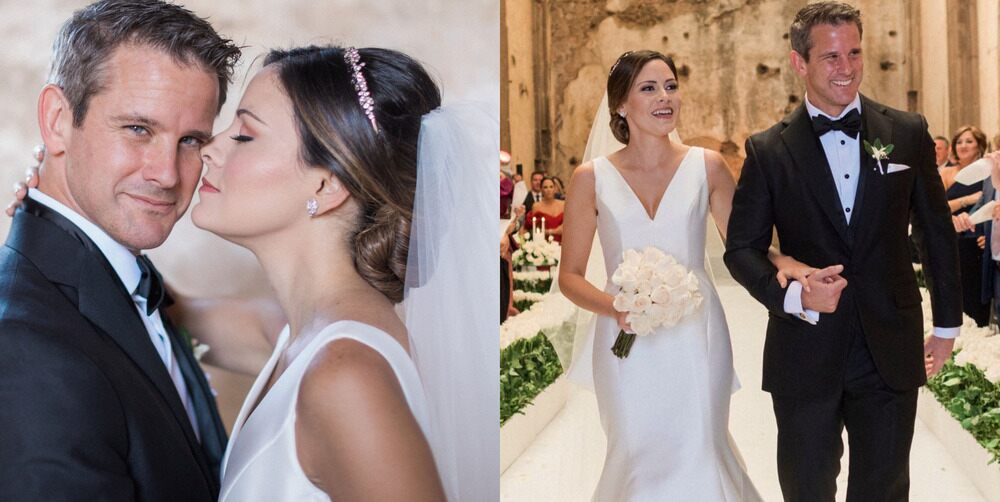 Adam and Sofia Boza-Holman started dating sometime in 2018. Sofia accepted Adam's wedding proposal in June 2019. "She said: yes!" Kinzinger captioned the announcement post.
Kinzinger was engaged before – to fellow Air Force Captain Riki Meyers – but the couple didn't make it to the altar. It proved second time lucky for Adam as he wed Sofia Boza-Holman on 15th February 2020 at the Convento de las Capuchinas in Guatemala.
Pastor Nate Ferguson oversaw the nuptials as close friends and family watched. Adam released the following statement:
"It's official: I am one very lucky man to now have such an incredible woman as my wife. Sofia and I are incredibly blessed to have the love and support of so many over this past week, and we know God was at the center of it all."
Weeks later, the COVID-19 pandemic shut down everything. Adam revealed via Twitter that he had the perfect quarantine partner: his wife, Boza-Holman. "I am a very lucky man. Cheers to my wife!" Kinzinger wrote.
Two weeks before the couple's anniversary, Adam complimented Sofia via Instagram, calling his first year of marriage the best of his life. "Happy anniversary," Adam captioned a wedding post on 15th February 2021.
Kinzinger, Sofia, and their son received death threats in June 2022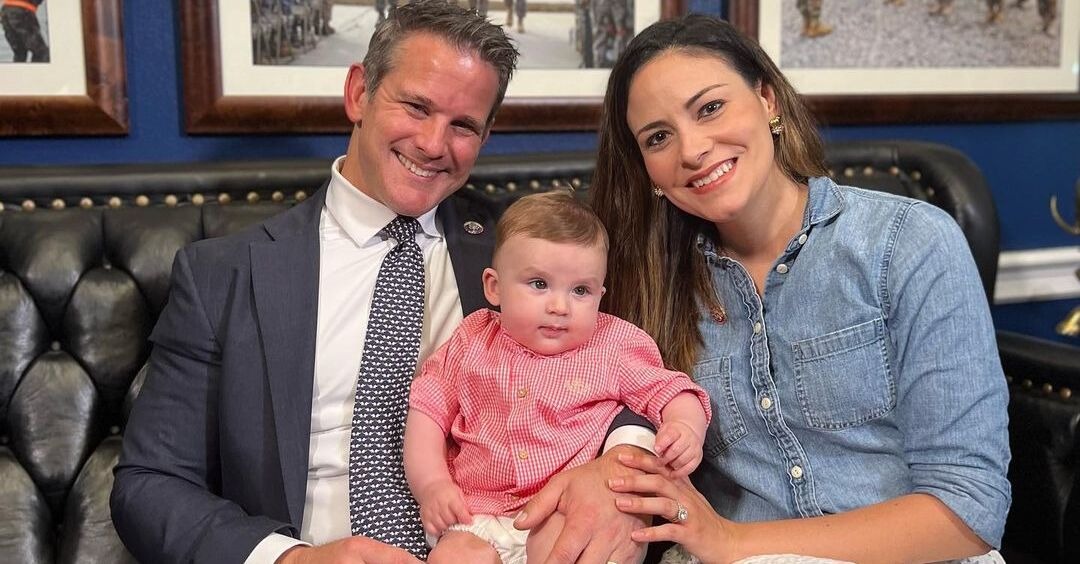 In July 2021, Adam announced via Instagram that the couple's first child would 'land' in January 2022. "Ladies and Gents, introducing Christian Adam Kinzinger," Adam wrote on 20th January 2022. "He and mom are healthy and I'm stoked!"
You can keep track of Christian's growth via Adam's Instagram page, which contains many cute photos of the boy.
In June 2022, a threatening letter addressed to Sofia arrived at the family home. Kinzinger posted a Twitter photo of the note; it read in part:
"Although it might take time, he [Adam] will be executed. But don't worry! You and Christian will be joining Adam in hell too! We find it blasphemous that you name the son of the devil Christian!"
The sharply-worded correspondence accused Adam of selling his and his family's souls. Adam told ABC that the message foreshadowed future violence that would only be avoided if people embraced the truth. He explained:
"Now that I have a wife and kids, of course, it's a little different. There's violence in the future, I'm going to tell you. And until we get a grip on telling people the truth, we can't expect any differently."
Sofia works as a communications specialist in the Washington DC-Baltimore area
After graduating from Southern Methodist University, Sofia worked as a communications advisor for Speaker John A. Boehner. In 2016, she worked as the Hispanic media press secretary for the Republican National Committee, her Linkedin page reveals.
Boza-Holman participated in Donald Trump's inauguration by serving on the Inaugural Committee as the director of strategic media. She later served in the Trump White House for one year as the regional communications director.
In January 2018, she joined Vice President Mike Pence's team as the director of strategic media. From January 2020 to August 2020, Sofia worked for the Department of Homeland Security as the deputy assistant secretary for media affairs.
Since August 2020, Sofia has served as a communications specialist in the Washington DC-Baltimore area.
---