Juan Joya Borja, famously known by his stage name El Risitas, was a Spanish actor and comedian who captured people's hearts with his infectious laugh. Born in Seville in 1956, Juan worked as a cook and casual laborer before making his television debut in 2000 in Jesus Quintero's show El Vagamundo.
El Risitas humorously answered questions about real-life situations, and it would be another interview seven years later that would offer him viral fame. His high-pitched, wheezing laugh makes anyone watching the interview mad with laughter, regardless of whether you understand Spanish.
This piece will look at Juan's tragic death and his moment of fame.
Juan passed away on 28th April 2021 following a sudden relapse of health complications
El Risitas' health complications started in 2020, forcing him to have his leg amputated at the Hospital de la Caridad in Seville in September 2020.
His health issues included diabetes and vascular problems. Upon learning of Risitas' failing health, internet users came together to donate towards his recovery. Using fan donations, Risitas bought an electric scooter to help him move around.
Risitas' health problems suddenly relapsed on the noon of 28th April 2021. Risitas passed away in the late afternoon from complications occasioned by his illness.
People continue to post condolence messages on social media as they come to terms with the death of El Risitas.
Juan gained fame after a video of a hilarious interview he participated in went viral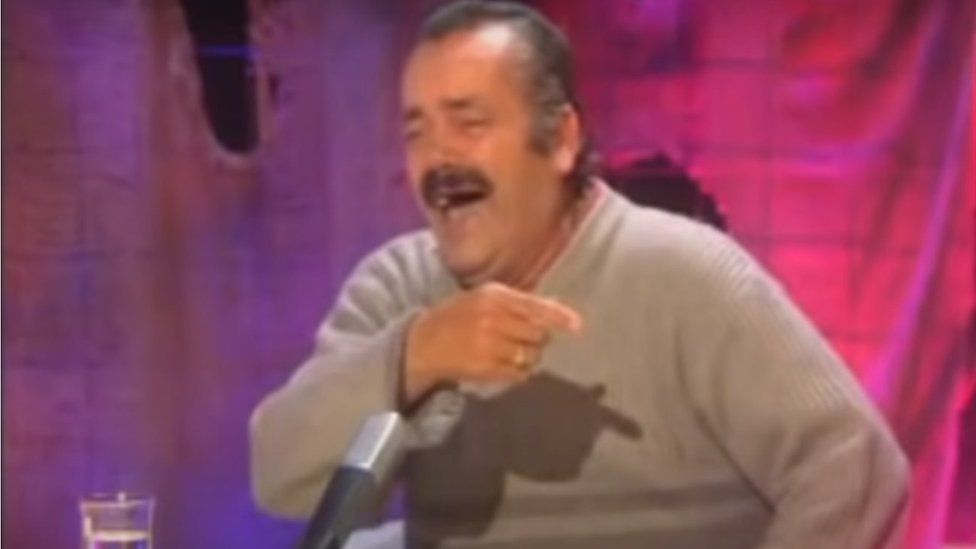 In 2007, El Risitas appeared on Ratones Coloraos to talk about his life and career. As the interview progressed, Risitas narrated a hilarious story about an incident that happened during his time as a kitchen assistant.
Risitas explained that he left some paella pans at night in the ocean to soak, but when he came to retrieve them in the morning, he found that the tide had washed away all the pans except one. The comedian punctuated the story with bits of hilarious laughter, with his wide grin displaying an almost toothless mouth.
The amused interviewer couldn't help but descend into laughter, and so couldn't everyone who watched the video. After its appearance on YouTube, the video gained fame in Europe and North Africa.
It, and by extension El Risitas, became a global sensation after creators edited the video with fake subtitles. Perhaps the most famous parody came in 2015 when Risitas substituted one of the designers who worked on the 2015 MacBook prototype.
---