Hazel Stewart stood in another room as her lover Colin Howell murdered her husband, Trevor Buchanan. Colin has already murdered his wife, Lesley Howell. Hazel and Colin wanted to enjoy an unrestricted romance, but instead of divorcing their spouses, they decided to kill them. Howell staged Lesley and Trevor's bodies to make it seem like the pair had committed suicide. 
For two decades, the public knew that Lesley and Trevor committed suicide; the truth came out when a guilt-riddled Colin confessed to the killings. Howell also implicated Hazel, opening up about her role in the murders.
Stewart pleaded not guilty, but jurors at Coleraine courthouse concluded that she colluded with Howell in murdering Trevor Buchanan and Lesley Howell. The judge sentenced her to life, with a minimum term of 18 years.
Hazel was recently stripped of her prison privileges after giving an interview
Hazel Stewart was considered a model prisoner until she gave an interview to the Belfast Telegraph in mid-2021. She was stripped of her prison privileges and moved back onto a basic regime following the exclusive interview with the outlet. 
Stewart told the publication that she couldn't discuss the murders with anyone, leading to isolation. "I felt totally isolated, couldn't talk to my family, I could talk to nobody," Hazel said. She added that she feared Colin would harm her due to her knowledge of the killings:
"At times he was probably anxious and worried how I was coping and that maybe scared him in case I would go and say something. I was living a life of trying to have him think it was okay, but couldn't do anything, I couldn't walk away, because what was he going to do to me, what was going to happen to me?"
Stewart hopes to prove that Colin Howell sexually assaulted her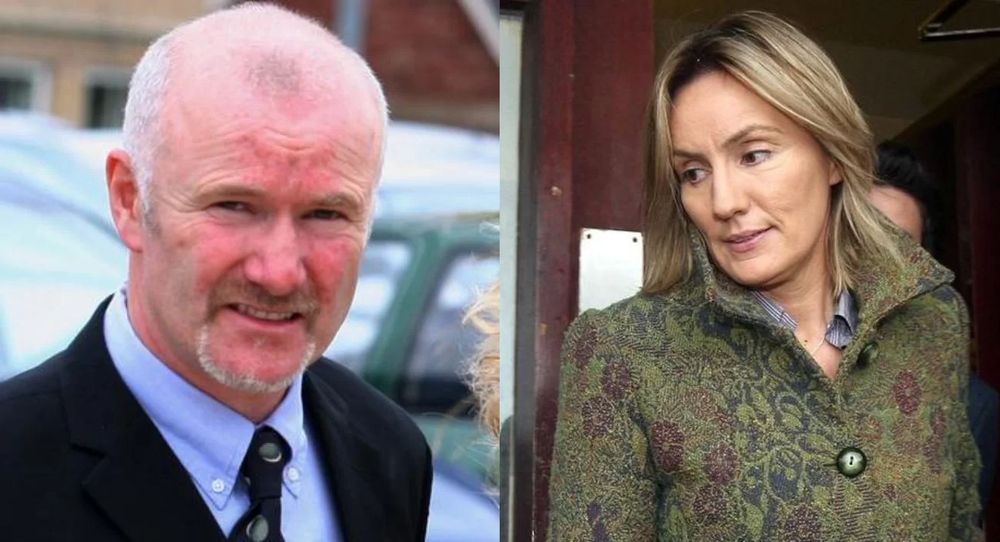 After confessing to the murders, Colin was convicted of indecent assault of five women. He sexually abused the women after drugging them for dental surgery.
Authorities didn't charge Howell will sexual assaulting Stewart partly because she didn't accuse him of any sexually-related crime. In her Belfast Telegraph interview, however, Hazel said that Cowell practiced gassing on her before trying it on his victims:
"Even when he was taking me to the surgery and gassing me, he was experimenting on me and I knew that. How could I stop it? My self-worth was on the ground, I was holding a secret that no one knew about. Most of the time I just wanted to die, I wanted it over. I didn't care if he gassed me, I didn't care because my life was not my own life."
Stewart said she learned about Colin's patients' sexual assaults during his trial. "I didn't know he'd tried this on anyone else until all this came out, I didn't know that," she said. Hazel explained she couldn't stop Colin because she'd lost her self-worth and self-esteem. 
Hazel hopes to prove that Stewart raped her. If she succeeds, she can allege that her abusive partner coerced her into committing the murders.
Hazel Stewart plans to base her latest appeal on Colin's alleged control over her
During Hazel Stewart's trial, her lawyers claimed she was 'soft and vulnerable' to her 'obsessed, calculating, controlling and very manipulative' former lover.
Hazel plans to use Colin's alleged manipulation and control over her as the basis of her next appeal. The court initially viewed Hazel as a willing participant in the murders; she hopes to convince the Court of Appeal that Colin coerced her to help him.
Stewart told the Belfast Telegraph that she was naive and felt powerless against Colin:
"He was very powerful in my eyes, whereas I would have been the complete opposite. I wouldn't have had the confidence to think or behave like that, but he had all that knowledge from being a dentist. I wouldn't have known that you could do that, that you could drug someone like that or that you would actually do that to someone."
A legal expert speaking to Sunday World said that the 'key phrase' in Hazel's case will likely be 'coercive control.' The expert continued:
"Very little was known about coercive control when Hazel Stewart was convicted of murder 10 years ago. In fact, it had rarely been mentioned in the courts. This appears to be Hazel's plan, but she still has a legal mountain to climb."
Hazel's previous attempts at overturning or reducing her sentence have failed. In 2015, the court rejected her motion to resurrect her abandoned 2013 appeal against her husband's murder. Stewart's lawyers argued that her previous lawyers didn't inform her of the consequences of abandoning the appeal.
---