Grant Wahl's death at the Qatar World Cup 2022 has caused widespread sadness. Wahl was a beloved sports reporter who'd covered eight World Cup tournaments, including Qatar. Reports claim that Wahl collapsed during the Netherlands vs. Argentina match. Medical assistance arrived swiftly, but paramedics and doctors couldn't revive Wahl.
"The entire U.S. soccer family is heartbroken to learn that we have lost Grant Wahl," U.S. Soccer said. "Fans of soccer and journalism of the highest quality knew we could always count on Grant to deliver insightful and entertaining stories about our game."
Wahl had made headlines at the tournament after he was detained for wearing a Pride shirt.
Grant Wahl was not gay, but he supported the LGBTQ+ community
Grant Wahl was not gay. Regardless, he supported the LGBTQ+ community, even when it wasn't safe to do so. Qatar outlaws same-sex relations, and according to various reports, authorities have denied entry to fans wearing rainbows or asked fans to hide the Pride symbol.
Wahl wore a shirt featuring a soccer ball surrounded by a rainbow. The authorities denied him entry into the match between Wales and the U.S., detaining him for nearly thirty minutes.
Grant's brother, Erik Wahl, who is gay, posted a video on Instagram suggesting Grant was killed due to his overt support for the LGBTQ+ community. Eric said:
"I am Grant Wahl's brother. I'm gay. I'm the reason he wore the rainbow shirt to the World Cup. My brother was healthy. He told me he received death threats. I do not believe my brother just died. I believe he was killed. And I just beg for any help."
Wahl's cause of death remains a mystery. Ned Price, the U.S. Department spokesperson, said the government was in contact with Qatari officials regarding Grant's death.
Grant had posted on his blog that he wasn't feeling well, which he attributed to overworking, sleep deprivation, and stress. Wahl wrote:
"I went into the medical clinic at the main media center today, and they said I probably have bronchitis. They gave me a course of antibiotics and some heavy-duty cough syrup, and I'm already feeling a bit better just a few hours later. But still: No bueno."
Wahl was married to infectious disease expert Dr. Celine Gounder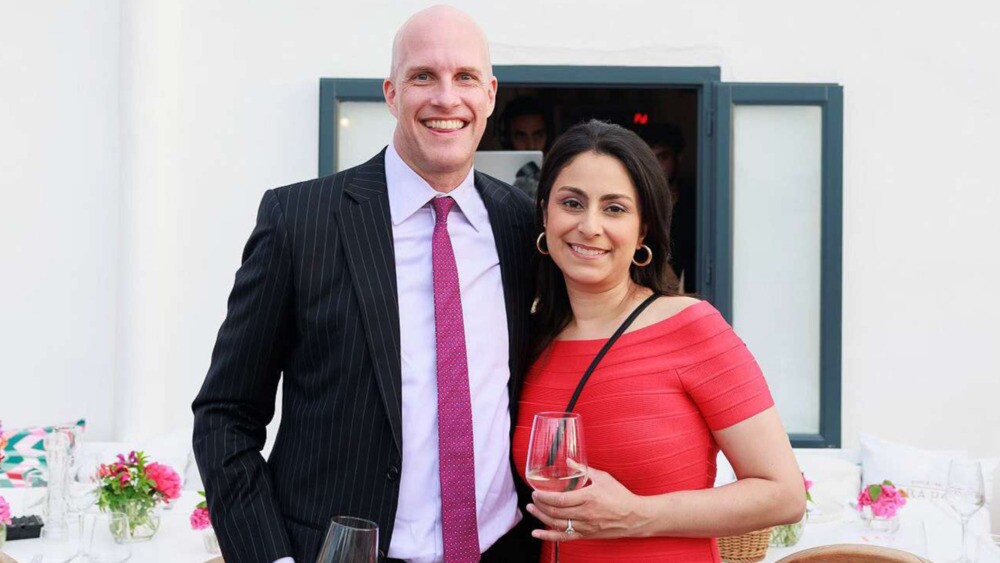 Grant Wahl met Celine Gounder at Princeton University; the couple married in 2001. Gounder is an expert in infectious diseases, public health, and epidemiology. She appeared in People's 25 Women Changing the World list in 2017.
Celine currently works at Kaiser Health News as the senior fellow and editor-at-large. She is also a CBS News contributor, a professor of medicine, and an attending physician. Gounder served on President Biden's COVID-19 advisory board.
After U.S. Soccer announced Wahl's death, Gounder tweeted: "I am so thankful for the support of my husband @GrantWahl's soccer family & of so many friends who have reached out tonight. I'm in complete shock."
Since then, Gounder has posted photos of the times she shared with Wahl. She has also thanked people who've posted tributes honoring Grant.
---