To many admirers, Gigi Hadid and Zayn Malik form the perfect couple. The supermodel and the singer are both incredibly attractive and talented. However, their relationship hasn't been as perfect as you might expect.
At the moment, there are reports that Gigi and her beau are expecting their first child together. A source speaking to Entertainment Tonight stated:
"Gigi and Zayn are expecting their first child together and the couple is very excited. Gigi has kept the secret close to her family and friends as she's only a few months along."
The couple is currently quarantined together in Pennsylvania, and they are yet to confirm the rumors. This piece will break down Gigi and Malik's up and down relationship.
The couple was first linked in November 2015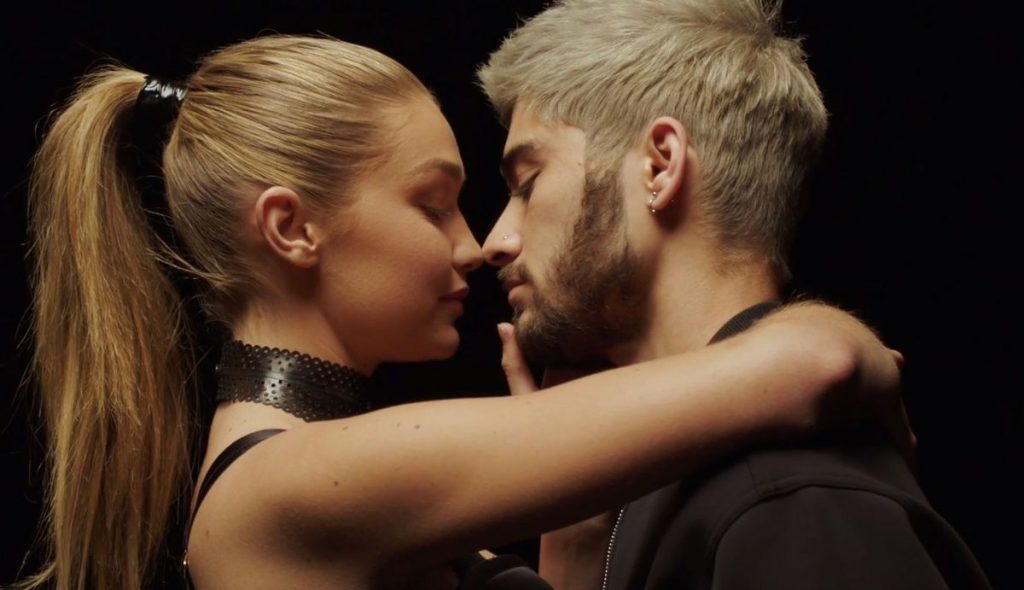 News outlets first linked Zayn and Gigi in November 2015. The reports came after the couple left Justin Beiber's American Music Awards after-party together. Soon afterward, they were spotted hanging out in the streets of Los Angeles. In January 2016, Malik confirmed that he and Hadid were just good friends. However, Gigi's appearance on Zayn's Pillowtalk video suggested that they were closer than just friends.
In April 2016, it was confirmed that Zayn and Gigi were an item. A couple of months later, Gigi quashed rumors that she had broken up with Zayn in an interview she did with Elle. Zayn later revealed in an interview with GQ that he was thankful that Gigi was in his life. He said:
"I'm really thankful that I met her… I had a negative outlook on things. That might have been adolescence or testosterone or whatever the fuck was running through my body at the time. She's helped me to look at things from a positive angle."
Zayn and Gigi separated in March 2018 and got back together shortly after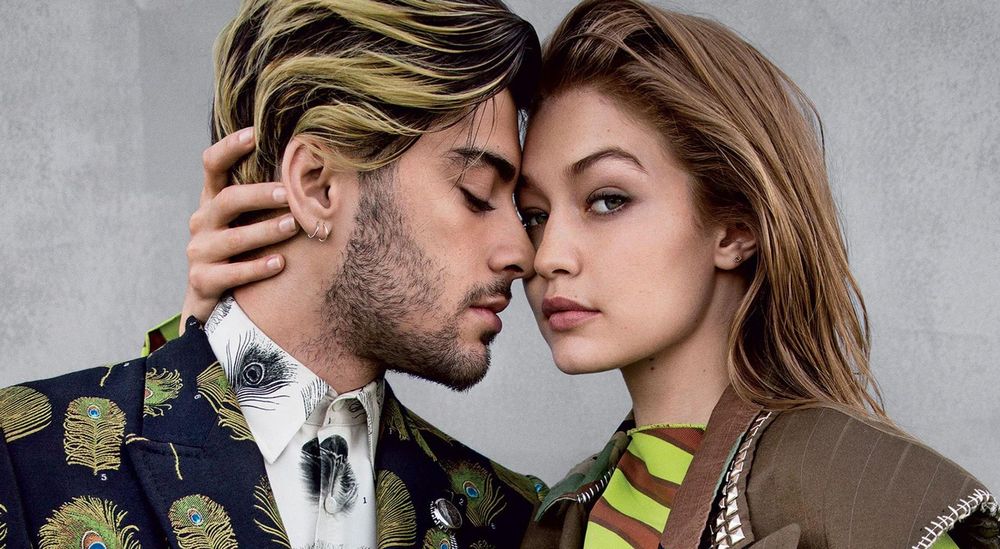 All was well between Zayn and Gigi for the rest of 2016, and in mid-2017, there were rumors of an engagement. The rumors turned out to be false, but it showed that the couple had a great relationship. However, Zayn dropped the bombshell in March 2018 when he announced via a tweet that he and Gigi were no longer together. The tweet read:
"Gigi and I had an incredibly meaningful, loving and fun relationship and I have a huge amount of respect and adoration for Gigi as a woman and a friend. She has such an incredible soul. I'm grateful to all of our fans for respecting this difficult decision and our privacy at this time, we wish this news could have come from us first. We love you all."
A month after that announcement, TMZ spotted the couple kissing in New York. After facing constant questions about his relationship with Gigi, Zayn stated that the couple didn't feel the need to put a label on their relationship. He told GQ:
"We're still really good friends, and we're still in contact. No bad blood. We're adults. We don't need to put a label on it, make it something for people's expectations."
Gigi then posted a photo of the pair cuddling on her Instagram stories that suggested that they were back together.
The couple spent most of 2019 apart but they were back together by the end of the year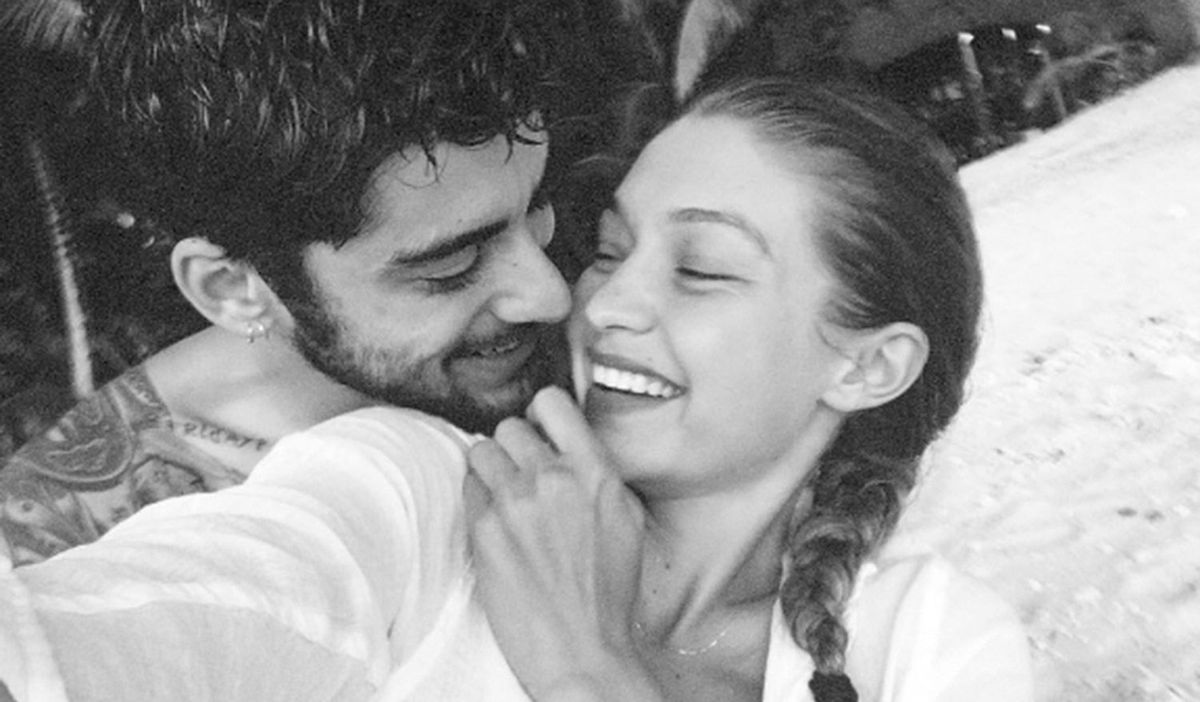 In early 2019, news outlets claimed that Gigi and Zayn's relationship was over. A source speaking to Us Weekly stated:
"She cut herself off from all her friends every time they were together. She focused all her time and energy on him, but it just got to be too much."
However, the source also suggested that the couple hadn't ruled out getting back together by saying, "They could get back together, but it's over for now."
In November 2019, a source speaking to E! News stated that Zayn and Hadid were talking again, but they were not yet back together. The couple confirmed that they were dating again when they were spotted having dinner with friends and family in New York in January 2020. Gigi then posted a photo of Zayn on Valentine's Day and added the caption, "HEY VALENTINE."
In April 2020, Gigi revealed that she celebrated her 25th birthday alongside Zayn and her family in Pennsylvania. It's unclear whether the baby rumors are true, but according to Entertainment Tonight, the couple and their families are thrilled by the news. The source said:
"Once Gigi and Zayn got back together at the end of last year it was like they never skipped a beat and knew what they had was special. The couple and their families are overjoyed."
The reports are yet to be confirmed, but maybe the baby will bring stability to Zayn and Gigi's relationship.
---