Evan Peters' portrayal of Jeffrey Dahmer in Monster – Dahmer: The Jeffrey Dahmer Story has garnered him plenty of praise. Peters is no stranger to portraying creepy characters in horror and thriller productions. He's played such roles in the anthology series American Horror Story, including a cult leader, a serial-killing hotelier, and Charles Manson.
Peters' CV, coupled with his resemblance to the real Jeffrey Dahmer, made him the perfect candidate for the part. Evan played the role of the gay and deranged Dahmer expertly.
Evan's portrayal of a gay character has led to questions about his sexuality.
Evan Peters is not gay and has a deep appreciation for the queer community
Evan Peters is not gay and has only dated women. Nevertheless, as shown in The Jeffrey Dahmer Story, Peters has no qualms about playing gay characters.
Peters' appreciation for the queer community developed while shooting Ryan Murphy's Pose. Evan played a real estate mogul cheating on his wife with a transgender prostitute. Peters, a straight white man, was the odd one out on a predominantly trans and queer set with many people of color.
"This is a whole world and culture that I knew nothing about," Peters told GQ. "It's been a massive learning experience, and I've grown a lot. I've learned a lot from the trans community."
"They are an incredibly strong community, and they've had to deal with way bigger problems than anything I've ever had to deal with. It just makes me humbled."
Peters famously dated Emma Roberts on and off for years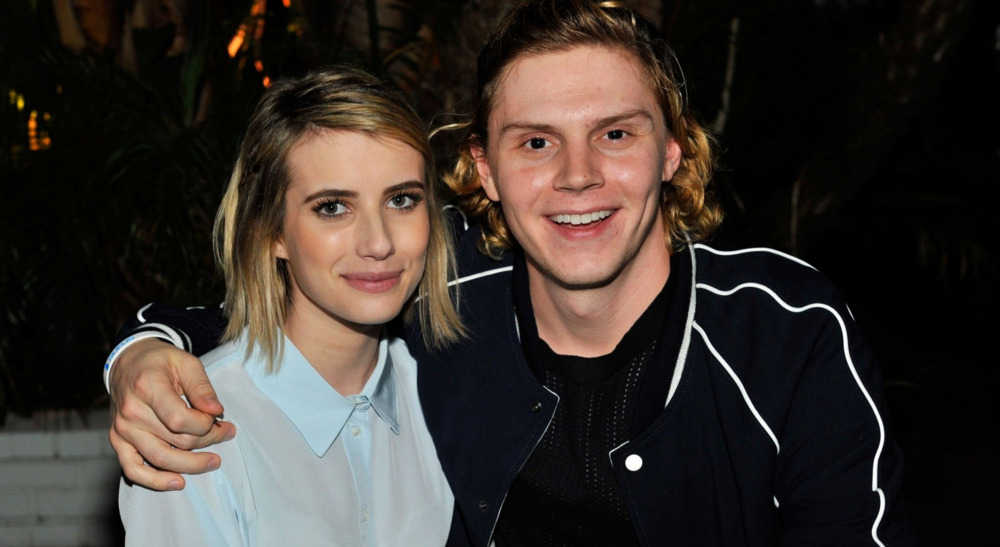 Emma Roberts and Peters met on the set of Adult World but didn't start dating until after filming ended. Roberts said she knew the couple would date, but her attempts to flirt with Peters failed. "He literally didn't speak to me the entire movie," Roberts said on Chelsea Lately. "He thought I was so weird."
Evan told Vulture he had a crush on Emma but didn't know how to talk to her. "I tried to talk to her a few times and, I don't know, I kept saying the wrong thing," Peters said. Evan decided to shut up after several awkward interactions with Roberts.
However, after filming ended, everything clicked. "I relaxed a little bit and she started getting my sense of humor," Evan added. In July 2013, the couple hit the news following a violent altercation at a hotel in Canada. The police arrested Roberts after finding Peters with a bloody nose and a bite mark.
Evan didn't press charges, and Roberts was released after a few hours. "It was an unfortunate incident and misunderstanding," the couple's rep told Us Weekly. "Ms. Roberts was released after questioning and the couple are working together to move past it."
Several months later, Evan proposed to Emma. In June 2015, the couple broke up, with a source saying they couldn't make it work, and the split was amicable. In September 2015, the couple reconciled, only to break up several months later.
A year later, Roberts and Peters reconciled for the last time. In March 2019, the couple broke up, and Roberts moved on with actor Garrett Hedlund. A source told Us Weekly: "Evan has moved out. It wasn't a bad breakup. Garrett and Emma have been friends, but this is new, casual, and just a couple of weeks old."
Evan briefly dated Halsey after breaking up with Emma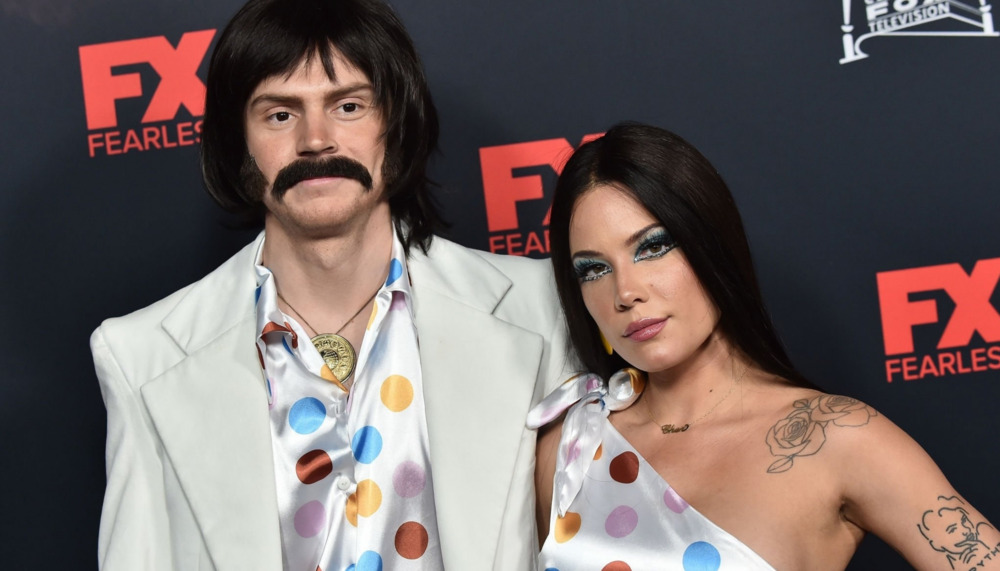 Halsey had made no secret of her crush on Evan Peters. In 2013, Halsey tweeted: "Petition for Evan Peters to date me. I just want cookies and Evan Peters."
In September 2019, the couple started dating. They made several public appearances, and Evan joined Halsey on tour, but their romance wasn't meant to be – they broke up in March 2022.
At the time of writing, it looks like Evan Peters is single. In 2015, he told Cosmopolitan that a girl looking to date him must be patient with him. He explained:
"[She] will give me another chance to say the right thing and get past my nerves and insecurity. There are a lot of girls out there who don't really want to do that. But there are a lot of girls out there who do, and those are the ones — the only ones — I can really go for. I need a couple more chances than just the first one."
---