Ellen Barkin is a familiar name for the few who followed Johnny Depp's UK suit against The Sun. However, for the legions following Depp's suit against Amber Heard, she may be unfamiliar. Ellen Barkin testified against Johnny via a taped deposition, calling him jealous and controlling.
Depp and Barkin starred in the 1998 film Fear and Loathing in Las Vegas. The pair had a low-key relationship, explaining why she doesn't feature in the many lists detailing Depp's past romances. Nevertheless, Barkin claimed she saw enough of Depp to know that he was a jealous lover.
Depp and Barkin met in 1990 and dated briefly in late 1994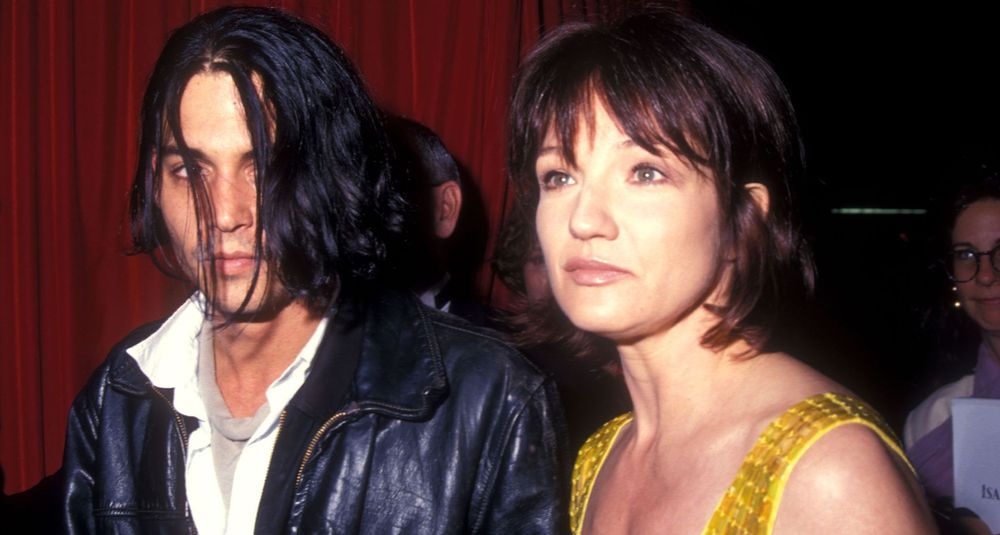 Barkin and Depp met in 1990, Ellen said. She added that Depp was either drunk or high during their friendship and eventual romance.
Ellen explained that the couple's relationship got sexual when she moved to Hollywood in 1994. The couple dated for about six months before Depp broke up with her as she wanted to return home, Ellen added.
"I went to go home, there was a big goodbye, crying, a lot of jealousy. 'Don't do this, don't do that," Barkin said. "And I never heard from him again after that."
Ellen said that Depp once accused her of cheating due to a scratch on her back. "I had a scratch on my back once that got him very, very angry because he insisted it came from me having sex with a person who wasn't him," Barkin said.
"He's just a jealous man, controlling. 'Where are you going? Who are you going with? What did you do last night?'"
Barkin's accusations match Amber's – she claimed that Depp used drugs and alcohol a lot and often accused her of infidelity.
Ellen added that when filming Fear and Loathing in Las Vegas, Johnny threw a wine bottle in her direction. Barkin said that Depp was in the midst of a fight with his friends when he threw the bottle.
Johnny claimed that Ellen was spiteful because he refused to commit to a long-term relationship
During the UK trial, Depp responded to Ellen's accusations, saying that Barkin was spiteful because he didn't want to pursue a long-term relationship with her. Depp said:
"She wanted more than a relationship, she wanted a proper relationship with me and I did not want that. I didn't feel the same about her as she did me and I suppose from that moment on she became very, very angry and since then I have not spoken to Ms. Barkin."
---