Elizabeth Shoaf's story has featured in several productions and is scheduled to feature in another one: the 7th episode of Lifetime's true crime series #TextMeWhenYouGetHome. We suspect it won't be the last time Shoaf's incredible tale features on television. So far, Lifetime, Investigation Discovery, and NBC's Dateline have chronicled her story.
Shoaf is a true-crime favorite because – despite facing constant and violent sexual assaults and receiving threats from her captor – she maintained composure in the face of adversity and escaped. She lived to calmly narrate her ordeal in the hands of a man with twisted intentions.
Considering her captor and the conditions she endured for ten harrowing days, it's something of a miracle that she survived.
Elizabeth was on her way home from school when she was abducted by a man posing as a police officer
Elizabeth Shoaf and her brother followed a similar routine after school: walk 200 yards from the bus stop to home and do homework until their parents arrived. On 6th September 2006, Shoaf's routine changed thanks to a fake police officer named Vinson Filyaw.
Wearing homemade combat gear and a fake badge, Vinson arrested and handcuffed Shoaf on a trumped-up marijuana charge. Filyaw disoriented Shoaf by leading her in circles.
Elizabeth sensed she was in danger and dropped her shoes near their home to hopefully provide a clue as to her whereabouts. After walking around for a while, Vinson led Elizabeth to a 15-foot bunker one mile away from Shoaf's home.
Shoaf's parents reported her disappearance to the police soon after they arrived home. However, without evidence of an abduction, police treated it as a runaway case and declined to issue an Amber Alert.
Issuing the alert wouldn't have helped; Elizabeth was held in a well-hidden pit in the woods. After settling in the stuffy shelter, Vinson's intentions for Elizabeth soon became clear: he stripped her, bound her with chains, and raped her multiple times a day.
"I just didn't know what to do," Shoaf told MS News Now. "Just scared I was going to die. Most people do. Day-to-day life was wake up, get assaulted. Couple hours later, if that."
Shoaf was just one mile away from her home, but a search effort by authorities and volunteers yielded no results.
Shoaf gained Vinson's trust by making him believe she was happy to be with him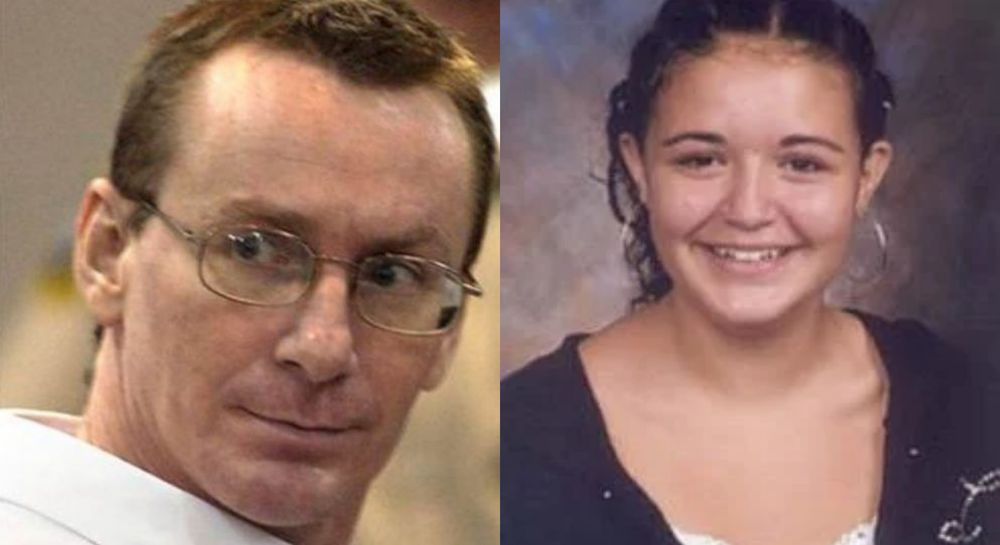 Vinson was violent towards Shoaf following the abduction. He threatened to kill her by wrapping explosives around her neck and harming her brother if she tried to escape. Filyaw falsely informed her that the bunker was booby-trapped to deter her from leaving.
Elizabeth remained positive by thinking about her loved ones and through prayer – but the notion of dying in Vinson's hands constantly plagued her. She said in a speech after her escape:
"While being down in the bunker, I was repeatedly raped, threatened, and tortured for ten days straight. I never knew if I was going to live or die and if I was going to see my family, friends, or boyfriend again."
Shoaf realized she needed to save herself; it was unlikely someone would find her in the bunker. She needed to make Vinson see her as a human being rather than his prey.
"I guess if I wanted him to trust me I'd have to have him think I kind of wanted to be there and be more comfortable letting me do things I wanted to do," Shoaf said on TODAY. Elizabeth talked to NBC about the tactics she used to get Vinson to trust her:
"I always would do what he told me to do. And like he'd always call me baby. So I'd call him that back. And he'd tell me he loved me, and I told him I love him. Which is—I'd act like I really liked him and I wanted to be with him."
The ruse worked: Vinson became less violent and reduced the regularity of his threats; he also stopped chaining her for the night. Eventually, Vinson allowed Shoaf to exit the bunker; she used the opportunity to leave traces of evidence police dogs could use to locate her.
Elizabeth alerted authorities to her location and convinced Filyaw to flee
Shoaf convinced Filyaw to hand her his phone so she could play games. After he dozed off, Elizabeth texted her mom about her location. She wrote: "Hey Mom, it's Lizzie. I'm in a hole across from Charm Hill where the big trucks go in and out. There's a bomb. Call police."
"I looked at the text and ran straight to (my husband) and told him, 'It's Elizabeth. No one else has my cell phone,'" Shoaf's mom, Madeline, told CNN.
The police weren't sure how to treat the message: it could've been genuine or a prank text. Investigations into the text found an overwhelming likelihood that Elizabeth sent it. "We discovered we were on to something," David Thomley, former chief investigator for the sheriff's office, told A&E True Crime.
U.S. Marshal's Office experts traced the phone signal, and soon enough, Shoaf and Filyaw started hearing helicopters hovering above. The pair watched a broadcast about Elizabeth's text in the bunker, sending Filyaw into a rage.
"I was scared I was gonna die," Shoaf said on TODAY. "He was mad. I didn't know what to do." To Elizabeth's advantage, Vinson panicked and asked her for advice. "I told him he needed to leave because if they'd catch him, he would go to jail."
The following day, Filyaw fled. After feeling confident that he was gone, Elizabeth left the bunker, calling for help as she wandered through the woods. "I was yelling for somebody, anybody to come and get me," Shoaf stated.
David Thomley was in the forest when he heard a voice yelling for help. He ran towards the voice and found Elizabeth not far away from her prison for the past ten days.
"I received credit many times for saving her and I did not," Thomley said. "That child saved herself." Elizabeth talked to TODAY about her emotions when authorities found her:
"Finally I heard somebody yell my name and they came and took me to the hospital. I just started crying. I was happy."
Elizabeth currently works as a dental assistant in Cayce, South Carolina
Elizabeth's parents were in awe of their daughter's bravery. "I look at her all the time and think what she went through and how she did it," Don, Shoaf's father, told Meredith Vieira on TODAY. "I'm still amazed."
Shoaf talked openly about her ordeal and admitted that, at times, she struggled to deal with the memories. "I had a lot of hard times," Elizabeth said. "I'm still getting through it."
At an event at the State Capitol two years after her escape, Elizabeth said sometimes she had nightmares about the ordeal. "I would have panic attacks and think about it all the time," she said.
Nevertheless, Elizabeth was determined not to miss out on life. She told WIS: "I feel normal. I go to work, come home, play video games, hang out with friends on the weekends. It helps me not think about it and feel like I'm living a normal life."
Shoaf considers herself a survivor and believes anyone can live happily despite having a harrowing past. She told MS News Now:
"If you've been through anything, you can still make it. You can be a survivor just like I am. It simply takes faith, it takes talking to someone and encouragement that it's not the end of the world."
Elizabeth Shoaf is a college graduate who works as a dental assistant in South Carolina.
Vinson died in prison while serving a 421-year sentence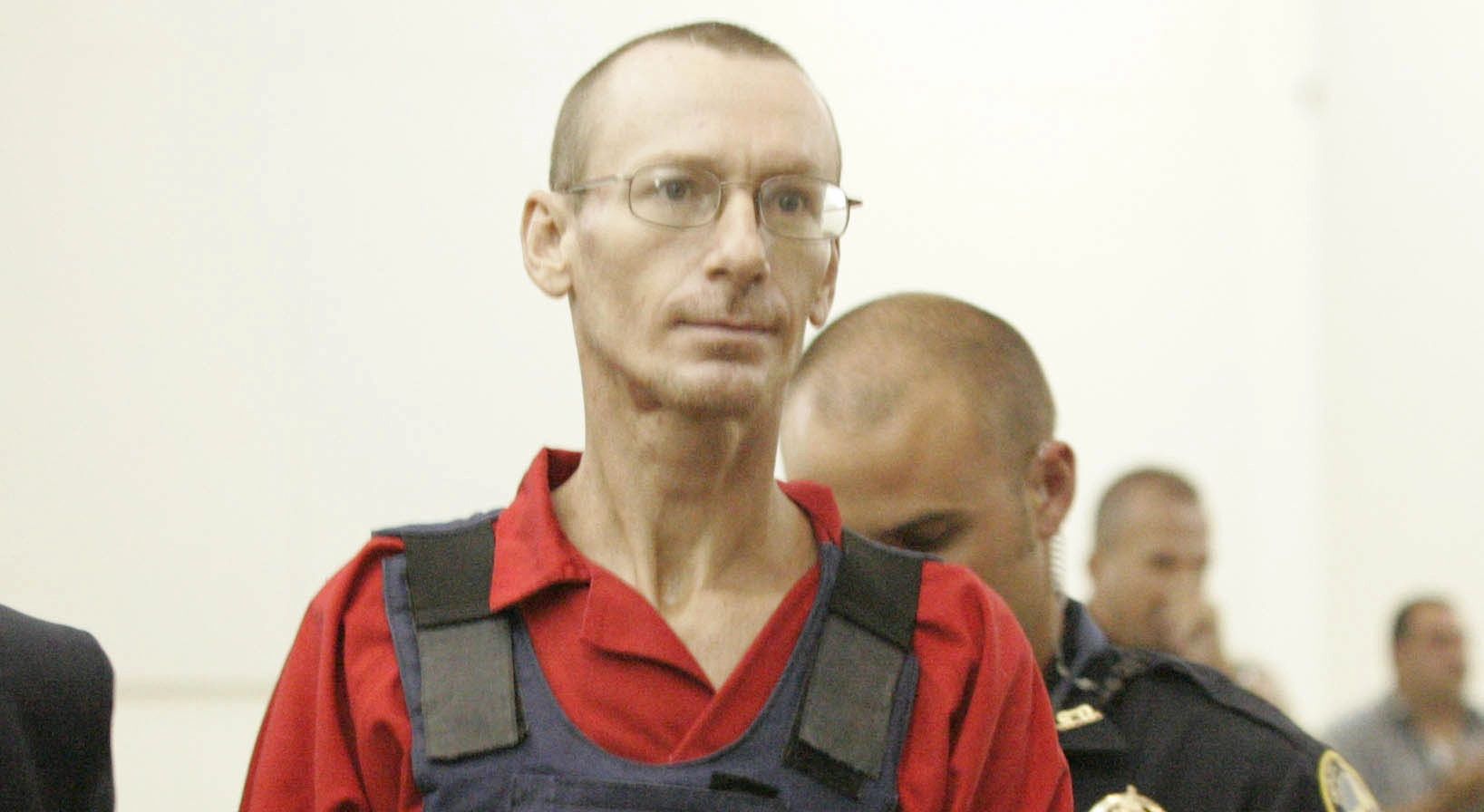 Filyaw didn't make it far after leaving the bunker: police arrested him five miles away from his makeshift prison cell. He was carrying a knife, a taser, and a pellet gun.
Vinson allegedly abducted Elizabeth as part of a convoluted plot to seek revenge against the Kershaw County Sheriff's Department for considering him a suspect in the sexual assault of his girlfriend's 12-year-old daughter. "I guess you could say I'm a person that holds a grudge," Vinson said on Dateline.
Filyaw initially targeted the 12-year-old victim but couldn't execute his revenge after authorities moved the child to foster care. He continued:
"The second plan was to kidnap somebody else… draw all of Kershaw County into one general area and then just blow them all up."
Vinson spent months staking out the area for a victim and filling his bunker with pornography, guns, cigarettes, and homemade explosives. Filyaw's plan had one major flaw: he didn't consider the cunning of his chosen victim.
The abductor was outsmarted by Elizabeth and faced multiple felony charges. Declining a trial, Vinson pleaded guilty. The court sentenced him to 421 years with no possibility of parole – effectively a life sentence. "Vinson is as tragic a person as I'll ever see," his defense attorney, Jack Duncan, said at Vinson's sentencing. 
Elizabeth's parents felt the court should've handed down a death sentence. "I don't think he should be allowed to live that long and live off us," Madeline said. "I just think something else should have been done."
Vinson was incarcerated at McCormick Correctional Institute in South Carolina when he passed away in early May 2021. Prison authorities didn't release the 51-year-old's cause of death.
"He [Vinson] is just a coward and that's all he'll ever be," Thomley said.
---