Elite is one of Netflix's most successful Spanish titles. The series broke viewership records when it was released in October 2018. It's been barely 2 years since the premiere, and we are already looking forward to the third season of the hit show.
Elite has everything that you might expect in a teen drama and more. The show explores each clichéd storyline differently, and it makes the show pretty unique. Romance isn't just romance on Elite, everybody has a secret, betrayal can come from anywhere, and there is a murderer within Las Encinas.
This piece will deal with everything about Elite season 3.
When will Netflix release Elite season 3?
Netflix announced via Elite's official twitter page that Elite season 3 will premier in March 2020. We didn't get an official release date, but we are sure that it will be announced soon.
Elite season 3 will arrive sooner than we had expected. The past two seasons premiered during fall, and we expected season 3 to arrive at around the same time. However, we are not complaining.
What happened in Elite season 2?
Where do we even start? Elite season 2 had absolutely everything. The main storyline in season 2 was the search for Marina's killer. The season started with Samuel insistent on finding out the identity of Marina's killer. A hunch told him that Carla was involved somehow, and so, he started a relationship with her, hoping that she would reveal the true events of that fateful night.
Samuel and Guzman worked together, and they finally convinced Carla to confess. Polo wasn't having it easy, and we saw that he needed medication to deal with the anxiety attacks that came after he killed Marina. For some reason, Polo told Ander that he was responsible for the murder, and it put him in a vulnerable position.
Ander refrained from telling Guzman what he knew about Polo, and it led to the end of their friendship. Polo revealed the extent of his crimes to Cayetana, and she helped him hide the murder weapon. This was crucial for Polo because it helped him get rid of any physical evidence linking him to the murder.
Romance also played a part in season 2, and we finally saw Guzman and Nadia hook up. Valeria and Lu's illegal romance flared up again to disastrous consequences. Omar and Ander also moved in together after Omar stood up to his dad. The unforgettable final scene saw Polo walk back to Las Encinas after his release from police custody.
What to expect in Elite season 3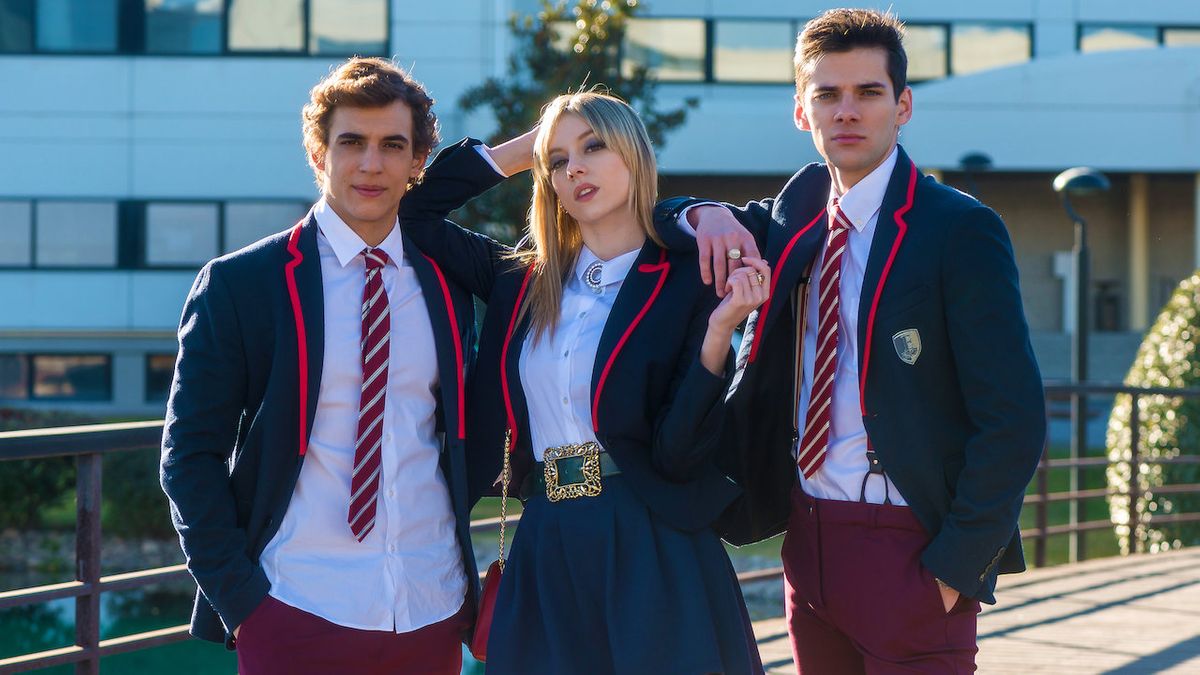 We can assume from season 2's ending that Marina's killer is freely walking the halls of Las Encinas. Everybody knows that Polo is the murderer, and it highly likely that some of the students will try to prove that he is responsible. We expect Guzman and Samuel to lead the charge in finding evidence against Polo.
Cayetana is now part of the murder plot as well. She helped Polo dispose of the murder weapon, and that makes her an accomplice to the crime. We might just see Cayetana flip on Polo to save her own skin. We also know from the cast's Instagram snaps that there will be a graduation in season 3.
Romance will once again play a huge part in season 3. Omar and Ander's relationship is as strong as ever, and we expect the fan-favorite couple to feature a lot in season 3. Valeria and Lu resolved to end their relations in season 2, but with those two, you can't be completely certain that they will stick to their resolution. Bring on Elite season 3.
---