Edvin Ryding is a Swedish actor who has recently gained global fame for playing the lead role in Netflix's July 2021 series Young Royals. Ryding plays the role of Wilhelm, a Prince sent to boarding school by the Queen after getting into some trouble at a nightclub. At the school, the Prince feels overwhelmed by expectation.
Ryding made his debut in the television series Mannen under trappan in 2009. His star turn earned him roles in subsequent productions including The Stig-Helmer Story, Kronjuvelerna, and the Swedish version of Herr Peabody & Sherman.
Edvin plays a gay character in Young Royals, but is yet to address his sexuality in real life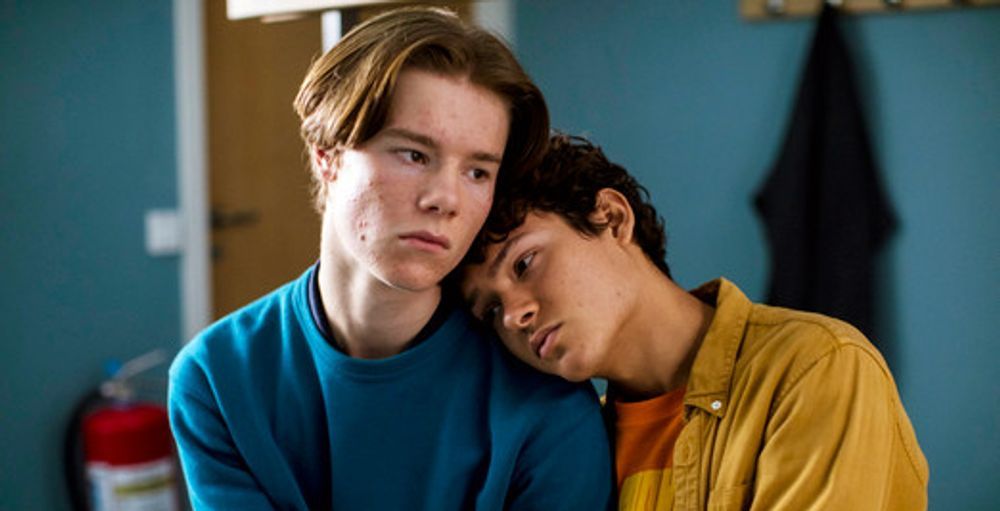 Wilhelm feels completely out of his element at his new boarding school – the rigid environment doesn't suit his character.
The Prince finds relief from the tedium when he starts developing feelings for Simon (Omar Rudberg), a kind child of an immigrant mother. Omar and Wilhelm's relationship starts slowly and gradually becomes one of the most evocative love stories on Netflix.
Omar mentions to his dad early on that he is gay, but we do not see Wilhelm's 'coming out' moment. Wilhelm tells Omar that he 'isn't like that' after the couple an awkward first kiss, but he isn't fooling anyone.
Despite receiving a flood of fan inquests on social media, Ryding is yet to reveal his sexuality in real life. Edvin and Omar are close, but their relationship seems platonic. We'll have to wait until Edvin clarifies his sexuality.
---